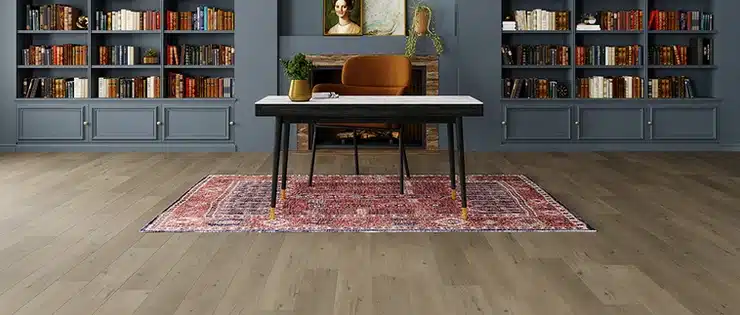 To learn how to install vinyl flooring, you must first understand the basic steps involved. The following tips will help you get the job done. Before installing the flooring, you must know how to install it correctly. This article will cover Loose lay, Interlocking/Floating mechanisms. The following article will also discuss the proper application of underlayment. Read through it carefully to understand the process.
What is Vinyl Plank Flooring?
Vinyl plank flooring is a type of flooring that is made from vinyl materials. It looks like wood or tile/stone, but it is much more durable and easier to maintain. Vinyl plank floors are great options for people who want the look of wood flooring but don't want to deal with the maintenance that comes with it.
Installing Vinyl Plank Flooring
Glue down vinyl planks or sheets
This is the traditional vinyl plank installation. You will need to use an adhesive to glue the planks or sheets to the subfloor. This is a more permanent installation, but it can be more difficult to remove if you want to change the flooring. You normally need a floor roller for vinyl sheets; this is not a DIY installation. For the right installation, you need to properly prepare the floor with a product named Ardex feather patch. This will help to level any irregularities on the floor before you start the installation.
If you choose a glue-down method, begin the installation in the center of the room. Then, mark the floor with chalk lines. Next, press the flooring, hugging the lines and letting it set according to the manufacturer's instructions.
Loose lay installation
A simple method of installing new floor coverings is loose lay vinyl flooring. This method allows you to place the sheet vinyl directly on the subfloor. Because there is no adhesive required, it is easy to install. Loose lay vinyl is available for both commercial and domestic properties. There is luxury vinyl plank flooring that is also loose lay. These new vinyl plank floors are typically really thick with an anti-slip back. Make sure to use double-sided vinyl tape for the premiere of the room to keep the flooring in place, especially in high-traffic areas. Loose lay vinyl floors are ideal for rooms that receive limited traffic. It's important to follow the instructions on the package and carefully follow them during the installation process.
If you plan to install your new Loose Lay vinyl flooring over an existing sub-floor, the room must be acclimatized to the new flooring. Make sure that the floor is clean and flat and that no gaps or grits might affect the installation process. If you're installing LVT over an existing floor covering, you must level the grout lines with a patching compound before you start. You should also ensure that the sub-floor is dry and the moisture level is below 75% RH.
Loose lay vinyl is the easiest flooring type to install. It doesn't require a tapping block or glue, and the process is quick and easy. This type of flooring is also recyclable. Despite being the easiest to install, it still requires attention to detail. Make sure that the floor is clean and that pieces fit together perfectly. Remember that vinyl planks only come in plank form and cannot be custom ordered in shapes.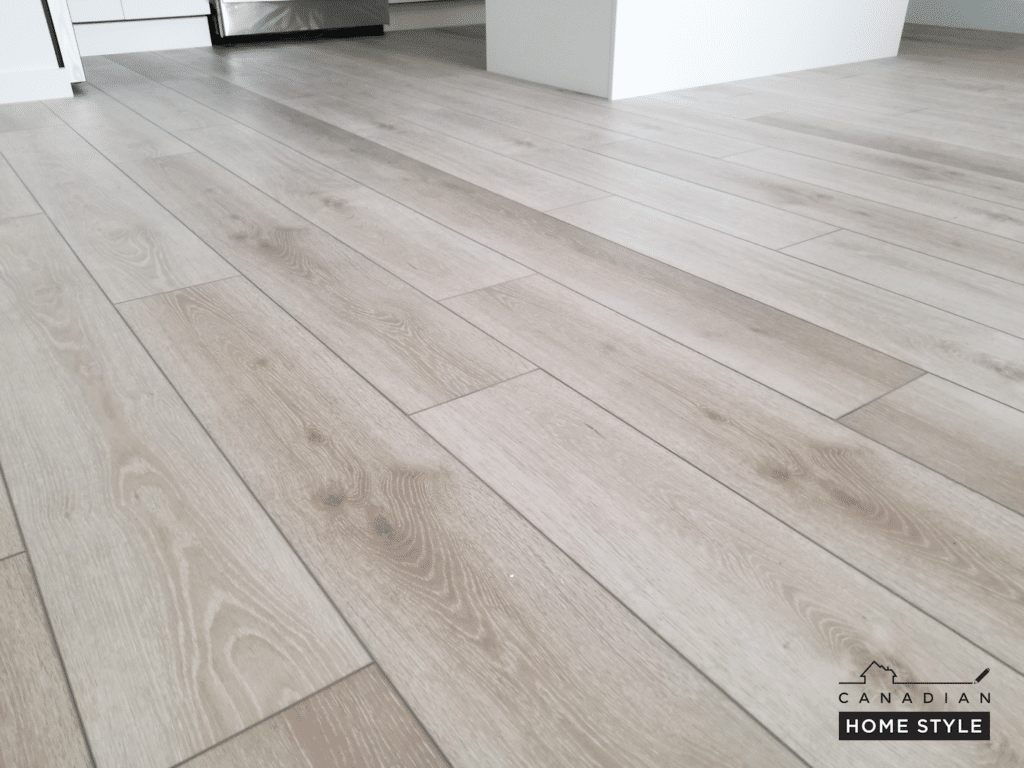 Interlocking installation (Floating Vinyl Floor)
If you are installing interlocking vinyl flooring, there are a few steps that you need to follow. First, you must decide on your starting position; use the most prominent wall. Before laying the first row, ensure your chalk line is straight. Next, lock each plank into place with the tongue and groove edges. You should have a rubber mallet, tape measure, and a utility knife for installing vinyl planks that are considered floating floors. Follow the manufacturer's instructions for the right size of your expansion gap. That's the gap between your finished floor and your drywall. This is important when you lay the first row and last row.
If the floor is uneven, the vinyl flooring may separate from the base. In these cases, prepare the surface with a concrete patching compound. Alternatively, grind the concrete with a putty knife and fill in low or high spots with a self-leveling compound. After completing these steps, slide the plank onto the floor. If the floor is level, the straightedge should show a change of about 3/16 inches in length over a 10-foot line.
Interlocking/floating vinyl flooring has many advantages, including ease of installation. It is relatively easy to install, but it is still recommended to seek professional help when installing interlocking or floating flooring. However, if you're a beginner, you can also try peel-and-stick flooring. These are DIY-friendly products, but they should not be installed if you're unsure of your skills.
Before you purchase your next vinyl plank flooring, you must understand the locking mechanism. You may need to practice different locking techniques to achieve a seamless surface. Once you learn how to lock planks together, you can proceed to install them on the entire floor.
When installing vinyl plank flooring, you must ensure that the locking mechanism is intact. The tongue is a small flat edge that angles into the bottom of another board. The groove is the larger, wider side. This design also prevents the floor from sliding. If your tongue and groove are damaged, it will be difficult to install the flooring properly.
Underlayment for installing vinyl plank flooring
Most hybrid WPC and SPC vinyl plank flooring options come with built-in underlay. Depending on the acoustic requirements of your building, you may have to use underlayment under your new vinyl flooring. As every building must comply with building regulations, there are specific acoustic requirements for floors and ceilings. The use of underlayments can help improve this performance. If your product doesn't have an underlay attached, you should buy that separately from your flooring dealer. There are a few things to keep in mind when installing underlayment. Make sure the panels do not overlap each other. Otherwise, the vinyl floor will show through the seams. Some manufacturers recommend laying two layers first, pausing before installing the flooring on top of the first row of underlayment. You should also ensure that the plywood edges are smooth and factory cut.
Cork underlay is the best soundproofing material for vinyl plank flooring. It is also eco-friendly and comfortable to walk on. Ensure the planks are at least 3/8 inches thick if you want to install cork underlayment. You should first clean the subfloor of all debris and dirt. If you have any major problems, fix them before you begin the installation. If you plan to lay vinyl over an existing subfloor, roll out the underlayment in the opposite direction from the planks.

Safety precautions
You should follow several safety precautions when installing a new floor in your home. Because vinyl flooring is made of a softer material than hardwood, it is susceptible to permanent damage. Heavy furniture and sharp objects can scratch the surface, leaving gouges that won't come out. Even dropping a glass can ruin the surface, and certain types of vinyl tiles may displace. You should also avoid letting dirt accumulate under the flooring, as dirt will act like sandpaper and damage the finish.
Install Vinyl Plank Flooring with Care
Wear protective gear. Knee pads are essential when installing vinyl sheet flooring. Wear safety goggles and gloves. Make sure to cover any utility knives when not in use. Be sure the room is well-ventilated and keep kids out of the work area. Ensure the floor is free of debris and protruding materials before installing the flooring. And don't forget to wipe the surface dry and protect your floor with protective clothing before walking on it.
Make sure you follow the manufacturer's installation instructions. Some vinyl products can be installed directly over existing flooring, while others need to be installed on a subfloor or an underlayment. Old floors are often uneven, and scraping them off with a flat, horizontal surface is best. This way, you can avoid damaging the subfloor. Then, be sure to install an underlayment. This will protect the flooring and make the floor softer.
Choosing the right flooring is important, as vinyl floors can release harmful chemicals and poisonous organic mixtures. These substances can lead to breathing problems. So it is important to know where your vinyl planks are coming from. Some manufacturers no longer manufacture products with toxic elements. Others still use them. Buying a quality vinyl floor from a reputable company is your best bet. If you can't decide on your vinyl flooring purchase, make sure it is made by a company that does not use harmful elements.
Canadian Home Style is your family-owned and operated flooring retailer with a showroom in North Vancouver, BC. We provide full-service commercial and residential flooring solutions across the Lower Mainland with an extended warranty. We are proud members of the BC Floor Covering Association (BCFCA) and the National Wood Flooring Association (NWFA). In addition, we have won the Consumer's Choice Awards back-to-back in 2021 and 2022 for our commitment to business excellence. We are considered the highest-rated flooring experts in Metro Vancouver. We pride ourselves on holding the highest standards in the flooring industry. To uphold our high standards, we have a strict policy of "not selling or displaying any products that we wouldn't want in our own homes." Before we select a product to feature, we carefully assess product quality, off-gassing, warranties, and responsible sourcing. Book now to visit our North Vancouver showroom; we can help you choose the perfect floor for your home or business.
Services We Offer:
Main Areas of Service in British Columbia:
North Vancouver
West Vancouver
Burnaby
Coquitlam
Squamish
Whistler