Vancouver Hardwood Flooring
Natural Hardwood Flooring is the most widely used and also imitated type of flooring in Canada. The beauty of hardwood is unparalleled and it is the look we're after in the flooring industry when we start manufacturing alternative options such as Laminate, Luxury vinyl, and wood-like porcelain planks.
Milled from a single piece of wood, solid hardwood flooring is a natural product that reacts to fluctuations in temperature and moisture by expansion and contraction. Therefore, we recommend that solid hardwood is only used in areas with little moisture to reduce the risk of the floor suffering from these conditions. For this reason, solid hardwood isn't advised for basements, given the high moisture levels below grade. The method of installing solid hardwood is by nailing it to plywood subfloors. Solid hardwood comes in various widths, but it is always 3/4″ thick and can be typically sanded up to three times based on industry standards. Sanding and refinishing hardwood floors is a technical and time-consuming procedure where you'd have to properly open up the wood grains.  With the interior design trends moving towards wider planks and the manufacturers improving their anti-scratch finishes, this old-school practice is slowly getting phased out with its limitations, especially on the West Coast.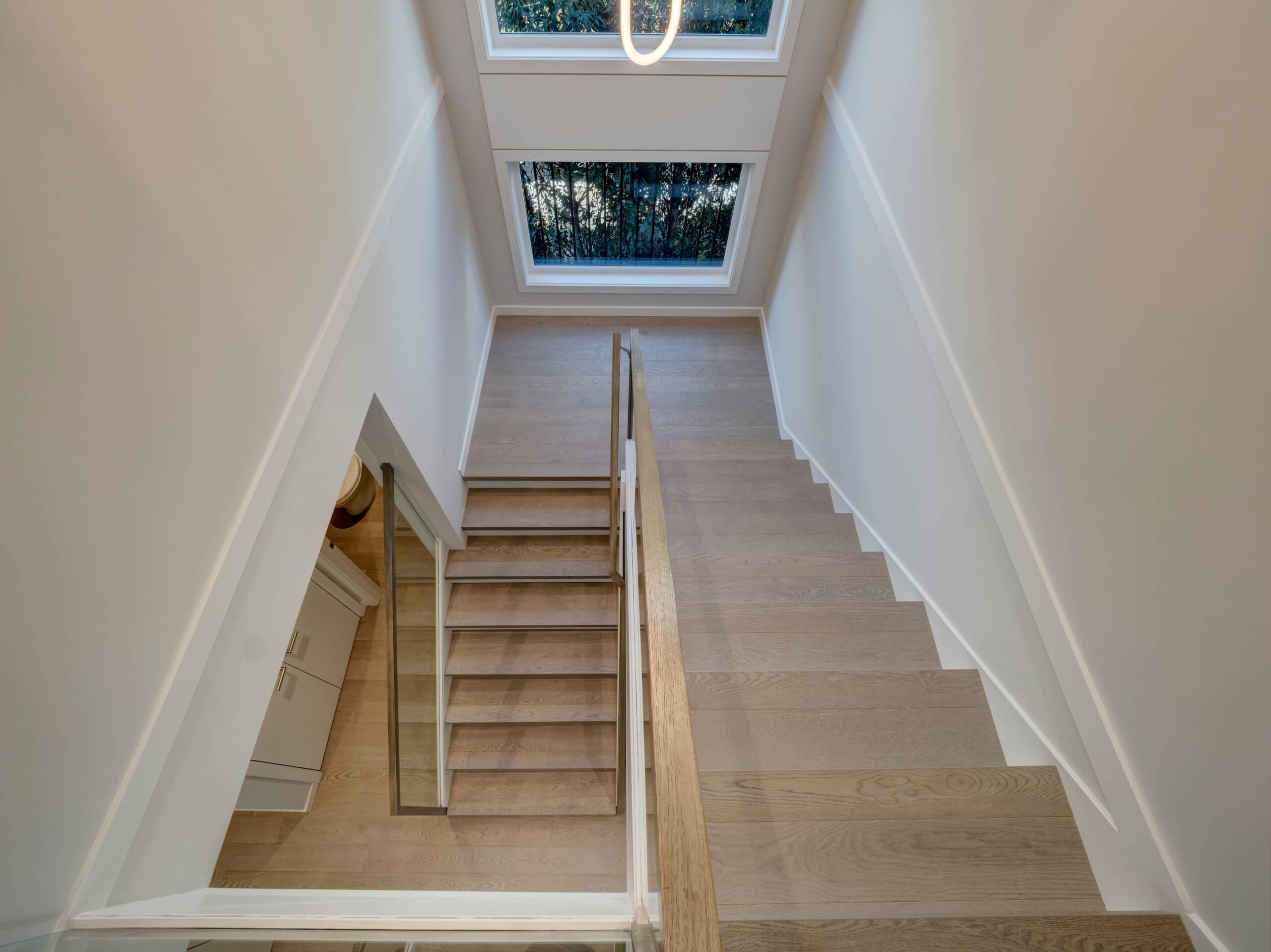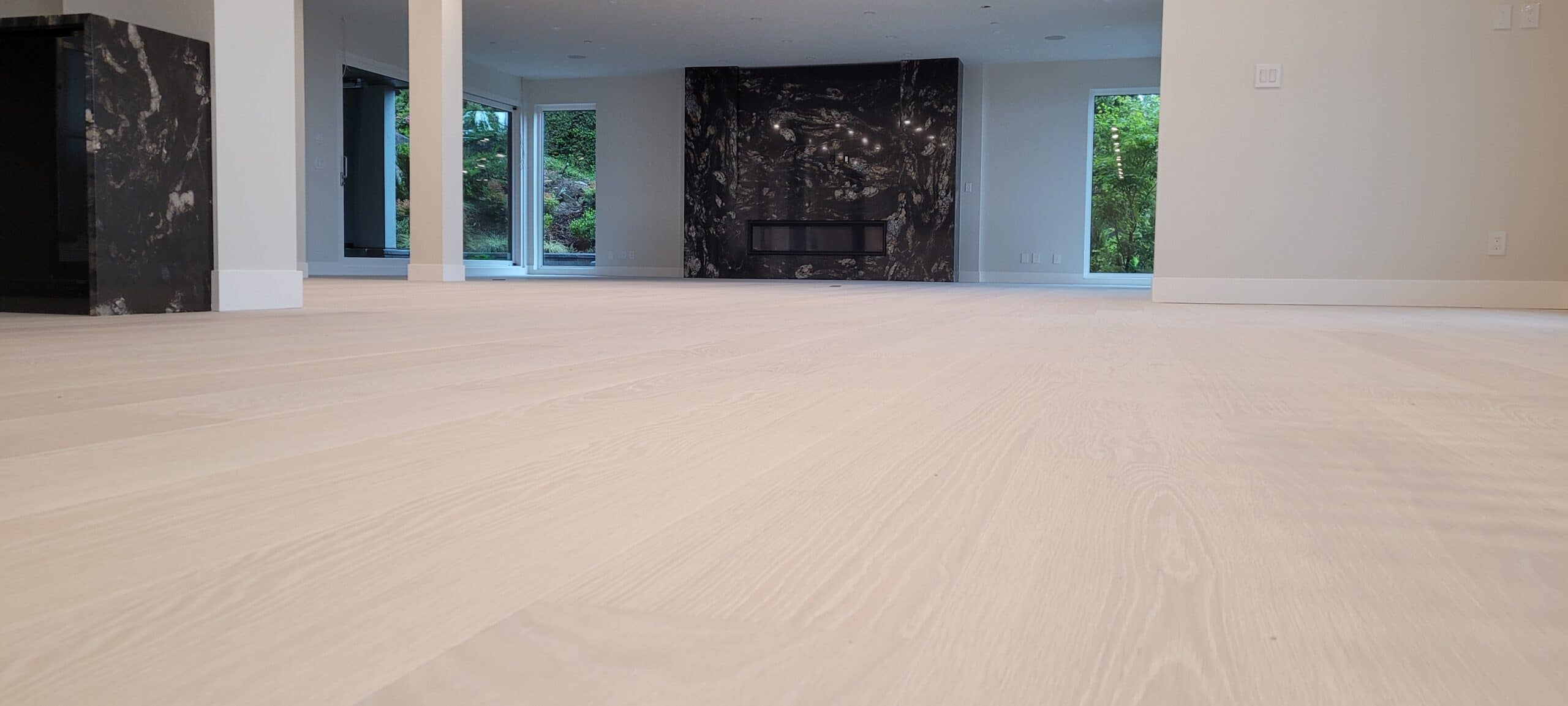 Engineered hardwood is constructed from a solid wood top layer attached to a core of several wood layers (or plies), which have been stacked and glued together under pressure. Engineered hardwood is designed to be much more stable regarding expansions and contractions due to temperature and humidity changes over time.  It's worth mentioning that the thickness of the top wear layer in engineered hardwood is not the only indication of quality. Factors such as the type and strength of the finish, anti-scratch coating, or the engineered core construction can easily be overlooked. Engineered hardwood can still be stapled on plywood subfloors similar to solid hardwood if needed. However, what makes them special is the fact that they can also be glued or floated on concrete subfloors. This allows the ability to use hardwood flooring in condos, basements, or applications that we traditionally are not allowed to. 
For most of us in the flooring industry, hardwood flooring projects are the ones we're most proud of and the ones we're most looking forward to being a part of. Visit our North Vancouver hardwood flooring showroom today.
Frequently Asked Questions