All about Mercier Hardwood Flooring and why we love it
Mercier Hardwood is the right choice for your home if you're looking for a beautiful Canadian-made hardwood flooring option. In this blog post, we'll talk about why our customers love their Mercier wood flooring and why we recommend this brand repeatedly!
It's no secret that Mercier hardwood flooring is our favourite and most recommended line of wood flooring. They are considered the industry leader. After all, Mercier is the first company in the world to produce pre-finished hardwood flooring.
Mercier's line of hardwood flooring is an excellent option if you are looking for something that will withstand the test of time and last through generations. It has an authentic look with subtle, earthy tones to compliment any style or décor in your home.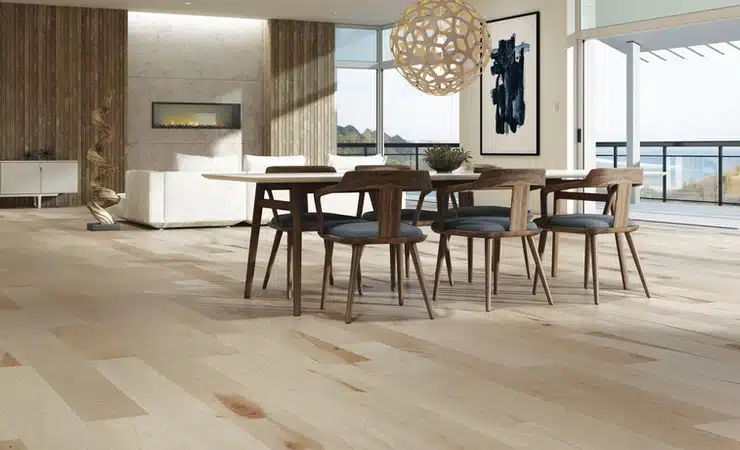 What is Mercier Hardwood Flooring?
Below are a few details and highlights:
It's truly a customizable Canadian line of hardwood flooring and is made in the per-end user's requests. The homeowner can fine-tune the following: Color, Species, Grading, Construction, width, Thickness, Gloss level, and Texture of the surface. Therefore, depending on the application and aesthetic of your space, this high-quality hardwood can be customized to your satisfaction. The width can go up to 8-1/8″, making it one of the widest Canadian boards produced. Depending on the thickness needed, you can order your engineered hardwood either in 1/2″ or 3/4″ thickness. This can be very useful when transitioning your hardwood floor with tiles or other floors in the house. Please keep in mind that due to the overall stability of the product, the 8-1/8″ width planks are only offered in 3/4″ thickness. Lastly, Mercier offers four famous sheen levels on their line: Semi-gloss, Satin, Matte, and Matter-brushed (only possible for Red Oak, White Oak, and White Ash species). Semi-gloss finish is now offered for an upcharge.
Features:
Mercier Generations Intact 1000 and 2500
Their finish is Mercier Generations Intact 1000 for residential and Intact 2500 for commercial. Mercier Generations has the highest Leed and Green Guard gold certifications, indicating zero-emission. Something that many people don't take seriously when it comes to their floor coverings.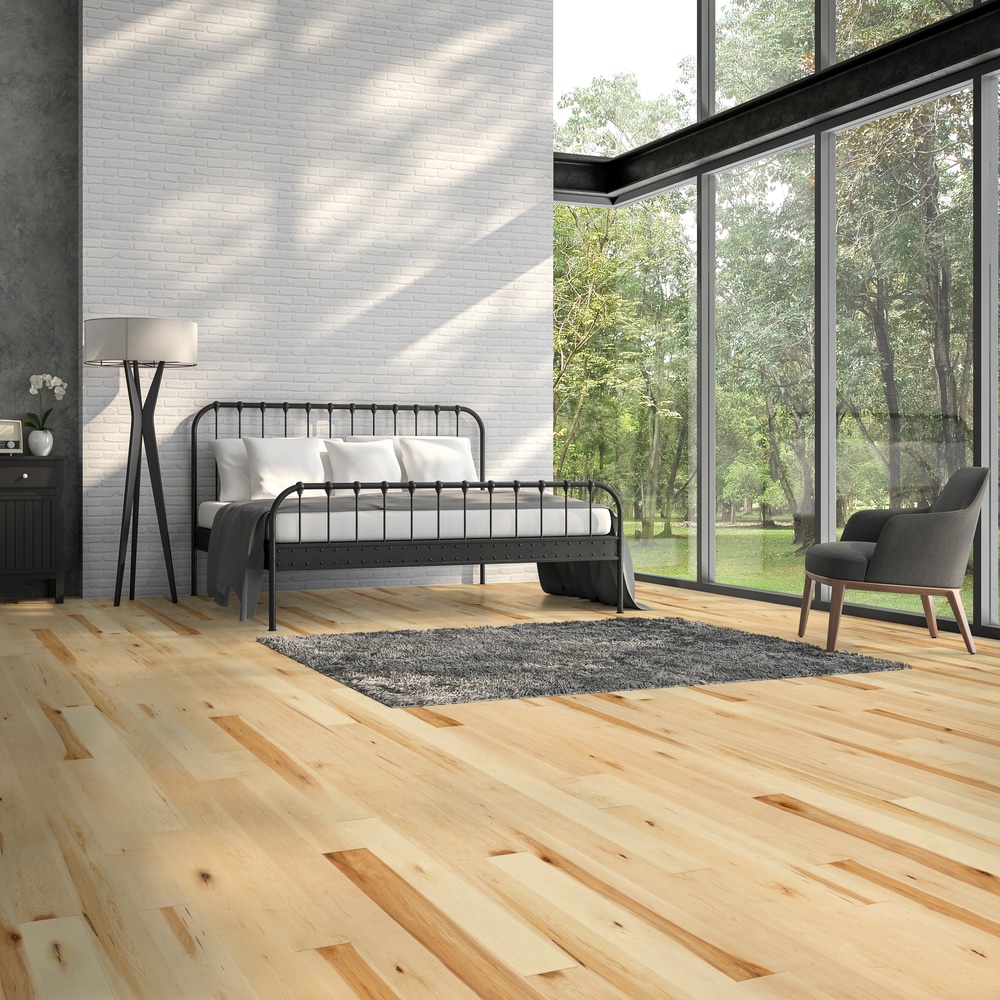 Intact 2500:
Intact 2500 is a performance-grade finish that is made for commercial applications. This hypoallergenic and COV-free finish can stand up to 2500 cycles when tested by the industry's anti-scratch Taber testing. This anti-scratch rating is by far the industry-leading number, and no other manufacturer has even come close to that. We'll dive deep into Taber testing and explain the key features that make intact 2500 mind-boggling in our future blogs. For now, remember you're not just buying boards, but you're buying finished Hardwood. The finish does matter!
Generations Intact 2500 is offered for residential and commercial applications with all of their products, except the PRO and Element Collections.
Waterproof and scratch-proof
Mercier hardwood is the only manufacturer out there to have come the closest to making anti-scratch and water-proof hardwood flooring with the intact 2500. This finish is 52% more anti-scratch than the Intact 1000, and the beauty is that it's offered now on every colour for a small upcharge except the Pro and Element series, as mentioned previously.

Anti-yellowing
Another great thing about Mercier hardwood is that their finishes offer non-yellowing agents. You won't need to worry about your hardwood flooring turning yellow from exposed light over time, so open those curtains and enjoy that sunshine! Interestingly, this is a common issue with natural maple.
Thick wear layer
Mercier hardwood flooring has a thick wear layer of 4mm on their engineered hardwood, allowing you to sand and refinish your engineered hardwood if needed in the future, similar to solid hardwood.
Superior Engineered Core
Mercier hardwood flooring uses Baltic Birch for its engineered core. This is a superior engineered core because it's stronger and denser, with fewer voids than other manufacturers' pine and poplar cores in their engineered construction.
Quality Control
The moisture content of the raw hardwood is strictly monitored, and the numbers are between 6-9%. Mercier doesn't rush wood to the production line, which can lead to problems down the road.
Extended Warranty
Mercier intact 1000: 35-year residential and 5-year commercial warranty
Mercier intact 2500: 50-year residential and 10-year commercial warranty
Mercier is astonishing because of its philosophy, sustainable sourcing, and environmentally friendly ways of carrying out its operations. It's stunning to know that your engineered hardwood floor is being made and manufactured in a positive environmental way.
Mercier is also a pioneer in their industry, the first company to use modern kiln-drying, which they have been doing for over 100 years. They always push themselves, showing that Mercier goes above and beyond for your needs and the environment!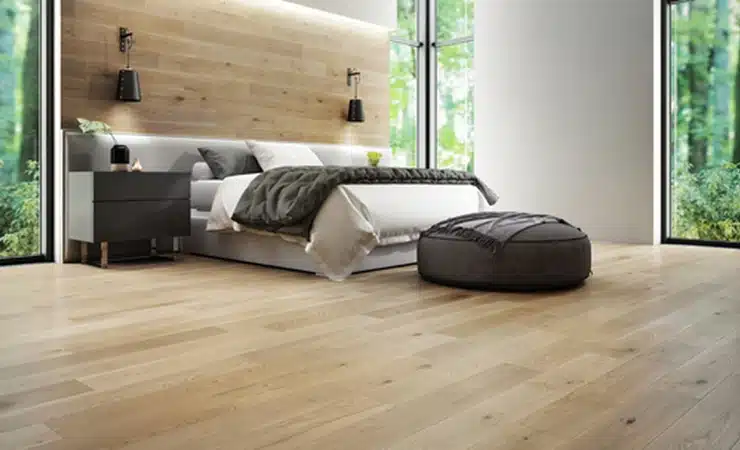 Available Collections:
Design Collection:
A floor created especially for you among a selection of the finest colours offered on Hard Maple and Red Oak. Choose the species, the grade, the colour, the finish, the gloss, and the board width.
Red oak – Design +
Hard maple – Design +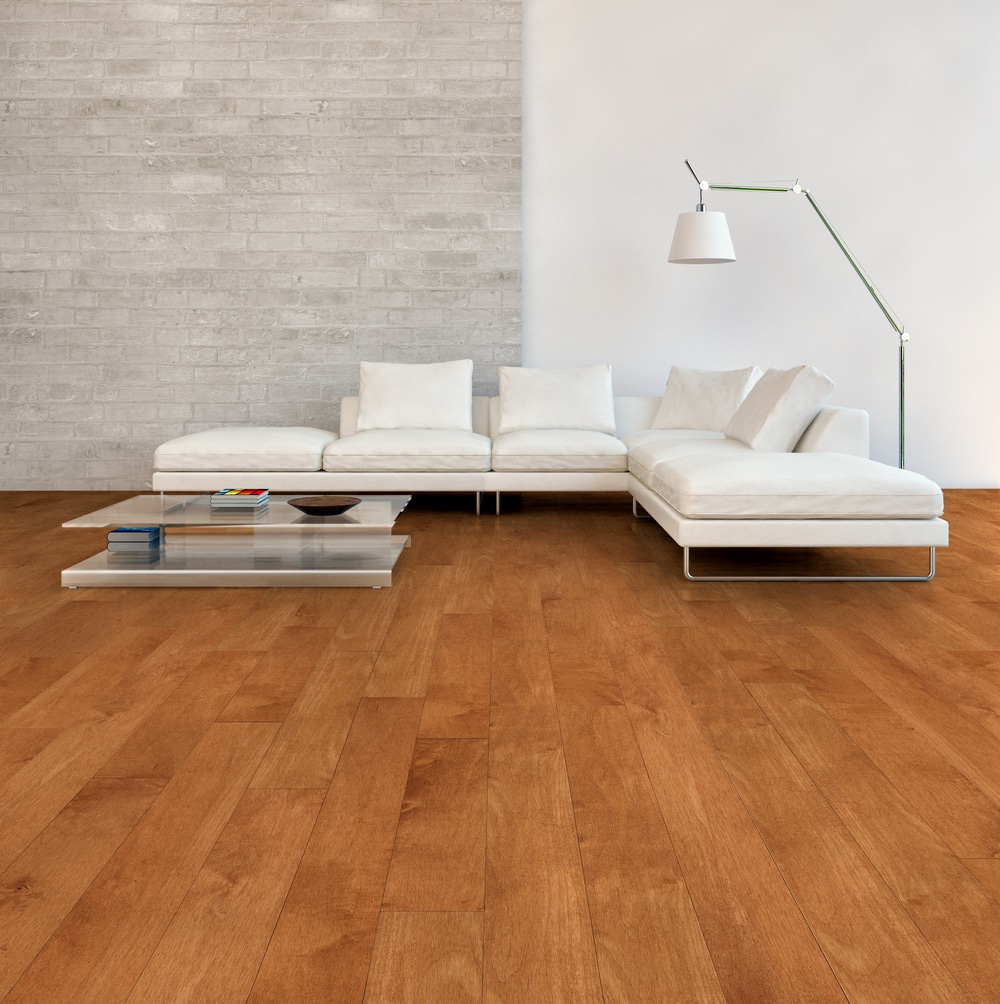 Elegancia Collection – Refined Innovation
With its stylish colours and looks, Elegancia pays tribute to the nobility and beauty of wood.
White oak – Elegancia
Hickory – Elegancia
Yellow birch – Elegancia
White ash – Elegancia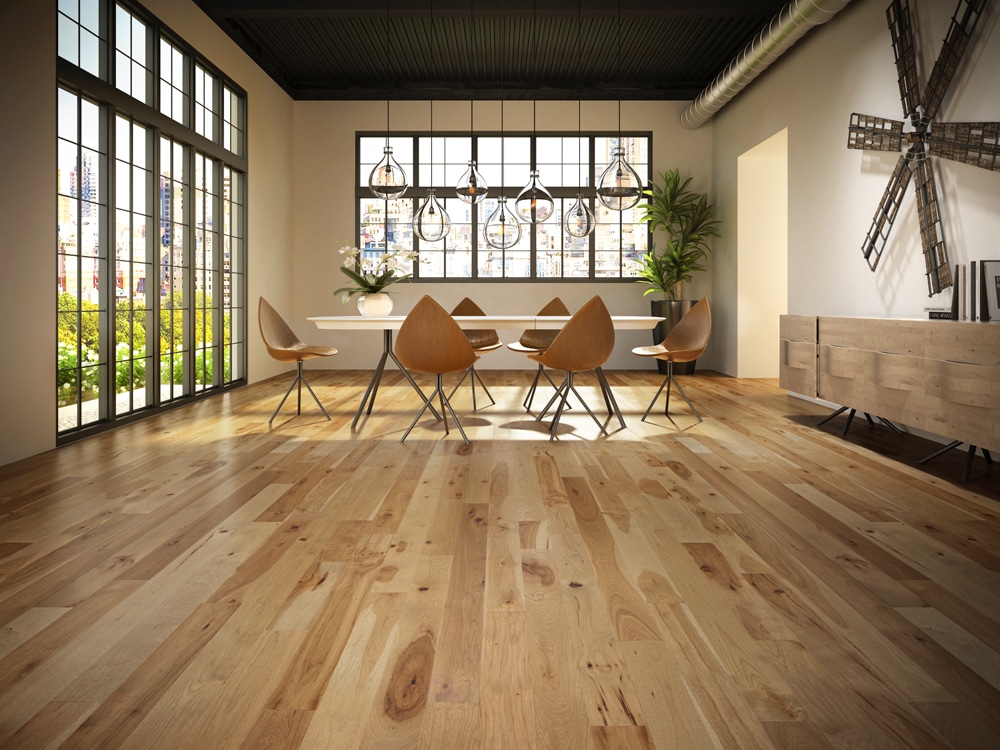 Origins Collection – Pure and Natural
If you love the natural beauty of hardwood, you'll fall in love with the origins collection.
Hard maple – Origins
Red oak – Origins
White oak – Origins
Hickory – Origins
Yellow birch – Origins
White ash – Origins
walnut – Origins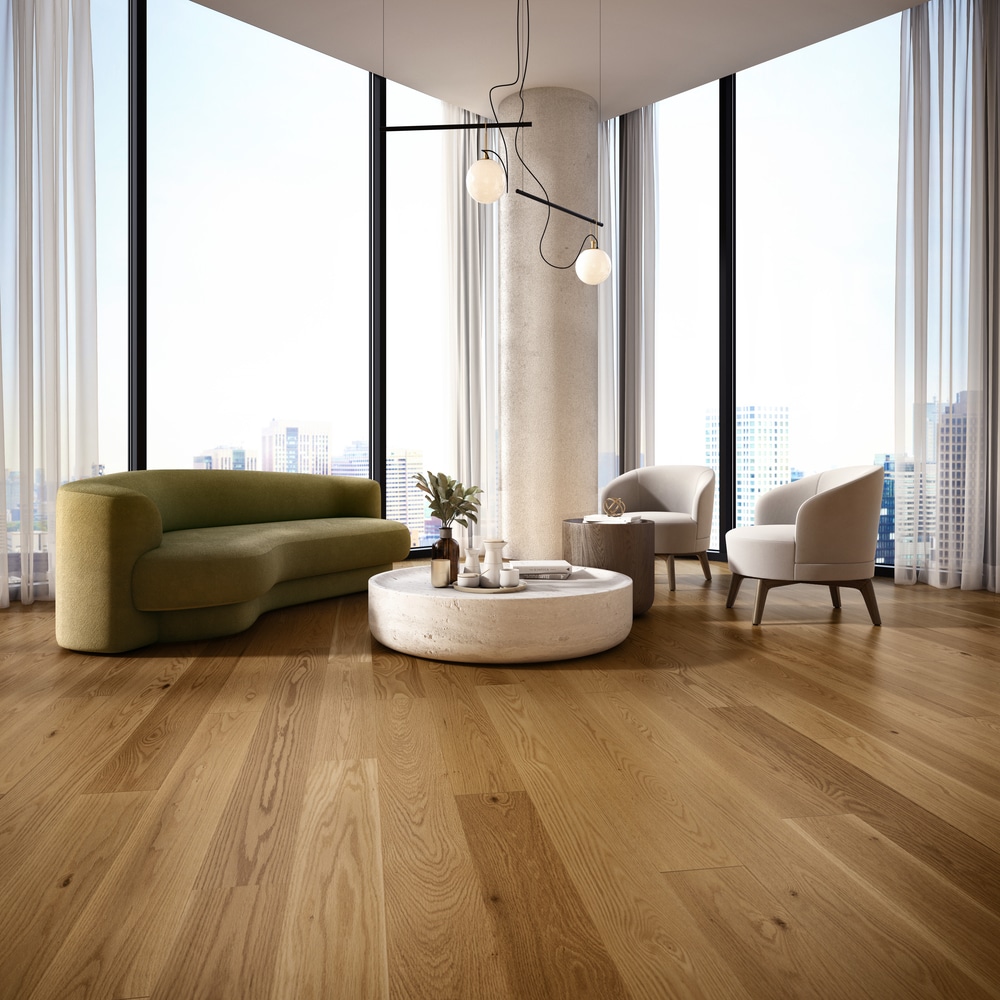 Herringbone Collection -Timeless Herringbone Pattern
Herringbone is a timeless pattern that will never go out of style. The unique alternating wood grains create an intricate design with a Nantucket look.
Hard maple – Origins
Red oak – Origins
white oak – Origins
Red oak – Design +
Hard maple – Design +
Hard maple – Naked
White oak – Naked
Hard maple – Atmosphere
Red oak – Atmosphere
White oak – Atmosphere
White oak – Elegancia
Hard maple – Element
White oak – Element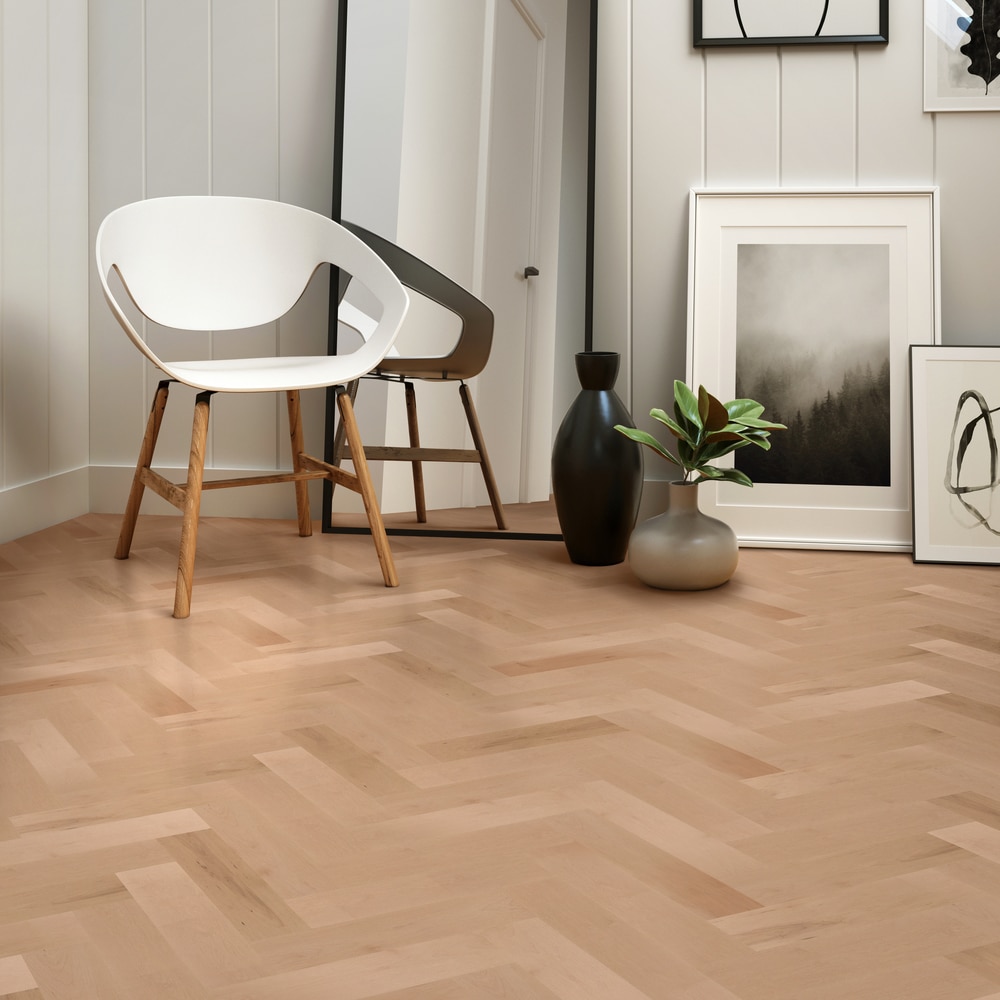 Atmosphere Collection – Organic Beauty in Transparency
Atmosphere's light neutral shades blend with natural highlights to showcase wood's awe-inspiring texture and grain.
Hard maple – Atmosphere
Red oak – Atmosphere
White oak – Atmosphere
Hickory – Atmosphere
White Ash – Atmosphere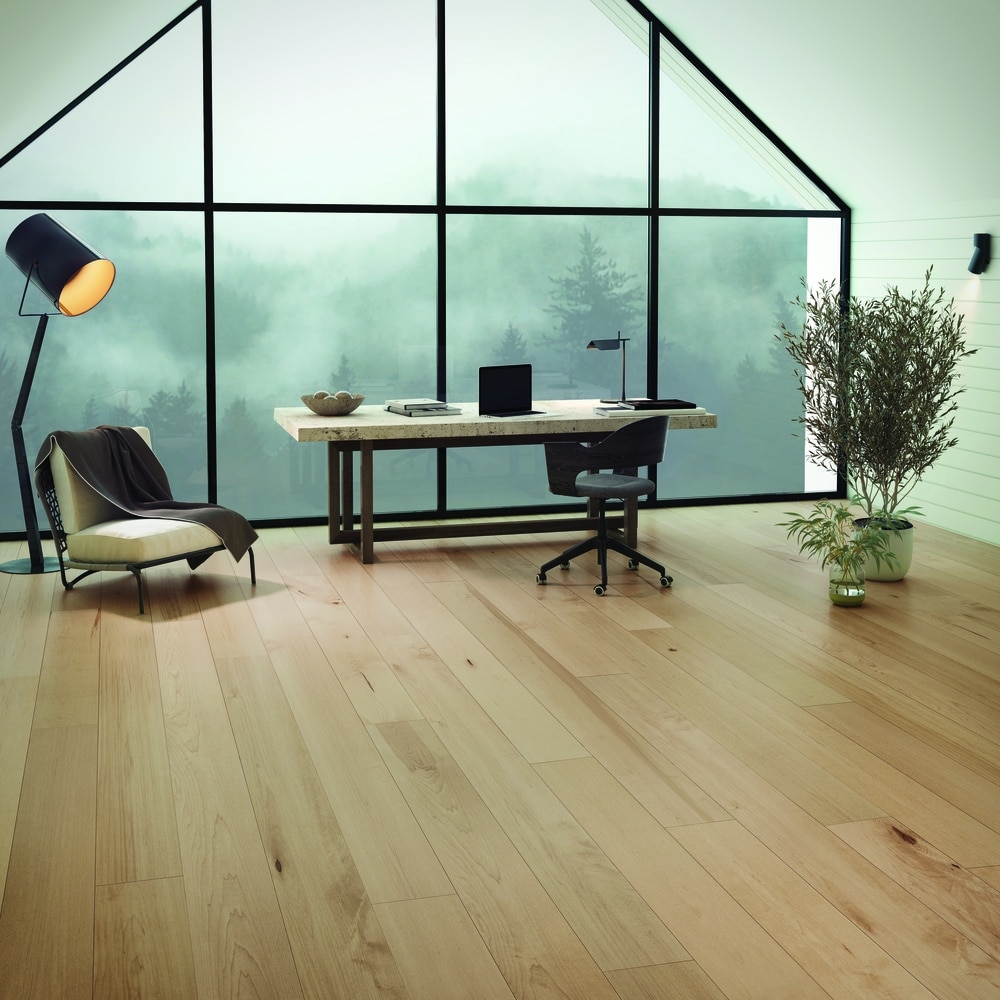 Naked Collection – The True Color of Wood
Hard maple – Naked
White oak – Naked
Hickory – Naked
American walnut – Naked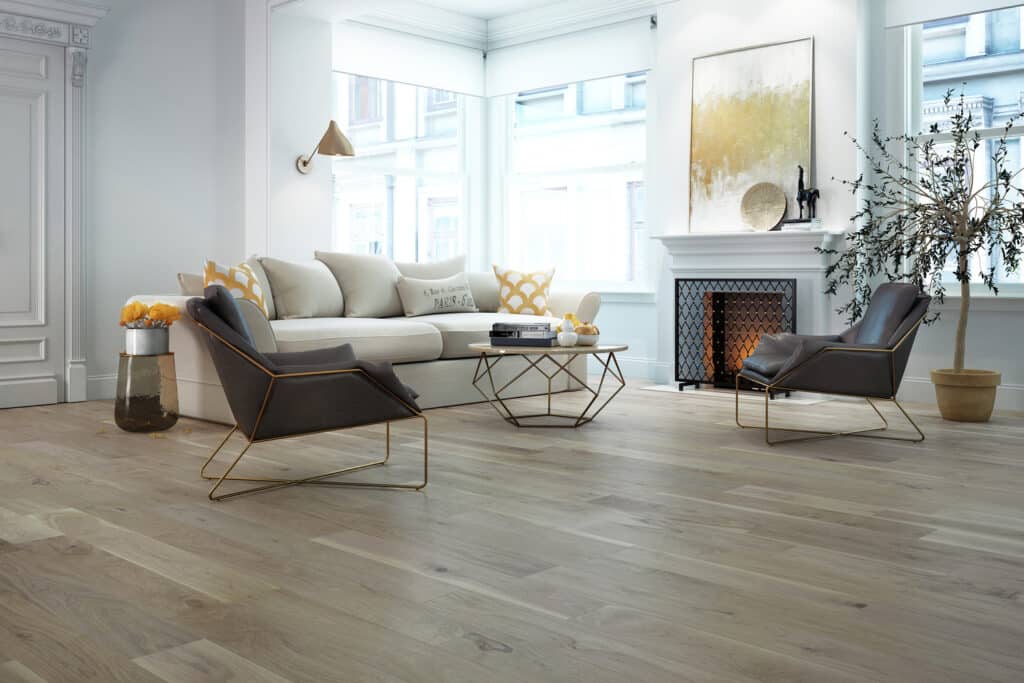 Element collection – Rich and Reactive Contrasting Nuances
Element stuns with colour variations that make each board unique thanks to a process that reacts with the tannins in the wood.
Hard maple – Element
White oak – Element
Hickory- Element
American walnut – Element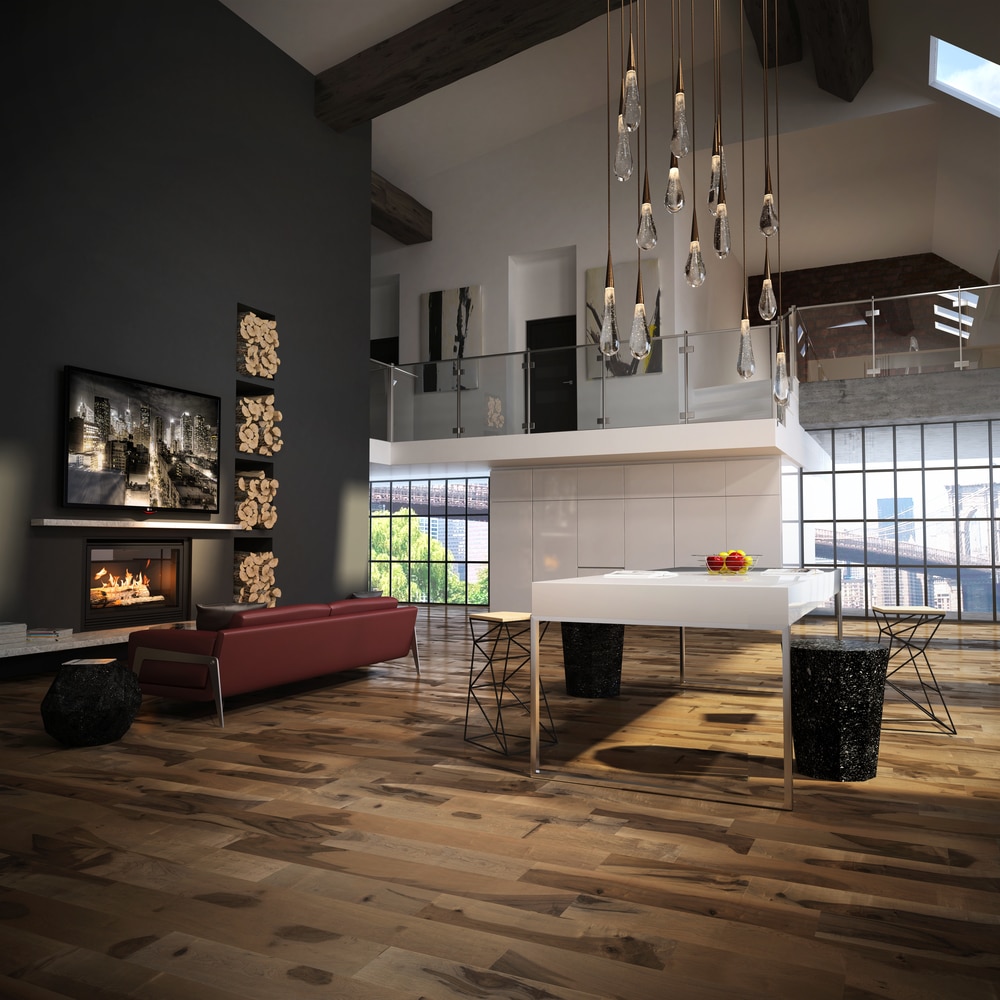 Pro Collection – Affordable and Timeless
An affordable collection of timeless coloured Hard Maple and Red Oak floors.
Red Oak – pro
Hard Maple – pro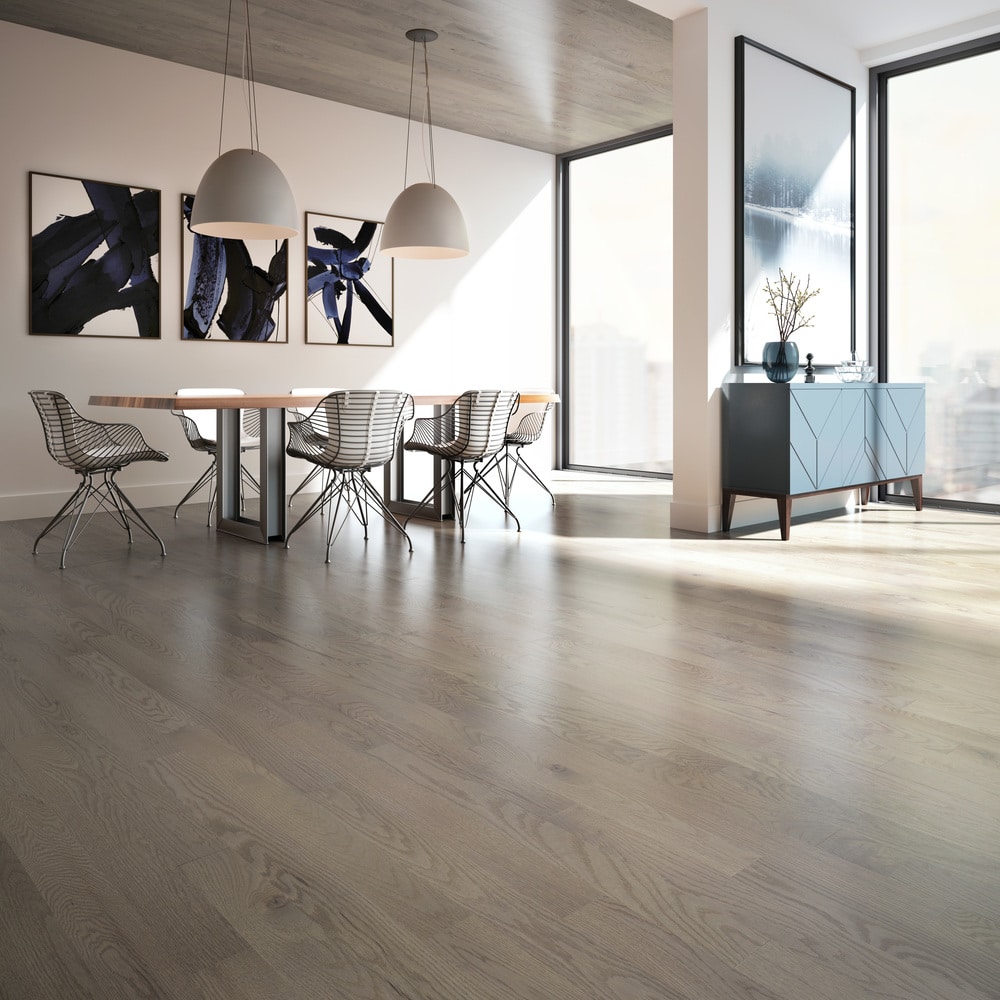 City Life
Red oak – city life
Hard maple – city life
White oak – city life
Available Collections:
Available Width:
2-1/4″ width – Solid only
3-1/4″ width – Solid and Engineered 
4-1/4″ width – Solid only
5″ with – Engineered only 
6-1/2″ width – Engineered only
8-1/8″ width – Engineered only
Profiling:
Micro-V joints on four sides
Installation:
Nailed, stapled, glued or floating on concrete and plywood subfloors, depending on species and platforms. it can be installed on radiant heat systems, depending on species and platforms.
Certifications:
Greenguard Gold certified
Contribute to LEED® certification
Delivery of your Flooring:
Delivery timelines usually are about 2-3 weeks from ordering the products. This would depend on the stain and region where you're ordering your floor.
Please contact us for further information regarding accurate delivery timelines at the moment. Covid-19-related delays are expected.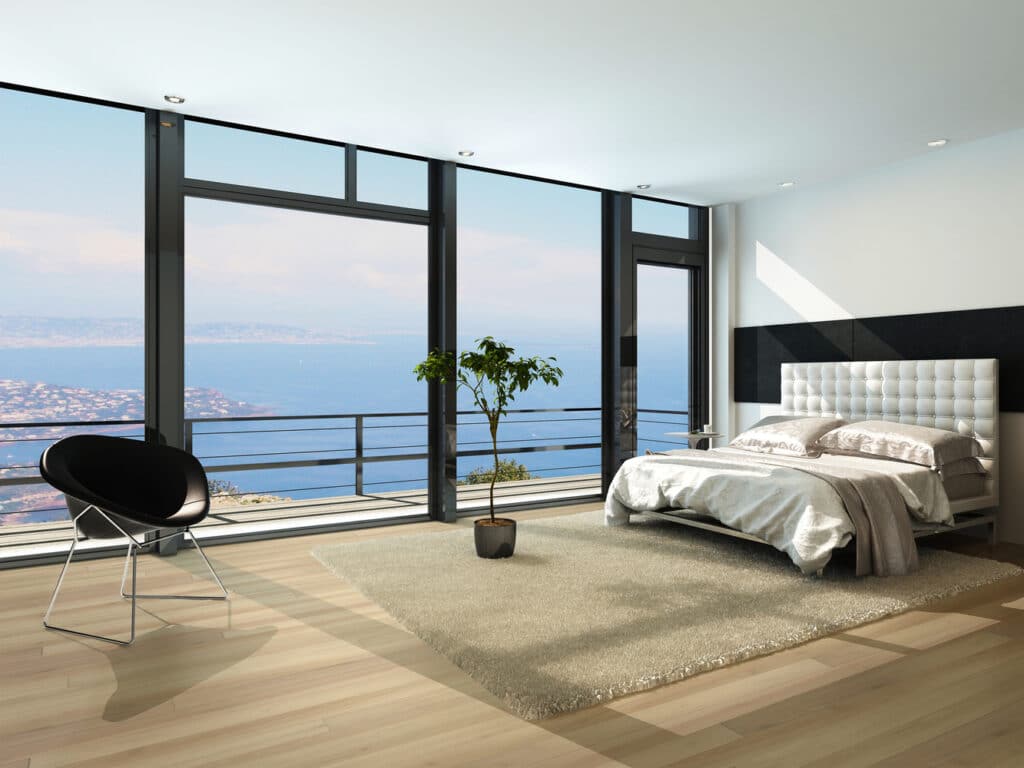 Canadian Home Style is your family-owned and operated flooring retailer with a showroom in North Vancouver, BC. We provide full-service commercial and residential flooring solutions across the Lower Mainland with an extended warranty. We are proud members of the BC Floor Covering Association (BCFCA) and the National Wood Flooring Association (NWFA). In addition, we have won the Consumer's Choice Awards back-to-back in 2021 and 2022 for our commitment to business excellence. We are considered the highest-rated flooring experts in Metro Vancouver. We pride ourselves on holding the highest standards in the flooring industry. To uphold our high standards, we have a strict policy of "not selling or displaying any products that we wouldn't want in our own homes." Before we select a product to feature, we carefully assess product quality, off-gassing, warranties, and responsible sourcing. Book now to visit our North Vancouver showroom; we can help you choose the perfect floor for your home or business.
Services We Offer:
Main Areas of Service in British Columbia:
North Vancouver
West Vancouver
Burnaby
Coquitlam
Squamish
Whistler
Canadian Home Style – Flooring North Vancouver