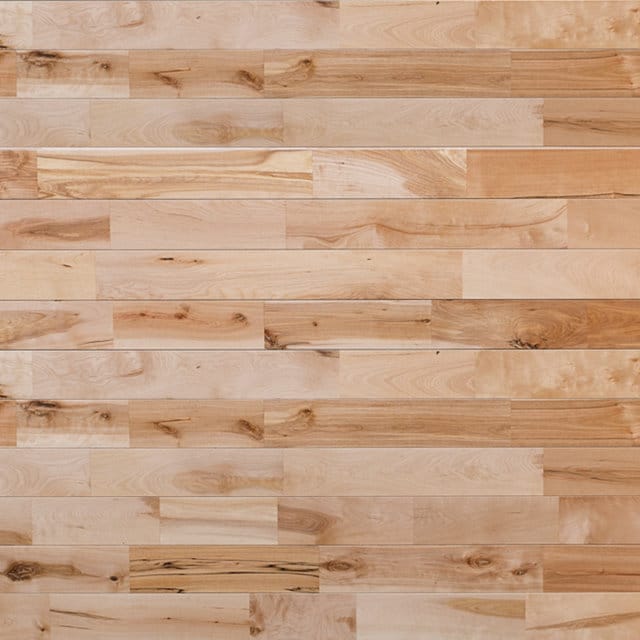 Birch hardwood flooring
If you are in the market for a new floor, you may want to consider birch hardwood floors. This type of wood is dimensionally stable, making it a great choice for areas with high moisture. However, there are a few things that you should keep in mind when choosing a new floor. Below, we'll go over the benefits of birch wood. Also, we'll discuss how to clean them properly.
Birch hardwood floors have great dimensional stability.
Birch is famous for its dimensional stability and its beautiful patterns. There are a few things you should know before installing birch hardwood floors. Firstly, birch takes stain poorly because of its tight grain and small pores. Because of this, heavily pigmented finishes will tend to look muddy. Also, birch takes stain shallowly, so you should avoid unfinished birch if you don't want a muddy look.
Birch wood floors vary in hardness depending on species and parts of the tree. Paper Birch and Yellow Birch are the softest types suitable for low-traffic areas. They are also less resistant to damage and have a distinctive color. On the other hand, Red Birch has a distinctive coloration that resembles a mix of yellow, red, and brown. Depending on the species, birch hardwood floors vary from medium to hard.
When determining which species of wood to use for your flooring, dimensional stability is an important factor. Essentially, dimensional stability measures the amount a particular wood species will shrink or expand after it has been installed. Maple, Hickory, and Cumaru are all less stable than birch and oak. So when determining what type of wood is best for your home, dimensional stability is crucial.
Sweet birch, also known as red birch, is a hardwood with a dimensional stability factor of 6.5 percent (radial) and 9.0 percent (tangential). This means the wood may shrink or swell up to 9.0 percent of its width when cut from green (30 percent MC) to oven-dried. Sweet birch is a strong and durable wood that is often used for furniture, flooring, and other woodworking projects. The wood has a fine grain and a smooth texture, making it very easy to work with.
They are durable
Regarding hardwood flooring, birch is one of the most popular types of wood. Its popularity is evident in nearly every new home layout spread or renovation show. Not only is birch attractive, but it also offers several advantages. This hardwood type is durable and easy to maintain if installed in an environment with a relative humidity level of 35% to 50%.
Although birch wood floors are highly durable, they need regular maintenance to maintain their beauty. To maintain the look of birch hardwood, avoid abrasive materials that can scratch the surface. It is also softer than red oak, the benchmark standard for flooring. While birch is durable, it is still best to follow the manufacturer's instructions for care and maintenance.
The birch tree is native to Canada and North America. The sap from birch is used for medicinal purposes, including making wine. The sapwood of birch is yellowish, with a reddish-brown heartwood. Birch is available in straight and curved grains, and some subspecies have varying hues. It is an excellent choice for hardwood flooring, so long as you know how to care for it.
They are beautiful
The unique grains in birch hardwood flooring make them a perfect choice for homeowners who love a neutral, warm look. Their compact grain gives them an elegant and powdery look, which is perfect for enhancing the overall look of your home. Another great feature of birch wood is its uniformity. The grain is not noticeable on the surface of birch wood, making it a beautiful backdrop. Birch hardwood flooring is durable and soft underfoot. The light tones make any space look airy and light. Birch also has a slight variation, keeping the wood tone from looking too uniform. It also comes in various colors and styles, making it the perfect choice for modern and traditional homes.
They are a good choice for high-traffic areas.
The Janka rating is the standard in determining the durability of birch hardwood. It is a simple way to determine the level of durability of hardwood. The most common birch species is yellow birch, which has a lower Janka rating than red oak and hard maple. A higher Janka rating means the birch is suitable for moderate to heavy foot traffic.
The wood's low moisture content makes it a great option for high-traffic areas, but it should not be installed in humid rooms. Its lifespan is significantly reduced by ambient moisture, so it's important to avoid it in high-humidity rooms. Lastly, check for any signs of discoloration or warping, as these can indicate hidden water deposits and mold growth. Despite the low moisture content, birch hardwood floors are durable, easy to clean, and suitable for most residential applications.
The wood's heartwood is reddish-brown, and the exterior is white. Birch floorboards are attractive due to their flame-like effects and intricate grain patterns. Although the color variation in birch is less intense than that of other wood species, homeowners who prefer medium-dark wood floors find it an excellent choice.
They are easy to refinish
Here are some tips to help you refinish your birch hardwood floors:
Before refinishing your birch hardwood floors, you must first take care of them. Make sure to keep the nails trimmed and clean up any spills. In addition, you must avoid wearing stiletto shoes, as these pressure small areas and can cause gouges and scratches. If you have pets, trim their nails to prevent them from scratching the wood.
Birch hardwood floors are relatively easy to refinish, thanks to the fact that they have distinct sapwood and heartwood. Sapwood is pale and creamy yellow, while the heartwood is dark brown with red undertones. This makes it a good choice for floors in commercial spaces, where you need a professional appearance.
When refinishing your birch hardwood floors, it's important to follow the manufacturer's instructions. Understanding how to properly sand and refinish a birch floor is also essential. This is because this species' color and grain patterns are so distinct and can be overwhelming.
Most common Birch species for flooring:
The most common type of birch used for flooring is yellow birch. However, sweet and paper woods can also be found in abundance on assembly lines all across America! Sweet Birch also goes by the name black birch or cherry birch. Paper Birch is also referred to as white birch or silver birch.
Our most Birch wood flooring brands in Canada:
Canadian Home Style is your family-owned and operated flooring retailer with a showroom in North Vancouver, BC. We provide full-service commercial and residential flooring solutions across the Lower Mainland with an extended warranty. We are proud members of the BC Floor Covering Association (BCFCA) and the National Wood Flooring Association (NWFA). In addition, we have won the Consumer's Choice Awards back-to-back in 2021 and 2022 for our commitment to business excellence. We are considered the highest-rated flooring experts in Metro Vancouver. We pride ourselves on holding the highest standards in the flooring industry. To uphold our high standards, we have a strict policy of "not selling or displaying any products that we wouldn't want in our own homes." Before we select a product to feature, we carefully assess product quality, off-gassing, warranties, and responsible sourcing. Book now to visit our North Vancouver showroom; we can help you choose the perfect floor for your home or business.
Services We Offer:
Main Areas of Service in British Columbia: