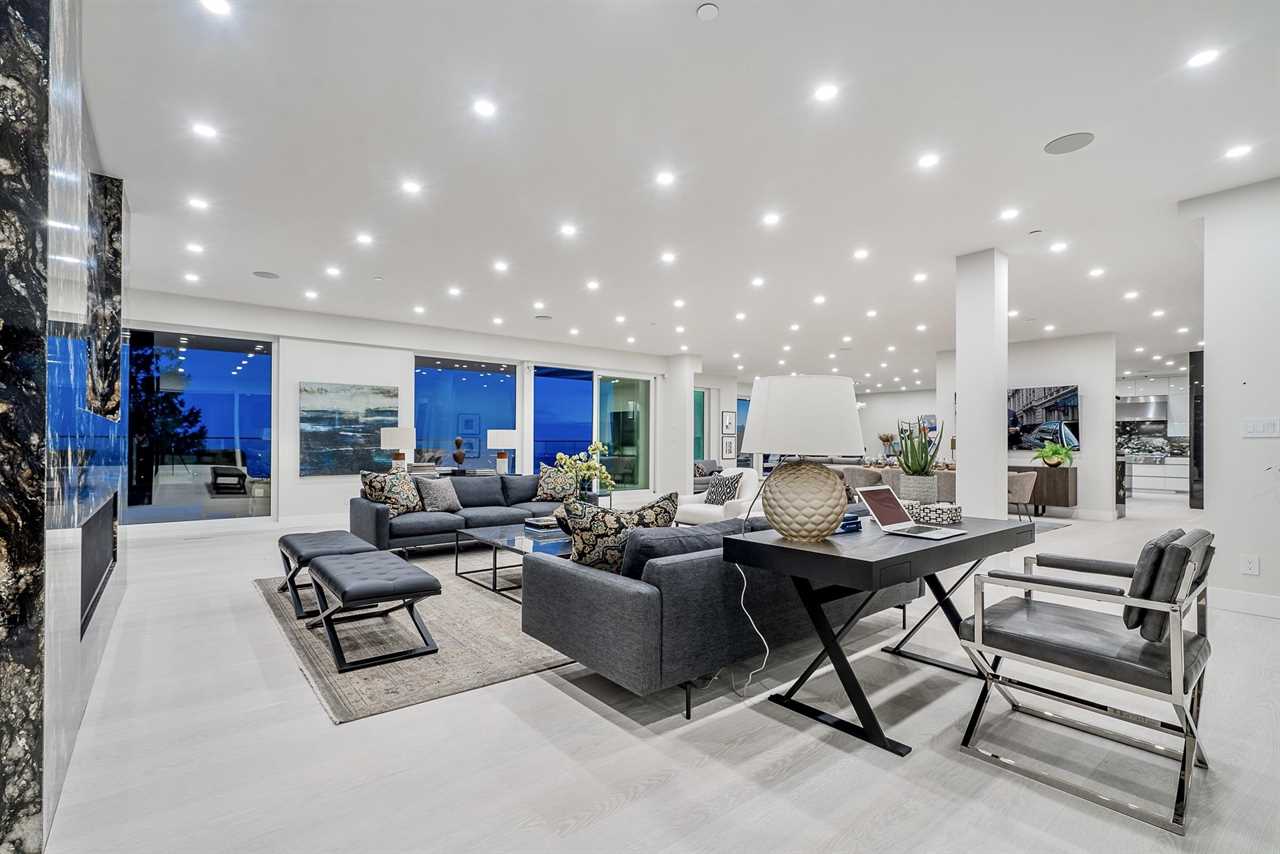 A Guide to Hardwood Flooring Installation in Metro Vancouver
Imagine stepping onto chilly tiles during a Vancouver winter. Now, picture the warmth of hardwood flooring underfoot instead. You're considering this shift, and we're here to guide you. In this article, you'll learn about different types of hardwood, how to prepare for installation, and the essential tools you'll need; we'll even walk you through the process step-by-step. So let's dive in and turn your dream of cozy wooden floors into reality!
Key Takeaways
Proper preparation of the subfloor is essential for a successful hardwood flooring installation.
Acclimating the hardwood flooring to the room's temperature and humidity is important to prevent issues such as warping.
Using the right tools and materials, such as a nail gun and underlayment, is crucial for a smooth installation.
Regular maintenance and care, including sweeping and using hardwood floor cleaners, will help keep the hardwood flooring in good condition.
Understanding Hardwood Flooring Types
In Vancouver's hardwood flooring industry, it's crucial to understand the differences between solid and engineered wood and the variety of wood species available to make an informed decision about the best type for your home.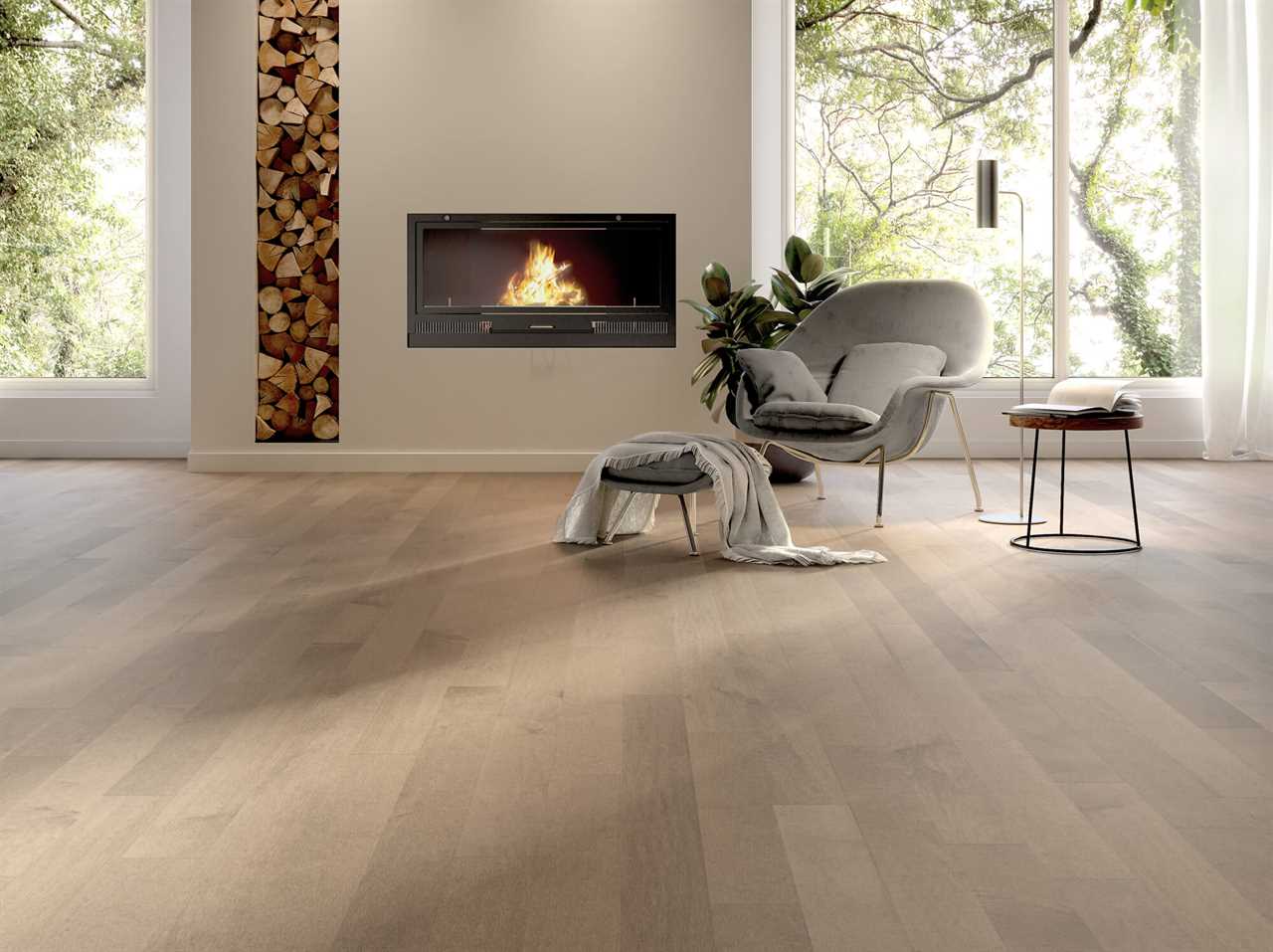 Solid wood is a classic choice that offers durability and can be sanded and refinished multiple times. In contrast, engineered wood provides excellent resistance to temperature fluctuations and moisture due to its layered construction. Your selection should depend on room location, local climate, usage patterns, and personal preference. In metro Vancouver, 80% of the hardwood installed is engineered hardwood.
Advantage of Engineered Hardwood Flooring: Versatile Installation Options
One of the major advantages of engineered hardwood flooring is its installation versatility. Unlike solid hardwood, which can only be nailed down, engineered hardwood can be installed in various ways. This flexibility makes it suitable for different house locations, including basements and areas with moisture or noise concerns.
Installation Options: Float, Glue, or Staple
Engineered hardwood flooring can be floated, glued, or stapled down. This means you can choose the installation method that best suits your needs and preferences. Let's explore each option in more detail:
1. Floating Installation: Picture this scenario – you have a basement that tends to get damp. Traditional solid hardwood flooring would quickly become damaged in such an environment. However, with engineered hardwood, you can float it over a moisture barrier. This way, the flooring remains protected from moisture seeping through the concrete floor.
2. Glue-Down Installation: With engineered hardwood, you can glue it directly to the subfloor, a perfect method for installing on the subfloor with radiant heat systems.
3. Staple-Down Installation: This is similar to the traditional way of installing solid hardwood flooring. The staples are typically thinner and shorter compared to the nails used for installing solid hardwood.
Installation Freedom for Any House Location
By offering these versatile installation options, engineered hardwood flooring opens up possibilities for installation in various applications. Whether it's a basement, a home office, or a room with radiant heating, you can enjoy the beauty and durability of hardwood flooring without worrying about potential damage or noise issues.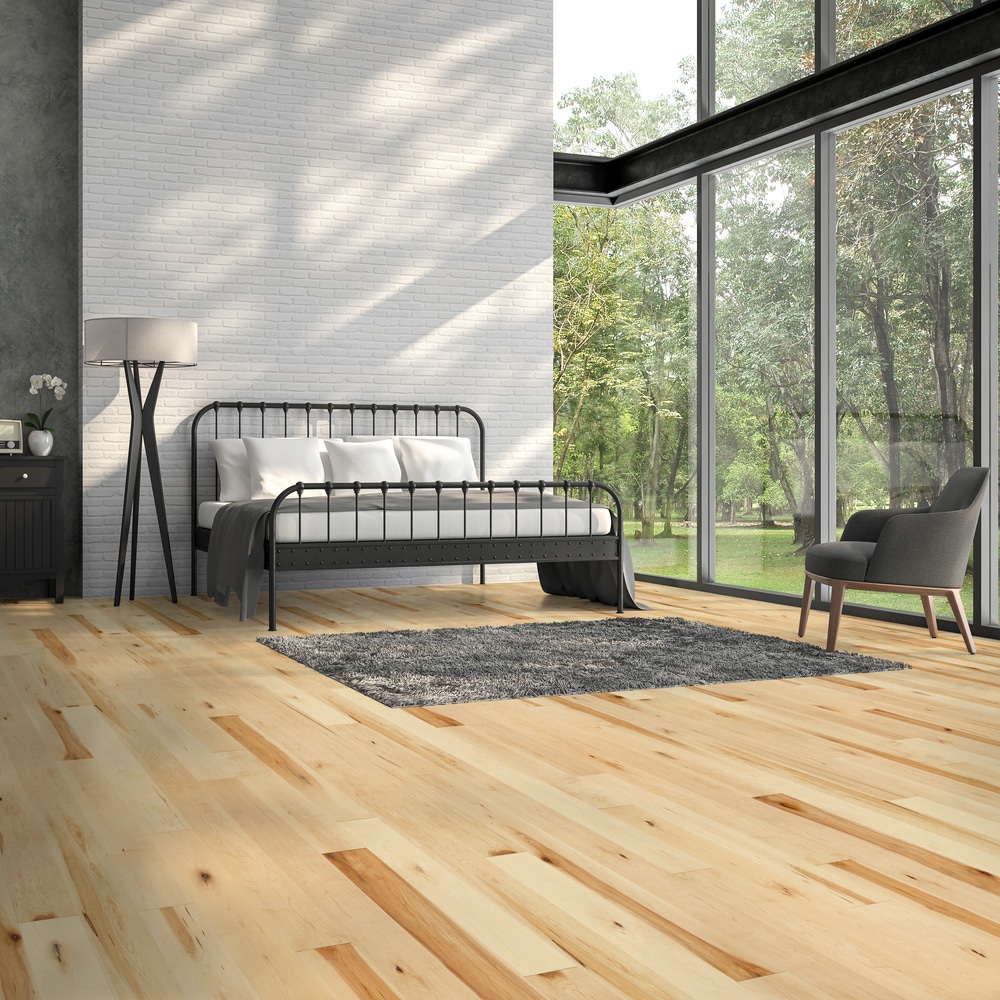 Your choice of wood species will also impact the look and longevity of your floor. Options like oak or maple offer hard-wearing surfaces ideal for high-traffic areas, while woods such as mahogany or teak provide distinctive grain patterns that add a touch of luxury.
You'll need to prepare for installation once you've selected from the myriad options in hardwood floor finishes—from glossy polyurethanes to matte oils. Subfloor preparation tips include ensuring it is clean, level, dry and acclimated to room conditions before laying down your chosen hardwood.
The right tools are critical in this stage: a miter saw for precise cutting, spacers to maintain expansion gaps, nail guns, or adhesives, depending on whether you choose a floating installation method or securing directly onto the subfloor.
Lastly comes maintenance—hardwood floors require regular cleaning with specific products designed not to damage their finish. Protective pads under furniture legs prevent scratches, while rugs placed at entrances can keep dirt at bay.
Understanding these elements ensures that you're well-prepared when it comes time for your hardwood floor installation journey.
Preparing the Subfloor for Installation
You'll need to prepare the subfloor carefully before starting the work, ensuring it's clean, dry, and level. This is a crucial step in hardwood flooring installation. Ignoring or skimping on this process can lead to problems down the line, such as warping, buckling or creaking floors.
Utilize these subfloor preparation techniques:
Thoroughly vacuum and sweep your subfloor to remove all dirt and debris
Use a moisture meter to measure the moisture content of your subfloor accurately
Employ recommended repair methods for uneven areas like grinding down high spots or filling in low spots with self-levelling compound.
Check for loose plywood boards or screws and secure them.
The importance of moisture measurements cannot be overstated. Excessive moisture can cause significant damage to your hardwood floor over time. So it's important that you ensure your subfloor is within an acceptable range for humidity levels before you begin installation.
Levelling the subfloor is another critical component of preparing for installation. A level surface will allow your hardwood floor to fit together more securely and help prevent any future instability.
Cleaning may seem simple, but it's an essential part of preparation. Even small dust particles can interfere with adhesive bonds, creating squeaks in finished floors.
Tools and Materials for Hardwood Flooring Installation
Gathering the right tools and materials is crucial before starting the project. When choosing the right tools and materials for hardwood flooring installation, you'll want to consider factors such as the type of wood, the size of your space, and your level of expertise.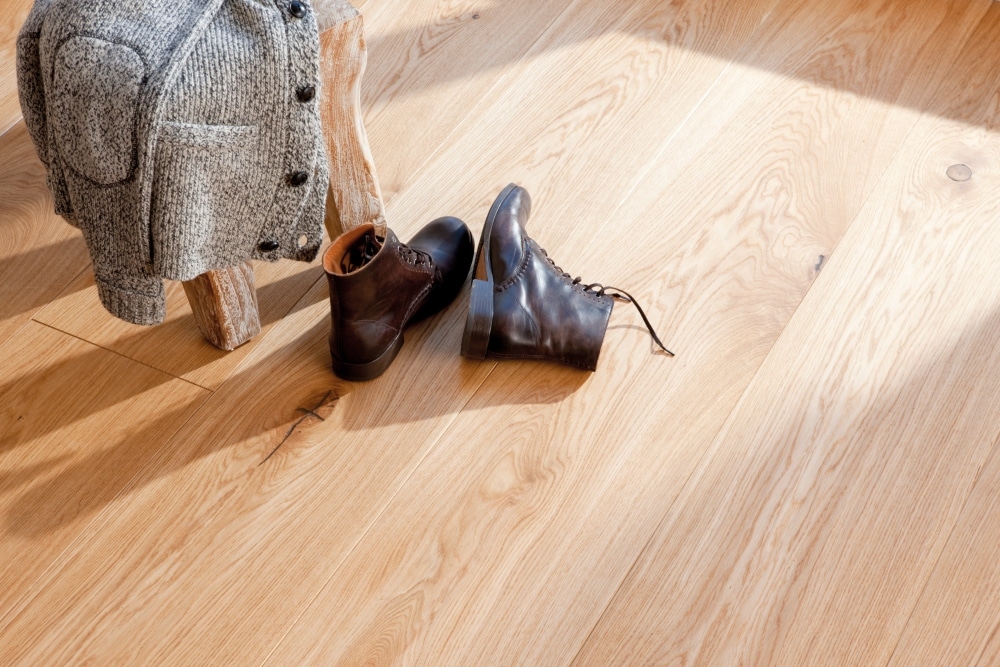 Firstly, ensure that you've properly acclimated your hardwood flooring. This means allowing it to adjust to the room's temperature and humidity levels for at least 48 hours before installation. Failure to do so may result in warping or other damage.
The importance of subfloor preparation cannot be overstated either. A clean, dry, and level subfloor is key to a successful installation. You may need a moisture meter to check these conditions accurately.
Next comes a selection of installation techniques for hardwood flooring. Depending on your chosen type of hardwood planks – solid or engineered – you might opt for nail-down, glue-down or floating methods.
When it comes to cutting and fitting hardwood planks accurately, precision is paramount. You'll need a good quality saw – miter saws are often recommended for their precision in making straight and angled cuts.
Lastly, don't forget safety equipment like goggles and gloves – installing hardwood can get messy! Also, keep cleaning supplies nearby; keeping your workspace clean will make things easier.
Step-by-Step Guide to Installing Hardwood Flooring
Let's dive into a step-by-step process that'll help you precisely lay those beautiful planks. By understanding installation techniques, properly preparing your subfloor, and applying professional finishing techniques, you can create a stunning hardwood floor that adds value to your home and contributes to environmental sustainability.
Subfloor Preparation: This is crucial for success. Ensure the subfloor is clean and level; any irregularities can cause problems later on. A moisture barrier may be necessary depending on your location and type of subfloor.
Choice of Wood & Acclimation: Choose the right type of wood that suits your budget and aesthetic preferences. Remember to allow it to acclimate in the room where it will be installed for at least 48 hours.
Installation Techniques: Select an installation method suitable for your skill level and the type of hardwood flooring you've chosen – nailed down, glued down or click-together floating floors.
Finishing Touches: After installing all planks, add baseboards or quarter-round mouldings to cover expansion gaps around the perimeter.
The cost-saving options come from doing this yourself; however, if unsure about any step in this process, consider hiring a professional installer in Vancouver – their expertise may save time and potential issues.
Remember: hardwood flooring isn't just a choice for its beauty—it's eco-friendly when sourced responsibly—another reason why this investment is worth every penny! Enjoy stepping onto your new floor, knowing you did a fantastic job installing it!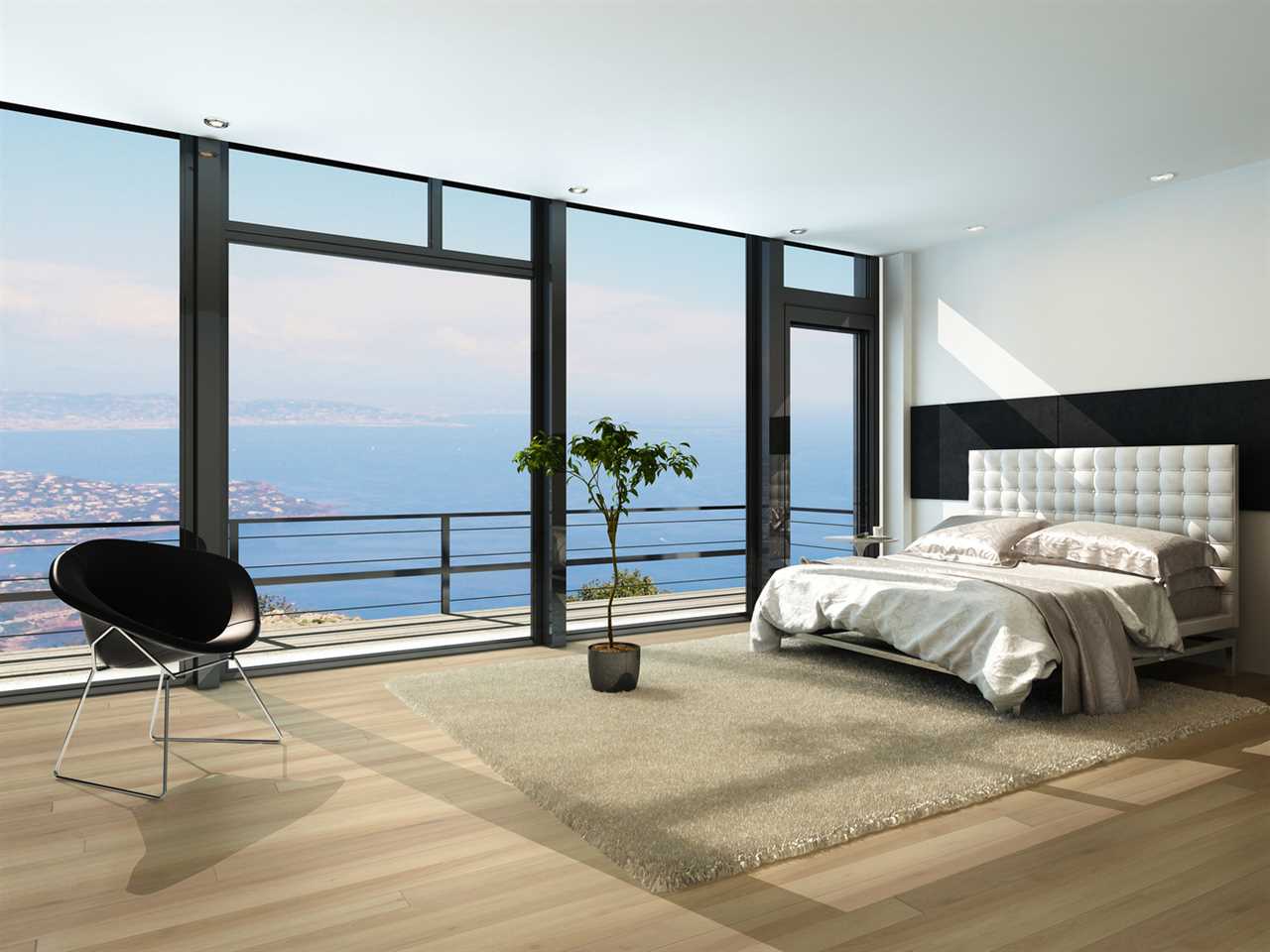 Tips for a Successful Hardwood Flooring Installation
In pursuing a flawless finished floor, paying close attention to details and following all manufacturer's instructions is crucial. A key detail you should never overlook is the importance of moisture control. Moisture is the leading cause of flooring failures, so taking steps to control it from above and below your hardwood floors can ensure their longevity.
Acclimation and testing are vital parts in this process. Hardwood flooring needs time to adjust to the room's temperature and humidity levels before installation. Use a moisture meter for accurate readings. Following guidelines from bodies like the National Wood Flooring Association can help determine acceptable moisture content ranges and acclimation timeframes.
In the realm of subfloor moisture, concrete presents a unique challenge. When freshly laid, concrete subfloors tend to retain more moisture. The ideal conditions for laying a new floor involve a humidity level of 35-40% or a moisture content of 2-4%. However, achieving these percentages can be quite a feat. Concrete slabs typically take about a month per inch to fully dry out, making it challenging to meet the desired moisture and humidity levels. As a result, remedial measures often need to be taken.
One effective solution in these situations is the application of a surface damp-proof membrane. This can be done using either polythene or a paint-on damp-proof product. Creating a barrier between the concrete subfloor and the new flooring, these membranes help to prevent moisture from seeping through and causing damage.
Imagine this scenario: you've just installed a beautiful new concrete subfloor, but you're eager to lay down your chosen flooring material. However, upon testing the moisture levels, you discover they are far from ideal. What do you do? This is where the surface damp-proof membrane comes into play. By applying this protective layer, you can ensure that your new flooring remains safe and sound, free from the damaging effects of excess moisture.
Now, let's consider a different scenario. You're renovating your basement and have decided to use a concrete subfloor. However, you know that concrete tends to retain moisture and want to ensure your new flooring stays in top shape. In this case, applying a surface damp-proof membrane is a wise choice. Taking this proactive step can prevent potential moisture-related issues and enjoy a long-lasting, beautiful floor.
Another factor in successful hardwood flooring installation is your choice between solid vs engineered flooring. Solid wood flooring offers great durability, but its susceptibility to changes in humidity makes it less suitable for certain areas like basements or near wet zones. On the other hand, engineered wood boasts more dimensional stability due to its layered construction, making it ideal for these trickier spaces.
Consider using vapour retarders and barriers as well. These tools slow down water vapour transmission from wooden subfloors or block excessive moisture in concrete, thus protecting against rot, mould, or mildew.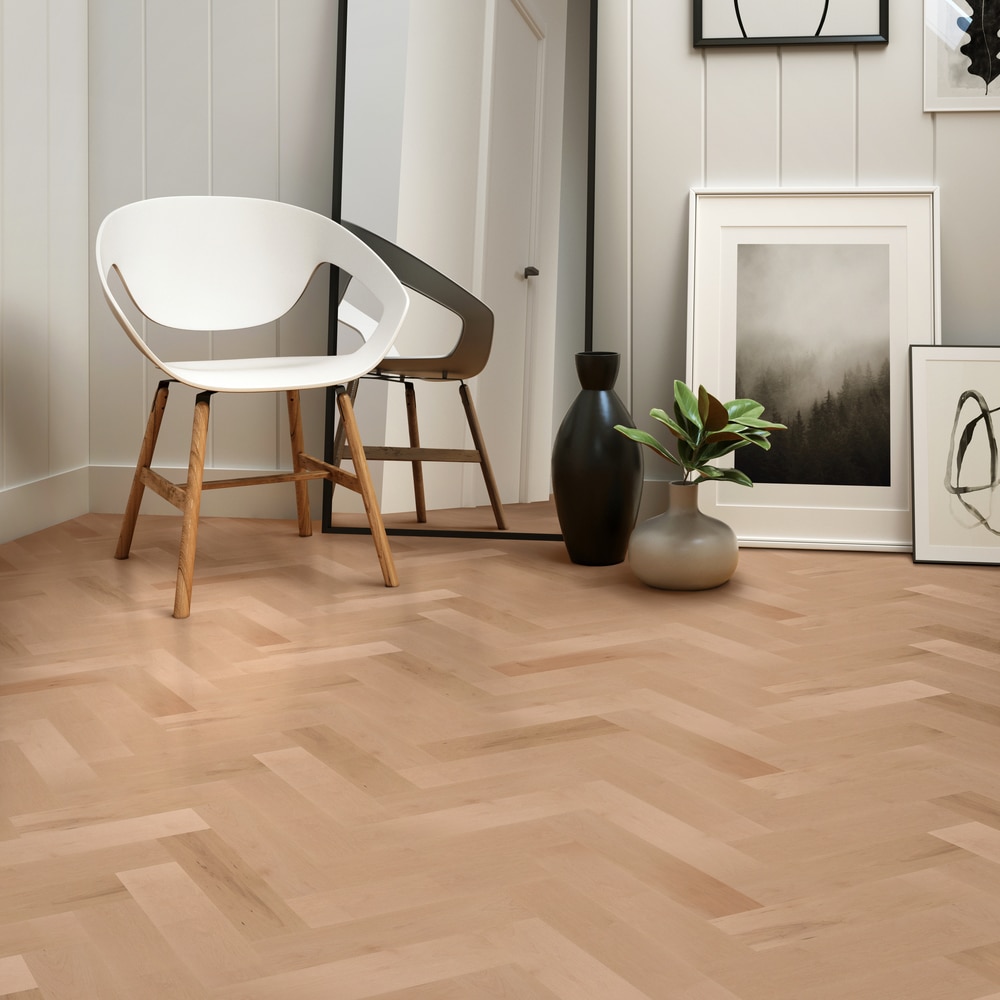 Common Mistakes to Avoid During Hardwood Flooring Installation
Avoiding common pitfalls during the process can greatly enhance the longevity and appearance of your wooden floors. One of the most common mistakes is not properly preparing the subfloor. It must be clean, smooth, and dry to prevent future issues like warping or creaking. Also, ensure you've chosen the right installation techniques for your floor type and room conditions.
Another error often made involves cutting and fitting. Misjudged measurements can lead to wastage or gaps in your hardwood flooring. Always measure twice before making any cuts, use appropriate tools for precision, and remember to account for obstacles such as vents or doorways.
Speaking of gaps, they're not just an aesthetic problem – they can cause instability in your flooring over time. Proper spacing between planks and the wall during installation is key to successful hardwood installation.
Lastly, let's discuss warping and cupping prevention. These are typically caused by moisture imbalance within wood fibres; hence why a well-prepared subfloor is essential. Maintaining consistent temperature and humidity levels in your rooms will help prevent these issues.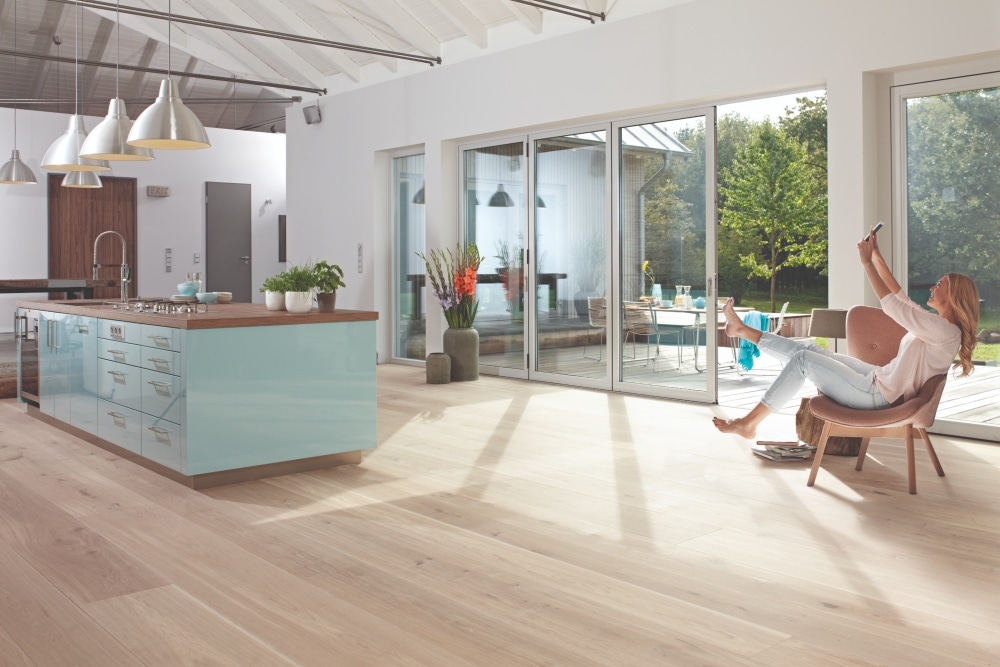 In summary: take time with preparation, choose suitable installation techniques based on advice from professionals or manufacturers' guidelines, be meticulous about cutting and fitting your boards correctly to avoid unnecessary gaps and keep a watchful eye on temperature and humidity levels post-installation to ward off warping or cupping problems. Avoiding these common errors during hardwood flooring installation ensures a beautiful outcome that lasts.
After successfully installing your new floors, it's essential to understand how to maintain them properly to ensure their longevity. Hardwood flooring requires consistent care and attention. Here are some hardwood flooring maintenance tips to help you preserve the beauty of your investment.
Regularly sweep or vacuum prevents dust and dirt from scratching the surface.
Use appropriate cleaning products: Not all cleaners are suitable for hardwood. Choose a cleaner specifically designed for wood floors.
Immediately clean spills: Accidents happen, but acting quickly is essential. Liquids can seep into the wood, causing stains and damage.
One brand stands out from the rest for cleaning purposes – Bona Wood Floor Cleaner. This remarkable solution has been meticulously crafted to eliminate every dust, dirt, and grime that dares to settle on your precious wood floors. With its ready-to-use formula, you can bid farewell to the hassle of mixing and diluting. Simply grab a bottle, spritz it on your floors, and watch as the magic unfolds.
One of the most impressive features of Bona Wood Floor Cleaner is its lightning-fast drying time. No longer will you have to tiptoe around your freshly cleaned floors, waiting for them to dry. With Bona, you can confidently strut across your pristine wooden surfaces, knowing that they will be dry in no time. Say goodbye to those pesky footprints and hello to a floor that shines like a diamond.
But that's not all – Bona Wood Floor Cleaner is also a master of subtlety. Unlike other cleaners that leave behind a sticky residue, Bona disappears into thin air, leaving no trace of its presence. Your floors will feel clean, fresh, and oh-so-inviting without hinting of stickiness or greasiness. It's like a breath of fresh air for your wood floors.
Now, let's talk about the accolades. Bona Wood Floor Cleaner has won countless homeowners' hearts and earned the prestigious title of "Best in Test." Bona emerged victorious in fierce competition against 11 other floor cleaners, proving its superiority in wood floor cleaning. This is not just a claim made by the brand itself but has been verified by third-party lab tests. The results speak for themselves – Bona is floor cleaners' crème de la crème.
Preventing scratches on hardwood flooring is key to maintaining its pristine appearance. Consider using furniture pads under heavy items and keep pet nails trimmed. Likewise, avoid dragging furniture across the floor.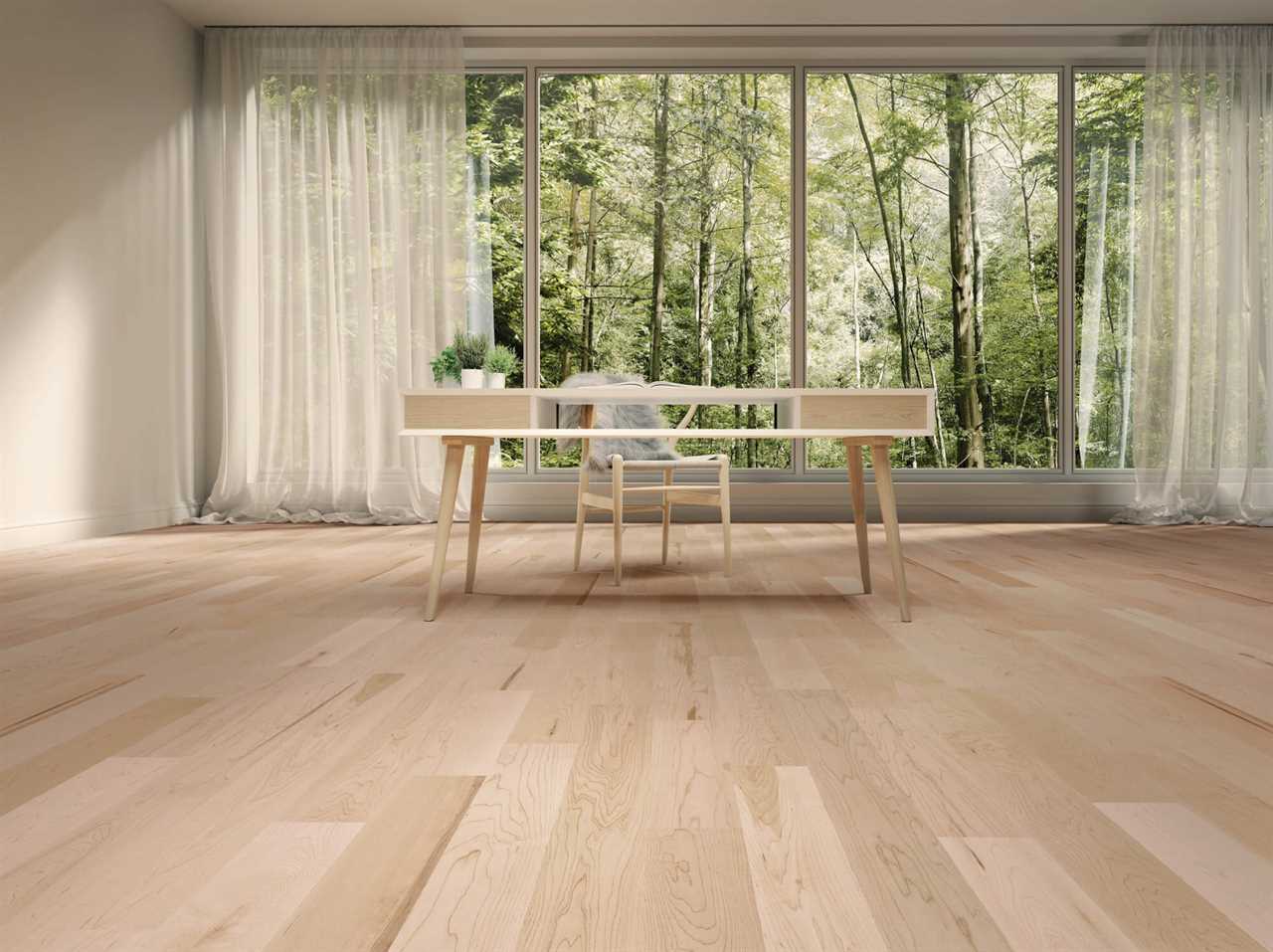 And if accidents occur? Don't panic! You can learn how to remove stains from hardwood floors using household items like baking soda or toothpaste. However, persistent stains may require professional assistance.
Extending the lifespan of your hardwood flooring isn't challenging – it just takes regular care. With these simple steps, you'll keep your floors looking as good as new for years! Remember, well-maintained hardwood adds aesthetic appeal and increases property value over time.
Cost Considerations for Hardwood Flooring Installation
After understanding the finishing and maintenance of hardwood floors, let's delve into an equally important aspect – the cost considerations. Planning your budget is crucial for a successful installation, and it starts with understanding the hardwood flooring cost.
Typically, the cost depends on various factors such as the type of wood, the square footage needed and the grade of wood chosen. However, don't overlook installation labour costs if you're hiring professionals. These costs can vary based on the company, complexity of work, and experience level of the installer.
Should you decide to embark on a DIY project instead, you stand to save significantly on labour costs. But remember that these savings come with their own set of challenges, from needing proper tools to spending time learning how to install them effectively.
Long-term durability is another factor influencing cost. While hardwood floors may require a larger upfront investment than other types like carpet or laminate, they offer superior durability, translating into less replacement over time.
Let's not forget environmental sustainability; many hardwoods are sourced responsibly, making them an eco-friendly choice, but this might also influence the price.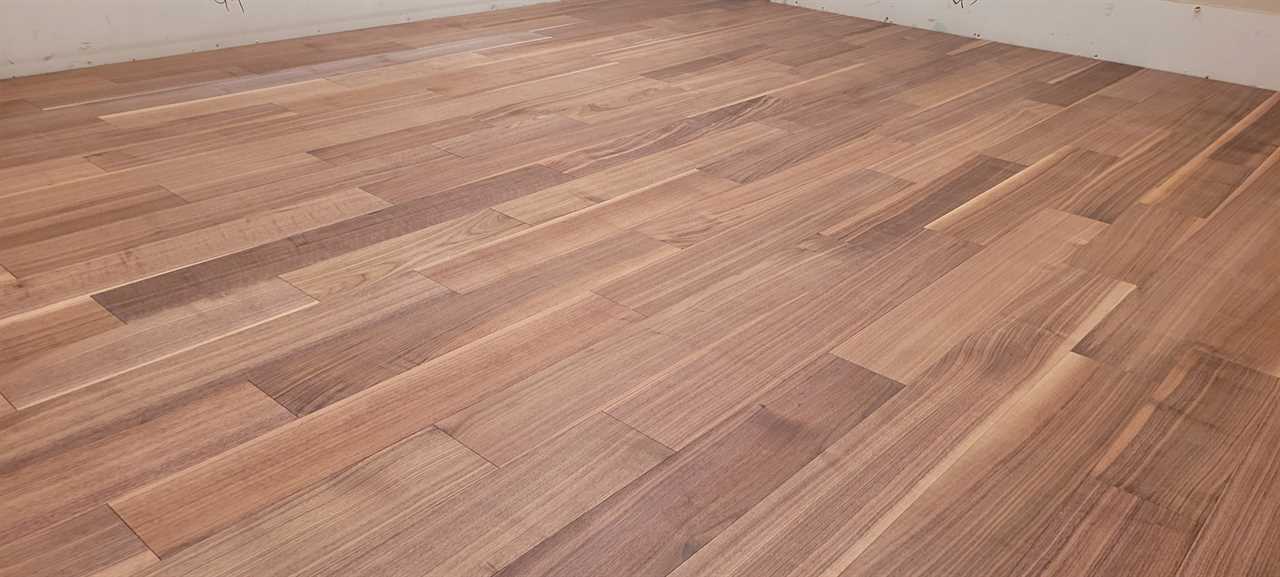 | Cost Factor | Potential Cost |
| --- | --- |
| Hardwood Flooring Material | $6 – $24 per sq ft |
| Installation Labor | $3 – $10 per sq ft |
| DIY Savings | Varies widely depending upon skill level |
| Long-Term Durability Savings | Lower replacement costs over time |
| Environmental Sustainability Considerations | May increase or decrease initial costs |
Ecological Impact of Hardwood Flooring
It's essential to consider the environmental impact of your chosen hardwood flooring. You're consciously reducing your ecological footprint by choosing a product that adheres to sustainability practices. Companies committed to these practices often source their wood from forests certified by bodies such as the Forest Stewardship Council or Programme for the Endorsement of Forest Certification. These certifications guarantee that the forests are managed sustainably and responsibly.
Hardwood flooring also contributes positively to indoor air quality. Unlike carpets which can trap allergens and dust, hardwood floors do not harbour these pollutants, creating a healthier living environment for you and your family.
Furthermore, purchasing hardwood from renewable resources is an excellent choice. Renewable means the trees used in production are replaced by new growth, ensuring future generations can access this versatile material. Ideally, choose local species where possible, as it reduces transportation emissions.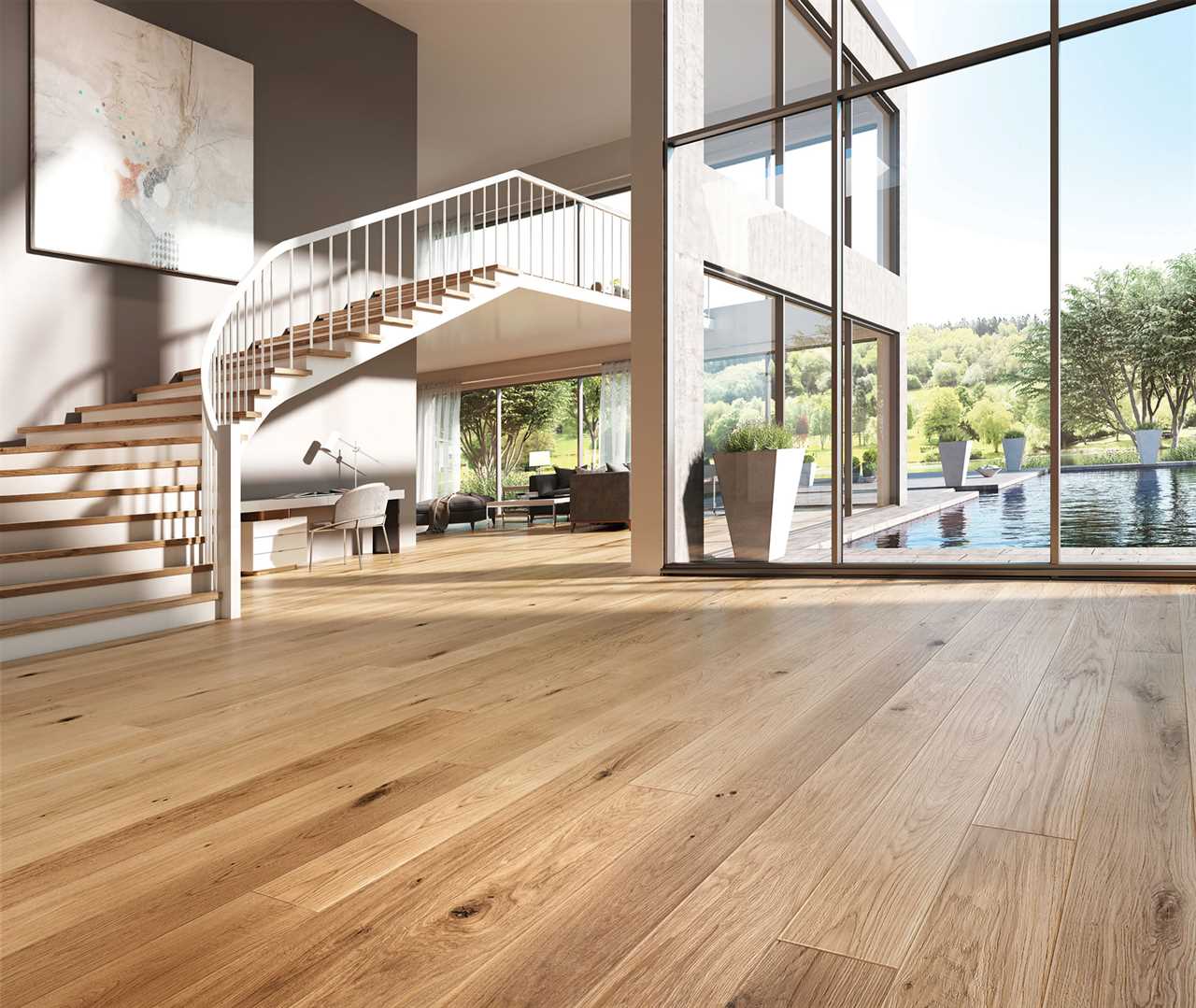 Lastly, consider energy-efficient manufacturing processes when selecting your floor. These processes use less energy during production, reducing overall carbon emissions associated with manufacturing. Some companies even use waste products from the process for other purposes like fueling their operations or producing other goods.
Choosing the Right Hardwood Flooring for Your Space
Choosing the right material for your space isn't just about matching decor but also considering factors like traffic levels, natural light exposure and room use. Staying informed about hardwood flooring trends is essential to choose both stylish and functional.
Here are some key considerations when choosing hardwood flooring:
Hardwood Flooring Trends: Various wood species, from classic oak to exotic teak, are available. Current trends lean towards wider planks with matte finishes for a rustic look. Grey and whitewashed woods are also famous.
Hardwood Flooring Finishes: The finish can drastically change the appearance of your floor. Oil-based finishes offer a warm, natural look but require more maintenance than urethane-based finishes, which provide better durability and moisture resistance.
Installation Costs: Hardwood flooring installation costs can vary based on the type of wood chosen, installation techniques used and the complexity of your space. Remember to factor in these costs when planning your budget.
Maintenance Tips: Regular sweeping or vacuuming helps prevent scratching from dirt or grit. Use mats at entrances to minimize damage from outdoor elements.
Our most recommended hardwood floors for your Vancouver home:
Having explored how to choose the right hardwood flooring for your space, let's delve into the benefits this choice brings to Vancouver homes. Hardwood flooring adds a touch of class and sophistication, elevating the aesthetic appeal of any room. Thus, one of the most prominent hardwood flooring trends is its installation in modern homes seeking to enhance their interior design.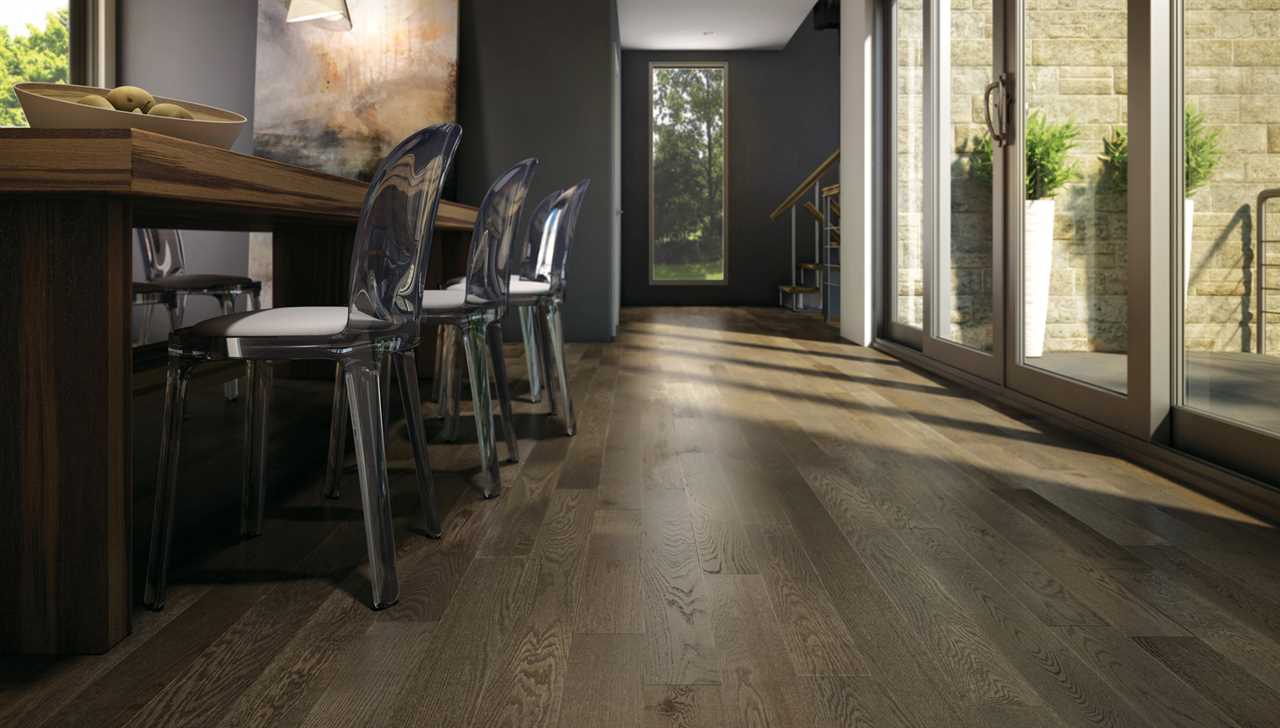 Hardwood floors are renowned for their durability and longevity. Unlike vinyl or laminate floors, which are prone to scratches, hardwood can be easily repaired if a board becomes damaged. This feature makes them an excellent investment, increasing your property value significantly.
You don't have to worry much about maintenance, as plenty of hardwood flooring maintenance hacks are available. Regularly sweeping or vacuuming helps remove dirt and debris, while occasional damp mopping keeps it clean without causing damage.
Moreover, colour options abound with hardwood floors. Whether you prefer traditional brown tones or trendy greys and whites, there's a colour option available that will perfectly match your home decor style.
Proper installation is crucial in maximizing these benefits; some handy hardwood flooring installation tips include ensuring accurate measurements before starting work and acclimating the wood to your space's temperature and humidity levels for at least 48 hours before laying it down.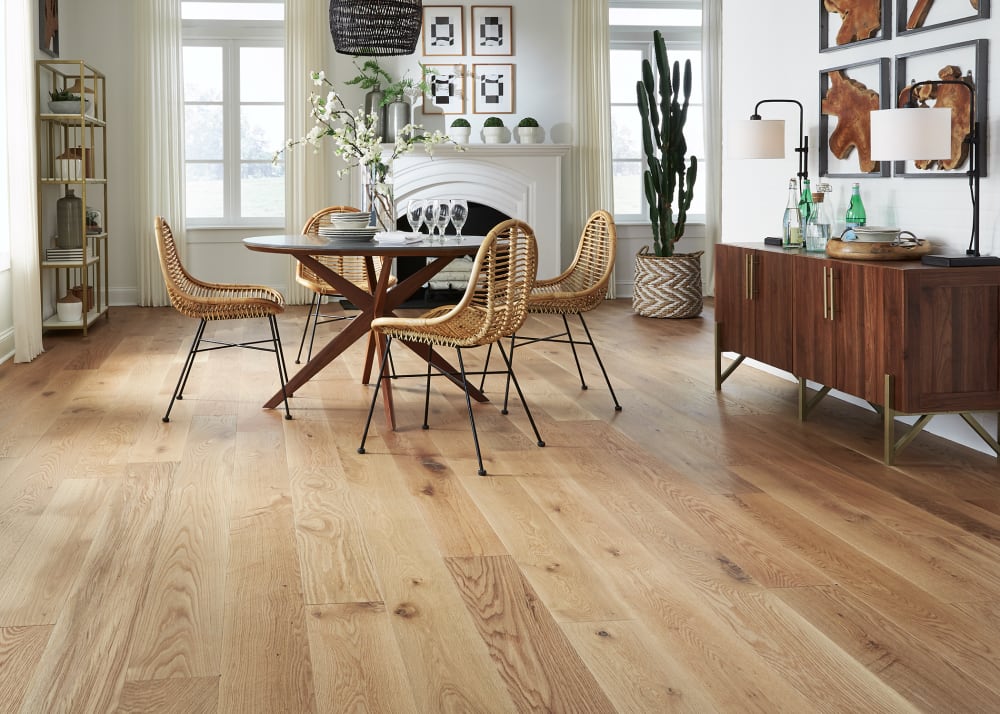 Professional Vs. DIY Hardwood Flooring Installation
You're now deciding to hire professionals or take the DIY route for your new floor project. Let's examine the pros and cons of both options, consider a cost comparison, offer some installation tips, and discuss the challenges you might encounter if you opt for DIY.
Hiring professionals brings certain benefits:
Expertise: They know how to handle different types of hardwood floors and can deal with any unexpected issues.
Time-saving: Professionals generally complete installations faster due to their experience.
Quality assurance: Most professional services provide warranties for their work.
Stress-free: You won't have to worry about purchasing tools or materials or dealing with potential problems.
However, hiring professionals also has its downsides:
Cost: Professional services often come at a higher price compared to DIY.
Scheduled appointments: You need to adjust your schedule according to theirs.
On the other hand, going down the DIY path has its advantages:
Cost-effective: If done correctly, it can save you significant money on labour costs.
Learning Experience: It provides an opportunity to learn and acquire new skills.
But beware of these potential DIY challenges:
Time-consuming: Without prior experience, it might take longer than expected.
Risky: Mistakes could lead to extra costs in repairs or rework.
Choose Canadian Home Style for your Vancouver flooring projects.
Canadian Home Style is your family-owned and operated flooring retailer with a showroom in North Vancouver, BC. We provide full-service commercial and residential flooring solutions across the Lower Mainland with an extended warranty. We are proud BC Floor Covering Association (BCFCA) and the National Wood Flooring Association (NWFA) members. In addition, we have won the Consumer's Choice Awards back-to-back in 2021, 2022, and 2023 for our commitment to business excellence. We are considered the highest-rated flooring experts in Metro Vancouver. We pride ourselves on holding the highest standards in the flooring industry. We have a strict policy of "not selling or displaying any products that we wouldn't want in our homes to uphold our high standards." Before we select a product to feature, we carefully assess product quality, off-gassing, warranties, and responsible sourcing. Book now to visit our North Vancouver flooring showroom; we can help you choose the perfect floor for your home or business.
Our mission is to help homeowners create beautiful homes that reflect their lifestyles while reducing energy consumption and conserving resources. We provide our clients with innovative products, services and education. Our vision is to become Canada's leading sustainable flooring solutions provider. Our values include integrity, respect, honesty and transparency. These principles guide us as we strive to provide outstanding customer service.
We believe that our success depends on the success of our clients and their customers. We work hard to ensure our clients get the most out of their investments. Our team consists of highly skilled professionals who are experts in their field. They have years of experience working together and know what works and what doesn't. They understand how to solve problems quickly and efficiently. We are committed to providing excellent customer service. We listen carefully to our client's concerns and suggestions. We take these into account when planning and executing projects. We always strive to exceed expectations.
Services We Offer:
Main Areas of Service in British Columbia:
Frequently Asked Questions
Are you looking for underlay to go with cork flooring?
Cork flooring products come with an embedded cork underlay. This adds extra cushioning and noise suppression.
What does EMC stand to in the flooring sector?
EMC stands for Equilibrium Moisture Content. Measuring your subfloor EMC and flooring product EMC is critical to a successful flooring installation. This is critical when looking at laminate or wood flooring. If the two EMCSs are not within 4 percent, your flooring could be either crowned or cupped.
EMC is the moisture level of wood at which it will not lose or gain moisture. Wood's EMC changes with its relative humidity. The standard EMC of wood flooring is 6-9%.
Wood will absorb moisture from the environment until it reaches EMC if its relative humidity is too low. This can cause the wood's swelling, which can then cause problems in the flooring installation.
The wood will release moisture into air if the relative humidity is too low. This can lead to EMC. This can cause the wood to shrink and cause problems with the flooring installation.
Maintaining the proper relative humidity in your home to prevent problems with your wood flooring is essential.
What is the average time it takes to install 1000 sq ft flooring?
1000 SF of flooring should take between three to seven days for installation. This would depend upon the method of installation. The fastest method would be floating installation. Installations that are glue-down, or nail-down, would take twice the time.
It can be difficult to install flooring. A professional installer will save you time and money.
Professional installers have the ability to accurately measure and cut each piece. They will also ensure that the boards fit together perfectly. A professional will ensure that you don't waste time or cut corners.
Make sure you ask about the pricing structure when hiring a professional. Some companies charge hourly, while others are charged per square foot. Prices can vary depending on how big your job is. Consider getting estimates from several contractors before you make your final decision.
What is laminate flooring exactly?
Laminate flooring is an economical and long-lasting type of synthetic flooring. Laminate looks exactly like real wood. Most laminate flooring is composed of the HDF core, which is melamine resin and fibreboard materials. The top layer has a printed texture surface that looks almost like real wood. There are many options for laminate flooring. Laminate flooring is a floating floor. It's easy-to-install and can be used on almost any subfloor. It's easy to clean and maintain.
Statistics
External Links
How To
How can you ensure your job site is ready and available for flooring installation
Before delivery, check and record the ambient job site conditions, including the temperature, relative humidity, and moisture content. You must ensure that your job site is ready for the flooring material delivery. Subfloor MC content should not exceed 6-9%. Your job site temperature should range from 17 to 25 degrees Celsius. This temperature should correspond to the temperature you are most comfortable with. The relative humidity level should be between 30-50%
Upon delivery, the conditions must be re-checked. Please remember that these conditions need to be maintained year long. This is especially true of laminate and wood flooring.
At least 40 locations for each 1000 SF must be tested, plus four additional testing for each 100 SF. Your flooring company needs to keep all these results.
Any unusual moisture readings have to be isolated and rectified. These areas should be retested until they reach the acceptable range for installation.
The subfloor must be levelled. You can either pour a self-leveling material or grind the subfloor down before installing.
If your job site does not meet the requirements for installation, please notify your flooring company.
How to remove glue residues from hardwood floors
Methyl hydrate is a good way to get rid of most glue residues. This can be found at your local hardware store. Let the Methylhydrate hydrate sit on the glue for approximately 5 minutes. To remove the glue, use a putty knives. For any residue left behind, you can clean the area with damp cloth.
A product called "Goof Off" may also be available. This product is sold at most hardware stores. Follow the directions. You might need to use it more than once to get rid all the residue.
It would be helpful to vacuum up any dust particles before applying the cleaner. You can use a vacuum to do this. After vacuuming, apply a high-quality cleaner on the floor. Repeat the process until you are satisfied with the results.
Resources: