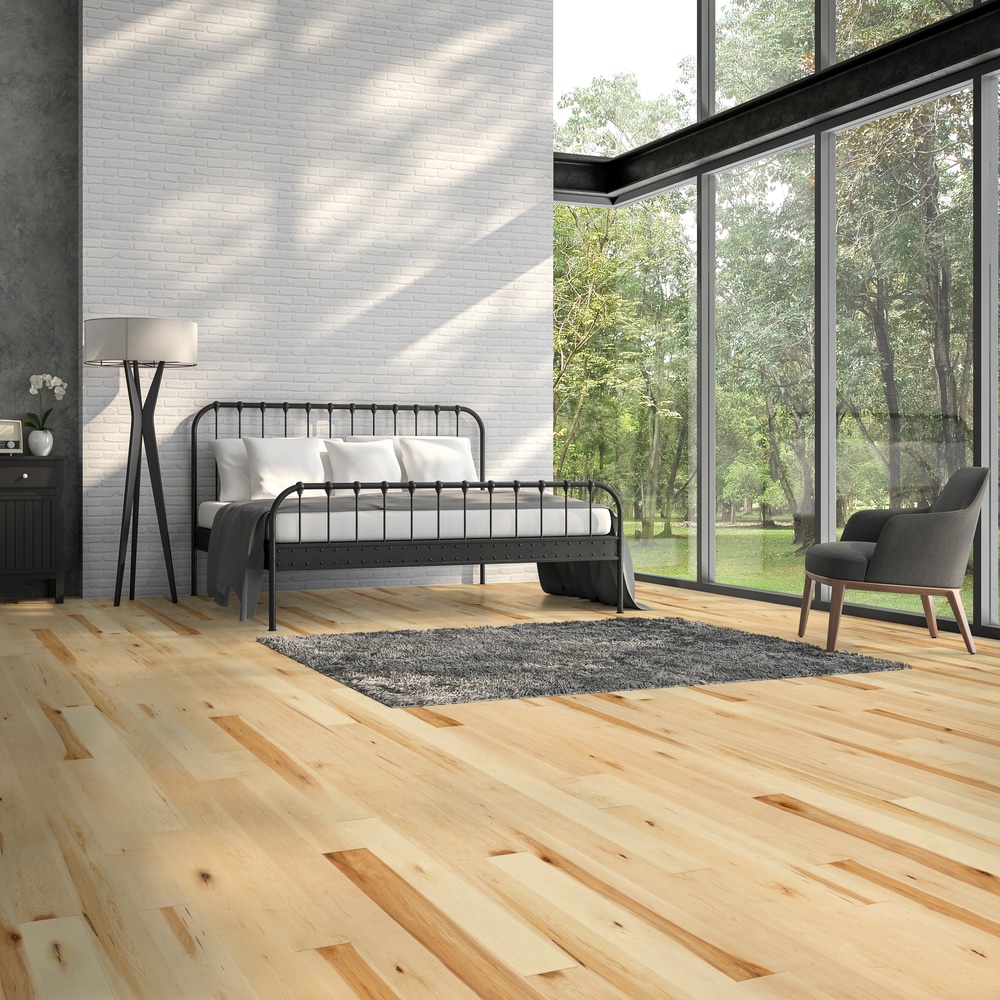 What type of wood floors should you buy for your home in Vancouver?
Wood floors are beautiful and timeless. They add character and warmth to any home. But they aren't cheap! So why should you consider them when choosing new floors for your home in Vancouver?
Well, there's nothing like real wood. The beauty of well-made wood flooring is unmatched in its pure simplicity and natural look. Vancouver homeowners who have installed hardwood floors say they love how they look and feel, and they're a great way to increase the resale value of your home. So if you're considering flooring for your next home project, consider hardwood floors first and foremost. In this article, we'll review some of the different wood floors available in Metro Vancouver so you can decide what's suitable for your home.
Key Benefits of Hardwood flooring checklist
Appearance and aesthetics play a significant role in choosing a floor type. Ultimately, it is the natural beauty of hardwood that makes it special.
A wood floor is an investment that will last a lifetime.
Hardwood floors are easy to keep clean.
They are hypoallergenic and help to improve indoor air quality.
Hardwood floors will last for decades if maintained properly.
Wood is a natural and sustainable product used for centuries for flooring purposes.
Wood flooring can also be refinished over time to change its appearance and improve its longevity.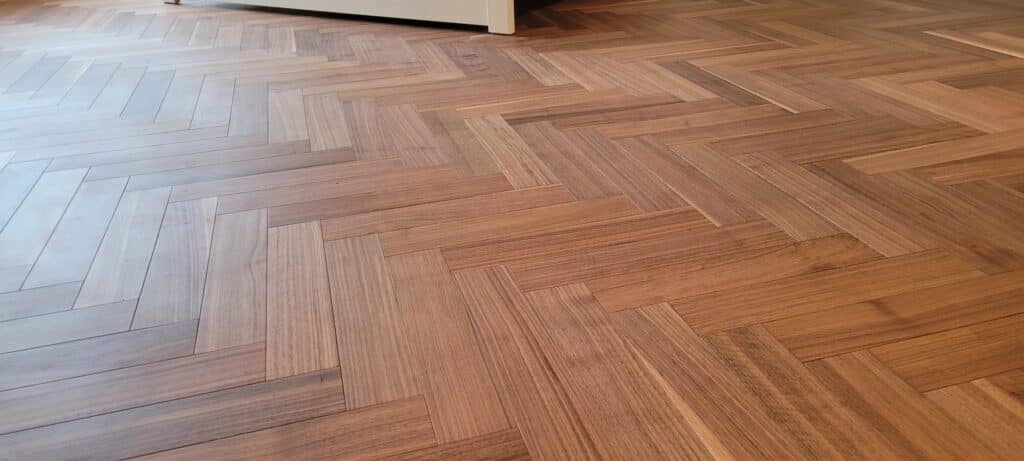 Softwood versus hardwood floors
Softwood comes from coniferous needle-bearing trees that remain green year-round around. Examples are pine and douglas fir. Hardwood comes from deciduous trees that lose their leaves in the fall and remain dormant during the winter. Examples of hardwoods are maple, oak, birch and cherry. Both types of wood have different benefits. In Metro Vancouver, we almost exclusively use hardwood species such as oak, maple, and birch for flooring purposes.
Solid hardwood flooring
Solid wood has been used for flooring for centuries. The name perfectly explains this flooring product: a single piece of wood from top to bottom. Solid wood can be sanded and refinished several times. It should only be installed on or above grade.
Usually up to 5″ width maximum
3/4″ thickness
Glue-down and nail-down installation only
Can be installed on or above grade
Typically less expensive than the engineered counterparts.
You can sand and refinish it several times (at least three times)
Solid hardwood is not better than engineered hardwood. That's a wrong perception that some homeowners may have.
In Canada, most solid hardwood floors in the market are Canadian-made.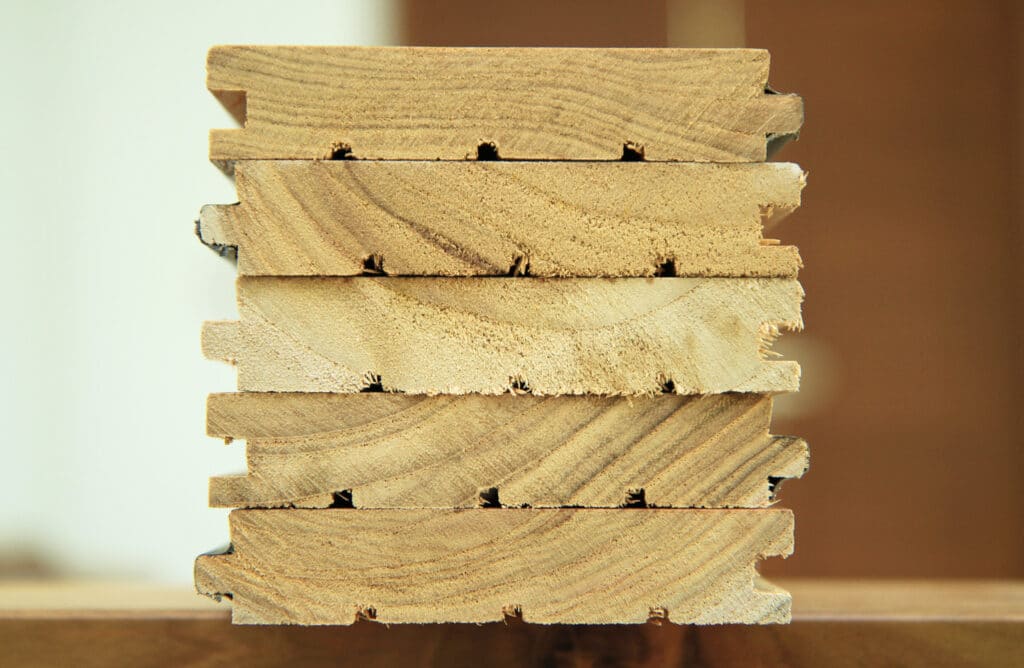 Species of wood: standard solid hardwood flooring products
Red oak
Hard Maple
White oak
Birch
Ash
Finish options available for solid hardwood flooring
Smooth
Brushed
Hand-scraped
Distressed
Available Gloss levels for solid hardwood flooring
Matte
Satin
Semi-gloss
Gloss
Standard width available in the Canadian Market for solid wood
2-1/4″ (Mercier, Lauzon, Preverco)
3-1/4″ (Mercier, Lauzon, Preverco)
5″ (Preverco only)
Solid hardwood installation method
Engineered hardwood
Engineered hardwood is a product made up of a solid wood veneer over an engineered core. The engineered core construction can be layers of wood, lumber core, or composite materials. Engineered wood is more dimensionally stable than solid wood and can accommodate the winder width needed in modern design. Engineered hardwood is a versatile material you can install in many different ways. This comes with the advantage of being able to suit your needs and application and what kind of subflooring there may be at hand!
Engineered hardwood can offer planks up to 12 inches wide.
3/8″ to 3/4″ thickness
Engineered wood can be installed via Floating, Glue-down and nail-down installation methods.
Can be installed below, on or above grade
Typically more expensive than the solid counterparts.
You can sand and refinish it as long as you have a thick wear layer (You also have to glue or staple it down – floating floors are not sandable)
Engineered wood is better than solid hardwood due to its dimensional stability.
Most of the wood flooring installed in the Lower Mainland is engineered hardwood.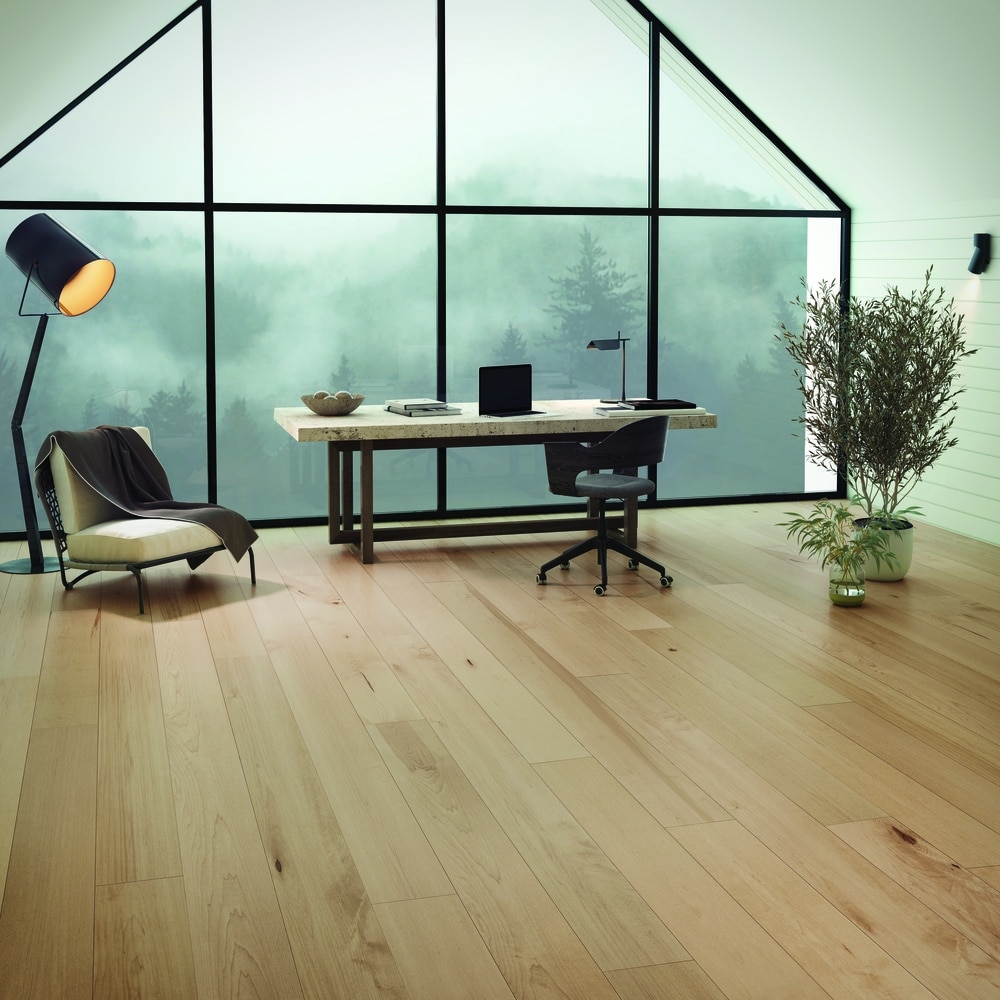 Engineered hardwood flooring species
Red oak
Hard Maple
White oak
Birch
Ash
Hickory
Walnut
Cherry
Mahogany
Finish options available for engineered hardwood flooring
Smooth
Brushed
Hand-scraped
Distressed
Available Gloss levels for engineered hardwood flooring
Matte
Satin
Semi-gloss
Gloss
Standard width available in the Canadian Market
Engineered hardwood is offered from 3″ wide to 12″ wide in our market. The commonly used width are:
4-1/2″
5″
6-1/2″
7″
7-1/2″
8-1/8″
8-1/4″
Engineered hardwood floor installation
Floating
Glue-down
Staple-down (similar to nail-down)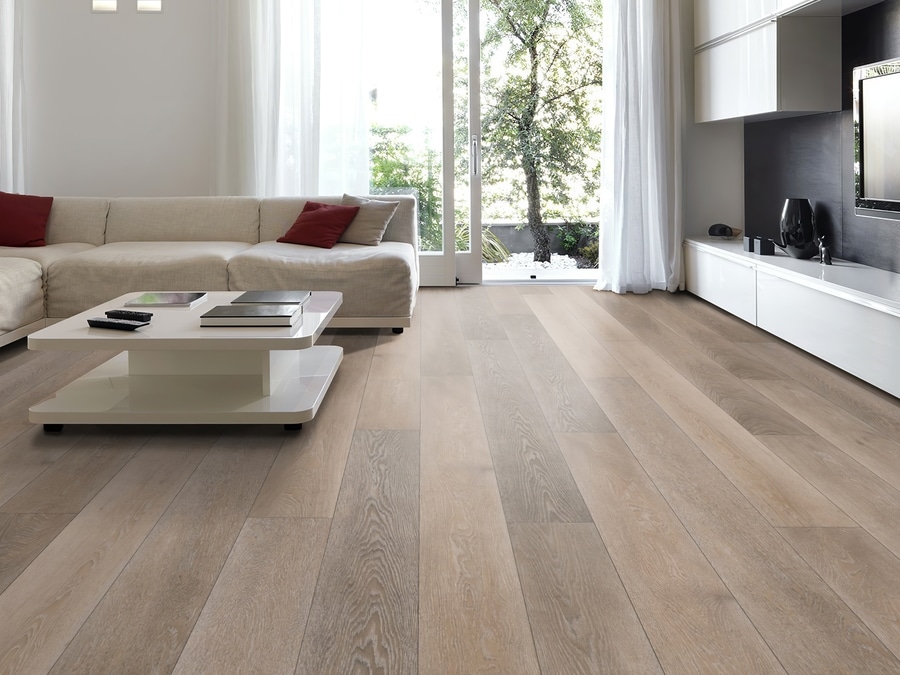 Domestic versus exotic wood
Domestic species are the species of hardwood grown in the United States or Canada. These would include oak, maple and hickory. Exotic species are the hardwoods grown in other countries such as Brazil or Africa. These include ipe, teak, Brazilian cherry, acacia, and Santos mahogany.
There is a misconception that domestic woods are of lesser quality than exotics. Exotic woods are generally harder wood than domestic wood, however. The hardness of wood is not the only factor that determines the resistance to wear and tear; the finish is more important. Remember, when buying hardwood flooring, you're most likely paying for the difference in the finish.
The Janka hardness test is the industry standard for measuring the hardness of wood. The test measures the force required to embed a 0.444-inch steel ball into the wood to half its diameter. The hardness of the wood does not necessarily mean that it is better for flooring. The hardness of the wood does not determine the stability of the wood either.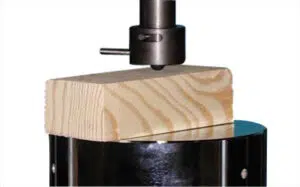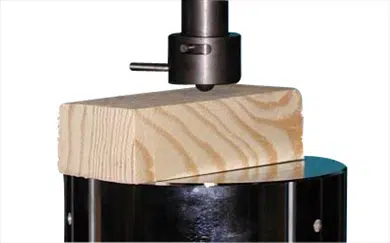 Here are some examples of popular wood species and their hardness: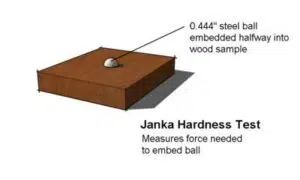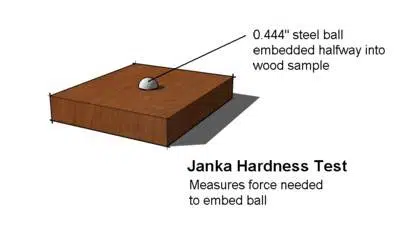 Garding of the wood
A – Cleanest wood with the least amount of knots and variations
AB – 2nd cleanest wood and minimal knots and variations
ABC – Wood with 2nd most character and variations
ABCD – Wood with the most character and variations
Of course, the cleaner the wood, the more expensive it becomes.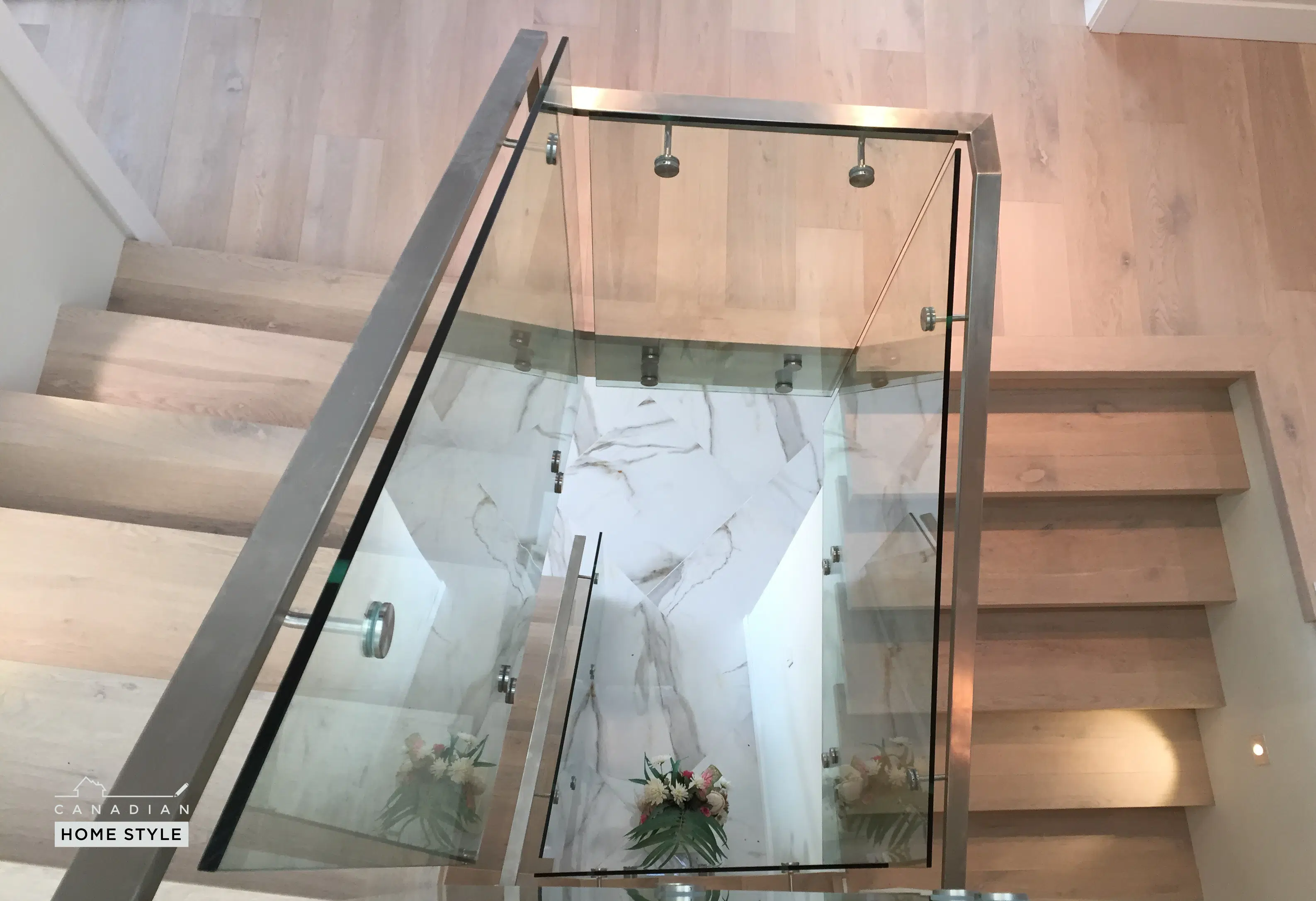 Beautiful hardwood floors with superior quality for your next flooring project.
Wood flooring is an excellent choice for your home because it comes in various widths, colours, and styles. You can also choose from domestic or exotic wood species, and there are many finish options to choose from. Engineered hardwood installation is relatively easy and can be installed below, on, or above grade. It is more expensive than solid hardwood flooring but is more durable and stable. When choosing engineered hardwood, consider the wood species' Janka hardness rating and the wear layer's thickness. Also, be sure to choose a finish appropriate for the traffic level in your home.
Hardwood floors are some of the most durable flooring types, making them perfect for homes requiring lots of foot traffic. They look fantastic, last forever, and add value to your home.
But even though they're incredibly popular, finding high-quality wood flooring can be tricky. At Canadian Home Style, we only sell products made by reputable Canadian and European manufacturers and stand behind each product we sell. We have a wide variety of European and Canadian-made hardwood flooring products for you.

Top Recommended Pre-finished Brands: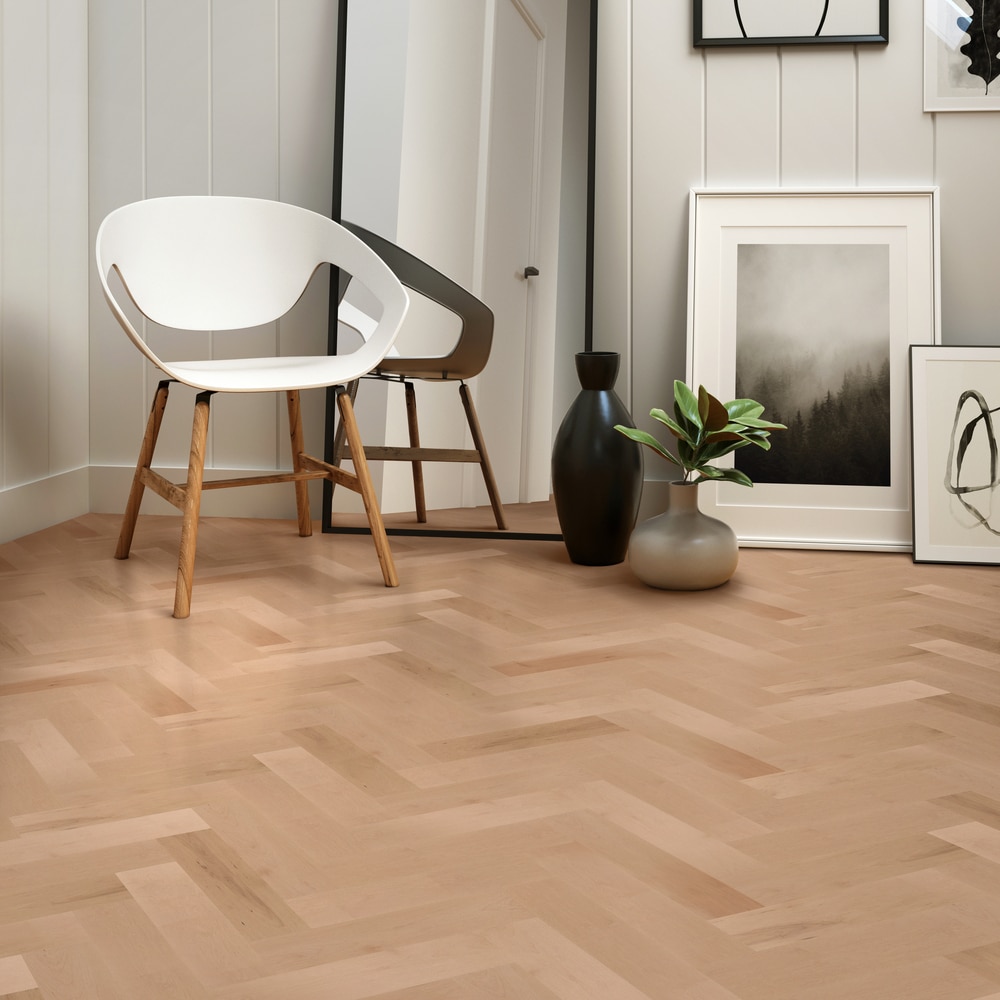 We are your local, family-owned flooring company with a flooring showroom in North Vancouver, British Columbia. We provide the highest quality hardwood flooring services throughout Metro Vancouver. Our dedication to business excellence has earned us multiple awards, including being named 2021, 2022, and now 2023 Consumers' Choice Award winner in North Vancouver.
We are committed to creating lasting relationships with our customers and giving back to the community. Our mission is to provide only eco-friendly flooring products while maintaining our commitment to quality and customer satisfaction.
As the leading experts in the hardwood flooring industry in Metro Vancouver, we provide project consultation and custom hardwood flooring installation services. We are proud members of the BC Floor Covering Association (BCFCA) and the National Wood Flooring Association (NWFA). Our staff are highly trained professionals dedicated to helping you find the right product for your needs. Contact us today for all your flooring needs. Book your showroom consultation now.
Vancouver hardwood flooring Services We Offer:
Project consultation
Product specifications for projects
Hardwood material supply
Hardwood installation services
Hardwood sanding and refinishing
Removal of old flooring
North Vancouver
West Vancouver
Burnaby
Coquitlam
Squamish
Whistler
Maple Ridge
Pitt Meadows
Port Moody
White Rock
Canadian Home Style difference
Quality product
Family-owned and operated
Award-winning service and workmanship
in-house flooring installers
Environmentally and sustainably cautious
Competitive price
Industry knowledge
Frequently Asked Questions about wood floors:
 What type of wood flooring is best?
Wide plank-engineered hardwood floors are the best type of wood flooring. They are more durable and stable than solid hardwood floors and come in various wood species. In modern design, wider boards are preferred because they create a more seamless look.
 What is the most popular wood species for flooring?
Currently, Oak is the most popular wood species for flooring. It is a timeless wood that works well with any design style.
Are wood floors better than vinyl?
Absolutely yes, wood floors are better than vinyl. Wood floors are more natural, stylish, and luxurious. They also add value to your home. Vinyl is a synthetic material that is not as durable or luxurious as wood.
How much does installing 1000 square feet of hardwood floors in Vancouver cost?
This would depend on the type of your installation, the extent of your subfloor preparation and the cost of your material, but please see our handy checklist below to get a better sense of the cost:
Wood flooring can cost you $6 and $30 per square foot. Remember you need 10% cutting waste.
Underlayment costs between $0.25 and $1.00 per square foot for floating installation.
Installation would cost between $2.50 to $15.00 SF depending on the installer's expertise and your installation's method and pattern.
Your baseboards need to be removed and re-installed, costing you between $2.00-$3.50 per linear foot.
Your existing floor needs to be removed and taken to the transfer station. For carpet and floating floors, floor removal can cost you between $0.50 to $1.50.
You may need to level your subfloor to industry standards. This cost can vary and separates a great from an average installer.
Don't forget that you may need additional trims, such as transitions or shoe bases.
Which is better, wood or tile floors?
Wood is warmer and more luxurious than tile. Tile is more durable and easy to clean, but it can be cold and hard. Wood is softer and easier to walk on, but it can be damaged by water and pets. You will need to decide which is more critical: durability or comfort.
What is the most scratch-resistant wood flooring in Canada?
Mercier intact 2500 is the highest anti-scratch hardwood flooring product in Canada. Intact 2500 is their commercial finish.
Is engineered wood better than solid wood?
Engineered wood is more dimensionally stable than solid wood and is less likely to warp or cup. Engineered wood is also more resistant to changes in temperature and humidity. So, engineered wood is better than solid wood if you live in an area with high humidity or temperature swings. In addition, engineered wood gives you more flexibility in terms of installation methods. You can choose to float, glue, or nail your engineered wood floor.
Can you mop hardwood floors?
No, you're not supposed to wet mop your hardwood floors. Water can damage hardwood floors by causing them to warp or cup. The best way to clean hardwood floors is to vacuum them and then clean them by spraying a Bona hardwood clean and a microfiber mop.
How often should you replace your flooring?
A good hardwood floor should last at least 50 years. Don't be surprised to get 100 years out of a well-maintained hardwood floor. However, eventually, all floors need to be replaced. The best time to replace your floor is when it shows signs of wear and tear.
What is the most popular wood flooring colour in Metro Vancouver?
White-washed blond oak colour has been the top seller. The neutral lighter tones of wood flooring are the most popular. However, you should choose what feels good and works with your home's style.
Read our last flooring blog here: