Vancouver Laminate Flooring
Practical & Affordable Laminate Flooring
Laminate flooring is the most anti-scratch flooring option after tile and stone. Laminate flooring is more anti-scratch than luxury vinyl and luxury vinyl is more anti-scratch than your typical Hardwood flooring. Laminate is not just a durable flooring option but it's also economical. The price of laminate usually is determined by where it was made, the scratch rating number, embossing, overall thickness, and locking mechanism. 
Anti-Scratch Rating and Locking Mechanism
The anti-scratch rating of laminate is rated by an AC number. the higher the AC number, the more resilient a laminate flooring is. Most laminates in the Canadian market have AC3 to AC4 ratings. AC5 which is the highest rating you can give to a laminate is usually considered a commercial product. However, the AC rating shouldn't be your only deciding factor. One of the most important factors is the locking system of laminate flooring. For Example, the Uniclic® locking system offered by Torlys is considered one of the best locking mechanisms in the flooring world. This locking system allows you to remove a particular plank in the middle of a floor without having to take out the nearest baseboard and back paddle. Laminates with weak locking systems are almost nightmares for flooring installers as they continue to break during installation.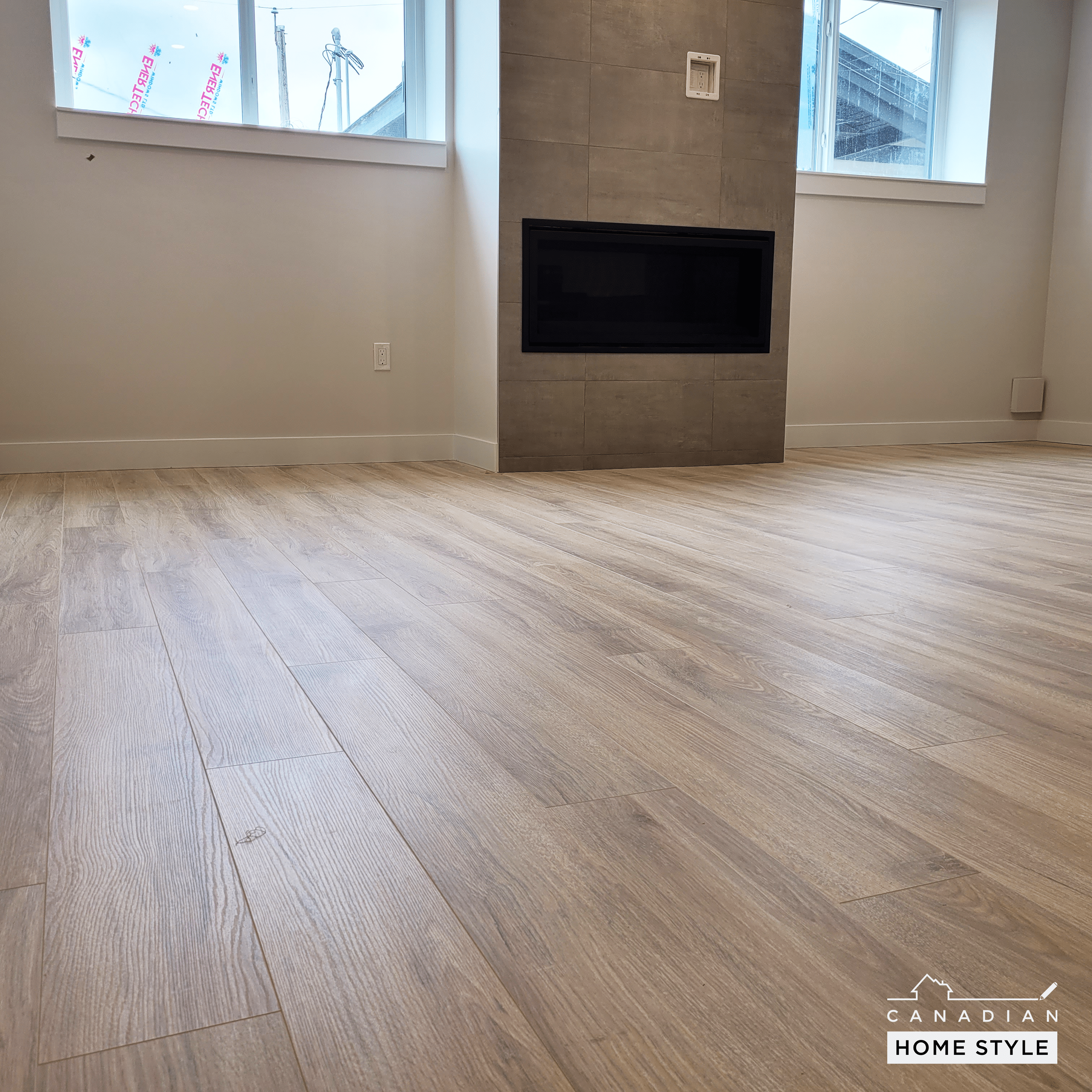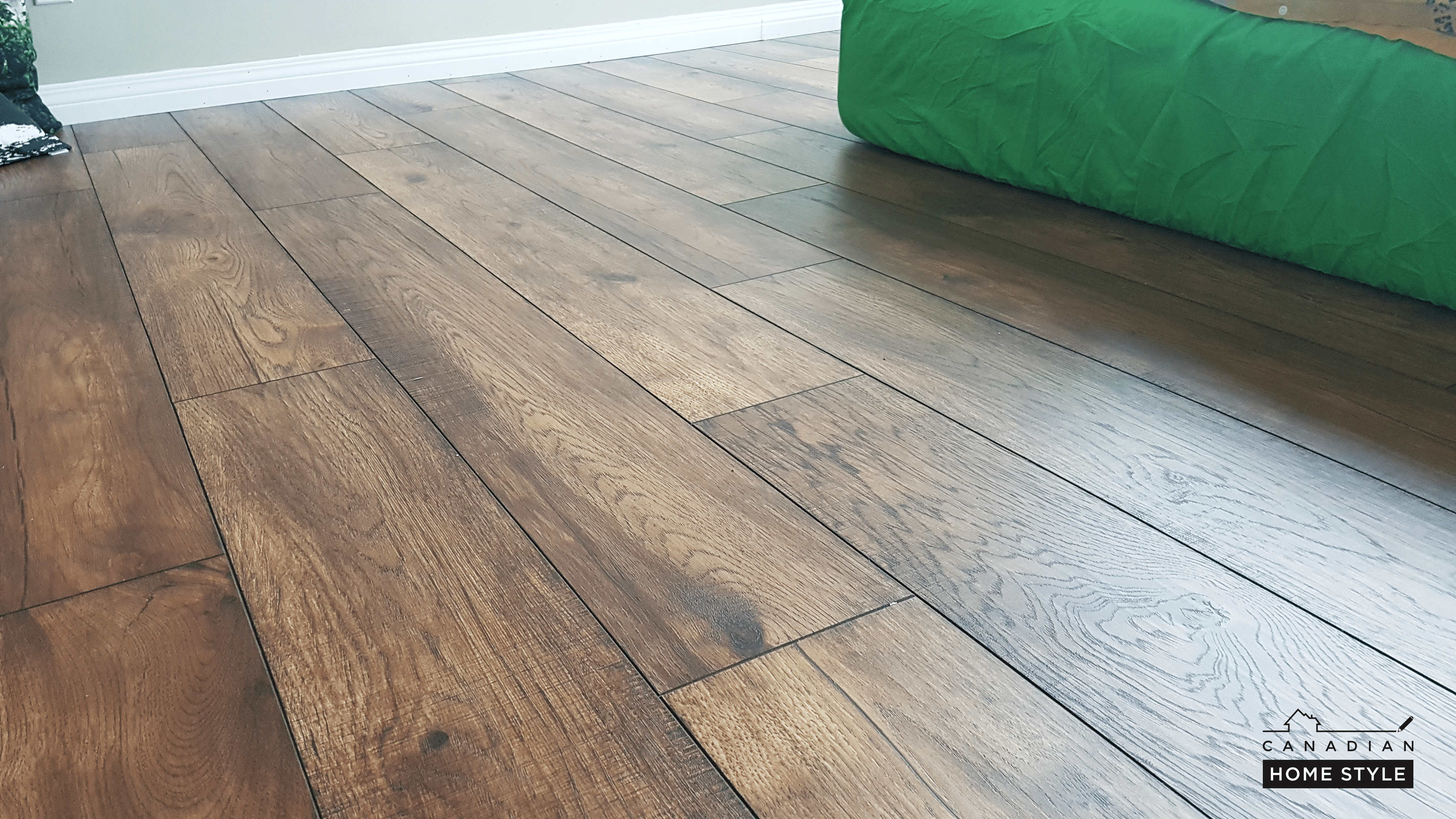 Laminate Flooring and Water
The surface of all laminates is water-proof. However, the HDF core is typically not. When water is allowed to sit on a surface of laminate flooring, gravity will eventually cause the water to get to the core. This is another reason that a superior laminate locking system is so important when it comes to laminate selection. A good locking system holds the water on top without allowing it to get to the core for a lot longer time. This can be extremely helpful when it comes to a dishwasher flood which is called "the laminate flooring killer" in the industry. In recent years, there has been a tremendous amount of improvement when it comes to the water-proofing characteristics of this flooring option. Various flooring manufacturers have come up with different techniques to improve this aspect of laminate. One of the best water-proofing technologies is the Richmond Atroguard which is a mind-boggling flooring product for all of us in the industry. Atroguard laminate's core is actually water-proof which allows you to install this product in full bathrooms or wet mop without a worry. Also, this product can be installed up to 4300 SF without a transition due to its high stability when it comes to typical expansions and contractions. The Spillshield of Mannington is another wonderful technology offered. This technology actually respells water from the four sides of the board. However, when it comes to the Spillshield series of Mannington or Nature Tek series of Torlys, the perimeter of the room has to be properly sealed so you don't have any water getting to the core.
We are committed to a healthy environment and sustainable business practices. We only support suppliers that practice these values, so you can feel good about your purchase from us! Visit our North Vancouver flooring showroom today!
Frequently Asked Questions