Canadian Home Style's Service Areas
Canadian Home Style: Your Premier Choice in Metro Vancouver
Welcome to Canadian Home Style, Metro Vancouver's distinguished name for exceptional flooring, bespoke cabinetry, and meticulous kitchen and bath design and renovations. Our kitchen and bathroom remodelling packages are custom, our solutions are lifelong, and our focus is quality. We proudly offer our dedicated services across Metro Vancouver's beautiful and diverse regions.
Our unwavering commitment to excellence sets us apart, ensuring that every project we undertake is executed with meticulous attention to detail and unparalleled craftsmanship. With a reputation built on trust and reliability, we proudly serve Metro Vancouver's diverse and breathtaking regions, delivering exceptional results that exceed expectations. Trust in us to transform your vision into reality, creating a space that reflects your unique style and personality.
Unmatched Craftsmanship from Vancouver to Whistler - Canadian Home Style's Premier Services
At Canadian Home Style, we take pride in serving diverse communities, offering expertise in high-end flooring, custom cabinetry, and comprehensive home renovations. From the bustling streets of Vancouver to the majestic mountains of Whistler, our presence is marked by quality, dedication, and style.
Vancouver: As the vibrant heart of British Columbia, Vancouver boasts an architectural blend of historic charm and modern elegance. We revel in enhancing this cityscape, delivering custom interiors that align with its dynamic spirit. Whether it's a heritage home renovation or a chic downtown apartment makeover, our solutions in Vancouver are both innovative and timeless.
North Vancouver: Surrounded by mountain ranges and coastal greenery, North Vancouver homes demand a unique blend of aesthetics. Our designs here respect the natural beauty of the surroundings, offering sustainable and eco-friendly solutions that effortlessly fuse modern comforts with nature's serenity.
West Vancouver: Offering some of the most upscale residences, West Vancouver epitomizes luxury living. We provide premium services, ensuring every living space, whether overlooking the ocean or nestled in the forests, reflects opulence, elegance, and functionality.
Squamish: Known as the "Outdoor Recreation Capital of Canada", Squamish homes are all about harmonizing with nature. Our offerings in this beautiful town cater to its adventurous spirit and tranquil retreats, ensuring rugged and refined interiors.
Whistler: World-renowned for its winter allure and mountainous splendour, Whistler homes demand a unique touch of luxury and resilience. Our services in this region capture the alpine elegance, delivering designs that resonate with the snowy peaks and cozy chalet vibes.
Beyond the Peaks and Valleys:
Burnaby: As Burnaby continues to evolve as a significant urban hub, we bring designs that cater to its diverse residential and commercial spaces, ensuring a blend of style and functionality.
Richmond: Celebrating Richmond's diverse culture, our services encapsulate the varied tastes of its residents, from intricate traditional designs to sleek contemporary interiors.
Surrey: In one of BC's fastest-growing cities, our broad range of solutions supports the expanding housing needs, providing renovations and designs that blend both innovation and tradition.
Coquitlam & Beyond: Our reach extends to other vital communities such as Coquitlam, Port Moody, and Maple Ridge, ensuring every home and business we touch resonates with style, comfort, and individuality.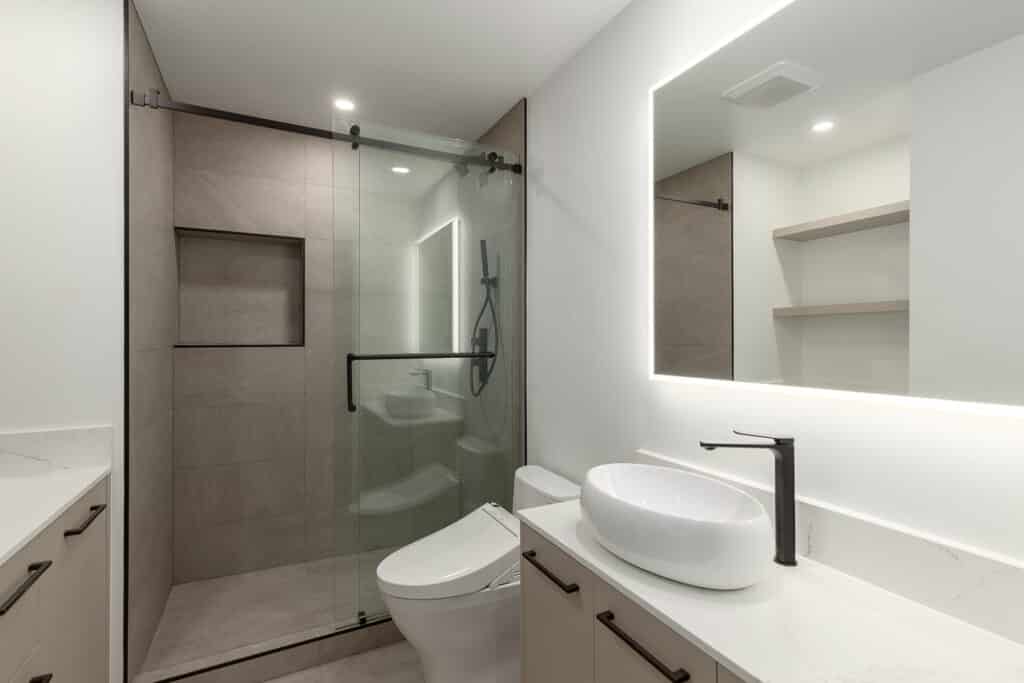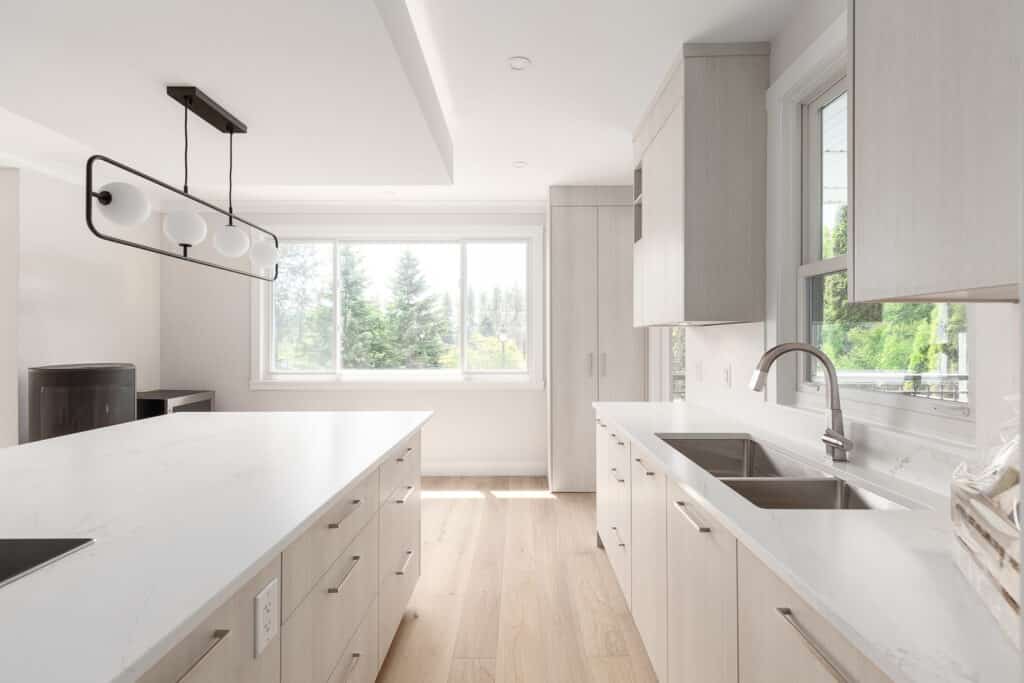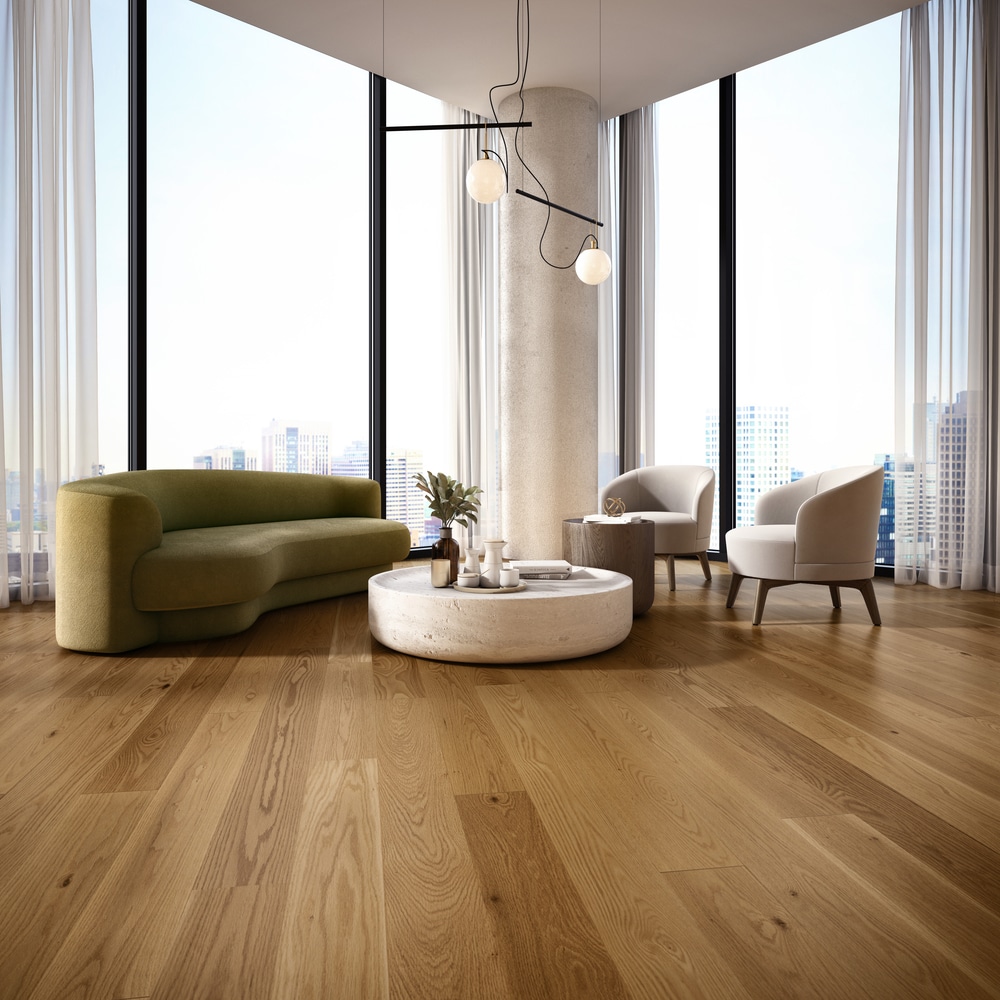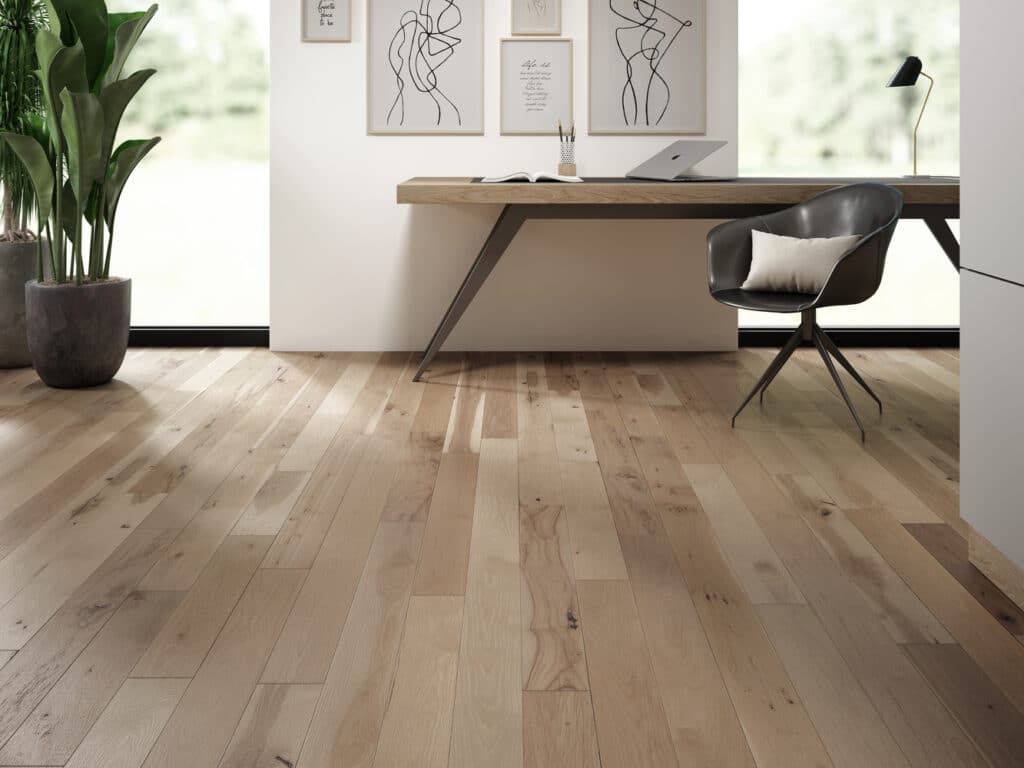 Why Choose Canadian Home Style?
Tailored Craftsmanship: At Canadian Home Style, we believe every space has a story waiting to be told. We transform your visions into meticulously crafted realities, ensuring each design is tailored to your unique style and preferences.

Quality Above All: Our unwavering commitment to quality sets us apart. We handpick premium materials and employ advanced techniques to ensure your home looks splendid and stands the test of time.

Eco-Conscious Designs: We strongly emphasize sustainability and ensure that our solutions are environmentally friendly. Our designs incorporate green practices, ensuring your space is both beautiful and responsible towards the environment.

Award-Winning Excellence: Our dedication to unmatched business standards has been consistently recognized. Winning the Consumer's Choice Award for three consecutive years is a testament to our excellence in service and craftsmanship.

Family-Owned Integrity: Being a family-owned business, we bring a personal touch to our operations. Our relationships with clients go beyond just business; we treat every project as if it's for our own home.

Diverse Expertise: Whether it's bespoke flooring solutions, customized cabinetry, or complete home renovations, our wide-ranging expertise ensures that we're your one-stop solution for all design and renovation needs.

Client-Centric Approach: We take pride in our consultative approach. Our team collaborates closely with clients, ensuring that we're aligned with your aspirations at every step of the project.

Transparent Pricing: There are no hidden costs or surprises at Canadian Home Style. We maintain our pricing transparency, providing clear quotes and ensuring value for every dollar spent.

Across Metro Vancouver & Beyond: Our expansive service areas, spanning from Vancouver to Whistler and various communities, ensure that our top-tier services are accessible to a broad clientele.

Testimonials & Reputation: Our legacy is not just in the spaces we transform but also in the hearts we touch. With a multitude of positive reviews and client testimonials, our work speaks for itself.
Metro Vancouver: A Fusion of Culture, Nature, and Urbanization
Spanning from the bustling urban center of Vancouver City to the tranquil coastal towns and lush green landscapes, Metro Vancouver is a region of British Columbia that boasts a unique blend of natural beauty and urban sophistication. Encompassing 21 municipalities, one treaty First Nation, and one electoral area, it's a patchwork of diverse communities, each with its own charm and character.
While the cosmopolitan city of Vancouver serves as a hub for arts, culture, and global businesses, the surrounding areas like Burnaby, Surrey, and Richmond offer a blend of residential tranquillity and commercial dynamism. On the other hand, the North Shore mountains and the coastal areas are a testament to the region's natural beauty and offer myriad recreational opportunities.
The Importance of Quality Products for Home Renovations in Metro Vancouver:
Diverse Climate: Given Metro Vancouver's location, it experiences a temperate maritime climate, which means wet winters and dry summers. Quality products ensure that homes are well insulated, energy-efficient, and can withstand weather fluctuations.

Real Estate Value: Vancouver's real estate is known to be among the priciest in Canada. Quality renovations can significantly increase the value of a property, ensuring a good return on investment.

Aesthetic Appeal: Metro Vancouver's cultural diversity means various architectural styles and tastes. High-quality products can cater to this diversity, offering flexibility in design and ensuring both functional and beautiful homes.

Longevity: Quality products ensure that renovations last longer. This is particularly important in a bustling region like Metro Vancouver, where the wear and tear on homes can be high due to the urban environment and active lifestyles.

Eco-consciousness: Metro Vancouver is renowned for its natural beauty. As residents, there's a responsibility to protect this environment. Quality products often align with eco-friendliness, ensuring homes have a reduced carbon footprint.

Health and Safety: Health considerations are crucial in an area as densely populated as Metro Vancouver. Quality products for home renovations ensure that materials are free from harmful toxins, improving indoor air quality and overall well-being.

Cultural Resonance: The cultural mosaic of Metro Vancouver is reflected in its homes. Quality products allow for a blend of traditional and modern designs, catering to the diverse populace of the region.
While Metro Vancouver is a testament to Canada's cultural diversity, natural beauty, and urban dynamism, the homes within it should mirror its essence. Investing in quality products for home renovations ensures a beautiful and functional space and a legacy that stands the test of time in this dynamic landscape.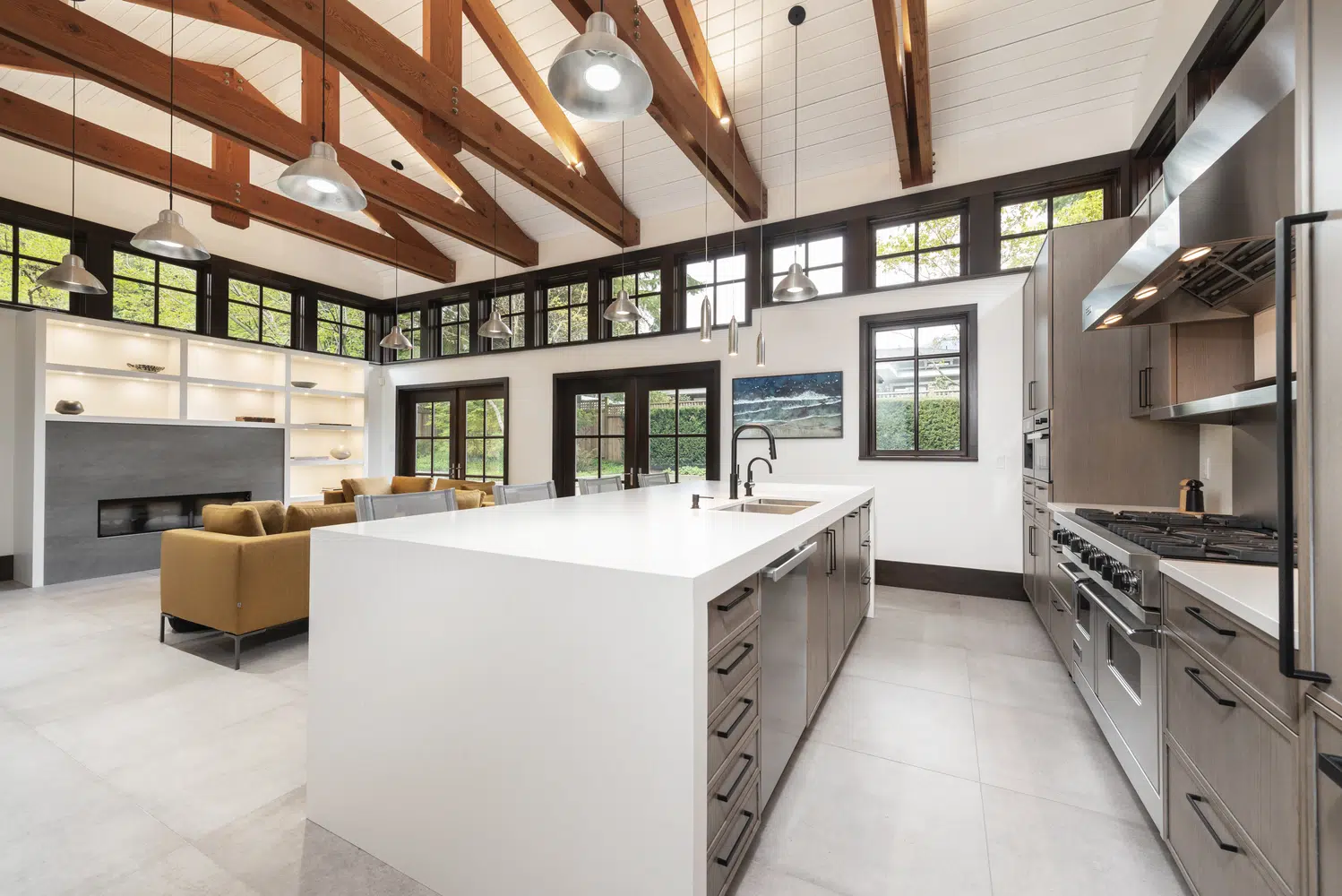 Karen Williams
Metro Vancouver's locations for Canadian Home Style.
I highly recommend Sahel and her team at Canadian Home Style. They did a wonderful job with our kitchen/pantry/laundry room renovation project, and the design advice and customer service were both first class. I am a very detail oriented person and Sahel cheerfully provided me with every piece of information I requested and worked with me to get every design detail exactly right. She also worked well with our general contractor to coordinate the installations. As with any large project, there were a couple of minor adjustments required after installation and Sahel made sure that everything was finished to our complete satisfaction. The cabinet quality is lovely and the end result is a beautiful kitchen that we will enjoy for many years to come..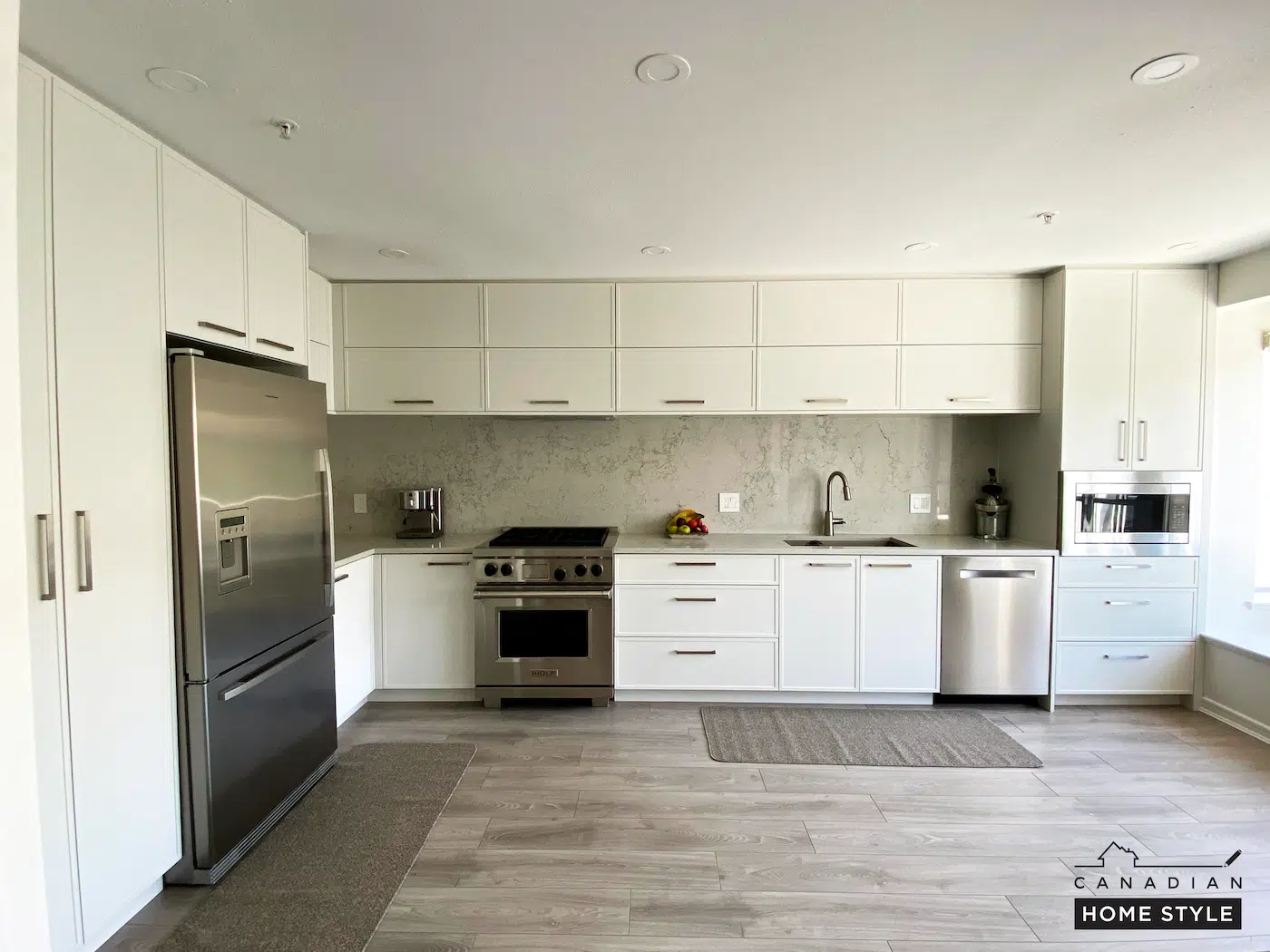 Azadeh Sh
Metro Vancouver's locations for Canadian Home Style.
I never write reviews, but since reading reviews helped us to find Canadian Home Style, we wanted to make sure we tell others about our amazing experience with them. After much research and looking at several firms we had selected Canadian Home Style to renovate the interior of our apartment; The company was well established, had a good reputation and quality of work. We were apprehensive at first given the magnitude of both cost and construction but as we were guided through each stage of the process, we knew we made the right choice. The process was transparent, and the team was communicative. We hit a few bumps in the road but overcame them with support and input from a great team. Sareh and Sahel were amazing, and we thoroughly enjoyed the entire experience with them. They were friendly, trustworthy and approachable; we were so comfortable to bring up any concerns to their attention. Sareh, our project manager, helped us match our budget with our taste and found us finishings that we loved. They have great showroom with high-quality products. Sareh had us choose couple of products so she could see what we liked, but also gave us some ideas of her own, and we are so happy we followed her advice. From my first meeting with Sahel, I could tell she totally understood my new Kitchen vision and would be able to put it all together. Due to Covid-19, we were in our apartment throughout the construction, so the work trade manner and organization were even more important; Canadian Home Style employed great trades; they were all personable, very professional, organized, courteous, and clean. We felt that the flooring and kitchen cabinets installers they used were particularly good. I am not an easy person at all, both my husband and I are very fussy and have very meticulous attention to details, and now we both love how our apartment turned out, the results are outstanding. We keep pinching ourselves on how beautiful it all is! I highly recommend this 5-star company. They deserved the 2021 Consumer choice award. You won't go wrong with them. Thank You Canadian Home Style Team!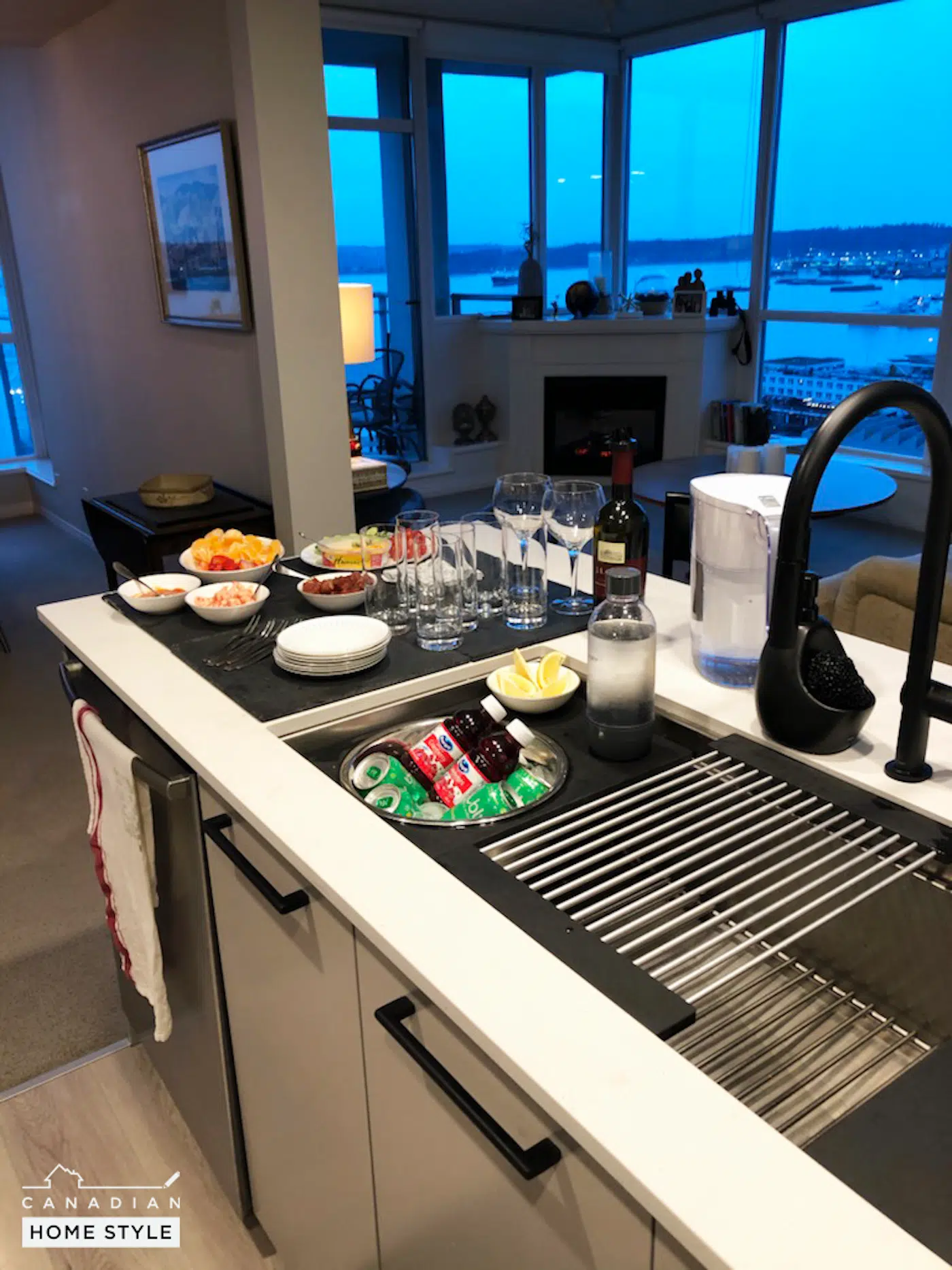 Cathy McLean
Metro Vancouver's locations for Canadian Home Style.
I feel that five stars is just not enough for Canadian Home Style. I discovered this north shore gem one day last fall while I was out looking for some ideas to renovate my kitchen. Sahel and Soheil are the glue that keep this company running so smoothly. With their professional guidance and casual personalities it was so easy for me to pick the flooring, cabinets, countertop and my new galley sink. Love my galley sink! The workers they employ are diligent and hard working. They were punctual and tidy. Hamid was a joy because he could tackle any task that came up with knowledge, efficiency and ease. My next job will be the master bath and Canadian Home Style will be my first stop. Thank you Soheil and Sahel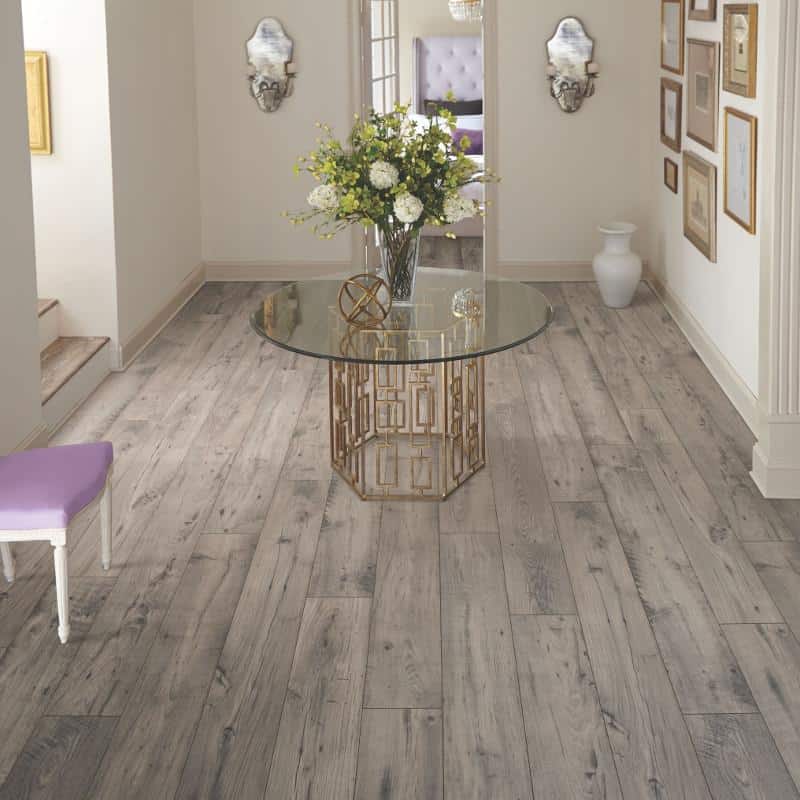 sally p
I can't say enough good things about my experience with these folks. Soheil patiently educated me about the pros and cons of different flooring products. He is professional and knowledgeable and a pleasure to work with. Adam the top-notch installer was meticulous and didn't let up until the project was finished. I enthusiastically recommend Canadian Home Style.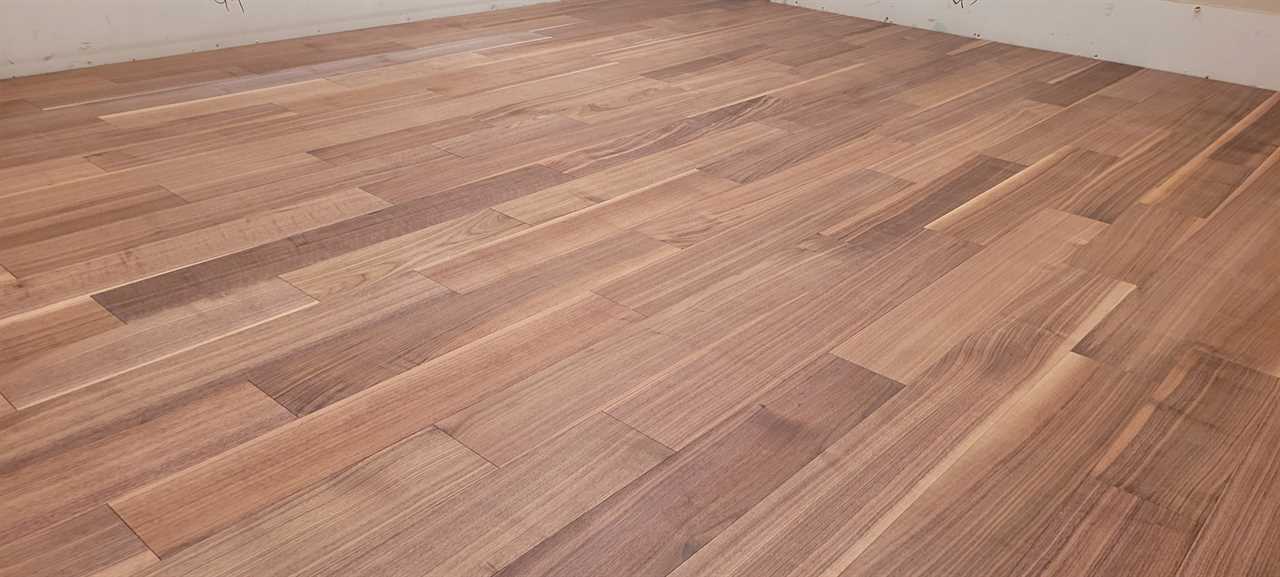 Adrian LaSalle-Lowe
I've bought flooring from Soheil (a brother and sister family run business) for my last two houses. The first time was for high-end vinyl, the second time was for higher grade white oak wood flooring. The product each time was excellent quality, product availability was as described, and most importantly .... Soheil's knowledge and advice regarding different products was superior to any other company I visited. He was a pleasure to do business with, hence me taking time to write this review!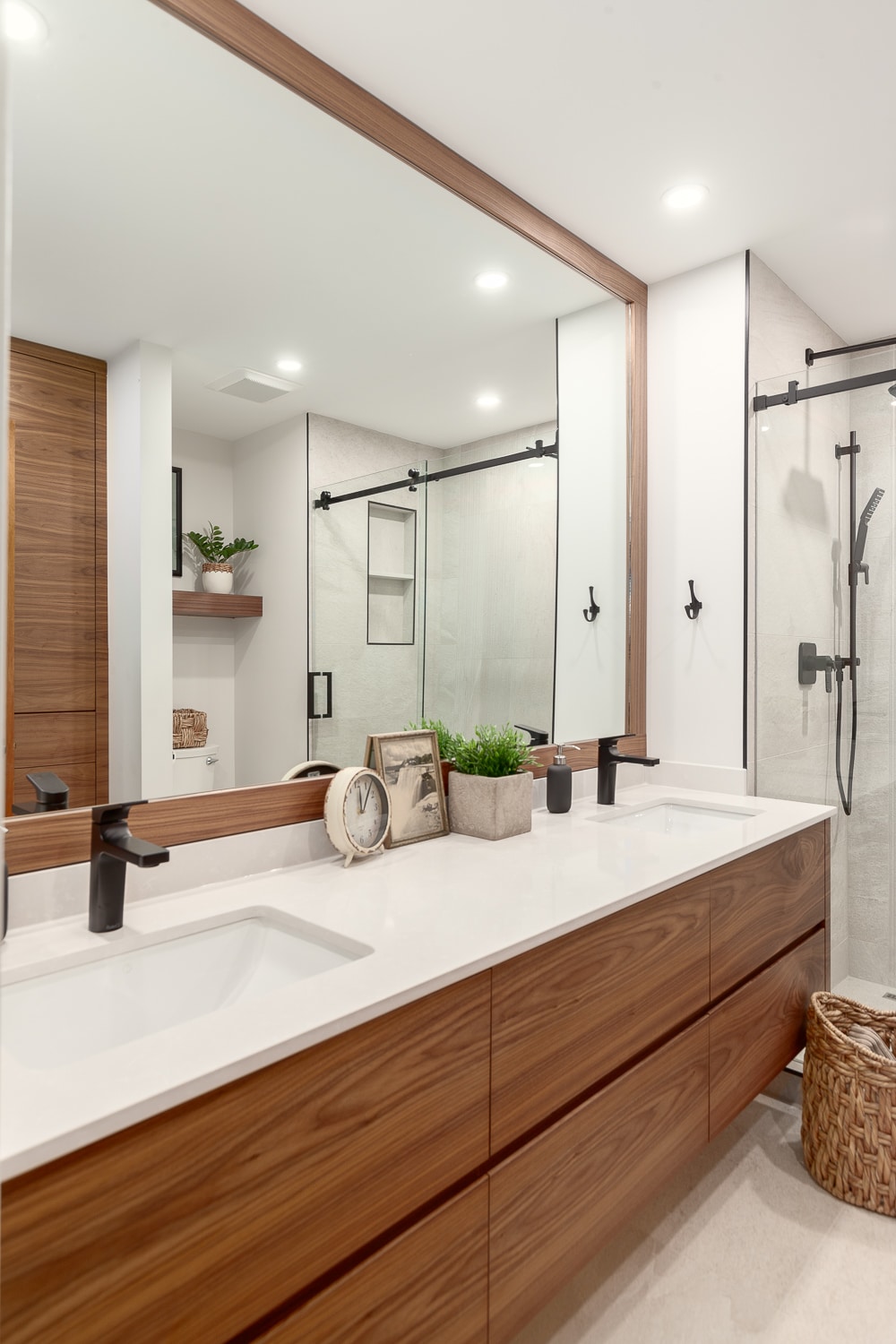 Nancy Draper
Soheil and his wonderful crew did a kitchen refresh for us - new quartz countertops, backsplash, lighting, installation of new appliances, which required some reconfiguration of the spaces for them. The work is beautiful, and everyone involved was a skilled tradesman, and friendly and on time every time. The communication between everyone on the team, and with us was outstanding - each trade knew when the other had been there, or would be there, and were completely up-to-date on what each had done or would be doing. Soheil has a strong team of talented and friendly people. When it was time to gut (to the studs) our master bathroom, we only considered Canadian Homestyle to do the work. This time Sareh led the project, and our experience was exactly the same - strong and frequent communication, skilled and friendly trades, always on time, and Sareh really listened to us, and made us feel that our wants and opinions were valued, while adding her own expertise to help us make the best choices of materials and changes. We can't say enough about working with Canadian Homestyle. A+++++++ !!!!!!!
Frequently Asked Questions