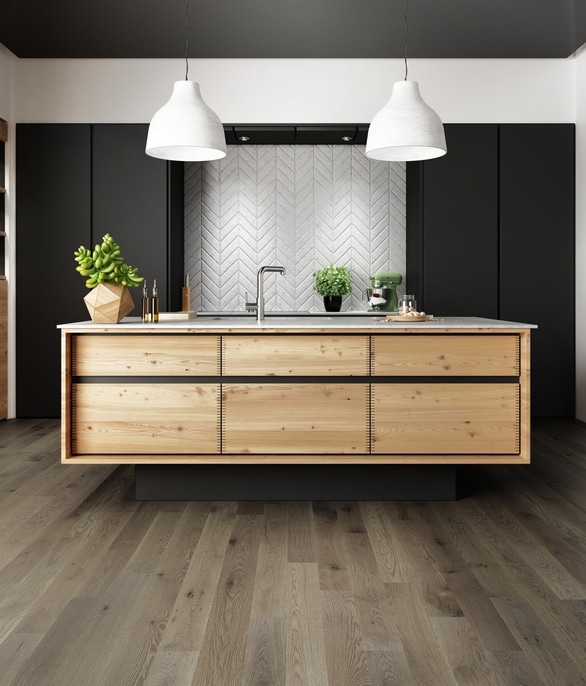 When shopping for new flooring, it is essential to work with stores that know the products they're selling and properly pair you with the best-suited floor for your application, budget, appearance, and, most importantly, the maintenance requirements. Prefinished engineered hardwood flooring is suitable for those areas where solid flooring is not appropriate.
Understanding Pre-finished Wood Floor Finishes – cutting through the marketing terms.
There are so many terms for finishes on the market. Manufacturers are trying to set their products apart, which can be confusing. Therefore, we decided to dedicate a blog post to wood flooring finishes.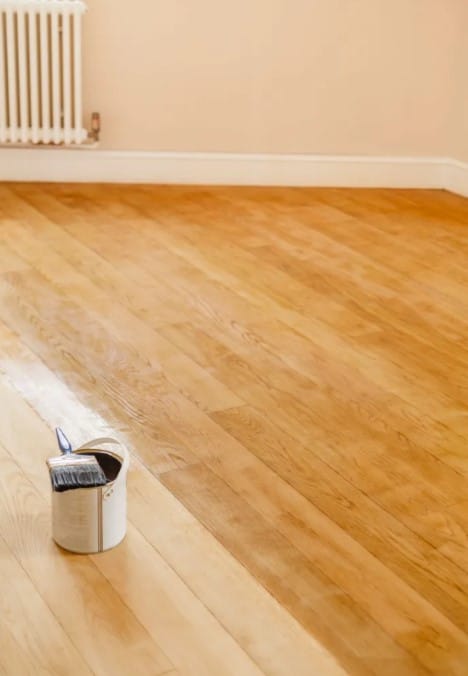 There are two basic types of hardwood flooring finishes:
–  Film Build finishes: These are also known as Urethane or polyurethane finishes that provide a protective layer between your feet and the wood.
–  Oil or Wax finishes are finishes that permeate into the wood, fortifying each fibre, which means you're walking directly on the wood.
Which finish is better for you? 
Well, that depends on how you want to live on the floor.
Before you hire a flooring company, you should know about the pros and cons of basic finish types.
Film build – also known as Urethane/polyurethane or UV Cured Lacquer/Oil.
Pros:
These finishes require no maintenance. You don't need to do anything except regular vacuuming to remove debris and dirt. Spot clean-up spills and if you want to "clean" at most monthly according to the manufacturer's maintenance instructions.
 Sellable Pros:
These are easy to maintain, stain and scratch/damage resistant, and non-yellowing/nontoxic. You live on the finish. The finish protects the wood from moisture and daily life damage.
Cons:
When a film build finish is damaged, you will need to hire a professional to sand off the finish, prep and re-stain. Site finishes are never as durable as a factory finish. Not all prefinished floors can be site finished; if this is important to you, tell your flooring salesperson when selecting your next hardwood flooring.
Oil/Wax
Pros:
Minor scratches or worn areas can be replenished by recoating the oil/wax. Required maintenance products are supplied with every order – no guessing on what is required.
Sellable Pros:
Repair minor wear and tear by recoating the floor.
Cons:
These floors require regular maintenance, often immediately after hardwood floor installation. You will need to move all furniture and persons from your home while you do the hardwood installation and recoating these floors.
Maintenance Products
Your oil/wax floor will come with the required maintenance and cleaning products. If they don't, these will be easily accessible through the flooring store you purchase from. Always and only use the manufacturer's recommended oil/wax finish cleaner and refreshers.
Your film build/urethane or cured floor has many off-the-shelf options. Look for cleaners that are specifically for urethane wood floors. Many manufacturers supply their cleaners. However, these are not typically required for your warranty on a film build or urethane floor.
NEVER use a refresher, scratch repair, sealant, or polish renew product on a film build/urethane/cured oil finished floor. The market is flooded with these products; however, they are temporary fixes that often cause more harm than good. Many of these products are acrylic based, wear quickly, and are next to impossible to remove or maintain.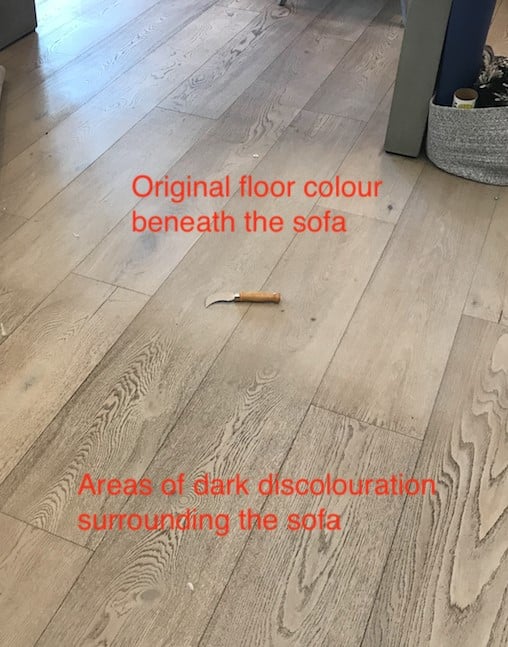 Common Improper Maintenance Issues
Using the wrong maintenance product:
As seen in this photo, using an improper cleaning product on a permeable oil floor will leave a dark greasy mess/colour change. Removing and repairing the buildup with the proper products will be challenging.
Tip: ALWAYS KNOW YOUR FINISH TYPE AND THE MAINTENANCE/CLEANING PROCESS. A GOOD FLOORING RETAILER WILL REVIEW THIS WITH YOU DURING THE SELECTION PROCESS.
Cleaning with water/excess cleaner on a wired-brushed surface that is not a water-resistant finish:
As seen in both photos, moisture has penetrated under the finish through the wire-brushing, and the finish is lifting. High-quality finishes on the market have higher adhesion to wire-brushing than seen here. These types of flooring are made from natural wood. Your flooring retailer will educate you on which products have the best finishes and which products to keep far away from all sources of moisture.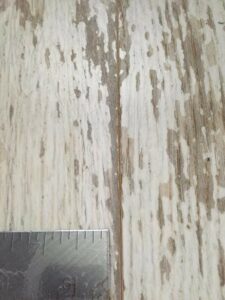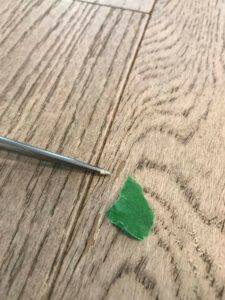 Common Floor Finish Terms
Before you decide on a product for your flooring project, take flooring samples from a flooring company and determine which type of flooring is best suited for your floor. Here are some standard terms for floor finish:
Abrasion resistance refers to the wear resistance of the floor and is closely related to the service life of the flooring.
 Antimicrobial flooring technology is designed to protect your hardwood floors. Advantages of antimicrobial wood flooring include: Inhibiting the growth of stain and odour-causing bacteria, allowing your hardwood floors to stay cleaner and look new for a long time.
Ceramic Bead infused floor finishes commonly refer to adding Ceramic Alumina (aluminum oxide) or Ceramic Silica (silicon oxide) to create a more robust and wear-resistant finish. These finishes will also score higher on the Taber test.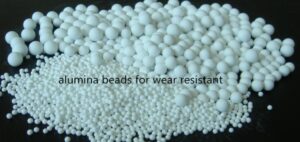 The GREENGUARD Certification program offers manufacturers a standard for creating low chemical emissions or "off-gassing" in our brands' products before our furniture enters your homes or businesses.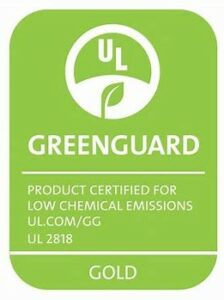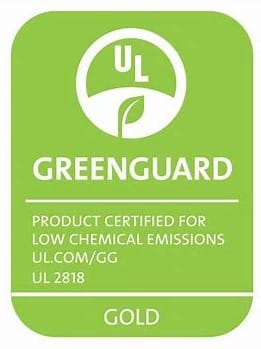 GREENGUARD Gold Certified standard goes beyond the regular certification to include criteria for even more chemicals. It requires lower total VOC emissions levels to ensure that products are acceptable for use in environments like schools, nurseries, and healthcare facilities.
Nanotechnology in floor finishes refers to nano-particles in UV-cured urethane floor finishes. Nanotechnology in urethane finishes can include the addition of metal or ceramic oxide such as silica in nano form.
Oil-based Polyurethane floor finishes consisting of natural oil, synthetic resins, and plasticizing solvent, and oil-based polyurethane floor finishes are incredibly durable. This finish also darkens over time, giving your high-quality hardwood flooring a warmer tone.
Oiled floors These are floors made by the process of applying oil to treat and colour the wood floor without leaving a film built. Oil-finished wood flooring options are designed to protect, stain, and add natural shine. Wood oil finishes give wood a beautiful, breathable surface.
Polyurethane finish is a liquid resin that coats wood flooring and other wood surfaces, such as cabinets and furniture. As a synthetic floor finish, polyurethane is made from raw materials derived from crude oil and, in some cases, plant-based oils. Polyurethane floor finish comes in either water-based or oil-based versions. The Novabelle Classic Engineered Hardwood Series flooring is an engineered wood product consisting of 8 coats of polyurethane and an Anti-Scratch top coat.
Taber test involves mounting a portion of a finished board onto a turntable fitted with sheets of abrasive paper. The degree of resistance is evaluated based on the number of rotations it takes to wear down the finish entirely. The higher the number of cycles, the more resistant the finish.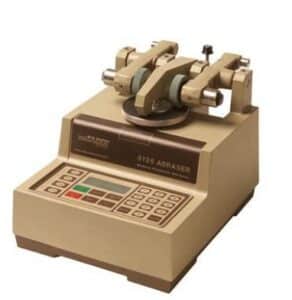 UV-cured Urethane is the most common type of finish for factory-finished ('prefinished') wood flooring. The finish is applied to the wood at the factory and then hardened via a chemical reaction triggered by ultraviolet (UV) light.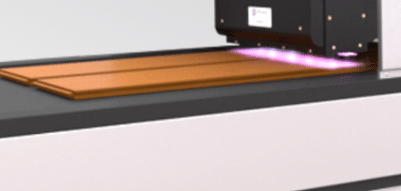 Water-based Polyurethane finishes consist of the same essential elements that make up oil-based polyurethane finishes. This finish will always retain its transparency and has a thinner consistency compared to oil-based poly, and are due not darken or yellow over time as much as an oil-based. 
Waxing is a floor finishing technique in which clear or coloured wax, made of a blend of solvents and synthetic and/or natural waxes like beeswax or carnauba, is applied to a hardwood floor in a thin layer and then buffed to a shine.
Water-resistant flooring either has a fixed barrier that helps prevent moisture from gaining access into the core for some time or, in the case of wood flooring. The finish prevents damage to the wood when in the presence of excess moisture. Water resistance is a good feature however will not prevent damage from flooding or excess moisture.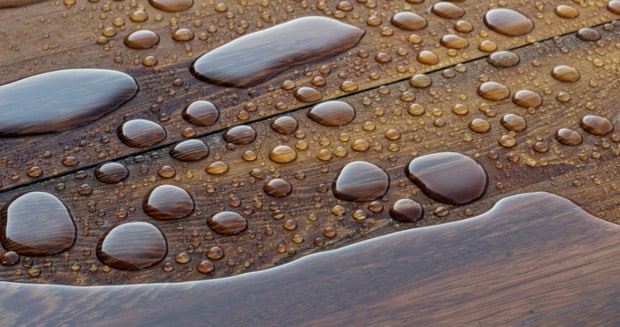 Canadian Home Style is your award-winning flooring and custom cabinetry dealer in the Lower Mainland. Our showroom is located in North Vancouver, BC, and we take pride in providing the highest standards in Metro Vancouver. We are active members of NWFA, the National Wood Flooring Association, and BCFCA, BC Floor Covering Association. We have been in the wood flooring business for many years. Our highly professional flooring experts and estimators will provide you with the best possible service and advice.
We offer a wide variety of wood flooring products and services, including:
Engineered Wood Flooring
Solid Wood Flooring
Prefinished Wood Flooring
Unfinished Wood Flooring
Custom Wood Flooring
Main Areas of Service in British Columbia:
North Vancouver
West Vancouver
Burnaby
Coquitlam
Squamish
Whistler