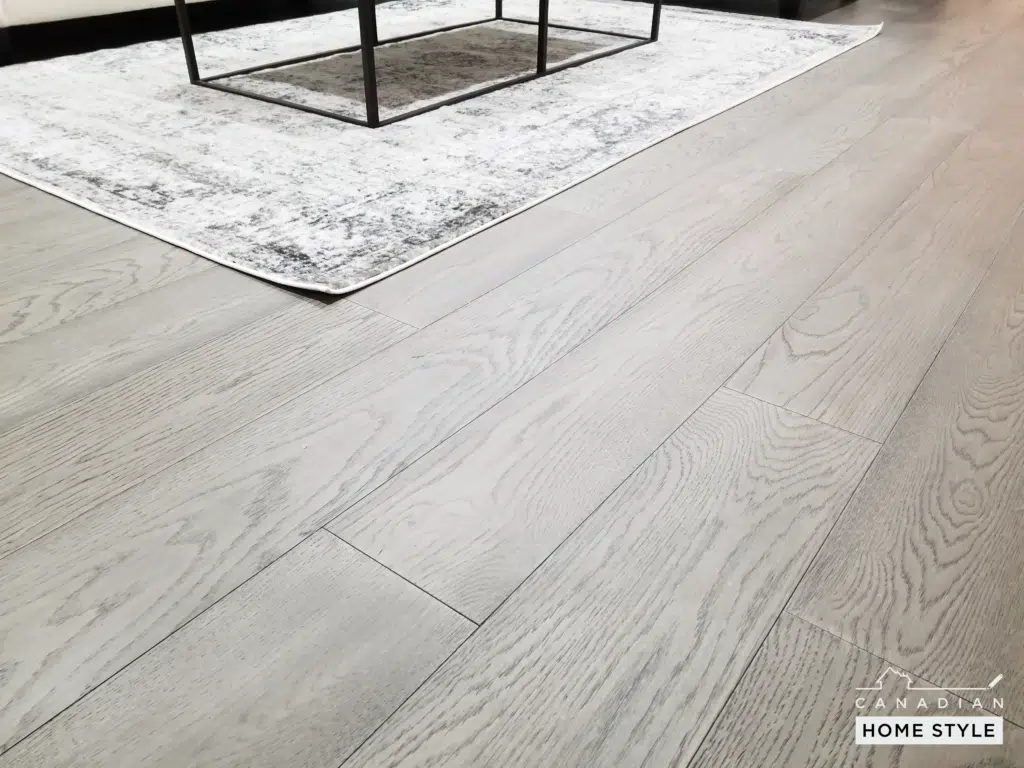 Oak Hardwood flooring
Oak is one of the most popular wood species in today's market for flooring purposes. There are many reasons for this, including its beauty, durability, and easy maintenance. White and red oak hardwood flooring is great for radiant heating systems suiting modern-built homes. The natural character is also ideal for a rustic or country look, and it can be stained to coordinate with any décor.
Oak hardwood floors colours
One of the most beautiful things about oak is its deep, warm colour. With Oak, lighter shades of the wood complement its dark-hued graining. Darker shades can create an unbalanced colour scheme, so light-coloured floors are the best choice for darker rooms. If you're unsure which colour to choose, consider reading up on the pros and cons of both types of wood to make an informed decision.
You can also experiment with different shades of your walls. Dark oak floors look great with greige walls. If you'd like a lighter or darker tone, you can opt for a lighter colour. Grey is another colour you can try. It is a neutral colour that goes well with other colours. You can also choose a wall colour that complements the colour of your floors. You can also use a combination of two hues to achieve a unique look for your home.
White-washed white has been popular in recent years. White-washed wide planks are famous for making any room feel more spacious.
Different types of Oak
Red and White Oak are two types of oak. Red Oak has a darker, pinkish colour, while White Oak has a lighter, more uniform colour. However, both are durable and look very similar. If you're looking for a specific colour, you may want to look for the same colour in both Red and White Oak. Remember that White Oak and Red Oak are similar in durability, and you can find both in brushed versions.
Red and white oak are the most common types of oak hardwood flooring. In Canada, white oak is more expensive than red oak since white oak comes from European sources. White oak will take longer to mature.
Oak Durability
If you're considering installing oak hardwood flooring in your home, you may be wondering if you should choose the red or the white varieties. While both are considered durable, red and white, oak differences are significant. White oak, for example, is harder and has a higher Janka hardness rating than red oak.
Oak is one of the strongest hardwoods available and is extremely resilient. In addition to being durable, oak hardwood flooring is very beautiful, offering a variety of design possibilities, thanks to its rich tones and distinctive wood grains.
Among the most popular hardwoods, oak is highly durable and is available in solid and engineered forms. Choosing the right oak species depends on your lifestyle and budget. The price also depends on the brand, the type of finish, the board width, and how it's installed. Choosing the right type of oak wood is essential for both aesthetic appeal and durability, so consider all of these factors when making your final decision. You'll be glad you did!
Oak wood flooring Cost
With all the price increases in the past couple of years. Solid hardwood flooring can cost anywhere between $8 to $12 SF. Solid wood comes usually as wide as five inches. Engineered hardwood flooring can be as twelve inches wide. This is the cost of wood flooring only. On top of the material, you have a freight, delivery, and installation.
The cost to install hardwood varies depending on the flooring you're replacing. Before installing a hardwood floor, you must remove any existing flooring. The cost of removing old flooring also depends on the previous installation type. For example, floating hardwood is much easier to remove than glue-down hardwood. In addition to the materials you'll need to remove, there are many different options for installing a hardwood floor. Floating would be your fastest and most economical way of installation.
It's worth mentioning that there might levelling involved. Depending on your subfloor, you might have to pour self-levelling concrete to level uneven floors. This cost can vary but will increase the cost of installing the new floors. In addition, replacing a subfloor can add several thousand dollars to your overall budget.
Oak hardwood flooring normally includes a minimum 25-year limited warranty for residential installations. Install oak flooring will include the floor's preparation, installation, and cleanup. This is a relatively high-cost option, but it can make a huge difference in your home.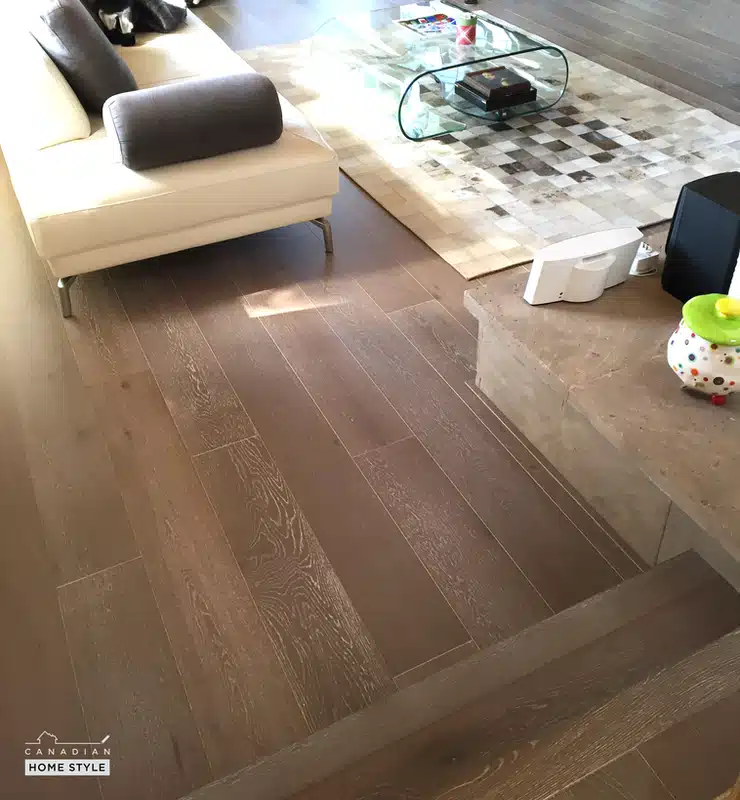 Maintenance
Oak wood floors are susceptible to scratching and scuffing. Therefore, picking a floor with a good anti-scratch finish is important. To keep them looking their best, use area rugs in high-traffic areas. Additionally, place mats at the doorways and avoid bringing shoes into the house. High heels or cleats will also wear down the finish on your oak floors. Also, remember to place area rugs under furniture to protect them. Once these steps have been taken, your oak floors should stay beautiful and shiny for many years.
Oak floors require special care. They can withstand heavy use for years, but it's important to maintain them properly to avoid scratches. Using a soft-bristled broom or vacuum can protect your floors from scratches. Make sure to set the vacuum's hard floor setting, as low settings can scratch and wear away the finish. Keeping your oak floors clean is not difficult as long as you follow the right steps.
You don't have to mop your oak floors often, but you should use Bona hardwood cleaner and a microfiber mob to clean them. Avoid using string mops or water on oak floors because these can damage the finish. Keeping your hardwood floors clean also involves a little extra effort. A soft bristled broom and non-abrasive cleaning products are the most effective tools. Never use oil-based cleaning agents on your floors, as they will leave behind a greasy film that will make your hardwood floor look less appealing. Also, avoid scrubbing your floors with a steam cleaner, as it can damage the finish.
If your oak hardwood flooring is prone to watermarks, use floor wax or felt floor protectors to protect them. You can also protect your flooring by removing watermarks and minor white stains. Also, be sure to trim your dog's nails. Dogs may scratch your hardwood floor, so keep them properly trimmed to protect your investment. During inclement weather, avoid letting water stand on the floor. Make sure to place water bowls on protective mats to avoid damaging the finish.
Our most recommended oak hardwood floors:
Purparket – Made in Croatia and finished in Canada
Mercier – Made in Canada
Lauzon – Made in Canada
Preverco – Made in Canda
Boen – Made in Europe
Canadian Home Style is your family-owned and operated flooring retailer with a showroom in North Vancouver, BC. We provide full-service commercial and residential flooring solutions across the Lower Mainland with an extended warranty. We are proud members of the BC Floor Covering Association (BCFCA) and the National Wood Flooring Association (NWFA). In addition, we have won the Consumer's Choice Awards back-to-back in 2021 and 2022 for our commitment to business excellence. We are considered the highest-rated flooring experts in Metro Vancouver. We pride ourselves on holding the highest standards in the flooring industry. To uphold our high standards, we have a strict policy of "not selling or displaying any products that we wouldn't want in our own homes." Before we select a product to feature, we carefully assess product quality, off-gassing, warranties, and responsible sourcing. Book now to visit our North Vancouver showroom; we can help you choose the perfect floor for your home or business.
Services We Offer:
Main Areas of Service in British Columbia:
North Vancouver
West Vancouver
Burnaby
Coquitlam
Squamish
Whistler