Flooring News: Godfrey Hirst and sustainability
Calhoun, Ga.—Godfrey Hirst is enhancing its success in the fashion category with new 'Farm to Floor' introductions. Godfrey Hirst will add to its current portfolio of synthetic and wool fibres by introducing new styles, colour lines and patterns that support its current global and nature-focused story.
"Proudly designed and made in Auckland, with wool sourced from New Zealand farms, Godfrey Hirst takes pride in its rich wool history and sustainability story surrounding the brand," said Jason Randolph, senior regional vice president of sales, Karastan and Godfrey Hirst. "Wool is the ultimate renewable product in the soft surface industry. Derived from natural resources, such as water, sun and grass, wool is a natural fibre that requires less energy to produce than synthetic fibres."
In addition to outstanding environmental integrity, Godfrey Hirst wool products provide remarkable beauty, high performance and low maintenance benefits. "Wool is the backbone of our 'Farm to Floor' story," Randolph added. "We feel it is important to emphasize our shared mission toward a more sustainable future."
To elevate the current shopping experience, Godfrey Hirst has updated its product and fixture placement with new, universal card designs featuring stylish room scenes and refreshed packaging for product samples and labels.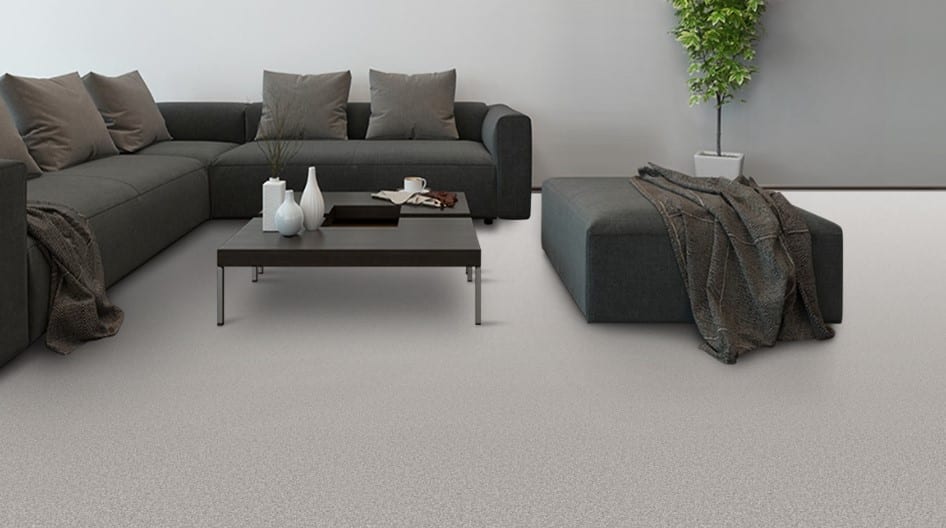 References:
By: FCNews Staff
Title: Godfrey Hirst launches sustainable introductions
Sourced From: www.fcnews.net/2023/03/godfrey-hirst-launches-sustainable-introductions-farm-to-floor/
Published Date: 03-21-2023
Choose Canadian Home Style for your Vancouver flooring projects.
Canadian Home Style is your family-owned and operated flooring retailer with a showroom in North Vancouver, BC. We provide full-service commercial and residential flooring solutions across the Lower Mainland with an extended warranty. We are proud members of the BC Floor Covering Association (BCFCA) and the National Wood Flooring Association (NWFA). In addition, we have won the Consumer's Choice Awards back-to-back in 2021, 2022, and 2023 for our commitment to business excellence. We are considered the highest-rated flooring experts in Metro Vancouver. We pride ourselves on holding the highest standards in the flooring industry. To uphold our high standards, we have a strict policy of "not selling or displaying any products that we wouldn't want in our own homes." Before we select a product to feature, we carefully assess product quality, off-gassing, warranties, and responsible sourcing. Book now to visit our North Vancouver flooring showroom; we can help you choose the perfect floor for your home or business.
Our mission is to help homeowners create beautiful homes that reflect their lifestyles while reducing energy consumption and conserving resources. We do this by providing our clients with innovative products, services and education. Our vision is to become Canada's leading sustainable flooring solutions provider. Our values include integrity, respect, honesty and transparency. These principles guide us as we strive to provide outstanding customer service.
We believe that our success depends on the success of our clients and their customers. We work hard to ensure our clients get the most out of their investments. Our team consists of highly skilled professionals who are experts in their field. They have years of experience working together and know what works and what doesn't. They understand how to solve problems quickly and efficiently. We are committed to providing excellent customer service. We listen carefully to our client's concerns and suggestions. We take these into account when planning and executing projects. We always strive to exceed expectations.
Services We Offer:
Main Areas of Service in British Columbia:
Frequently Asked Questions
How much does flooring cost in Vancouver per square foot
It depends on the type of flooring you choose and how the installation is done. The time taken to install your new flooring will vary. Vancouver should pay between $2.00 to $5.00 per square foot for an installation. Laminate flooring and luxury vinyl flooring can be purchased for between $2.00 and $2.75 per sq. foot. Hardwood flooring costs between $2.50 and $5.00 per square foot depending on how it is installed. Floating hardwood can be the most cost-effective and time-saving option. It will take approximately 2.00 to 3.00 dollars per square foot. Nail-down, glue-down, and sand-down hardwood installation can be more time-consuming. It will cost you anywhere from $4.00 to $5.00 each square foot.
Are you looking to install cork flooring underlay?
Cork flooring products come with an embedded cork underlay. This adds extra cushioning and noise suppression.
How much would it cost to floor a 1500 sq. ft house with a hard-surface flooring option in Vancouver?
The materials would be priced at $2-$30 per square foot. Remember you need 10% cutting waste.
Underlayment costs between $0.25 and $1.50 per square foot.
Installation would cost between $2.00 to $6.00 SF depending on the installer's expertise and type of installation.
The cost to remove and reinstall your baseboards will be between $2.00 and $3.50 per foot.
You will need to remove your existing floor and transport it to the transfer station. The cost of floor removal for floating and carpet floors is between $0.50 and $1.50.
You might need to levelize your subfloor to meet industry standards. You may need to pay $0.50-3.00 per square foot to level your floors if they are not perfectly level.
You may also need to add trims such as transitions and shoe bases. Those would add to the total cost.
Which kind of flooring is best to use in your whole home?
Luxury vinyl flooring or tiles are best if you plan on installing a floor with no transitions. You can run the same bathroom floor without worrying too much about moisture. You can have different flooring options in each room if you are comfortable with it. For example, you could choose wood flooring throughout the house, and then switch to luxury vinyl flooring in the bathrooms. It all depends on your personal preference.
Which kind of flooring is best for Canada?
Many flooring experts consider wood flooring to be the best type of flooring available in Canada. Wood floors can be timeless, elegant, durable, and easy to maintain for many years if they are properly cared for. Wood floors are beautiful and can add value to your house. There are many options for wood flooring, and you will find the right one for you.
Many types of wood floors are available on the market, from solid hardwood to engineered wood, so you can find the perfect material to suit your needs. Wood floors are an excellent choice for those with allergies. They don't trap dust and other allergens like carpets.
Statistics
External Links
How To
How to make your Vancouver floor installation a success
You should have your floors installed by professionals. A mistake can result in higher costs.
With care, remove old flooring. It can be expensive to remove old flooring, especially if it is carpet or floating.
To account for waste, you might consider buying additional material. 10% waste is normal. When you have stairs or hallways, you might consider cutting down on waste.
If you live in strata buildings, it is important to use a licensed and insurance flooring installer.
Place the planks so that the longer sides align with your primary windows.
Before installing any product or delivering it, take note of the ambient conditions. In humid areas like full bathrooms or laundry rooms, you should not install laminate flooring or hardwood flooring.
Your flooring material should be allowed to adjust to room temperature for at minimum 48 hours before it is installed. Remember that some wood species need three to four times as long to adjust.
Before you install any planks, check for damage. Do not install planks that are damaged.
Your subfloor should be level and flat. You should first ensure that your subfloor conforms to industry standards. Uneven subfloors may cause problems, such as telegraph wiring effects and hollow spots.
Vancouver has many strata buildings that require IIC or STC numbers greater than 72. Before you sign anything, make sure to ask about the strata bylaws.
The majority of strata buildings in Metro Vancouver require at least $2,000,000 in liability coverage and good standing with Work-Safe BC from your flooring company. These documents must be obtained from your flooring contractor.
Use felt pads to prevent scratches on your furniture as soon as it's installed.
Helpful Resources: