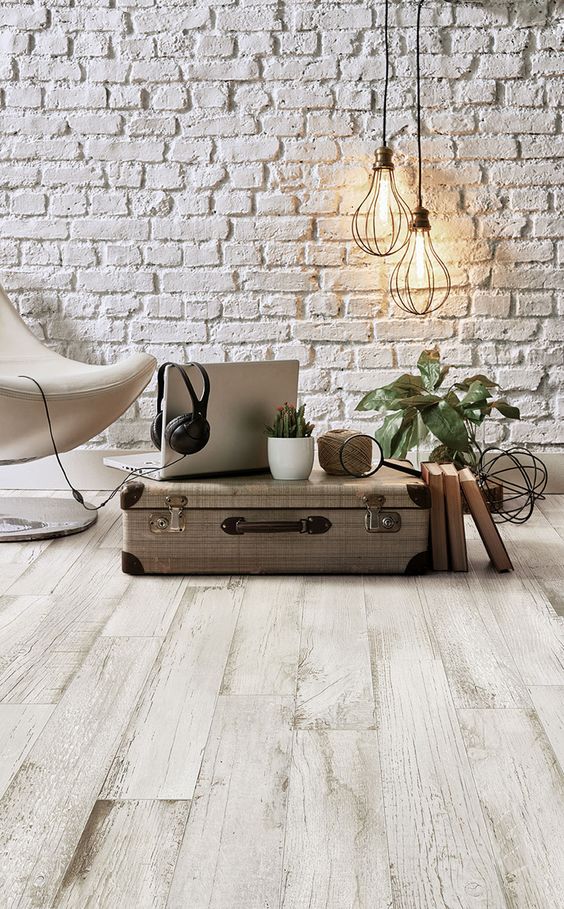 Cost of laminate flooring in Vancouver, British Columbia.
Laminate flooring is popular among homeowners because it is affordable and durable. If you're ready to install laminate flooring but don't know how much to budget, this article will walk you through the process step-by-step. We will explore the cost of laminate flooring in Vancouver, British Columbia and provide tips on achieving a successful laminate installation.
A helpful calculator for determining your cost of laminate flooring in Metro Vancouver, British Columbia
Laminate flooring costs between $2 and $5 per square foot. Remember you need 10% cutting waste.

Underlayment costs between $0.25 and $1.00 per square foot.

Installation would cost between $2.00 to $3.00 SF depending on the installer's expertise and experience.

Your baseboards need to be removed and re-installed, costing you between $2.00-$3.50 per linear foot.

Your existing floor needs to be removed and taken to the transfer station. For carpet and floating floors, floor removal can cost you between $0.50 to $1.50.

You may need to level your subfloor to industry standards. This cost can vary and separates a great from an average installer.

Don't forget that you may need additional trims such as transitions or shoe bases.
Quick checklist before you install your laminate flooring in Vancouver
Professionals should install your laminate floors. Mistakes can end up costing more in the long run.

Removing old flooring can be costly, especially if your flooring is not a floating floor.

Consider buying extra material to account for waste. 10% waste is standard. It would be best to consider more cutting waste when you have stairs and hallways.

Use a licensed and insured flooring installer or a company, especially if you live in a strata building.

Install the planks so that the longer sides follow your primary windows.

Let your laminate acclimate to room temperature for at least 48 hours.

You cannot stain or re-finish laminate floors.

Do not install laminated flooring in humid areas such as full bathrooms or laundry rooms.

Make sure that your subfloor is flat and level.

Most strata buildings in Vancouver are looking for IIC and STC numbers greater or equal to 72. Make sure you ask for the strata bylaws before you commit.

Most strata buildings in Metro Vancouver require a minimum of 

$2 million

 in liability insurance and good standing with work-safe BC from your flooring company. Make sure you ask for these documents from your flooring contractor. It would help if you had these for your strata approval.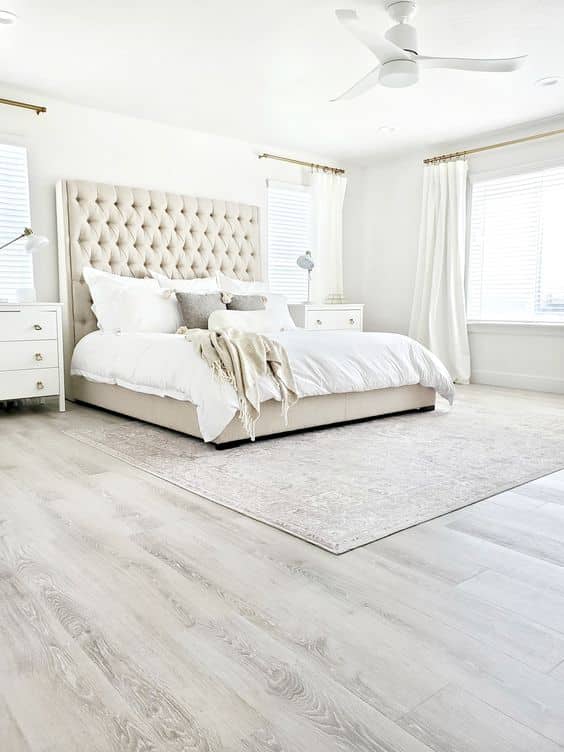 What is laminate flooring?
Laminate is a type of synthetic flooring material that is economical and durable. It looks just like real wood. The core layer of most laminate floors is made up of melamine resin, and fiberboard materials called the HDF core. The top layer has a printed textured surface that looks like real wood. Laminated flooring comes in a variety of textures and finishes.
Laminate flooring cost – Material costs
The following are some of the factors that influence laminate flooring costs:
The country it was made in

Thickness

Anti-scratch rating – AC rating

Locking mechanism

Pattern repeat and texture

Brand

Water-resistance rating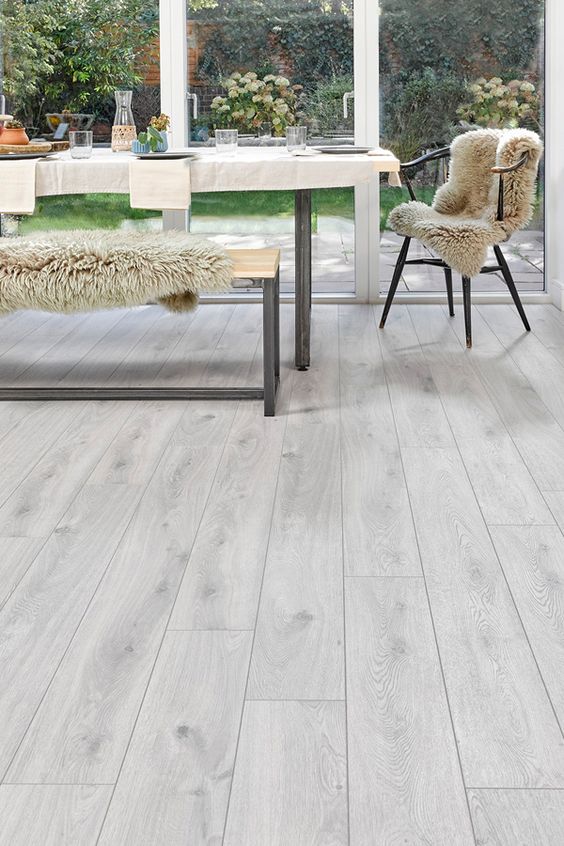 What is the thickness of laminate floors?
The average thickness of laminate flooring is between 8mm and 12mm. The thicker the planks, the more stable and durable they are. However, thickness is just one fact. Therefore, a thicker laminate doesn't necessarily mean a better one. 
What is an AC rating?
AC stands for Abrasion Criteria. The AC rating measures a laminate floor's durability and resistance to scratches, dents, and fading. The higher the AC rating, the more durable the floor. Most laminate floors in the Canadian market are AC3 to AC5. AC5 is the highest anti-scratch rating you can assign to laminate floors.
What is the locking mechanism?
How the laminate planks fit together is called the locking mechanism. There are several types of locking mechanisms on the market. Some of the most common lock systems are as follows: 
Uniclic locking mechanism
Uniclic is a simple, one-click locking system that is easy to use. Uniclic is well known for its strong locking ability thanks to the possibility to use pretension. The uniclic profile can thus be created so that the flexible lower lips will still be under some stress after locking. This tension keeps the boards tightly aligned so they don't have any unwanted gaps or spaces. An angular rotation movement installs uniclic planks. You can also snap the planks together horizontally. Uniclic is an anti-gapping system that allows you to remove planks in the middle of the floor. This is for sure the top locking mechanism in the industry. Torlys quick step and Mohawk Revwood laminate lines offer Uniclic locking systems.
5G locking mechanism
5G is a locking system that uses plastic clips inside the groove to snap the boards together. 5G is a super fast locking system. The plastic clips are pushed into the groove when the planks are pushed down, making a distinctive locking sound. The advantage of 5G over Uniclic is that you can install the flooring faster. The average installation time for a 5G floor is 20% shorter than a Uniclic floor.
2G locking mechanism
2G is an angeling locking system requiring no installation tool. It is considered the world's easiest and fastest locking system. However, this system is not as strong as Uniclic and 5G.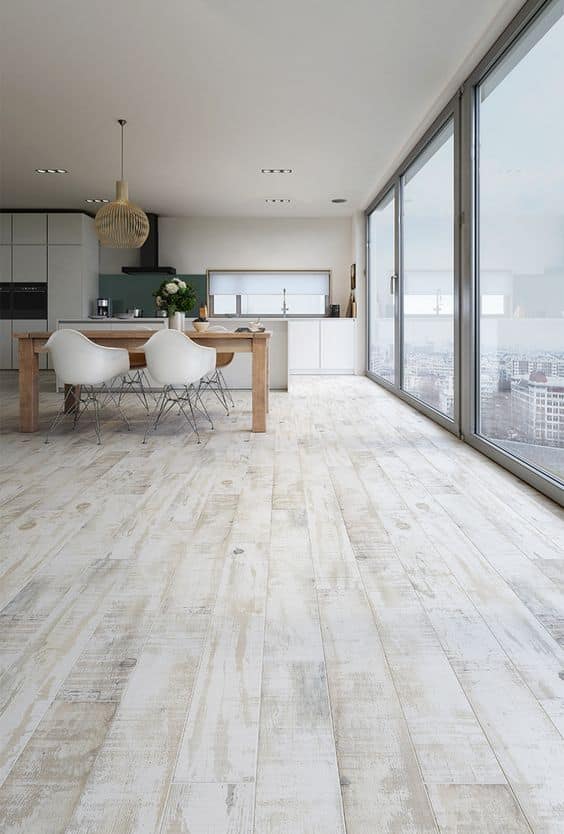 What do we mean by pattern repeat and texture?
Well, the more realistic your laminate floor is, the more expensive it gets. This means the laminate has a higher pattern repeat and an embossed texture. The embossing makes the laminate feel more like real hardwood flooring.
How is water-resistance rating determined?
Laminate floors come with a water-resistance rating that indicates how well the flooring can withstand spills and splashes of water. However, there is not an actual chart or rating system that can determine that. We have dedicated an article in our blog about waterproof laminate floors and what to expect from them. That article lists the top three products available in the Canadian market and explains their technology in detail. It's worth mentioning that the top layer of all laminate floors is waterproof. The problem arises when water finds its way to the HDF core. 
Install laminate flooring
Laminate flooring is a floating floor system that clicks and locks together. Installing laminate flooring can look easy. However, we would recommend letting trusted flooring contractors install your laminate floors. The subfloor preparation can be very tricky; if not done correctly, your floor will start to creak and feel unstable.  
There are several things you need to do before you can install laminate floors:
1. Check the moisture content of your subfloor. The ideal moisture level is between 6% and 9%. Moisture levels above 12% would damage the laminate flooring and are unsuitable for installation. 
2. Level your subfloor. Laminate floors can be installed over existing flooring, but it needs to be level. Use a self-levelling compound to level any uneven areas. If you have glue or nail-down hardwood, you can install your laminate on top of the existing flooring. However, you cannot install your laminate on another floating floor.
3. Clean your subfloor. Any dirt or debris on the floor will show through your new laminate flooring.
4. Acclimate the laminate planks. This means letting the planks sit in the room where they will be installed for at least 48 hours. This step is crucial as it allows the planks to adjust to the temperature and humidity of the room.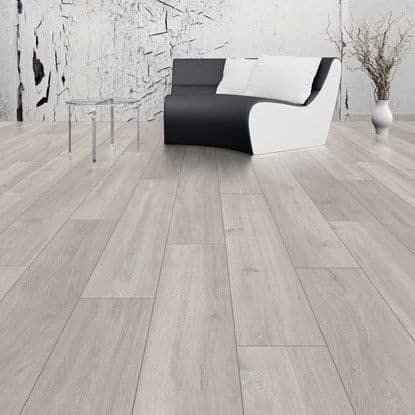 What kind of underlayment do I need for laminate flooring?
Underlayment is a thin foam layer placed between the laminate and the subfloor. It provides cushioning and absorbs sound. We recommend using a 3-in-1 underlayment, including a moisture barrier, sound barrier, and foam padding.
Do I need to glue down the underlay?
No, you do not need to glue down the underlay. The underlayment comes with a plastic strip that should overlap with one another. It would be best to tape the overlap sections together to secure the underlayment from movement underneath your floor.
Can I install laminate over radiant heating?
Yes, you can install laminate flooring over radiant heating. We would recommend using a foam underlayment with a moisture barrier. Your radiant heating system must be on at the time of installation.
Installing laminate floors on concrete
Before you install laminate flooring in your home, you must ensure that your concrete subfloor has been poured at least 60 days before. If your concrete is new, it will still lose moisture, which could negatively impact the installation process. Remember to Seal the concrete with a chemical sealing agent to avoid the water damage risk. Lastly, you must ensure the environment is between 19 to 24 degrees Celsius and 35 to 50% humidity for 15 days.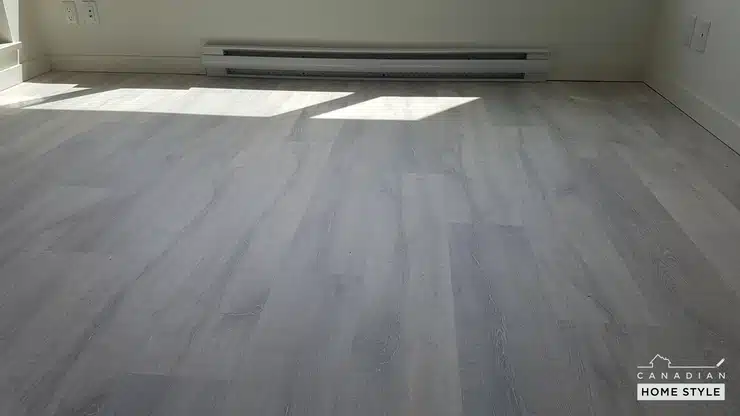 Laminate flooring Maintenance
Laminate boards are easy to maintain. They can withstand heavy foot traffic and furniture legs with the proper care. The protective wear layer of laminate boards keeps them from scratches. You can sweep the floor with a dust mop or a vacuum cleaner with a soft brush attachment. You can also damp-mop your laminate floors with a pH-neutral cleaner. We do not recommend using wax, oil-based, or citrus cleaners as they may damage the protective wear layer.
Top laminate flooring brands
Canadian Home Style is your family-owned and operated flooring retailer with a showroom in North Vancouver, BC. We provide full-service commercial and residential flooring solutions across the Lower Mainland with an extended warranty. We are proud members of the BC Floor Covering Association (BCFCA) and the National Wood Flooring Association (NWFA). In addition, we have won the Consumer's Choice Awards back-to-back in 2021 and 2022 for our commitment to business excellence. We are considered the highest-rated Vancouver flooring experts. We pride ourselves on holding the highest standards in the flooring industry. To uphold our high standards, we have a strict policy of "not selling or displaying any products that we wouldn't want in our own homes." Before we select a product to feature, we carefully assess product quality, off-gassing, warranties, and responsible sourcing. Book now to visit our North Vancouver showroom; we can help you choose the perfect floor for your home or business.
Services We Offer:
Main Areas of Service in British Columbia:
North Vancouver
West Vancouver
Burnaby
Coquitlam
Squamish
Whistler
Helpful Resources:
Read our last article about flooring: