Flooring 101: How To Level Your Subfloor Before Flooring Installation
Before you begin beautifying your home with brand-new flooring, it's vital to ensure the base – your subfloor – is smooth and level. Why? Any uneven spots can make your floor look flawed and even lead to damage over time. You might be able to spot these highs and lows with a simple straightedge and measuring tape. Minor bumps in your journey can be smoothed out with a self-levelling compound, while major upheavals like foundation issues may require professional intervention. Sistering sagging joists or shimming could also help you achieve that much-needed level. However, don't hesitate to call in the experts if things start looking too complex for comfort; they're well worth it for a perfect finish!
Key Takeaways
Floor levelling can be achieved by installing plywood sheets with gaps, filling gaps with self-levelling compounds, and using concrete levelling products for concrete subfloors.
Identifying and preparing low spots on the subfloor is important before applying a self-leveling compound.
For major structural issues or foundation problems, it is recommended to consult professionals such as contractors, building engineers, or foundation repair specialists.
The floor levelling cost can vary depending on the project's scope, with simpler fixes being less expensive and major repairs requiring professional assistance.
Why Leveling Is Important
You might be wondering why levelling your subfloor is such a big deal, but consider this: an uneven subfloor doesn't affect the look of your finished floor; it can also interfere with installation and lead to material failure. If that's not enough to convince you, remember that most flooring manufacturers recommend a maximum variation of 3/16 of an inch over a 10-foot span for their products. Anything more than that could void warranties or cause premature wear and tear on your new floor.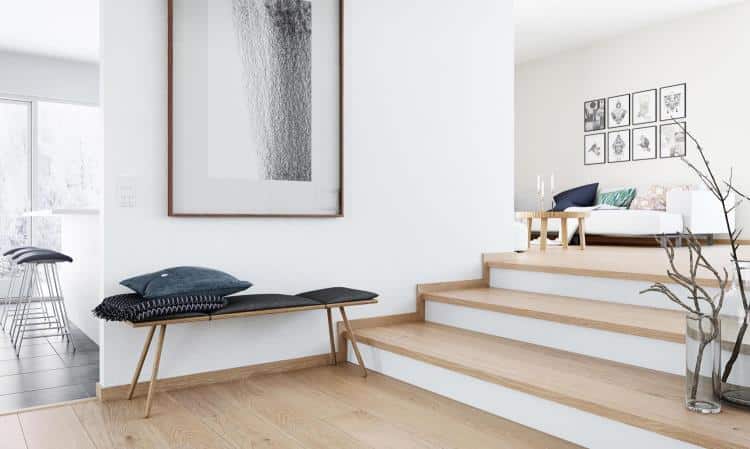 Identifying subfloor imperfections is the first step in ensuring a smooth installation. You can do this by using something as simple as a straightedge measuring at least six feet long and some tape measure to mark high and low areas across the floor. This will help you see where to concentrate your efforts when preparing the subfloor for levelling.
Next comes the preparation phase. This may involve removing any old adhesive or paint residues from previous installations, patching holes or cracks with appropriate filler materials, and cleaning off any dust or debris that could prevent the adhesion of your self-levelling compound.
Using a self-levelling compound is key in correcting minor deviations in levelness. It"s easy to apply; mix according to the manufacturer's instructions, then pour onto the affected area, letting gravity do its job of evening out dips and rises in your subfloor.
Remember, if there are signs of rot, insect damage or structural issues with your subfloor, don't hesitate to call professionals because these severe conditions require expert attention for proper correction before installing new flooring.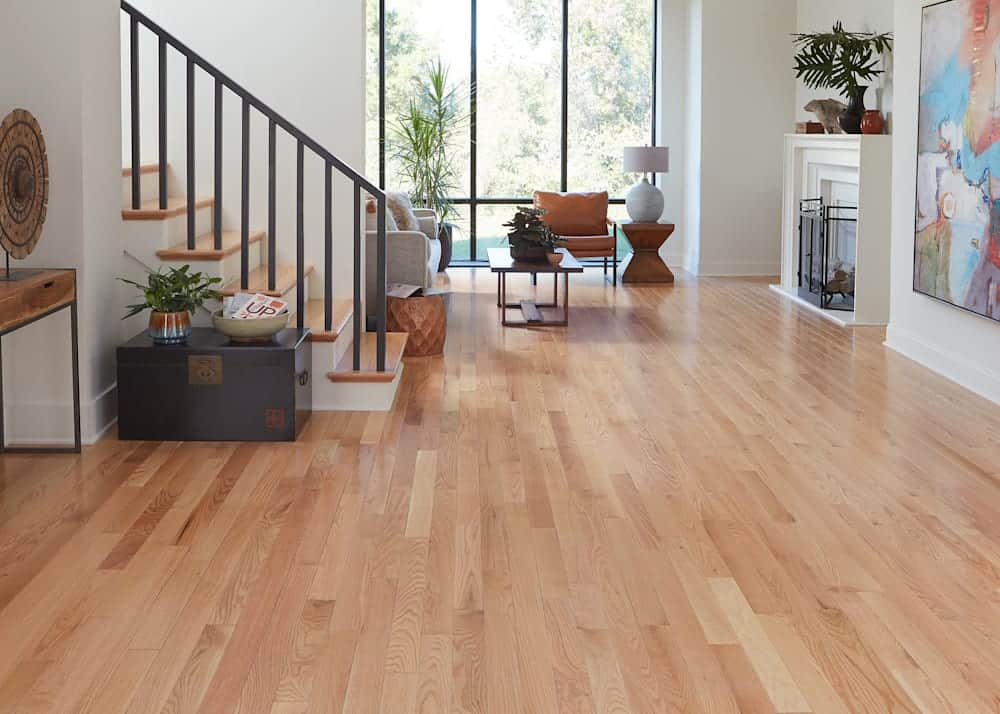 Identifying Subfloor Imperfections
Spotting those pesky dips and rises in the subfloor can feel like navigating a ship through stormy seas. However, identifying subfloor imperfections is crucial to achieving a smooth finish when installing new flooring. Being diligent about this step will save you a boatload of trouble.
You'll need two essential tools to evaluate your subfloor condition: a straightedge at least six feet long and a measuring tape. These will help you identify high and low spots across your floor accurately.
Now, let's break down the process:
Lay your straightedge on various sections of your floor.
Take note if there are areas where it wobbles or does not touch the ground evenly – these indicate irregularities in your subfloor.
Use your measuring tape to quantify how severe these discrepancies are.
Remember, most flooring manufacturers recommend a maximum variation of 3/16 of an inch over a 10-foot span. If you find variations larger than this, they will need addressing before proceeding with the installation.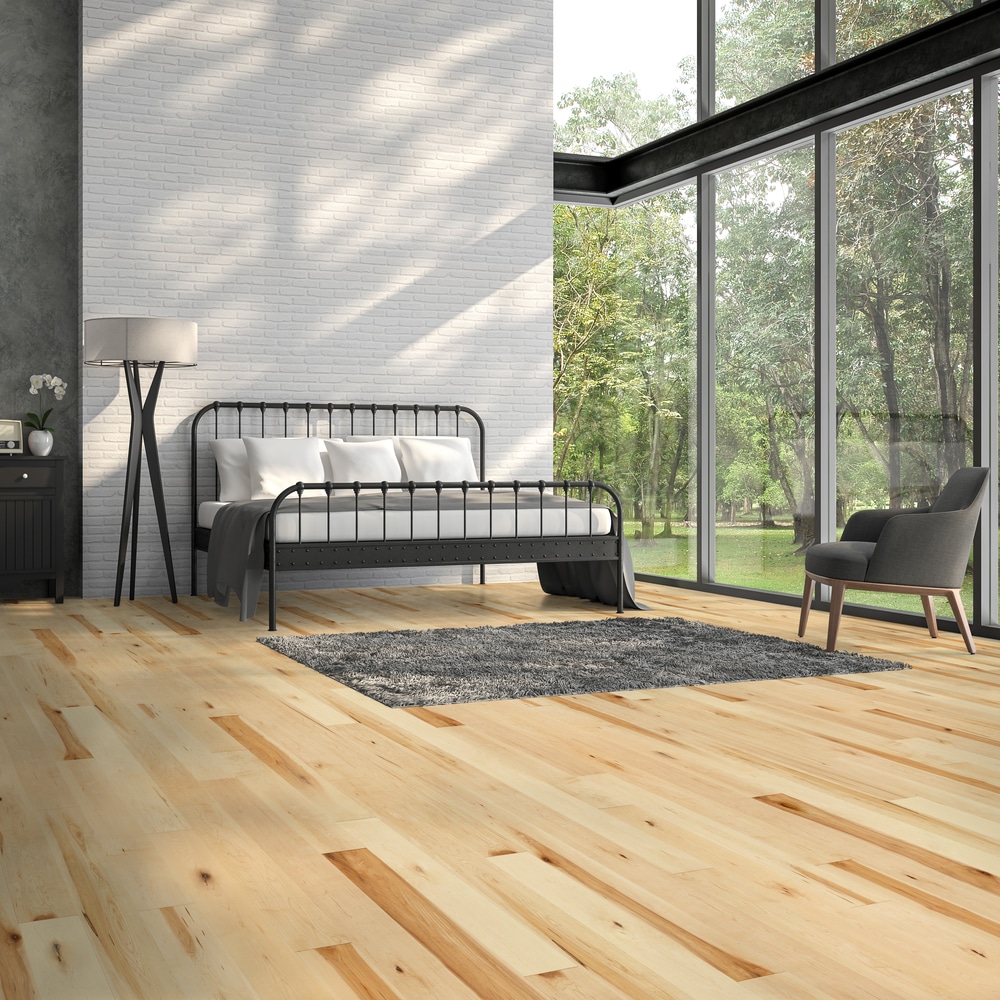 Assessing subfloor stability is another key aspect of ensuring successful floor installation. You should pay special attention to any signs of rot or insect damage which may compromise the structural integrity of your subfloor – such issues might require professional assistance to resolve effectively.
As tedious as it may seem, taking time out for thorough inspection rewards you with an even surface that guarantees better adherence for new flooring material and provides assurance against premature failures due to undetected imperfections underneath. So grab that straightedge and start making waves on that uneven sea – levelling begins with spotting what's off-kilter!
Preparing the Subfloor
After identifying the uneven areas, it's time to roll up your sleeves and dive into prepping the subfloor, transforming that bumpy terrain into a smooth landing ready for new flooring. The first step is to ensure that you've thoroughly located all subfloor imperfections. Use a long straightedge or laser level and mark any dips or bumps on the surface.
Once these are identified, remove any old nails or staples from your subfloor. If there are any loose panels, secure them with screws to prevent future movement. When done, sweep and vacuum the area meticulously to remove dust and debris, allowing for better adhesion of levelling compounds.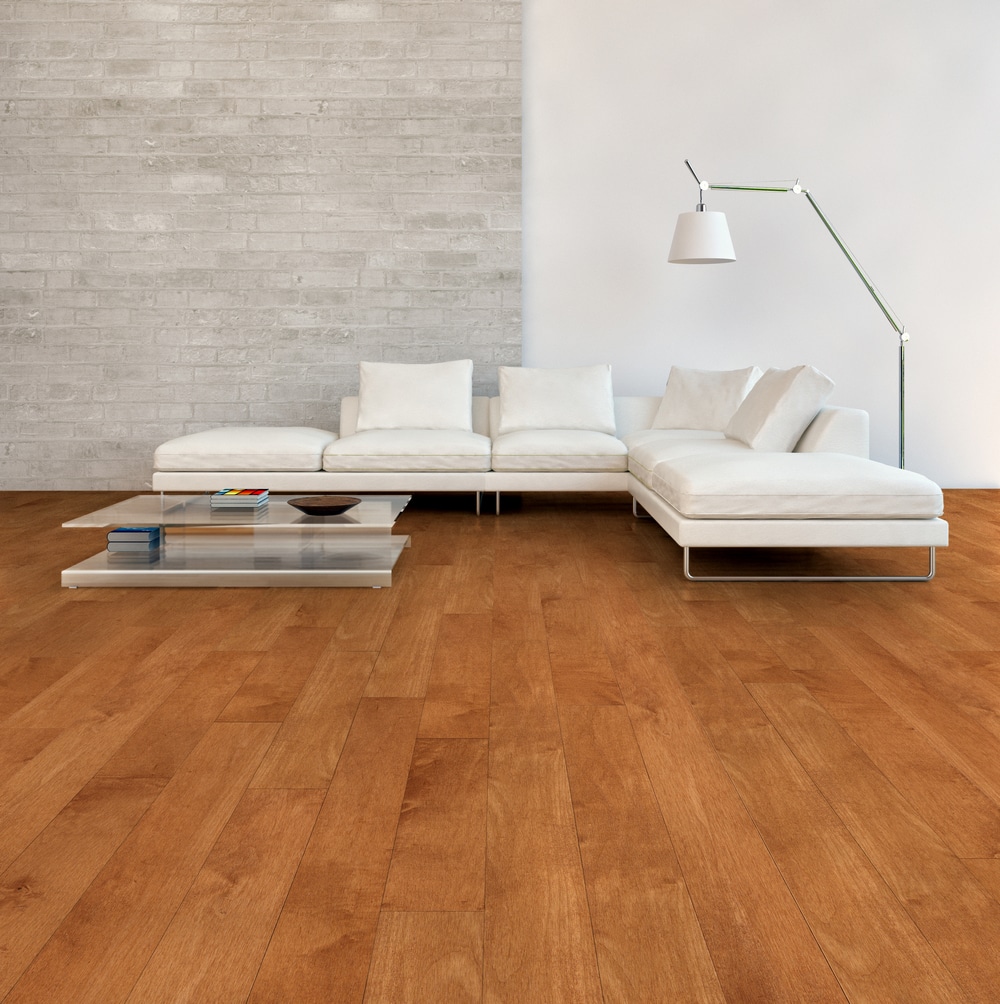 Before applying a self-levelling compound, you need a primer – some manufacturers recommend particular primers for better bonding with the compound depending on your subfloor. Apply as per the manufacturer's instructions and let it dry completely.
Now comes a crucial part: using a self-levelling compound. This might sound intimidating, but here's a step-by-step guide: Mix the compound according to package directions in a large bucket using an electric drill with a paddle mixer attachment. Pour it onto designated low spots you've previously marked out, and use a trowel or spreader to push it toward the room's edges so it covers the entire floor evenly.
Remember that even though levelling can seem expensive initially – cost considerations for subfloor levelling should include benefits like the longevity of your finished floor and reduced risk of future repairs due to installation issues.
The last word? Patience! Allow enough drying time (usually 24 hours) before proceeding with flooring installation over the newly levelled subfloor. You're almost there – soon, you'll enjoy beautifully installed flooring on a perfectly flat surface!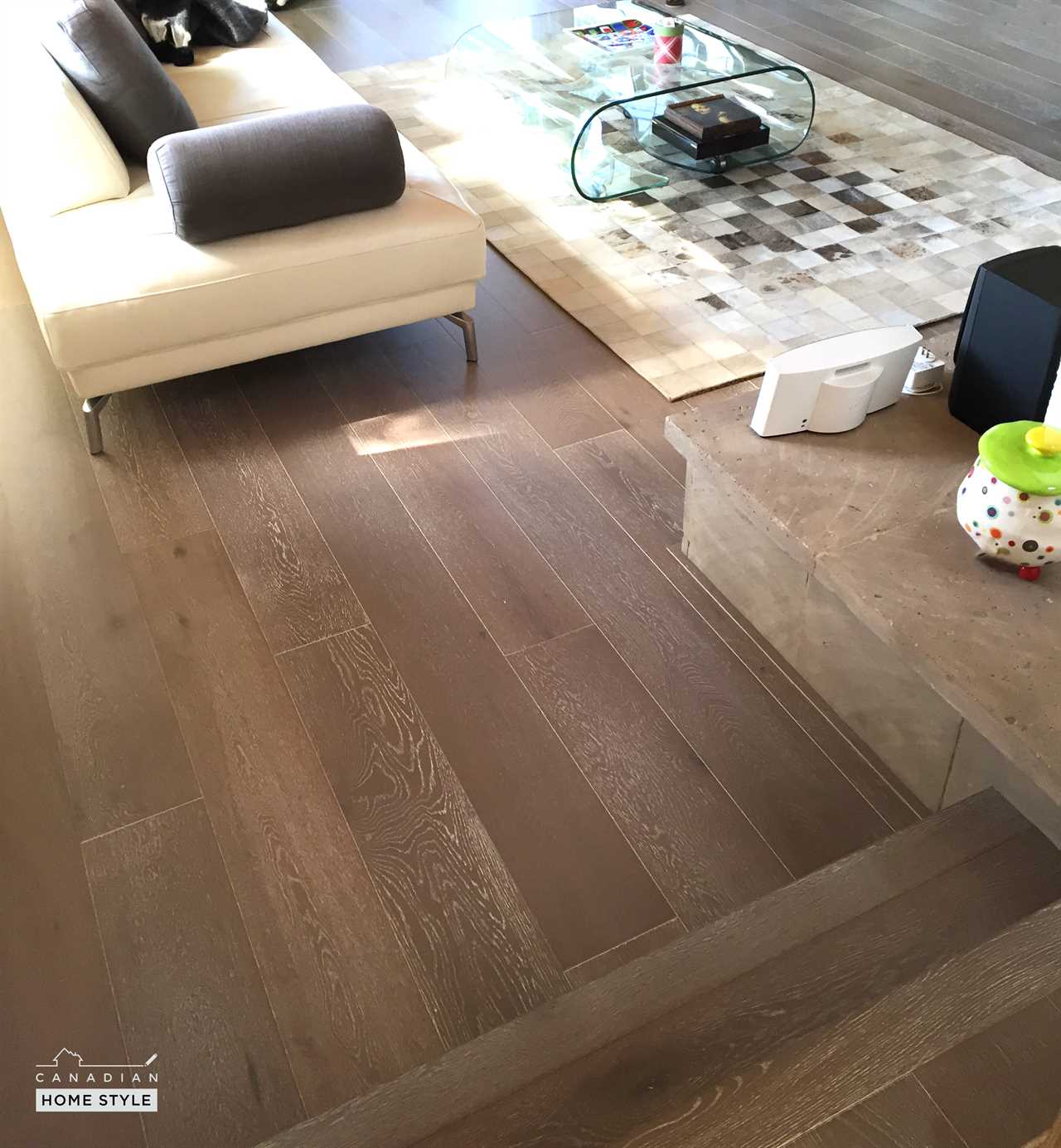 Using Self-Leveling Compound
Harnessing the power of a self-levelling compound can transform your subfloor, turning those pesky imperfections into a smooth and flawless surface primed and ready for your dream flooring. This ingenious solution is one of the most effective levelling techniques available to DIY enthusiasts, offering numerous benefits over traditional methods.
One of the major advantages of using a self-levelling compound is its ease of use. With no need for manual smoothing or additional tools, it simplifies the process considerably. Just mix as per the manufacturer's instructions, pour onto the subfloor, and let gravity do its work! It quickly fills low spots and evens out high points to create an impressively level surface.
However, before diving straight in with this miracle worker, remember some essential DIY floor levelling tips. Firstly, ensure your subfloor is thoroughly cleaned and free from dust or debris, which could interfere with adhesion. Also, remember that primer application is key – it helps the compound bond securely with the substrate.
Once you've prepared your floor properly, apply the self-levelling compound gradually across all marked areas needing correction. Use a spreader tool to distribute it evenly but avoid excessive spreading as this might cause unnecessary thinning.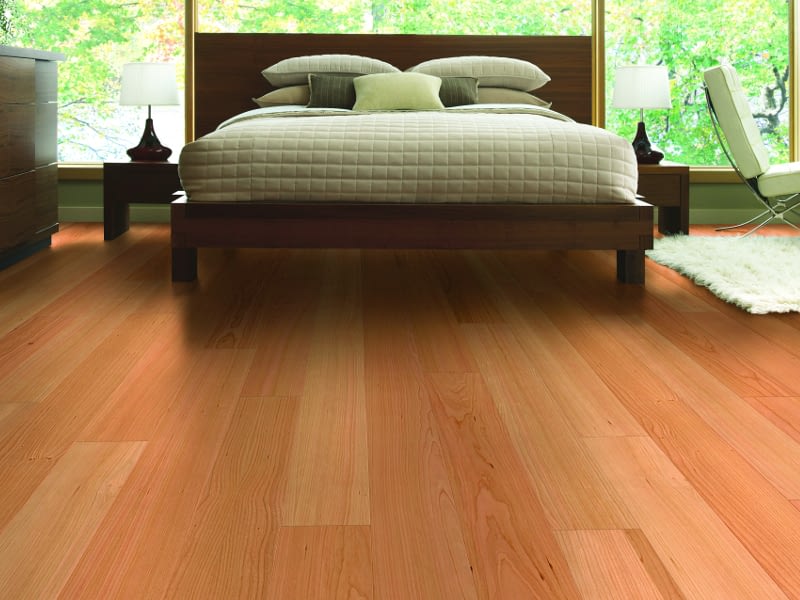 After pouring, allow ample time for drying – usually 24 hours but always check product recommendations. You'll have an incredibly level base to install any flooring you desire!
So don't fret about uneven floors; embrace self-levelling compounds instead! Their practicality and impressive results make them an excellent choice for homeowners seeking professional-grade floor level at home.
Repairing Weak Joists
When it comes to repairing weak joists, you're not just fixing a floor – you're shoring up the backbone of your home. If your subfloor is sagging or uneven due to weakened joists, these must be repaired before any levelling can occur. One common method for strengthening joists is known as the sistering technique.
Sistering involves attaching new joists alongside the existing ones, doubling their strength and rigidity. First, measure and cut a new board of equal length and thickness to the existing joist to perform this procedure. Then, place it adjacent to the old one, ensuring they touch along their entire length. Secure them together using screws or nails spaced every two feet apart.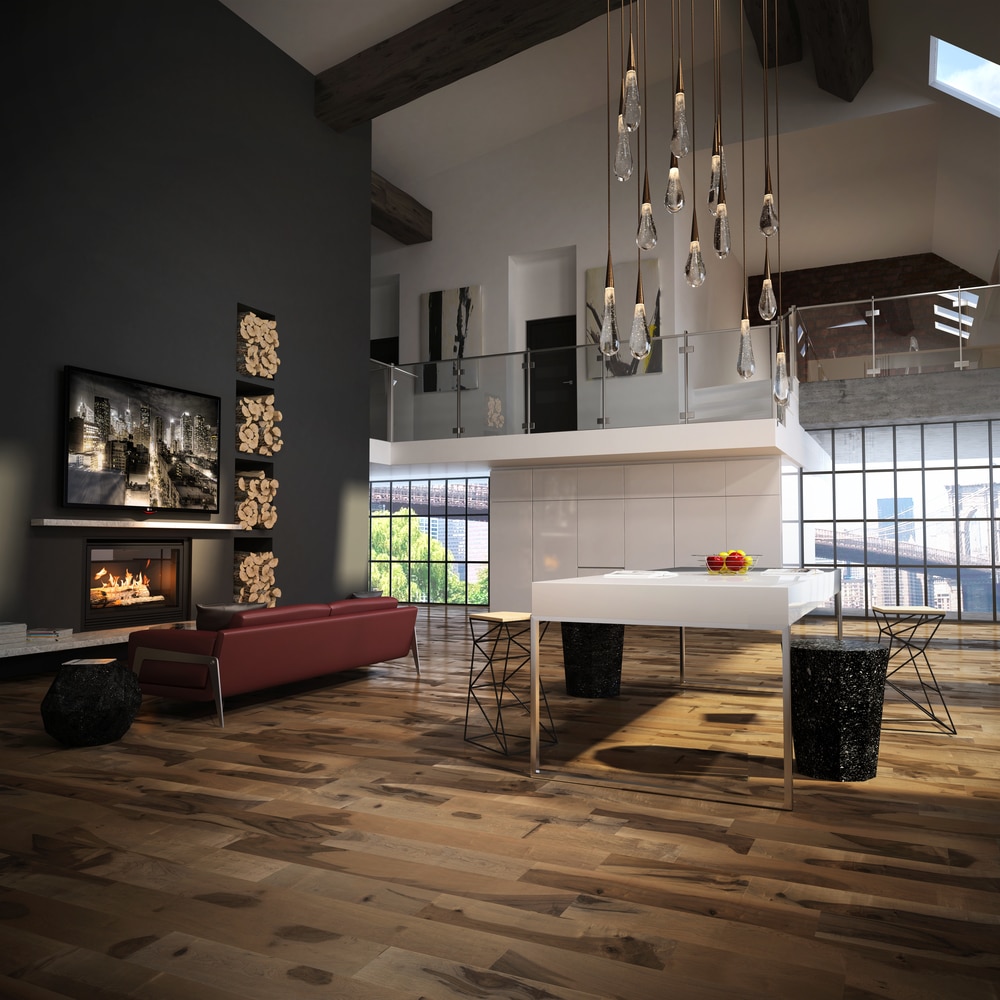 While some ambitious homeowners may feel comfortable tackling this project themselves, remember that repairing your home's structural components isn't a task to be taken lightly. It requires precision, knowledge of building codes, and often strenuous labour.
Cost considerations also come into play with this kind of repair work. While doing it yourself could save on labour costs if you've got carpentry experience under your belt, remember that any mistakes made can be costly in terms of both time and money down the road.
Hiring professional assistance might be more expensive upfront, but knowing that an expert is handling such an integral part of your home's structure can provide peace of mind. Furthermore, professionals have access to specialized equipment that makes the job faster and safer than most DIY attempts would allow.
So while addressing weak floor joists may seem daunting at first glance, remember there are viable solutions available whether you choose DIY or professional help!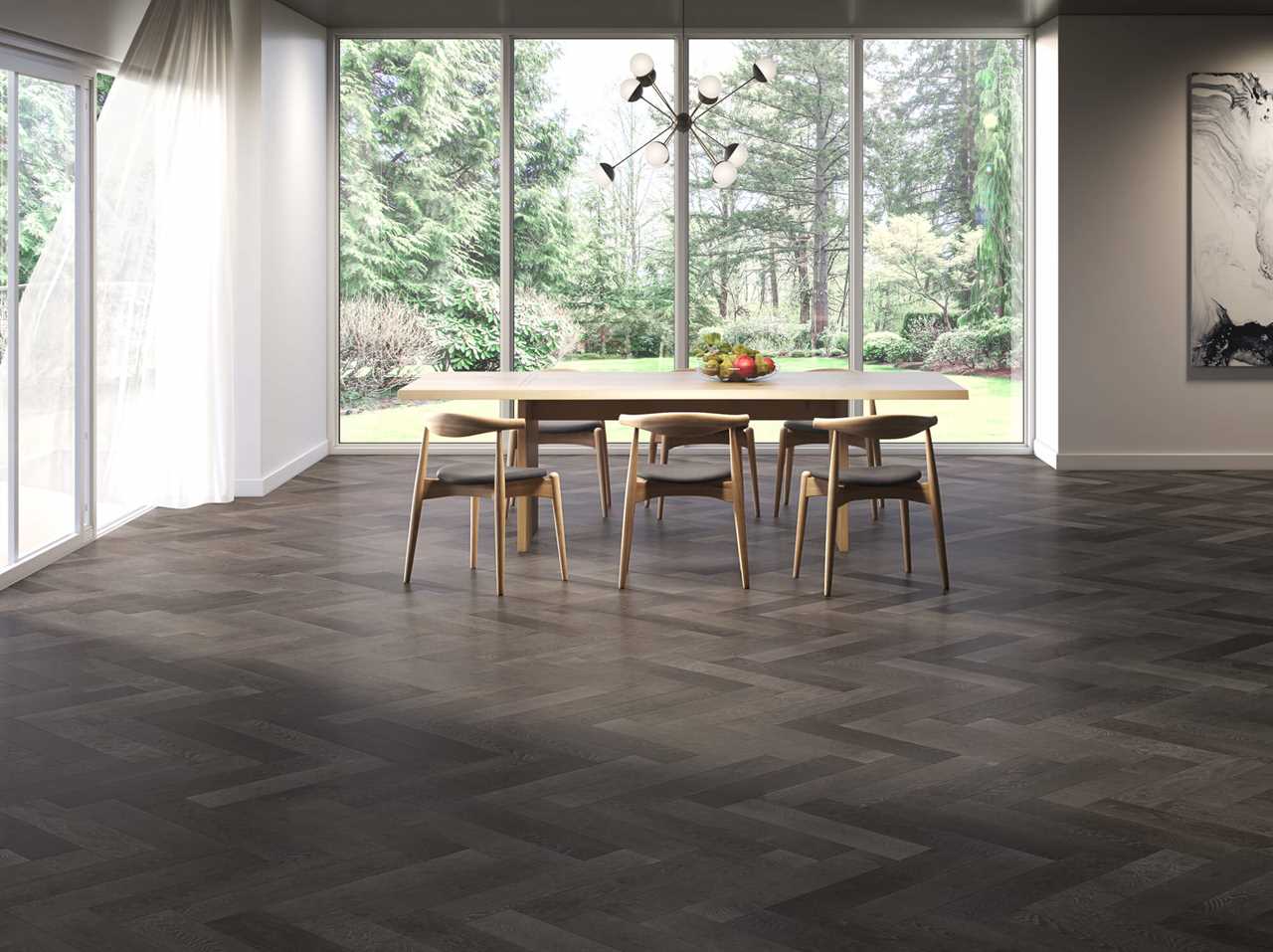 Addressing Foundation Issues
It's crucial to note that if you're dealing with uneven floors, the problem might stem from deeper issues with your home's foundation. Foundation problems can cause various issues, including cracks in walls, doors that won't close properly, and uneven flooring.
Before levelling your subfloor, it's advisable to have a professional inspect your foundation for any signs of damage. This could include repairing foundation cracks or identifying potential preventative measures against future damage.
Hiring a structural engineer is often necessary when dealing with foundation issues. They'll be able to offer an accurate diagnosis and provide solutions tailored specifically to your situation.
The following table offers a clear comparison between resolving minor floor imperfections versus addressing major foundational problems: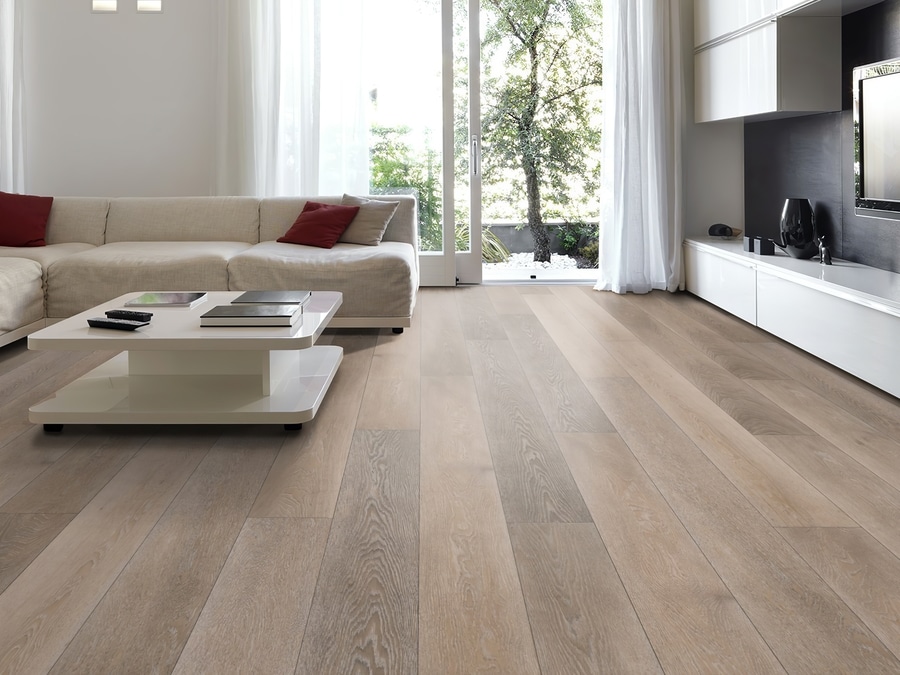 | Minor Floor Imperfections | Major Foundational Problems |
| --- | --- |
| Typically handled by homeowners themselves | Require the expertise of a structural engineer |
| Cheaper fixes using a self-levelling compound | Expensive repairs potentially cost thousands. |
| Can correct small dips and heaves in the floor | Solves underlying issues causing floor-level variations |
Addressing these fundamental concerns rectifies your current issue and is a preventive measure against further complications. Remember, while it might seem daunting initially, ensuring that your house stands on solid ground is critical before starting any flooring project.
So before plunging into levelling your subfloor, take some time to evaluate if more severe underlying issues are at play. It may save you time and unnecessary expense in the long run by preventing future damage.
Planning Raised Joists
Tackling raised joists can feel like facing a mountain peak, but you can plane them down to a smooth terrain with the right tools and techniques. This DIY floor repair job requires careful attention to detail and an understanding of levelling techniques.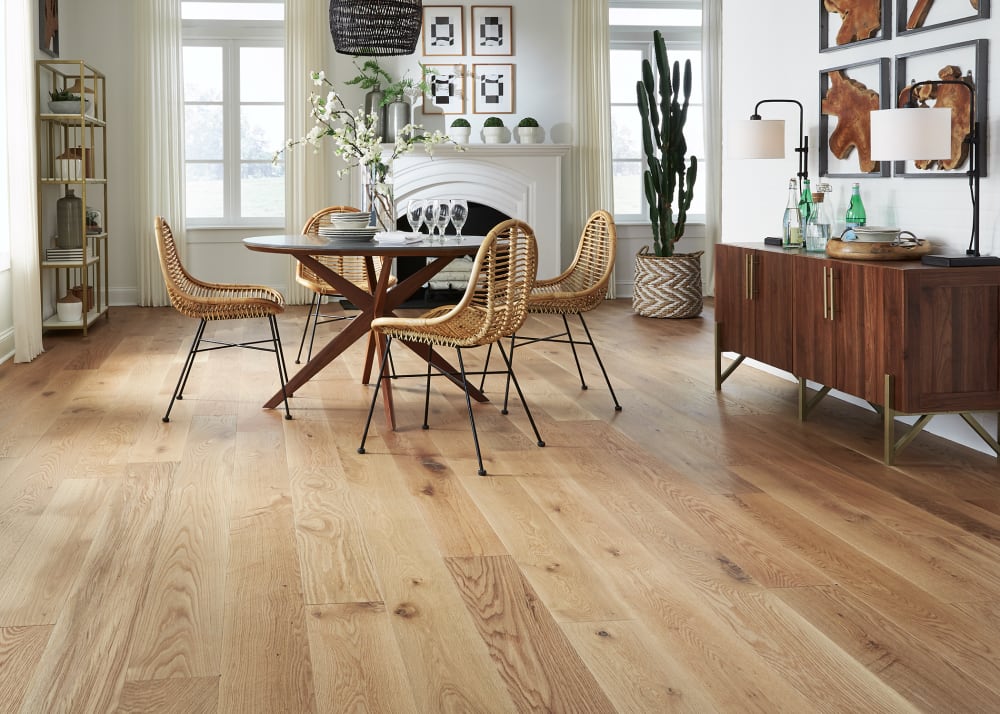 Firstly, identify the areas where your joists are causing unevenness. A long straightedge tool can help you pinpoint these high spots on your subfloor. Once you've marked out these problem areas, it's time to bring in some elbow grease. Remember safety first – always wear protective goggles and gloves when handling power tools.
Now onto planning; this process involves shaving down the tops of raised joists until they're level with others. You'll need an electric hand plane for this task which is relatively affordable considering floor levelling costs if done professionally. Set your aircraft to remove small amounts at each pass – around 1/8 inch should do it.
As you run the plane over the joist, ensure it's flat against the lumber surface for even results. Maintain steady pressure and speed as you move along its length – too slow could gouge the wood, while going too fast won't remove enough material.
After planning, use your straightedge again to check how much progress you've made. Don't be discouraged if it takes multiple passes before everything is perfectly level; this isn't about rushing but achieving precision.
Remember that patience is key here – gradual removal reduces chances of taking off too much material, which would undermine structural integrity or create new low spots instead of solving existing ones!
With perseverance and care, planning raised joists will yield a levelled subfloor ready for new flooring installation, saving considerable money compared to professional services.
Shimming for Leveling
Shimming is an effective and affordable method for addressing minor floor levelling issues in your home. The process involves placing thin pieces of wood, known as shims, into gaps between joists and the subfloor to create a level surface. This DIY technique is often used when slight irregularities in the floor need correcting before installing new flooring.
Let's focus on some cost considerations, common mistakes, and necessary materials: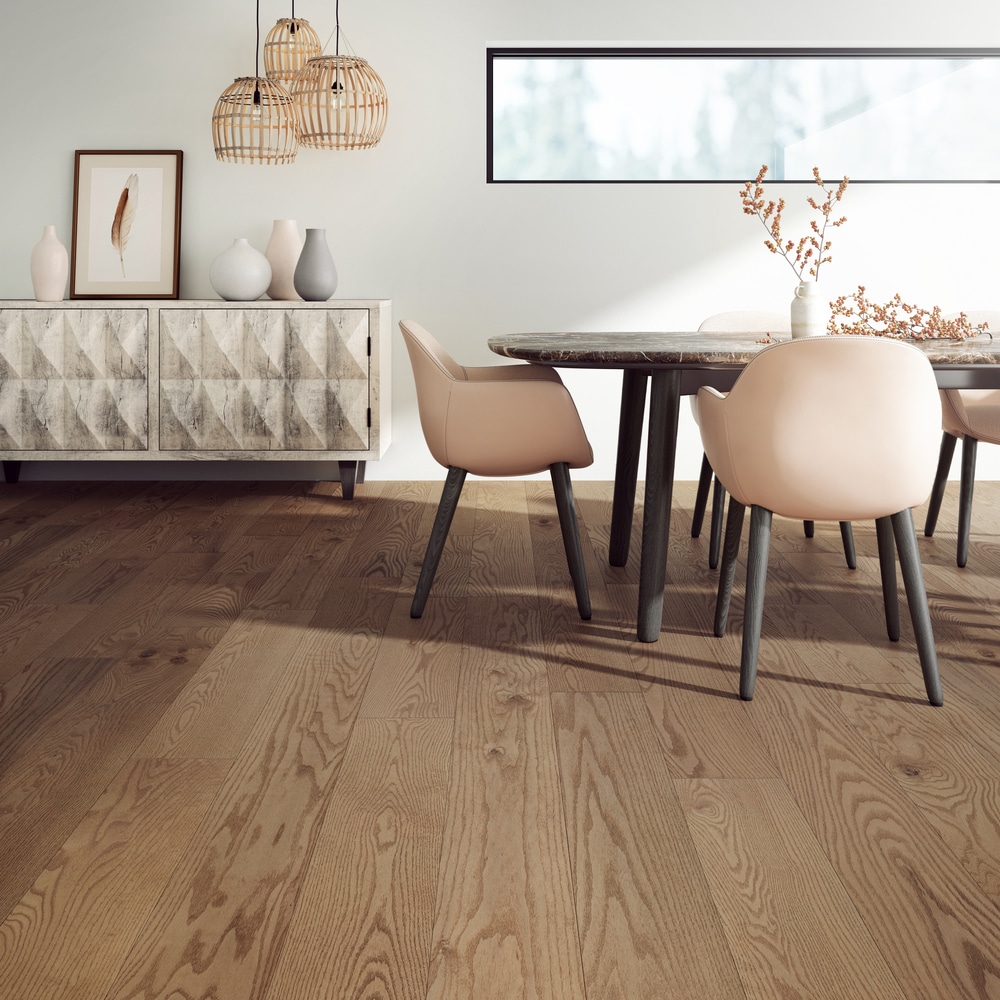 | Cost Considerations | Necessary Materials |
| --- | --- |
| Shims are relatively inexpensive compared to other levelling methods. | Purchase enough shims from a local hardware store. |
| Avoid extra costs by measuring accurately. | A long straightedge and carpenter's level aid precision. |
| Incorrect placement of shims may lead to further complications, increasing repair expenses. | Safety gear like gloves and protective eyewear ensure the safe handling of tools. |
The first step is identifying where your floor dips or rises too much. Use a long straightedge across different areas on the floor to spot these sections. Once identified, you'll slide the appropriate number of shims into each gap until it levels with the rest of the flooring—check this with your level.
A common mistake during this stage is overshimming or forcing too many shims into one gap, which could cause damage to your subfloor or joists, leading to more costly repairs down the line.
Remember patience and precision are key here; take your time with each shim ensuring they"re snug but not forced in place. While this process may seem tedious, creating a levelled surface ready for new flooring installation without any humps or valleys disrupting its appeal is crucial.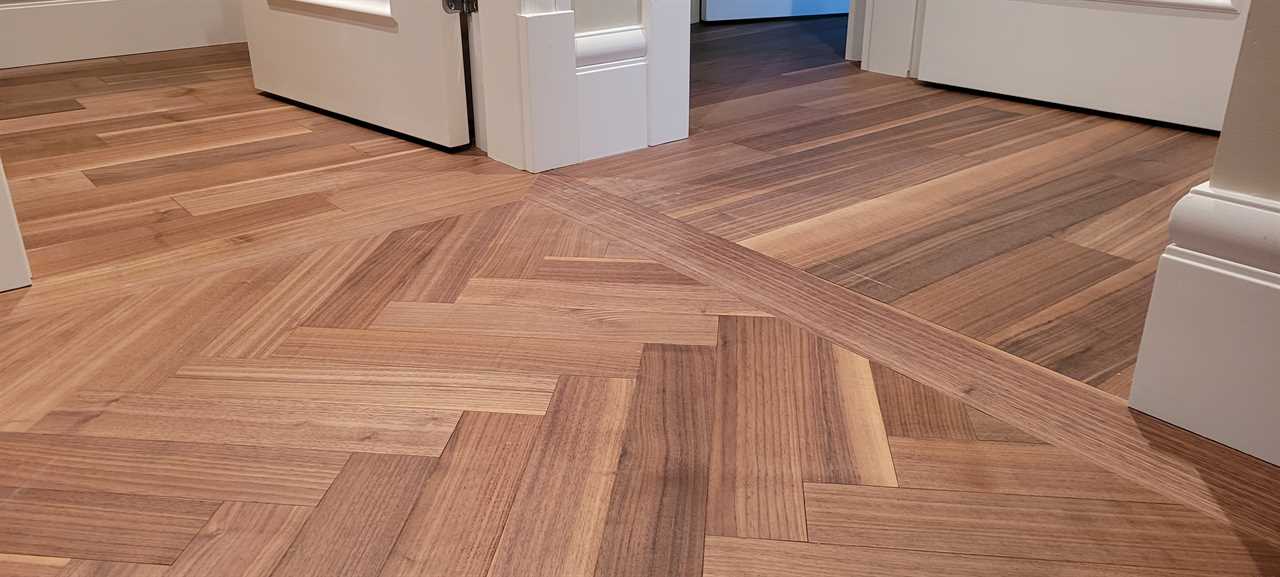 Considering Flooring Options
Considering new flooring for your home? Let's weigh in on the best options for uneven surfaces. When it comes to flooring materials, your choices are vast and varied, each with its own set of pros and cons.
Carpet is popular due to its softness underfoot and ability to conform to minor subfloor-level variations. However, it can stain easily and may not be suitable for high-traffic areas or rooms prone to spills. Vinyl planks or tiles offer greater resistance against water damage while being flexible enough to accommodate slight unevenness. Hardwood or laminate floors, though beautiful, require a more level subfloor as they're less forgiving of dips and humps.
The right underlayment can make a difference when installed over an uneven subfloor. It provides cushioning, sound absorption, moisture protection, and, most importantly – helps smooth out minor imperfections in the subfloor. Depending on your chosen flooring material and the severity of the subfloor irregularities, you might choose foam, cork, rubber or plywood underlayments.
When it comes down to DIY vs professional floor levelling: which is the better option? The answer depends on your skill level and time commitment versus budget considerations. If the issue is relatively minor – perhaps just one or two low spots – then self-leveling compound might be all you need for a quick DIY fix-up. For major levelling issues like sagging joists or foundation problems, however; hiring professionals would be necessary, given their expertise in handling complex structural work.
Choosing suitable flooring materials and adequate preparation will give you a floor that looks great and performs well over time!
Consulting Professional Experts
After considering various flooring options, it's crucial to understand that not all floors are equal. This especially rings true if you're dealing with subfloors in older homes, which can present unique challenges such as unevenness or structural issues. In these instances, you might find yourself needing professional assistance.
Consulting experts specializing in floor installation and maintenance is a smart move before diving headfirst into this project. They can accurately assess your subfloor's condition and offer practical solutions tailored to your needs. Here are some reasons why seeking expert advice is beneficial:
Experience and Expertise: Professionals have years of experience handling various types of subfloor issues. Their expertise allows them to identify problems and recommend effective solutions quickly.
Access to Advanced Tools: They have advanced tools for assessing and correcting subfloors, ensuring accurate results.
Guaranteed Quality Work: Hiring professionals often come with warranties or guarantees.
Remember, getting professional assistance doesn't mean you're incapable of doing the job yourself; it simply ensures that the job gets done the first time correctly- saving time and money in the long run.
So before rolling up your sleeves for a DIY levelling task, contact local flooring experts for advice. With their help, you can embark on this project confidently, knowing that your floor will be levelled accurately for optimal installation and longevity. It's all about making informed decisions while prioritizing quality outcomes over quick fixes when managing home improvement projects like these.
Final Thoughts on DIY Leveling
Roll up those sleeves and dive into a DIY floor levelling project; remember to take the time to understand what's beneath your feet. The process comes with its DIY leveling challenges, but with accurate preparation and understanding, you can certainly tackle it head-on.
Assessing your subfloor is the first critical step. Look for high spots, dips or any damage that might affect the stability of your new flooring. Remember that structural issues like rot or insect damage need professional attention – don't be shy about calling in the experts when necessary.
The self-levelling compound is your friend in this venture; it's designed to fill low areas and create a flat surface for your new flooring. However, it does have its pros and cons. On the one hand, it's easy to mix and apply, effectively smoothing out minor irregularities in the subfloor. It works using gravity – pour it on and watch as it fills in gaps and holes.
On the other hand, a self-levelling compound isn't always suitable for more severe problems such as large humps or deep valleys, which may require planning or sistering joists, respectively. Plus, while relatively inexpensive compared to major structural repairs, keep cost considerations in mind, as these compounds are priced per bag, which can add up depending on the size of your area.
So yes, embrace the challenge! Arm yourself with knowledge about what lies beneath those planks or tiles before diving into your DIY levelling project. With patience and precision, you'll have a level subfloor ready for a fresh start – remember, there's no shame in seeking professional assistance if things get tricky!
Choose Canadian Home Style for your Vancouver flooring projects.
Canadian Home Style is your family-owned and operated flooring retailer with a showroom in North Vancouver, BC. We provide full-service commercial and residential flooring solutions across the Lower Mainland with an extended warranty. We are proud BC Floor Covering Association (BCFCA) and the National Wood Flooring Association (NWFA) members. In addition, we have won the Consumer's Choice Awards back-to-back in 2021, 2022, and 2023 for our commitment to business excellence. We are considered the highest-rated flooring experts in Metro Vancouver. We pride ourselves on holding the highest standards in the flooring industry. We have a strict policy of "not selling or displaying any products we wouldn't want in our homes to uphold our high standards." Before we select a product to feature, we carefully assess product quality, off-gassing, warranties, and responsible sourcing. Book now to visit our North Vancouver flooring showroom; we can help you choose the perfect floor for your home or business.
Our mission is to help homeowners create beautiful homes that reflect their lifestyles while reducing energy consumption and conserving resources. We provide our clients with innovative products, services and education. Our vision is to become Canada's leading sustainable flooring solutions provider. Our values include integrity, respect, honesty and transparency. These principles guide us as we strive to provide outstanding customer service.
We believe that our success depends on the success of our clients and their customers. We work hard to ensure our clients get the most out of their investments. Our team consists of highly skilled professionals who are experts in their field. They have years of experience working together and know what works and what doesn't. They understand how to solve problems quickly and efficiently. We are committed to providing excellent customer service. We listen carefully to our client's concerns and suggestions. We take these into account when planning and executing projects. We always strive to exceed expectations.
Services We Offer:
Main Areas of Service in British Columbia:
Frequently Asked Questions
Is cork flooring okay for kitchens
Cork flooring is great as a kitchen floor because it is durable and easy to clean. It is also resistant to stains. Cork flooring is a good choice for anyone who spends a lot of time in their kitchen. Cork can also be used as an insulation to keep your kitchen floor warm throughout the winter. Cork is also resistant to water, so it is an excellent choice for kitchen floors that are susceptible to accidents or spillages.
How much does hardwood flooring cost per square foot in Metro Vancouver
Hardwood floors are priced between $6 and $30 per square feet, depending on the brand, type of wood, construction, width and grading.
Do you need underlay for cork flooring?
Many cork flooring options include a cork underlay. This adds noise reduction and cushioning.
Which hardwood brands are you most proud to recommend in Canada?
We recommend hardwood flooring only that is made in Canada, or Europe, for the best results. We will be eternally grateful if you choose any of these brands.
Purparket – Made in Croatia and finished in Canada
Mercier – Made in Canada
Lauzon
Preverco – Made in Canda
Made in Europe
What are the most sought-after types of hardwood floors?
Maple and oak hardwood floors are very popular. These woods are classic and long-lasting and can be stained to create different styles. Other popular hardwoods include cherry, walnut, and birch. When selecting hardwood for your home consider how often you will use it and the style of the home.
Statistics
To figure out how much your floor will cost, calculate the room's square footage, then add 5 to 10 percent for cuts and waste. (thisoldhouse.com)
External Links
How To
How to do a successful floor install in Vancouver
Because mistakes can lead to higher costs, professionals should install your floors.
Remove your old flooring with care. It can be expensive to remove old flooring, especially if it is carpet or floating.
Consider buying extra material to account for waste. 10% is the standard. It would be best to consider cutting waste more when you have stairs and hallways.
A company or licensed flooring contractor should be used, especially if you are living in a strata structure.
Install the planks to ensure that the longer sides of your primary windows follow the planks.
Measure and record the ambient job site conditions, including the temperature, relative humidity and subfloor moisture content, before product delivery and installation. Install laminate or hardwood flooring only in areas with high humidity, such as full bathrooms and laundry rooms.
Before installing your flooring material, let it adjust to room temperature at least 48 hours. Wood species may take up to four times longer for adjustment.
Before installing any plank, make sure to inspect it for damage. Do not place damaged planks.
Make sure your subfloor is level and flat. You must ensure that your subfloor meets industry standards. Uneven subfloors can result in problems like telegraph wire effects, hollow spots and others.
Vancouver strata buildings require IIC and STC numbers greater 72. Before you sign anything, make sure to ask about the strata bylaws.
The minimum $2,000,000 liability insurance for strata buildings is required by most of the Metro Vancouver area. Also, your flooring company must be in good standing and have work-safe BC. These documents should always be requested by your flooring contractor.
Feel free to use felt pads for your furniture immediately after it is installed.
Resources: