Mohawk Casual Elegance SmartStrand is part of the 2023 Design Trends Report.
Calhoun, Ga.—Mohawk announced the release of its inaugural residential soft surface Design Trends Report, Renewed Transformation. Serving as a guide to drive the conversation of design innovation between retailers and consumers, the report theme is a direct reflection of the ups and downs consumers have experienced since 2020.
"The pandemic drastically changed our traditional approaches to living, working, schooling and playing," said Audra Keiber, Mohawk's director of design and development, soft surface. "Our homes have become havens as we have ridden the waves of lockdowns, emotional burnout and global unrest. These realities are driving consumers to place more emphasis on sustainability, wellness and personal growth."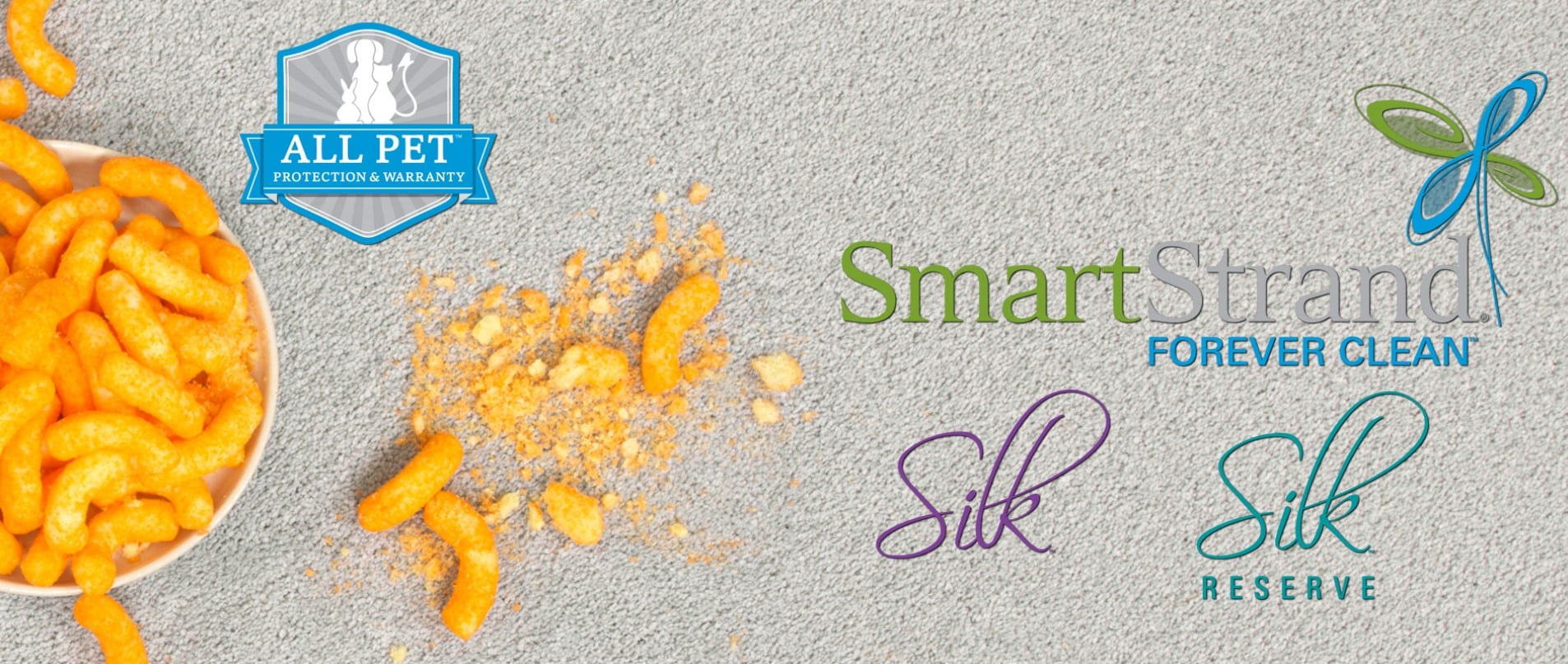 Based on extensive research, the Renewed Transformation Design Trends Report considers all the vital social and lifestyle elements that are trending in the market. "Outlining all of our new possibilities and ideations, Renewed Transformation gives retailers the foundational tools and confidence they need to navigate through the current trends and provide their customers, even the most indecisive customer, with perfect styles for their spaces," Keiber said. "Mohawk matches the market's continuous design evolution, and we provide retailers with products that have sustainability, performance and fashion in mind."
Inspired by nature, Renewed Transformation brings balance and harmony into any space using colours such as warm neutrals, rich browns and calming accents of blues and greens. "Many patterns and textures in fashion have an organic look and feel, capturing the essence of imperfection found with natural elements," Keiber explained. "In 2023, a soft blurring of lines and colours will create abstract impressions and evoke a synesthesia of textural design to stimulate the senses and intrigue the soul."
In support of the 2023 Design Trends Report, retail partners can anticipate new product launches that support the Renewed Transformation colour story.
References:
By: FCNews Staff
Title: Mohawk's releases inaugural Design Trends Report
Sourced From: www.fcnews.net/2023/03/mohawks-soft-surface-design-trends-report-perfect-styles-for-spaces/
Published Date: 03-19-2023
Choose Canadian Home Style for your Vancouver flooring projects.
Canadian Home Style is your family-owned and operated flooring retailer with a showroom in North Vancouver, BC. We provide full-service commercial and residential flooring solutions across the Lower Mainland with an extended warranty. We are proud members of the BC Floor Covering Association (BCFCA) and the National Wood Flooring Association (NWFA). In addition, we have won the Consumer's Choice Awards back-to-back in 2021, 2022, and 2023 for our commitment to business excellence. We are considered the highest-rated flooring experts in Metro Vancouver. We pride ourselves on holding the highest standards in the flooring industry. To uphold our high standards, we have a strict policy of "not selling or displaying any products that we wouldn't want in our own homes." Before we select a product to feature, we carefully assess product quality, off-gassing, warranties, and responsible sourcing. Book now to visit our North Vancouver flooring showroom; we can help you choose the perfect floor for your home or business.
Our mission is to help homeowners create beautiful homes that reflect their lifestyles while reducing energy consumption and conserving resources. We do this by providing our clients with innovative products, services and education. Our vision is to become Canada's leading sustainable flooring solutions provider. Our values include integrity, respect, honesty and transparency. These principles guide us as we strive to provide outstanding customer service.
We believe that our success depends on the success of our clients and their customers. We work hard to ensure our clients get the most out of their investments. Our team consists of highly skilled professionals who are experts in their field. They have years of experience working together and know what works and what doesn't. They understand how to solve problems quickly and efficiently. We are committed to providing excellent customer service. We listen carefully to our client's concerns and suggestions. We take these into account when planning and executing projects. We always strive to exceed expectations.
Services We Offer:
Main Areas of Service in British Columbia:
Frequently Asked Questions
How much does flooring cost in Vancouver per square foot
The type of flooring and installation method you use will affect the time required to install it. Vancouver residents should expect to pay $2.00-$5.00 per square foot for installation. Laminate and luxury vinyl flooring costs $2.00 to $2.75 per square foot. Hardwood flooring costs between $2.50 and $5.00 per square foot depending on how it is installed. Floating hardwood is the quickest and easiest to install and should cost $2.50 – $3.00 per square foot. Nail-down or glue-down hardwood installation is more time-consuming and can cost you between $4.00 to $5.00 per square foot.
Which floor is most economical?
Carpet is the most affordable flooring material. Carpet is often sold in large rolls, which can cover large areas quickly. You don't need to level or prepare your subfloors for carpet installation. Finally, your baseboards don't need removing and reinstalled for carpet installation.
What type of underlayment is required for floating floors?
Underlayment is a thin foam layer placed between the laminate and the subfloor. It absorbs sound and provides cushioning. It is recommended to use a 3-in-1 underneathlayment that includes a moisture barrier and sound barrier as well as foam padding. This will protect your laminate floor from water and damage.
What type of flooring will last the longest?
When it comes to flooring's longevity, quality is key. For long-lasting flooring, you should choose a high-quality product. Some of the most durable flooring options include tile, stone, and hardwood. These materials are durable and can withstand high traffic areas. If you're looking for a more budget-friendly option, laminate or vinyl may be a good choice. These materials are durable but may not last as well as stone or tile.
Experts agree that quality hardwood floors provide the best options for longevity and durability. However, there are some drawbacks. Hardwood floors tend to be more expensive that other flooring options like luxury vinyl or laminate.
Hardwood floors can get stained and scratched easily.
The last problem with hardwood floors is their reliance on natural materials. They are susceptible to cracking and warping from fluctuations in humidity.
It is important to choose hardwood flooring that has a quality engineered core, durable anti-scratch finish, and can withstand daily use by children, pets, and other household users.
What floor is waterproof?
Tiles and luxury vinyl flooring are your waterproof flooring options. Waterproof flooring works in every room, including bathrooms, kitchens, laundry rooms, and basements. If you have pets or children who are active, waterproof flooring is an essential item.
Statistics
External Links
How To
How do you repair cracks in wood floors
Cracked wood flooring is a common problem. Changes in temperature and humidity in the air can cause crack-in wood flooring. Moisture causes wood to expand and contract, eventually leading to splitting of the boards. This is especially true if cracks appear in areas that are subject to heavy traffic.
There are several methods for repairing cracks or dents in wooden flooring. It is important to always consult your local flooring expert before making this decision. If the crack is not too large, epoxy resin mixed with sawdust can be used to fill it. This mixture can be used to seal cracks in floorboards. The resin and sawdust must be mixed with care as too much pressure could cause the wood splitting. The best way to prevent future cracking is to install new floorboards.
If there is a large crack, you need to call a professional. A skilled contractor will take down the floorboard that is damaged and replace it with a brand new one.
Helpful Resources: