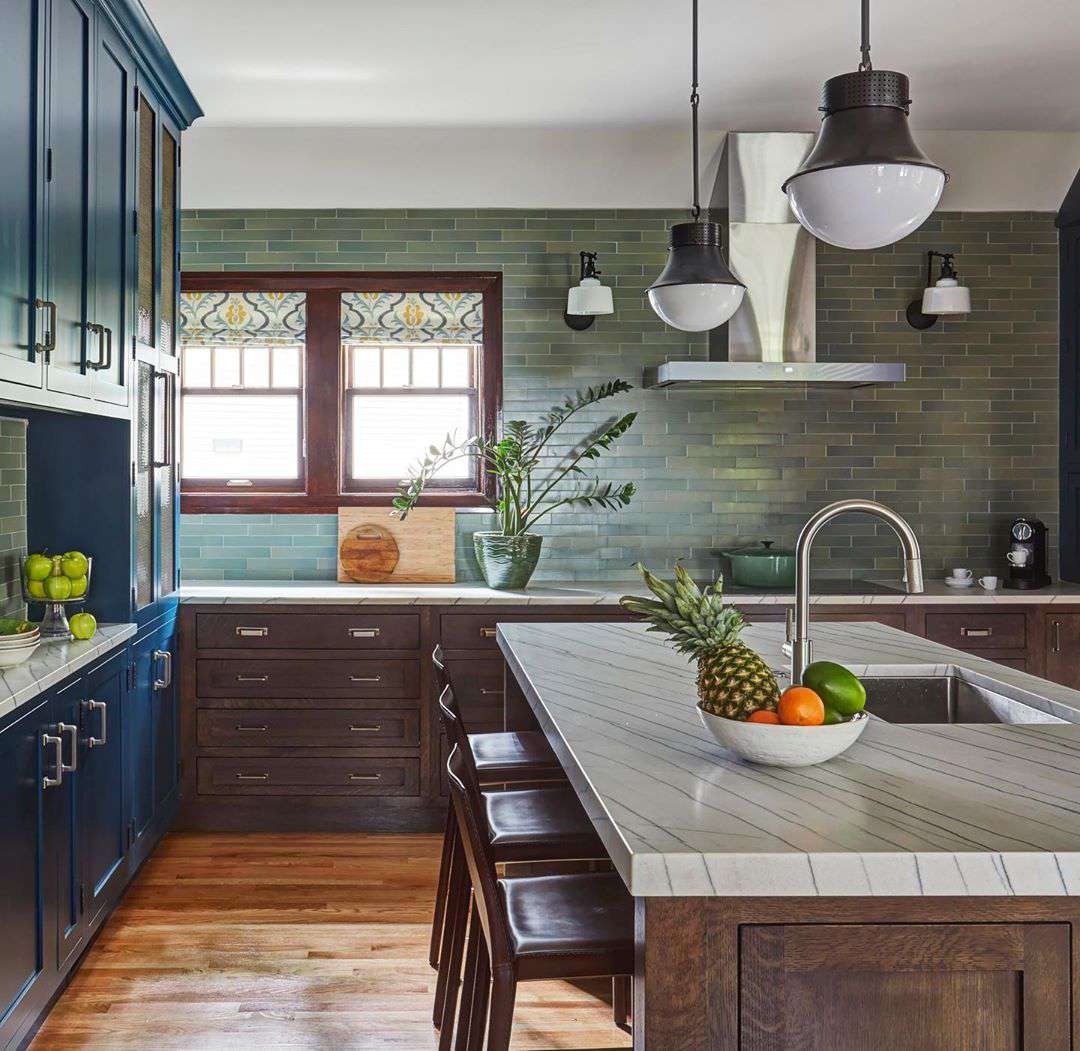 When designing a craftsman kitchen, you must ensure you incorporate elements that can be easily found in a traditional Craftsman home. Subway tile, hardwood floors, window treatments, and custom cabinetry are all good examples of these elements. You might also want to include a bay window, a mail center, or a garage storage cabinet. The features you need in a craftsman's kitchen are many and varied. So, be sure to find one that fits your personality.
Wood Cabinetry
Craftsman kitchen cabinets often have square, straight edges and feature a flat or raised panel. They are often accented with period hardware and decorative molding. The joinery used in craftsman kitchen cabinets can be a variety of styles, including butt and miter joints, dovetail joints, and mortise-and-tenon joints. If you're remodeling an existing home, you may want to opt for a craftsman-style kitchen instead of a contemporary one.
Wood cabinetry in craftsman kitchens typically features warm, rich colors, including olive green and muted blue. You may also choose to have the walls sponged to give the room a "handmade" appearance. In contrast, stainless steel appliances can create a classic contrast with wood cabinetry. Gas stoves from the 1930s or 1940s can also be restored, featuring enamel paint or rounded corners. Wood cabinetry and antique hardware are both common in craftsman kitchens.
The wood cabinetry in craftsman kitchens is typically made of medium hardness wood. The doors can be painted any color, including white. Shaker-style door fronts have uncomplicated square panels. Another popular color for craftsman kitchen cabinets is yellow. You can even go for a more subtle distressed finish instead of white. You may also want to consider incorporating glass in the cabinet doors. Alternatively, you can opt for a more neutral tone, such as gray.
Craftsman kitchens tend to emphasize natural stone countertops. Solid wood cabinetry is often paired with marble or granite countertops for a more classic look. Marble countertops also look great in craftsman kitchens. While they don't have the historical accuracy of wood, natural stone countertops are less expensive and require less maintenance. For countertops, choose a stone that complements both wood and stone. Some popular stone options for craftsman kitchens are soapstone and granite.
Metal Accents
When choosing accent pieces for your Craftsman kitchen, remember to choose metals that complement each other and your room's dominant color. The predominant metal should account for 60-75 percent of finishes in the room. Warm metals have warmer undertones than cool metals, while matte black is neutral and can work well with any other color. Use caution when mixing two very different metals, and make sure your accent pieces have the same hue.
If you want to make a statement without going overboard, consider adding decorative antique china and metal plant holders. Adding these accents to your kitchen can bring style and drama to your room. However, remember that these pieces are difficult to install, and most people will have to hire professionals. Remember to include these accents in your budget. And, don't forget to get a Persian rug to complete your look.
Consider using a traditional farmhouse sink if you're not keen on integrating metal accents into your kitchen design. Farmhouse sinks work well with all styles, and a bright white one would instantly spruce up your Craftsman kitchen. While the original hardy wood cabinets may seem sloppy, they may be the work of meticulous craftsmanship. Refinishing built-ins can also bring the look of your craftsman kitchen to the next level.
When incorporating metal accents into your craftsman kitchen, consider how it fits in with the rest of your home's color scheme. Using contrasting textures adds depth and visual interest. A whitewashed brick wall and traditional island with drawers make this kitchen stand out in a modern space. Using contrasting materials, you can create a craftsman kitchen that matches the rest of your home. And while you're at it, try to be sure to select a backsplash that complements your theme.
Natural Materials
To achieve the authentic look of a craftsman's kitchen, natural materials should be used in its interiors. This includes the countertops and flooring. This style often features hardwood floors. Maple and oak are both appropriate woods for a craftsman's kitchen. The wood used should be rich and lustrous, never dull. This type of wood is also a great choice for cabinets. Choosing a natural material for your countertops will greatly impact your kitchen's overall look and feel.
Craftsman kitchens often feature a wooden countertop or backsplash, which is ideal for those who like earthy tones. Granite, soapstone, and slate are all natural materials that work well with a craftsman style. When it comes to hardware, choose pieces that reflect the craftsman style while retaining a utilitarian look. Hammered and heavy-duty hardware is the most common type in craftsman kitchens. Choose chunky styles in warm tones. Avoid metallic hardware and finishes as these can look too modern.
In the kitchen, natural materials are the focus of the craftsman style. Using wood, stone, and tile will help make your craftsman's kitchen unique and classic. This style's simple shapes and clean lines make the space functional and beautiful. In addition, you can include built-in bench seating for meals with family and friends. And don't forget to incorporate natural materials in the design of your countertops. Stainless steel countertops add a contemporary flair to your craftsman kitchen design.
For flooring, slate and artisan glass mosaic tiles are ideal options. Both materials emphasize the natural look of the kitchen and accents. Slate and soapstone countertops are also suitable materials for this style. Slate and granite countertops can be paired with a leaf design for added interest. However, the materials you choose for countertops depend on your taste and preference. They should be chosen carefully to enhance the overall look of your craftsman's kitchen.
Tiffany Lamps
To complete your craftsman-style kitchen, consider adding one or more Tiffany lamps. These colorful fixtures feature a glass shade of geometric shapes cut into different colors. These pieces of art make beautiful accents to any kitchen, and they don't compete with the natural beauty of solid wood cabinetry. However, they may be too overbearing in the space. To get the best lighting effect, consider using different light bulbs.
If you have high ceilings, consider installing pendant lighting. Pendant lighting provides an attractive focal point for breakfast nooks and provides ambient light. You can opt for a Tiffany lamp or a frameless light fixture. Consider refinishing your current fixtures or hiring a trusted contractor to add a touch of modernity. You can even opt for a classic chandelier instead of a traditional kitchen light bulb. If you're trying to add a touch of character to your room, consider a Tiffany lamp or a bold geometric-styled pendant light.
A traditional Tiffany lamp in your kitchen will look wonderful with your wood cabinets. If your kitchen is made of a lot of wood, opt for a blue base for your lamp, as the warm color will contrast beautifully with your brown countertops. Like the blue in Tiffany lamps, a patterned shade is another good choice. It's also a great way to add color to your space. The base of the lamp can be any color, and the pendants can be a traditional or contemporary style.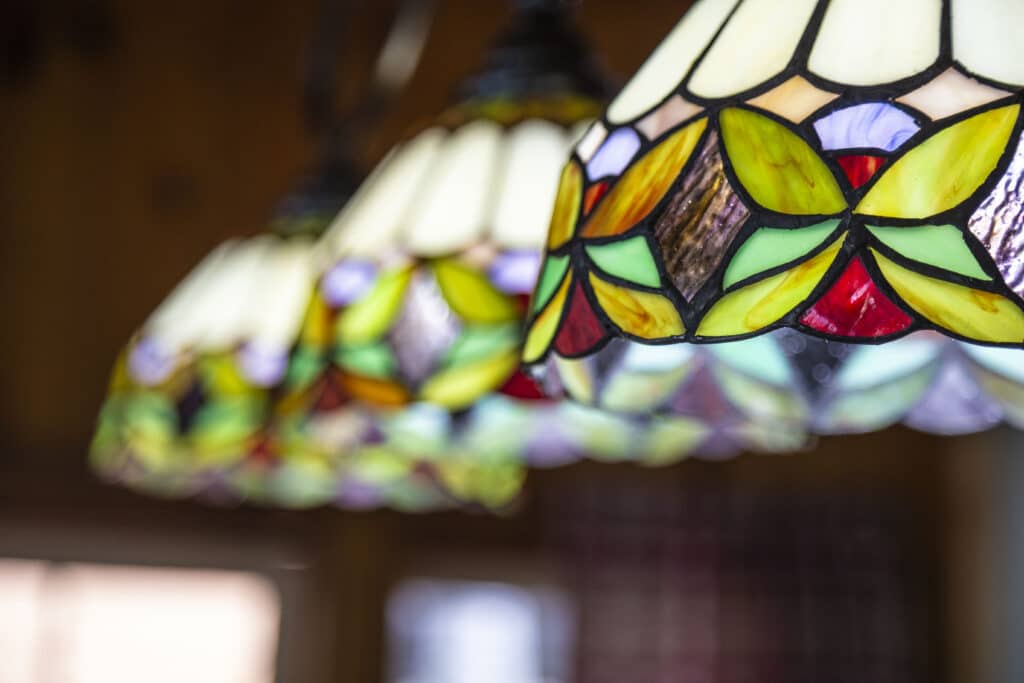 Wood Island
A craftsman kitchen features a wood island to create an inviting, welcoming space. This traditional space has a large center island and is often centered around a central fireplace. To create the perfect Craftsman kitchen, choose classic and durable materials. Wood is the ideal material for a kitchen island because it won't be prone to dents and scratches. In addition to its beauty, wood is highly functional, with space for all your cooking needs.
Craftsman-style kitchens draw inspiration from nature and rarely use synthetic materials. Natural stone is a popular choice for countertops, backsplashes, and flooring. Some types of natural stone include slate, soapstone, and travertine. Each has its unique character and adds a touch of class to the space. In addition to its natural beauty, stone works well with a craftsman-style kitchen because it complements the overall design scheme and color palette.
For a more modern look, choose an accent ceiling design with a recessed center area the same size as the island. White walls are accented with varying textures. Wooden beams and skylights add drama to the ceiling and the kitchen island. And if you're a fan of rustic design, go for an island topped with dark stone. The kitchen island adds a classic touch to the space while adding a contemporary flair.
A Craftsman-style kitchen features a large wooden island that dominates the floor area. The island is topped with black countertops and is complemented by wooden cabinetry. The ceiling is white and has stained glass paneling. White walls and floors also match the wooden structures that surround the island. In the corner, a white marble countertop provides a complementary color scheme to the dark wood accents. A wooden L-shaped peninsula accentuates the island and reflects the kitchen's shape.
Canadian Home Style is your family-owned and operated custom cabinetry retailer with a showroom in North Vancouver, BC. We provide complete kitchen and bathroom renovations across the Lower Mainland with an extended warranty. We are proud members of the NKBA, National Kitchen and Bath Association.  In addition, we have won the Consumer's Choice Awards back-to-back in 2021 and 2022 for our commitment to business excellence. We are considered one of the highest-rated kitchen and bath design and renovation experts in Metro Vancouver. Book now to visit our North Vancouver showroom, where you can get expert advice from one of our kitchen and bath designers. We're happy to be a part of your journey to help you with your next home renovation project in Metro Vancouver.
Services We Offer:
Main Areas of Service in British Columbia:
North Vancouver
West Vancouver
Burnaby
Coquitlam
Squamish
Whistler
Always check our latest articles at…
https://canadianhomestyle.com/category/kitchen-renovation