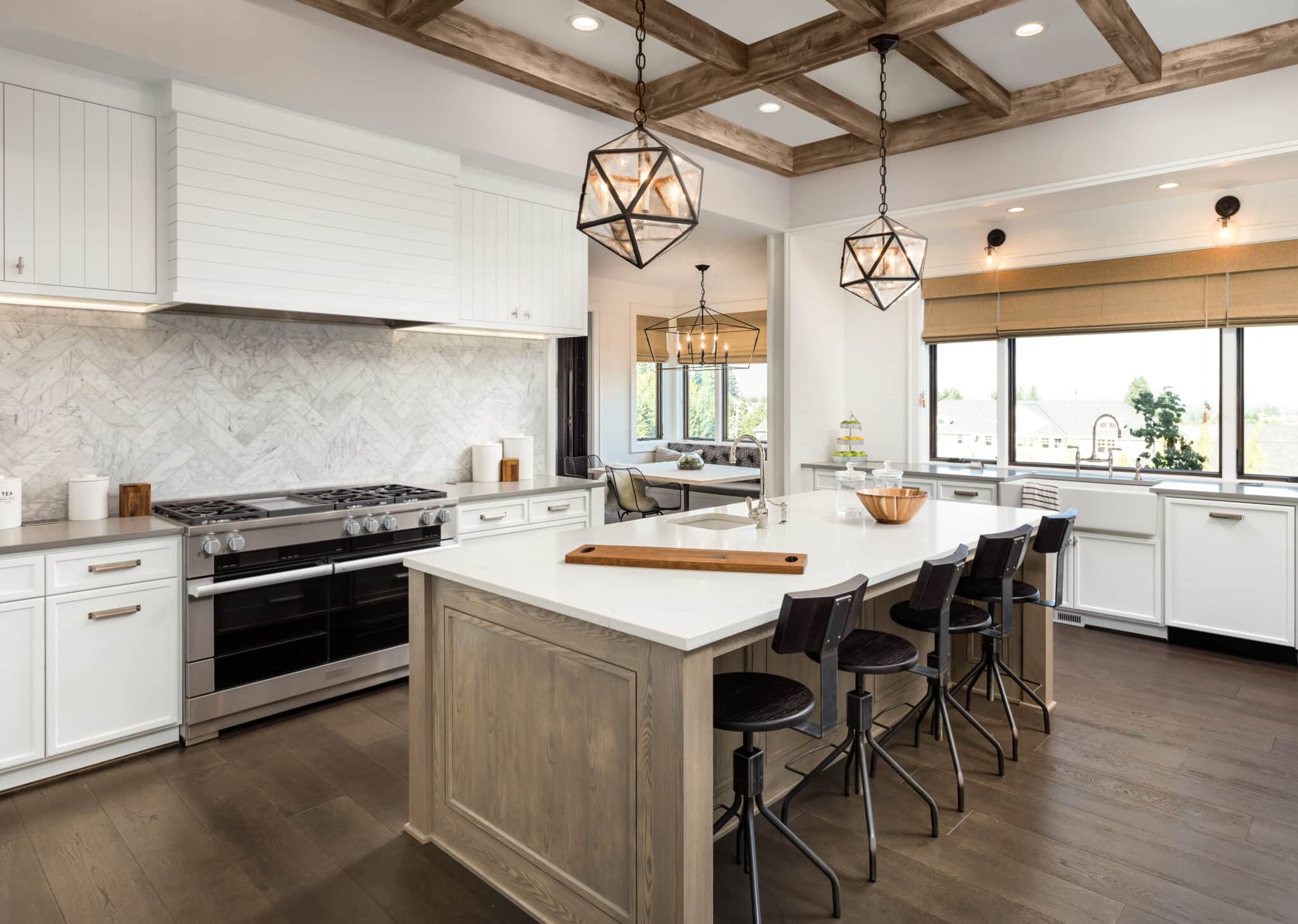 Make your kitchen look more elegant and welcoming.
There are many ways to make a kitchen look more elegant and welcoming. If you have an old kitchen you'd like to repurpose, try painting the cabinets a neutral color. Hang prints to add color and pattern to the walls. Install a kitchen island to maximize storage space. You can also repurpose furniture. Read on to learn more ways to make your kitchen look beautiful. We hope these ideas will help you transform your space without involving a kitchen designer!
Repurpose old furniture to make a kitchen
Repurposing old furniture can save money on new kitchen furnishings and add more counter space to your kitchen. Cut off the wooden top of an old table or bench and attach a pre-cut countertop. Paint it if necessary to match the existing color scheme in the room. You can also use a vintage wooden shipping container to create additional storage space. Repurposing these old pieces will also add an attractive, rustic look to your kitchen.
An old side table with a drawer can be repurposed into a flower bed, complete with colorful blooms.
Once you've determined the sink space, you can decide on the rest of the furniture. Some pieces of old furniture can be repurposed, such as a display cabinet. Old entertainment units can be repurposed as storage space or a headboard. You can also search for one-of-a-kind items at flea markets or antique stores. Some of these pieces may be difficult to find, so don't be discouraged if you don't have all the tools to complete the project.
Paint cabinets a neutral color
While warm white is a classic choice for a backsplash, it can be too yellow or dingy for the cabinets. Most clients are looking for a neutral color for their cabinets. A beautiful choice would be Pratt & Lambert's Pebble. If you want a more eclectic look, consider using bold, bright colors for the cabinets and backsplash. These colors will instantly transform the space into a fun and welcoming place to work.
The modern neutral gray pairs beautifully with bold colors and is versatile enough to be used in traditional and modern kitchens. With its subtle undertone, gray can even go with a kitchen backsplash. It can be easier to clean than white, though a paler shade may require more cleaning. While blue is an old favorite, other shades of blue are now making a comeback. Here are some of the latest color trends for kitchen cabinets.
A warm neutral kitchen color is White Dove. This warm shade can be the perfect choice for your kitchen with a hint of gray and yellow. However, White Dove may clash with white quartz countertops because it's a brighter white and needs a few extra coats to fully cover the cabinets. White Dove can also create an inviting, farmhouse look in open concept kitchens.
Add a kitchen island to maximize storage space.
Adding an island in your kitchen can add much-needed storage space. It also gives you more counter space. The added space is great for large dinner parties or catching up with family. In addition, you can add a beverage refrigerator, saving valuable fridge space while keeping your favorite beverages right at hand. A kitchen island can be an excellent place to store utensils, cleaning supplies, and other items.
In addition to the traditional side cabinets, a kitchen island can have back-to-back cabinets. These are great for storing more frequently-used items, like pots and pans. Work side cabinets are also great for storing countertops appliances like ice makers and coffee pots. Open shelving allows you to utilize more of your island's surface area for other purposes, like displaying decorative ceramic dishes.
An island can also be a social hub for your kitchen, serving as the central food prep area. In addition to being useful, an island requires multiple types of lighting. Overhead spotlights can be dimmed to make the area more intimate, while lanterns provide practical task lighting. Also, when it comes to the color schemes, think about the type of light you want to incorporate into the space. Neutral colors can create a warm, inviting atmosphere.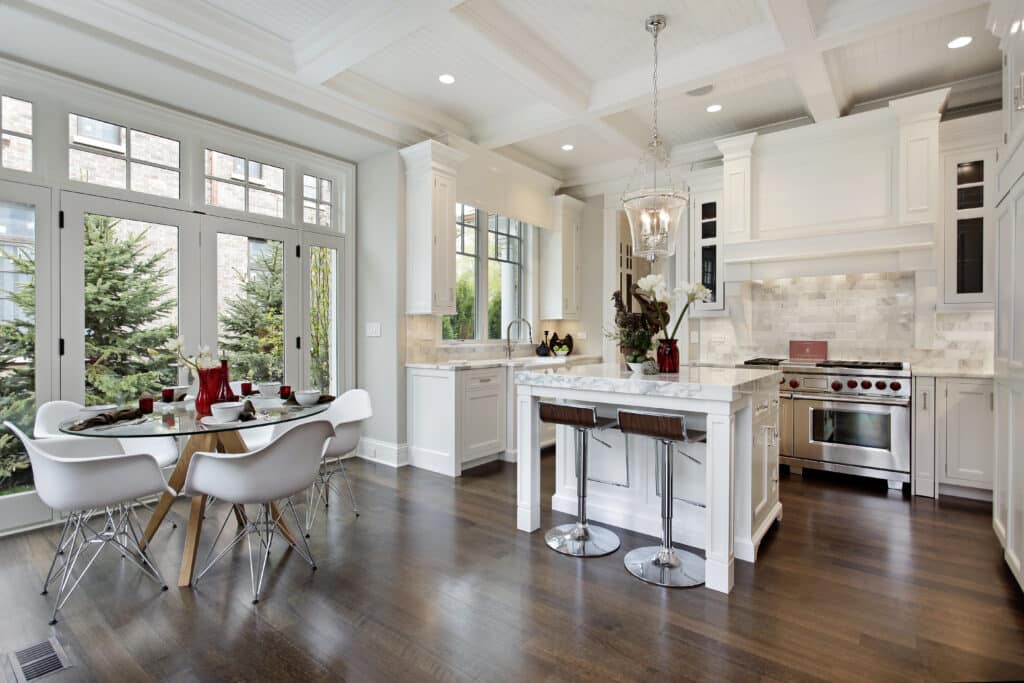 Use mirrors to make a kitchen look bigger.
A large mirror positioned directly across from the entrance to the kitchen can give the illusion of a larger room. If the kitchen is above or behind a stove, it's best to avoid using regular mirrors. If you use a mirror over the stove, choose a heat-resistant one to prevent the inconvenience of melting or exploding glass. However, if you'd prefer to add a mirror above the stove, a thin one that can be used in multiple ways will do the trick.
Using long mirrors will make a room appear wider and more open. You can also place them vertically or horizontally on the room's walls to create an illusion of greater height and space. In any case, keep the mirror's length the same as the width of your furniture and the size of the kitchen's counters. A long mirror will also open up a crowded kitchen by reflecting natural light from the other side. A long mirror will also make a dark room look lighter and brighter.
Adding a mirror on the wall behind the stove or the refrigerator will create the illusion of a window and help make under-counter lighting look brighter. You can also add mirrored tiles to the walls behind cabinets or on the door panels. If you can't find mirrored tiles, you can make fake mirrored furniture using a glass cutter. Adding mirrored tile to the wall can create a hall of mirrors in a small space.
Install high-quality materials to build cabinets
You can choose several materials for the cabinetry in your kitchen. Particleboard, for example, is made of wood particles combined with a resin and pressed together under pressure. This material is the base for most cabinetry, and it's becoming increasingly durable with new technology and improved resins. However, poor grades of particleboard are prone to loosening fasteners and buckling under the weight of kitchen gear. To avoid such problems, consider installing cabinets made of medium-density fiberboard. These cabinets offer superior screw-holding strength and a smooth surface. They can be painted or shaped and are fairly affordable, too.
Although most kitchen cabinets come ready-made, if you're looking for a truly custom look, consider custom or semi-custom options for added customization. One of the most overlooked aspects of cabinetry is its drawers. Fortunately, cabinet drawers are typically made of the same material as the cabinet box. However, for higher-quality drawers, they'll likely be made of solid wood. The fronts will probably be made of MDF or solid wood.
Create a budget for a kitchen remodel
If you're considering a kitchen remodel, you'll want to create a budget. The key to a successful remodel is prioritizing and cutting corners wherever possible. The biggest mistake is spending more on things they don't need. While decorative decals may be nice, your cabinets may need more repair work than you'd like to spend. To keep your costs under control, consider finding alternative solutions for items you don't need.
Once you know your budget, you can start researching what type of kitchen you want. Take measurements of your current kitchen and make a list of desired components. Once you've made your list, search for a contractor. You can also consult the National Kitchen and Bath Association to determine the value of a kitchen remodel. Ensure you include the costs of appliances, cabinets, flooring, and lighting when you estimate your total expense.
If your home is for sale, a kitchen remodel is a good investment, but only if you plan to sell it in five years. A kitchen remodel could be a worthwhile investment if you plan to stay in the same home for more than five years. Once you decide to invest in a kitchen remodel, consider other costs and the time it will take to fund the renovation.
Canadian Home Style is your family-owned and operated custom cabinetry retailer with a showroom in North Vancouver, BC. We provide complete kitchen and bathroom renovations across the Lower Mainland with an extended warranty. We are proud members of the NKBA National Kitchen and Bath Association.  In addition, we have won the Consumer's Choice Awards back-to-back in 2021 and 2022 for our commitment to business excellence. We are considered one of the highest-rated kitchen and bath design and renovation experts in Metro Vancouver. Book now to visit our North Vancouver showroom, where you can get expert advice from one of our kitchen and bath designers. We're happy to be a part of your journey to help you with your next home renovation project in Metro Vancouver.
Services We Offer:
Main Areas of Service in British Columbia:
North Vancouver
West Vancouver
Burnaby
Coquitlam
Squamish
Whistler
Did you miss our previous article…
https://canadianhomestyle.com/kitchen-renovation/3d-software-for-dream-kitchens/