Solid hardwood versus Engineered hardwood:
A question that we're commonly asked is "What better, solid or engineered hardwood", to any novice within the industry this can be misconstrued just by the names of the flooring. As we love giving people advice on their flooring solutions, we thought we would write an article that goes in-depth about this common question. So, without further ado, let's get right into this.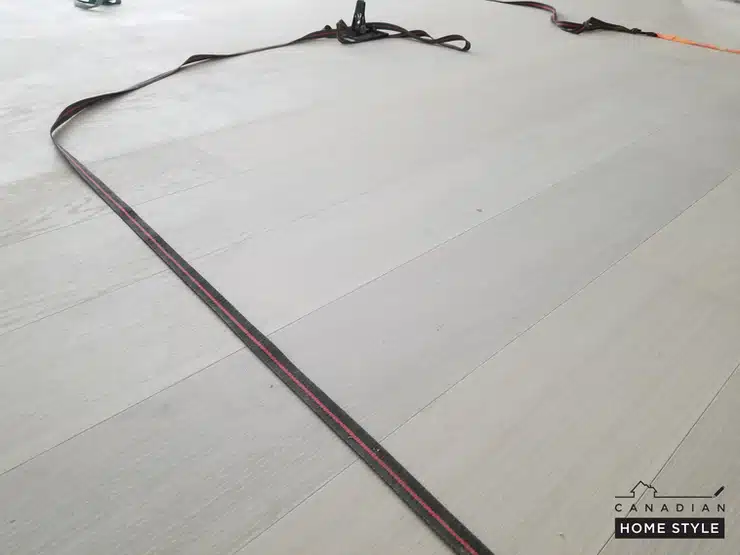 Before we dive into the answer, it's best to get a better understanding of each wood type to ensure you're on the right track.
Solid Hardwood Flooring
To put it simply, this flooring is milled from a single piece of wood. Solid hardwood flooring is a natural product that reacts to fluctuations in temperature and moisture by expansion and contraction. Unlike engineered hardwood, this flooring has to be securely fixed to the subfloor during installation by nailing it to the plywood subfloor.
 As you can probably grasp from the name "engineered", it is constructed from a solid wood top layer that is attached to a core of several wood layers (or plies), which have been stacked and glued together under pressure. Combining different types of wood species can result in a much better flooring product that offers a broader range of protection against humidity and temperature changes. For example, Hickory is a very hard and strong wood as your top wear layer but it's also very dry and unstable. Therefore, you need to combine Hickory with another wood species such as the Baltic birch of Russia to get the stability and performance needed from your hardwood flooring.
So, in high insight, different species of wood serve unique purposes within the overall construction of the engineered products and you're able to achieve more from this type of flooring than you are from a single species of wood.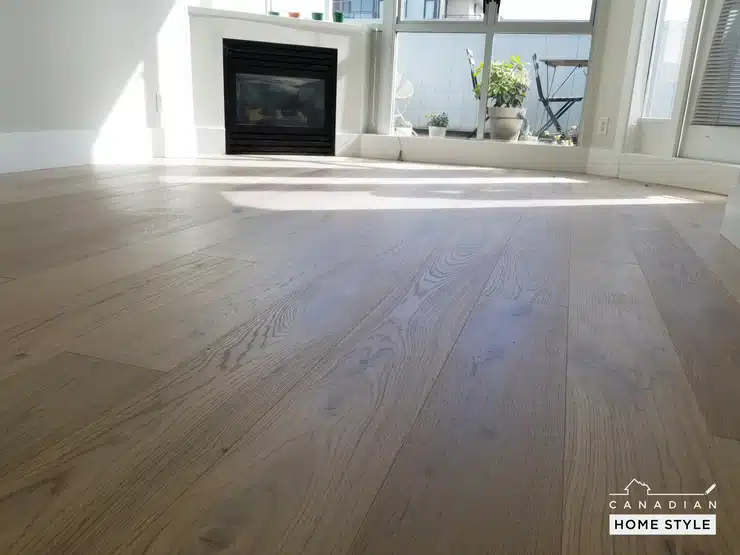 From an overall perspective, engineered hardwood is much better than solid hardwood. But let me explain why over a variety of important flooring factors.
Hardwood Stability
First, let's talk about the differences in structural stability that can be found in both solid versus engineered hardwood.
It's renowned that most hardwood flooring provides poor stability through temperature changes and has a lack of humidity control, meaning moisture can affect the structure of the planks. However, engineered hardwood flooring is constructed in a way that can withstand such structural changes. This is all thanks to the engineered core that contains more stable species of wood that can compensate movements. A great example of this is the Baltic Birch of Russia, as it's grown in an extremely cold environment, therefore, it's super stable and our top choice for core construction.
Hardwood Installation
A massive advantage that engineered hardwood flooring has over solid hardwood is that it can be installed however you like it. You can float it, glue it or simply staple it just like nailing down a solid hardwood. Therefore, it can be installed in most locations of a house, including, basements and other areas that are subject to moisture or need reduced levels of noise. If solid hardwood is installed instead in these types of locations, it'll swell, quickly become damaged, or be rather noisy for the neighbors below.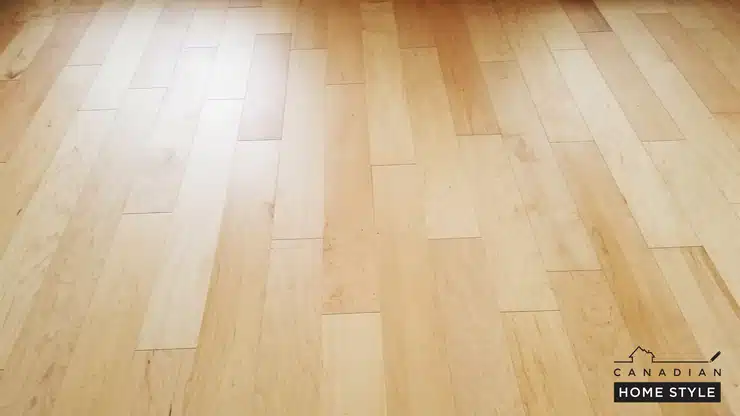 Hardwood and Radiant Heating
You may be thinking about getting radiant in-floor heating with your new hardwood flooring. If so, you would have to make sure you purchase engineered hardwood flooring. The multi-layered design that engineered wood offers is consistent with temperature changes and doesn't cause a moisture build-up. It'll react with its environment by expanding and contracting depending on the current state it is in, something that solid hardwood flooring struggles to offer.
Price of Hardwood flooring
It's clear to see that engineered hardwood flooring is the more superior flooring solution in comparison to solid hardwood. However, with convenience, better stability control, and wider boards, engineered hardwood flooring comes with a bigger price tag.
Depending on what type of wood you opt-in for will reflect massively on the price, but as an overall market average, engineered hardwood is more expensive than your traditional solid hardwood.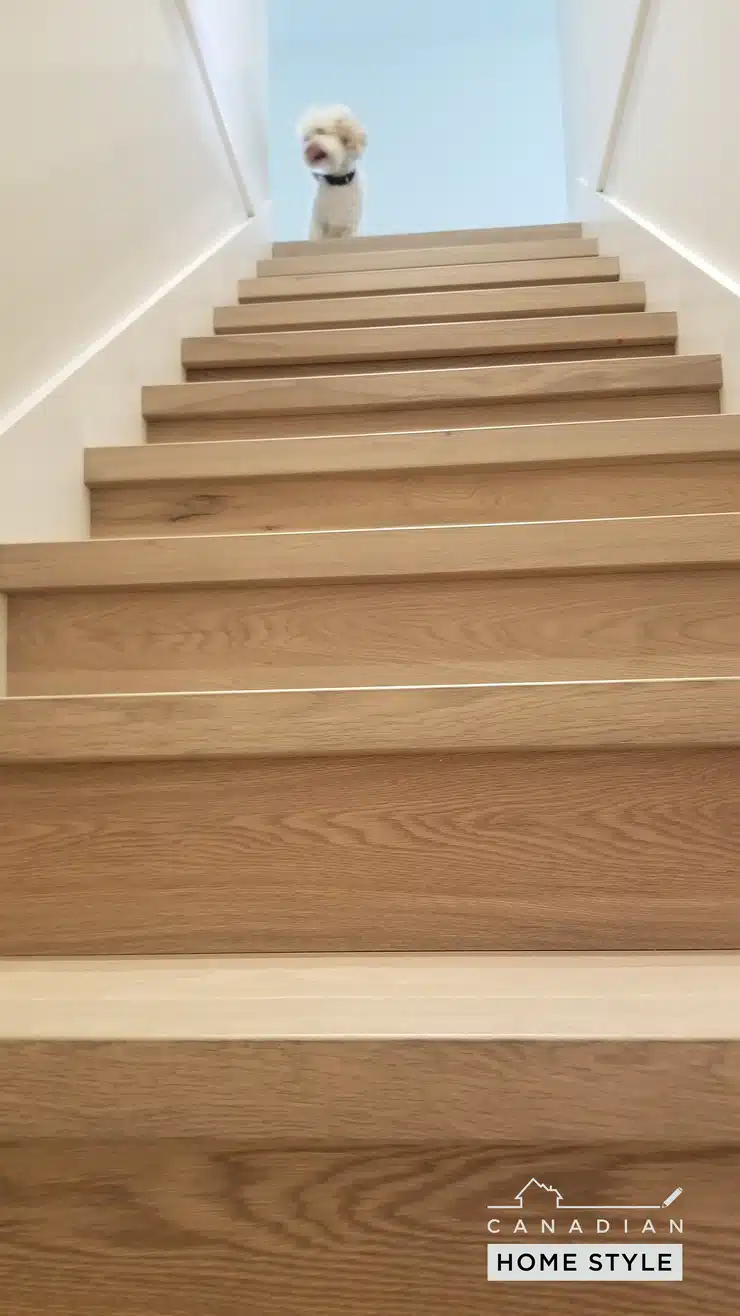 What Type of Hardwood Flooring Should I Choose?
It's great knowing which flooring is better, but what floor should you choose? This depends on an array of variables which can be found below.
Budget – First is budget and as mentioned above, engineered hardwood flooring can typically be more expensive than your average solid hardwood. However, this does depend on what type of wood you opt-in for.
Location – Engineered floors can practically be installed anywhere, whereas solid hardwood floors aren't recommended to be installed in areas with high humidity or moisture levels, such as basements. This is because solid hardwood flooring doesn't cope with temperature changes as well as engineered wood.
Style – If you're interested in the current flooring trends and are looking for wider planks to modernize your home, you'd have to stay with engineered hardwood flooring. Solid hardwood widths get no more than 5″. This is strictly related to the overall stability of the planks that we've been talking about. A solid hardwood plank over 5″ width would not be stable enough for flooring purposes. However, engineered hardwood construction allows you to go up to really wide planks. In the hardwood industry, manufacturers are offering boards up to 9″ in width and 96″ in length.
At Canadian Home Style, we love to help you in regards to all your flooring needs. Come and visit our North Vancouver flooring and custom cabinetry showroom for more information.
Canadian Home Style – North Vancouver Flooring and Custom Cabinetry – Book Now!