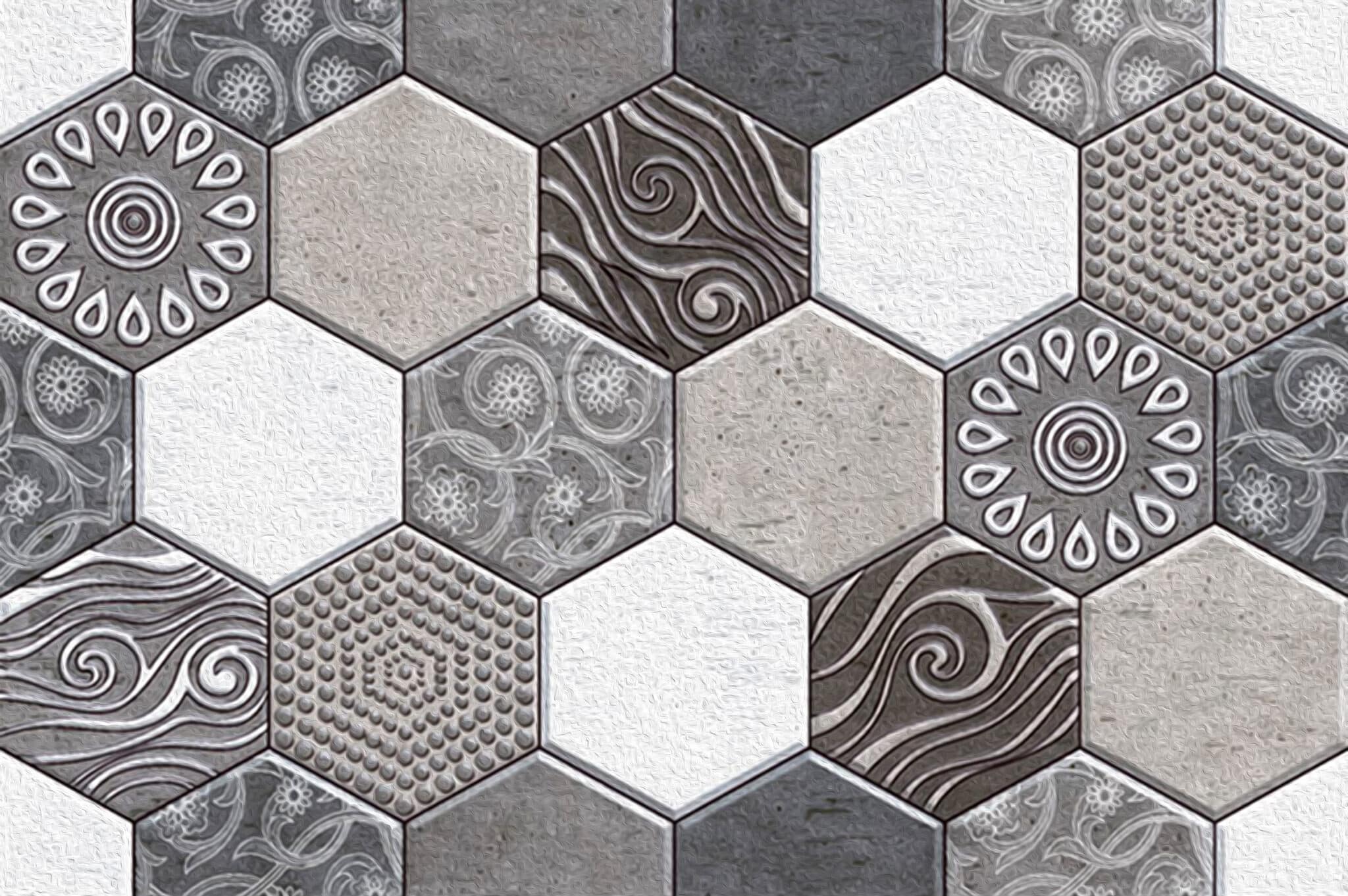 A Guide to Choose the Tiles For Your Walls
If you want to put tiles on your wall, you'll need to pick the appropriate kind. In general, the type of tile you choose will depend on the purpose you have for the space. There are four basic classes of tiles: Class III, Class IV, and V. Class III are suitable for normal foot traffic in a residential setting, such as countertops or walls. Class IV is approved for heavy commercial and institutional foot traffic and can be used for all types of home applications and light commercial work.
What is considered a wall tile?
When it comes to tiles, the rule of thumb is what goes on the floor can also be installed on the wall. However, not all wall tiles can be used for flooring purposes. They are not strong enough for high-traffic areas, or they are not slip-resistant. There are several factors you should keep in mind when choosing wall tiles:
Size and shape:
Tiles come in a variety of shapes and sizes. You will want to select tiles that are the appropriate size for your space. For example, in a small room, you would not want to use super large tiles as they will make the room appear smaller.
Color:
The color of your tile should complement the overall design of your space. If you go for a more traditional look, you might want to avoid brightly colored tiles. However, if you are trying to make a statement, go for it!
Texture:
The texture of your tile can also add interest to your space. Smooth tiles are classic and elegant, while textured tiles can add a bit of fun and personality.
Finish:
The finish of your tile will also affect its overall look. Glossy finishes reflect light and can make a space appear brighter, while matte finishes have a more subdued look.
Floor tiles – Porcelain is your typical floor tile.
There are several important differences between wall tiles and floor tiles. The main distinction lies in their weights. Wall tiles can be heavier or lighter depending on the type of wall material. While some types of wall materials can handle heavier tiles, others can't. To choose the right wall tile, it's important to determine the type of surface that will be covered and the amount of foot traffic that will be expected of it. If you're installing floor tiles on the wall, choose a tile with a Coefficient of Friction (COF) of at least 0.42.
Ceramic Tiles – Ceramic is budget friendly and is your typical wall tile.
If you are installing tiles on your wall, it's important to consider the weight of the tiles before you start. Wall tiles are usually much lighter than floor tiles. Their texture is also much thinner than floor tiles. This means they will absorb more water than they should and become difficult to clean. For this reason, floor tiles should not be installed directly on the wall. The tiles should be secured with a strong adhesive on the wall before you begin laying them.
Mosaic tiles (small tiles) are great for an accent wall or small residential areas.
Mosaic tiles are a great way to bring your interior design plan to life. They come in all colors and sizes and can be made from different materials, such as ceramic, glass, natural stone, and metal. Some mosaics can even be installed on the floor! Mosaic tiles are usually set randomly and on a mesh-mounted sheet. You can use the tiles on the floor or the wall, or choose to do both!
If you're interested in a more formal look, a mosaic tile wall can be a great choice. Usually two inches in size, mosaic tiles can be made from many different materials, such as glass or ceramic. You can choose the design you want or use a pattern to make your mosaics more interesting. Either way, they will add a sapid touch to any room. This style is very popular and has a wide variety of applications.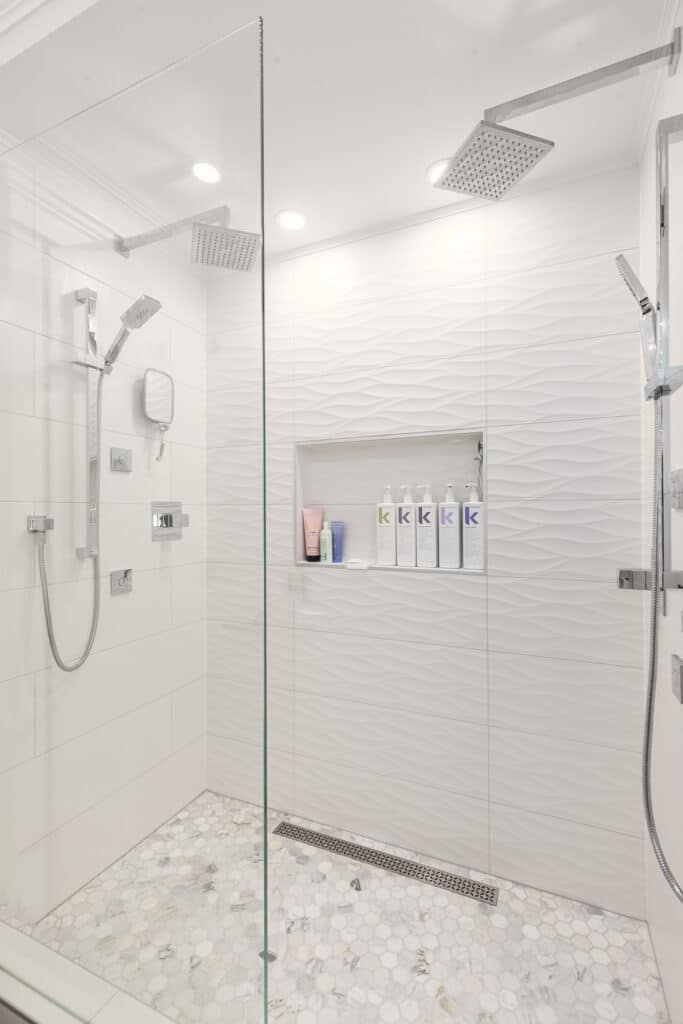 Rectangular tiles or large format tiles are designed for less grout.
Whether you're redecorating your living room or kitchen, you'll likely use rectangular tiles on the wall. These timeless tiles are available in a wide variety of materials and patterns. Using them on your walls is a great way to highlight irregularities in a room or mask those in long, narrow interiors. Here are a few decorating tips to help choose rectangular tiles for your walls.
First, choose a tile pattern you like. Rectangular tiles can be more challenging to fit than square or mosaic tiles. While a traditional tiled wall may feature standard-size square tiles, you can create a pattern with smaller mosaic tiles. Use mosaics on a small wall area for a bold, busy look. It's better to avoid using tiles that are too large. If you're worried about getting a messy look, stick to a simple pattern.
Natural stone needs maintenance.
There are many reasons to use natural stone tiles on your walls. Aside from their beauty, they also add durability and resale value to your home. A natural stone wall tile needs regular maintenance, however. There are different types of natural stone wall tiles, including tumbled stones for a rustic look or high-polished smooth tiles for a contemporary feel. Tumbled stone tiles are a wonderful way to bring the outdoors into your home, and you can also use them in your kitchen or bathroom.
Travertine:
A type of limestone, travertine is a popular natural stone for walls and floors. It has a smooth surface with a matte finish. Travertine is available in many colors, from light to dark.
Granite:
Granite is one of the hardest natural stones and is ideal for high-traffic areas. It's available in many colors and patterns and can be polished to a high shine.
Marble:
Marble is a popular choice for walls and floors. It has a smooth, cool surface and is available in many colors. Marble tiles need to be sealed regularly to protect them from staining.
Slate:
Slate is a natural stone that comes in many colors, from light to dark. It has a smooth surface with a matte finish. Slate is a popular choice for floors and walls.
Soapstone:
Soapstone is a soft stone that's often used in countertops. It's available in many colors, from light to dark. Soapstone is a popular choice for floors and walls.
Glass is perfect for Backsplashes.
If you're looking for a unique design that adds a touch of sophistication to any room, consider installing glass tiles on your walls. The shiny material of glass reflects light and adds a modern twist, unlike any other surface, giving it a unique visual appeal. It comes in various colors, shapes, and textures, creating endless design options. The reflective properties of glass also create an illusion of space. In the right combination, glass tiles can add depth to neutral decor, while contrasting colors create a dramatic backdrop.
While most people use glass tiles for their kitchens and bathrooms, it's equally beautiful in other areas. Because glass is non-porous, it's easy to clean and is not prone to mineral deposits or soap buildup. The Glossy Gold Hexagon Glass Mosaic Tile is a beautiful and energetic addition to any bathroom, and it also reduces the likelihood of bacterial growth and watermarks. They are perfect for use in kitchen backsplashes.
Canadian Home Style is your family-owned and operated custom cabinetry retailer with a showroom in North Vancouver, BC. We provide complete kitchen and bathroom renovations across the Lower Mainland with an extended warranty. We are proud members of the NKBA, National Kitchen and Bath Association.  In addition, we have won the Consumer's Choice Awards back-to-back in 2021 and 2022 for our commitment to business excellence. We are considered one of the highest-rated kitchen and bath design and renovation experts in Metro Vancouver. Book now to visit our North Vancouver showroom, where you can get expert advice from one of our kitchen and bath designers. We're happy to be a part of your journey to help you with your next home renovation project in Metro Vancouver.
Services We Offer:
Main Areas of Service in British Columbia:
North Vancouver
West Vancouver
Burnaby
Coquitlam
Squamish
Whistler
Always check our latest articles at…
https://canadianhomestyle.com/category/bathroom-renovation