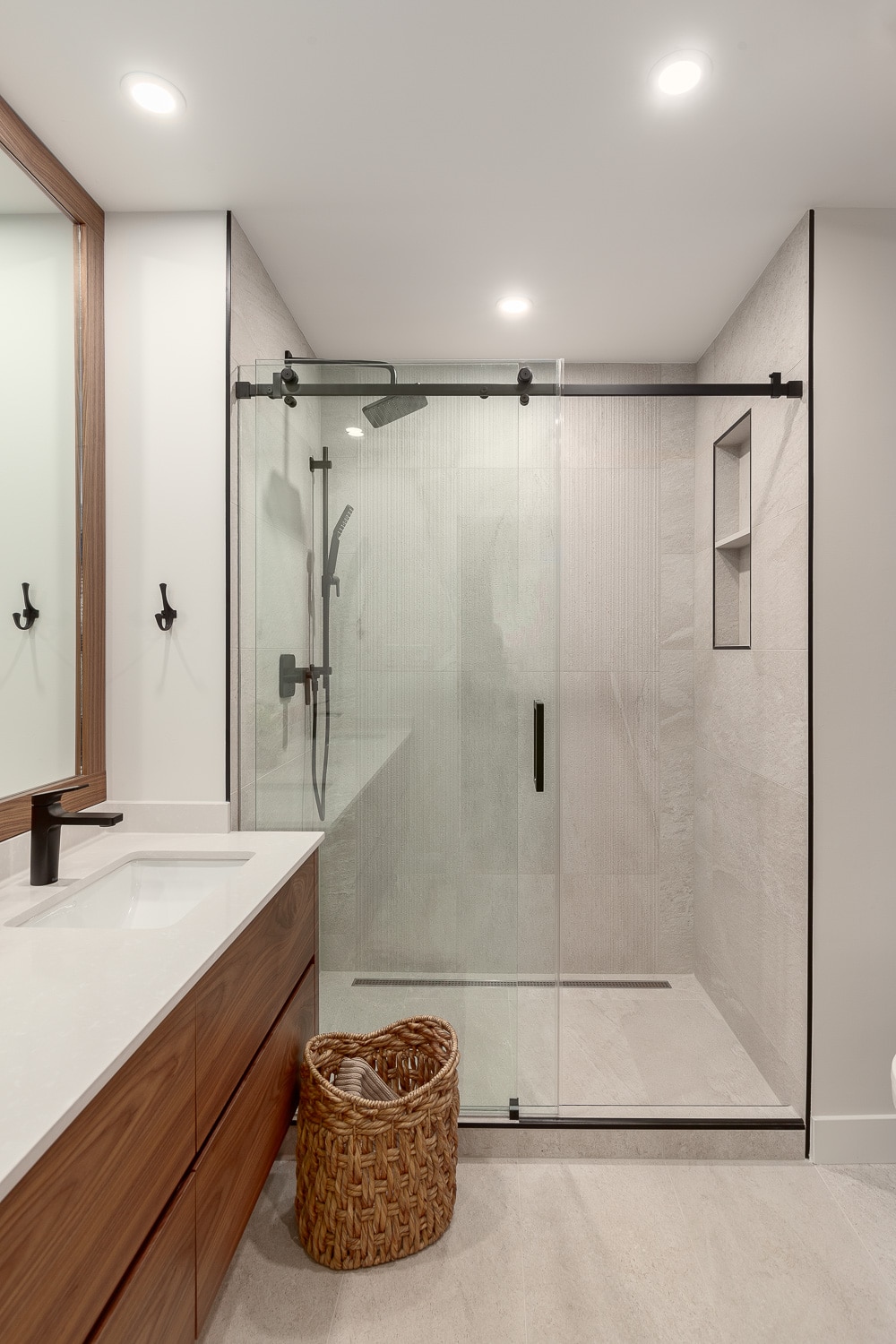 You're renovating your bathroom and you're wondering about your shower drain options. The most common mistake people make during shower drain installation is installing the wrong type of drain. There are many different types of drains to choose from, but the three most common types are Linear shower drain, Compression-style shower drain, and a Tileable grate. Let's explore each of these types and how to properly install them. And don't worry, because it's easy. All you need to do is follow some simple instructions and you'll be a pro in no time.
Linear shower drain
Linear shower drains are the preferred choice of modern homeowners. These drains can offer a number of benefits but proper installation is essential to ensure their performance. Here are some points to keep in mind:
First, measure the height of the shower floor. It should slope toward the linear shower drain so that it can be installed parallel to the entrance of the shower. Otherwise, it could cause a tripping hazard. Measure the height of the drain so that the top of the grate cover is an approximately one-eighth inch below the tile. After determining the height of the drain, install the grate cover and attach the linear shower drain.
The benefits of linear shower drains include more design flexibility. The linear design eliminates the need for a shower curb and the visual break in the floor. Additionally, the linear design maximizes the flow of water toward its exit port. Depending on the tile style, you can even customize the drain to accommodate a wheelchair or other mobility aid. This is a perfect option for aging-in-place bathrooms. The linear drain installation process is much simpler with linear drains than with center drains.
Schluter makes beautiful linear drains in a few different finishes and sizes depending on your style and shower size. That's Canadian Home Style's recommended line of linear drains.
Point shower drain
There are several steps that must be followed during a Point shower drain installation. First, clean the area and floor. The drain pipe should be free of debris during assembly. Use a pre-assembled sealing membrane or a cloth to protect the drain during the assembling process. Once the drain has been installed, ensure that the sealant has cured for at least 24 hours. Afterward, attach a metal grate over the top of the drain assembly.
If you want a shower drain that doesn't cause water to pool, a linear drain is your best bet. This type of drain requires a single slope, whereas a center point drain requires all four sides to slope toward the center. This type of drain is also more expensive than a center point drain. However, they are easier to install, but it's important to hire a plumber with experience with this type of drain.

Compression-style shower drain
Installing a Compression-style shower drain requires a few basic steps. Before tackling the installation, make sure you have the right tools and materials. One of the most important parts is the compression gasket, which must fit snugly over the drainpipe. To install this drain, you'll need a screwdriver and silicone caulk. Make sure not to over-tighten the joints or the silicone may strip out. Once the drainpipe is installed, give the joints enough time to dry before using it.
Compared to other styles of drains, compression-style drains can be installed more easily. The drainpipes are attached to the compression-style assembly with compression nuts and washers. These drains are available in brass, ABS, PVC, and steel and work well with a variety of shower bases. Before starting the installation process, you should prepare rags and containers to clean up the mess. Moreover, you must have all the tools you need, including the drain ring and the screws.
Tileable grate shower drain
To ensure proper drainage, tileable grate shower drain installation requires waterproofing underneath thick-bed mortar. Tileable grate shower drains include linear rims. The linear grate is connected to a drain sub-assembly by means of clear weep holes. To install a linear grate shower drain, tileable grate drains must be installed at a slightly lower level than the floor tile.
In addition to the standard grate, the KERDI-DRAIN linear drainage system is designed for use with a Schluter KERDI-SHOWER tray. This drain can be installed adjacent to a wall or at an intermediate location. Its low-profile design makes it compatible with a variety of tile thicknesses and offers unique design opportunities. It is available in brushed nickel, copper/bronze, or stainless steel grate cover.
Canadian Home Style is your family-owned and operated custom cabinetry retailer with a showroom in North Vancouver, BC. We provide complete kitchen and bathroom renovations across the Lower Mainland with an extended warranty. We are proud members of the NKBA, National Kitchen and Bath Association.  In addition, we have won the Consumer's Choice Awards back-to-back in 2021 and 2022 for our commitment to business excellence. We are considered one of the highest-rated kitchen and bath design and renovation experts in Metro Vancouver. Book now to visit our North Vancouver showroom, where you can get expert advice from one of our kitchen and bath designers. We're happy to be a part of your journey with your next home renovation project in Metro Vancouver.
Services We Offer:
Main Areas of Service in British Columbia:
North Vancouver
West Vancouver
Burnaby
Coquitlam
Squamish
Whistler
Did you miss our previous article…
https://canadianhomestyle.com/bathroom-renovation/modern-bathroom-vanity-sinks/