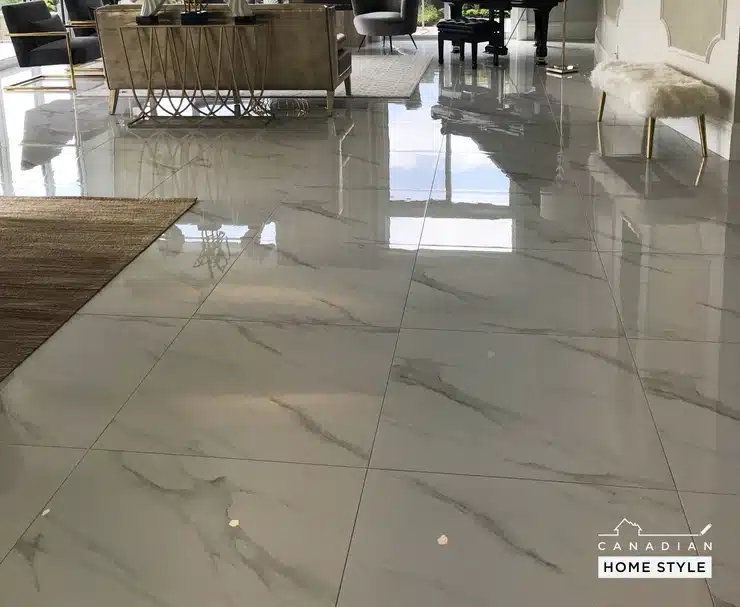 Tiling membranes:
If you like tile or stone as your flooring option and you're wondering about tile membrane options, this article is for you. There are many types of tiling membranes, including Crack isolation, Uncoupling, and liquid tiling membranes. Choosing the correct one for your project depends on the characteristics of the area you are installing it in, how it will be used, and other factors. Read on to learn about the different types of tiling membranes. Once you've chosen the type you want, you're ready to begin.
Uncoupling membranes
If you've recently completed a tiled floor, you've probably wondered if an uncoupling membrane is necessary. While it does add some cost to the installation process, it can dramatically increase the life of the tiled surface. Uncoupling membranes are usually used on floors where tile is laid over concrete because concrete contains a large amount of water, which expands and contracts as the temperature and humidity change. This expansion and contraction will stress the tile as it sits on top of the concrete. These stresses may crack or delaminate the tile.
Uncoupling membranes are often 1/8 inch thick plastic sheets with square cavities. The felt backing anchors the membrane to the subfloor with a thin-set mortar. The dimples on top of the membrane hold thin-set to the tile. One leading brand of uncoupling membranes is Schluter-DITRA, made in Germany. Other membranes are available from Laticrete, NobleSeal TS, and Strata Mat.
If you're unsure whether an uncoupling membrane is right for you, the best way to test it is by using a grouting float to tamp the seams between the tiles. We recommend using a waterproof membrane with P51 primer. This primer is easy to apply with a broom and will make the adhesive adhere better. In addition to preventing grout line cracking, uncoupling membranes can improve the tiled floor's look by extending the tiles' life.
Liquid tiling membranes
The installation of liquid tiling membranes should follow certain guidelines. A liquid tiling membrane's wet film thickness and square footage rate must be closely monitored during installation. ANSI standards for tile assembly should be followed at all times. Thin applications can lead to poor coverage. In addition, brushing, rolling, or spraying may leave pinholes in the film. The second coat of liquid tiling membrane should be applied to avoid these occurrences.
Two basic types of liquid tiling membranes are available. Both have distinct advantages and disadvantages, so careful selection is required. Both types require continuous coverage to achieve the best results. You need paint rollers, brushes, or airless spray equipment to apply a liquid membrane. A liquid membrane requires no primer or additional mortar layers.
In addition, a waterproofing membrane can also be used as a vapor barrier. A thin-set mortar must be applied over the waterproofing membrane to ensure a strong bond. Using a pre-mixed mortar may result in tiles popping up. Thinset mortar should be applied using a tile trowel. It should be thick enough to adhere to the wall and not crack or pop.
Crack isolation membranes
Many people use waterproofing or crack isolation membranes for their tile projects. The purpose of these membranes is to prevent cracks in the tile from spreading into the substrate, which in turn will minimize the need for expensive repairs. Using a membrane with good crack isolation performance is essential to the longevity of your tile project. Here are some tips for choosing and installing a crack isolation membrane. Read on to learn more about the different types of membranes available.
Sheet-applied membranes typically come in rolls or mats. Some membranes can be immediately tiled over, providing superior protection for wider cracks. One option is Mapeguard 2, which protects against cracks up to 3/8″ (10 mm) in diameter. To install sheet-applied membranes, you must first apply a primer. MAPEI SM Primer Fast can be used to apply this membrane. Mapeguard 2 also provides soundproofing with IIC of 64 and STC of 66 under solid porcelain tiles with suspended ceilings.
A breathable anti-fracture membrane is another option. A breathable membrane can reduce the possibility of reflection cracking when the concrete substrate is cracked. A two-component membrane with a vapor barrier also prevents a leaky floor. If you're worried about leaks, consider a waterproofing membrane with a thin layer of elastomeric sealant to prevent cracks.
Canadian Home Style is your family-owned and operated custom cabinetry retailer with a showroom in North Vancouver, BC. We provide complete kitchen and bathroom renovations across the Lower Mainland with an extended warranty. We are proud members of the NKBA, National Kitchen and Bath Association.  In addition, we have won the Consumer's Choice Awards back-to-back in 2021 and 2022 for our commitment to business excellence. We are considered one of the highest-rated kitchen and bath design and renovation experts in Metro Vancouver. Book now to visit our North Vancouver showroom, where you can get expert advice from one of our kitchen and bath designers. We're happy to be a part of your journey to help you with your next home renovation project in Metro Vancouver.
Services We Offer:
Main Areas of Service in British Columbia:
North Vancouver
West Vancouver
Burnaby
Coquitlam
Squamish
Whistler
Did you miss our previous article…
https://canadianhomestyle.com/bathroom-renovation/best-glass-shower-cleaner/