WORLD'S BEST CARPET UNDERLAY:
If you're considering replacing your carpet, let's agree that a healthier choice of carpet underlay should be on the list of your priorities. Often, we underestimate a good quality carpet underlay simply because it is a hidden element, and we hardly think about it.
So, what does a carpet underlay do? The sheet between your carpet and subfloor is responsible for keeping your carpet in pristine shape while giving you comfort and support.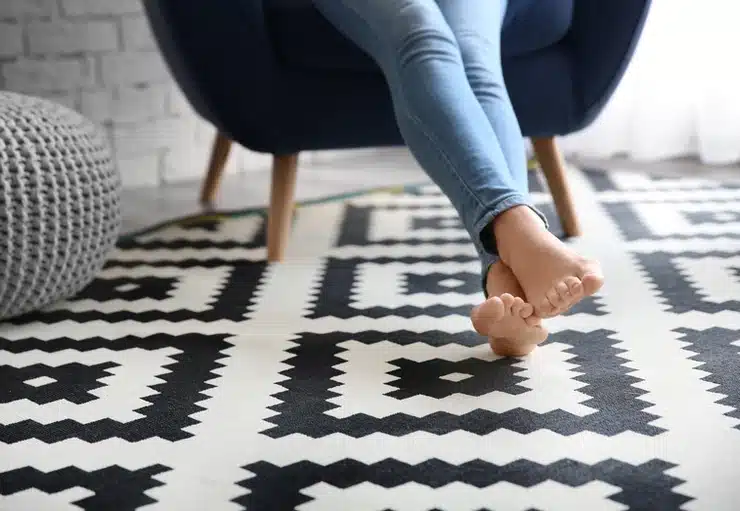 Carpet with Healthier Choice Carpet Underlay
Memory Foam Carpet Cushion:
Healthier Choice Memory Foam Carpet Cushion, our favorite, is the world's best carpet cushion. The cushion's dense, micro-cellular structure absorbs every step by acting like millions of tiny shock absorbers. With luxurious comfort, safety, and sustainability, all in a durable, high-quality product that will help your carpet look better and last longer.
This Frothed Polyurethane Foam carpet underlay is made from 100% high-density Visco-elastic foam, more commonly known as memory foam. This carpet underlay won't easily deform because of the material's ability to bounce back to its original form. NASA originally developed the Visco-elastic patented technology as airplane cushions in the 1970s.
Healthier Choice Carpet Underlay Features:
Antibacterial Properties:
Fabrics in a home, such as rugs and carpets, can gather a lot of dust and microbes over time. A study published in Environmental Research and Public Health shows that carpets can increase the risk of health outcomes such as mild cognitive effects, asthma, and irritative symptoms. With this, the choice for your carpet and underlay material should be taken seriously, especially if you have little ones and pets in your home. Healthier Choice carpet underlay is infused with Ultra-Fresh Anti-Microbial Protection. Ultra-fresh is an odorless treatment that protects against the growth of mold and mildew. Mold, mildew, and bacterial growth can result in unpleasant odors, staining, deterioration, and potential health risks. Using Healthier Choice carpet underlay with Ultra-Fresh on the foam requires no post-treatment. The treatment is registered to the EPA, BDA compliant, and listed in the Oeko-Tex.
Excellent Sound Buffer:
Beyond comfort, Healthier Choice Carpet Underlay is an excellent sound insulator suitable for rooms on the upper levels of homes or strata buildings as it has a high IIC rating. IIC testing is for impact noise, like footfalls on the floor or things dropping. Foot traffic is the root cause of unwanted noise in most homes. When you step on a hard floor, it sends out sound waves that bounce off every surface they come into contact with. The Healthier Choice Cushion absorbs the energy created by foot traffic and eliminates it.
Healthy Indoor Air:
Healthier Choice Carpet underlay is the perfect solution for those looking to make their home a healthier place. VOC emissions are low thanks to its GREENGAURD Gold Certification, and it's also guaranteed LOW off-gassing problems that can be common in lower-quality foams.
Excellent Heat Transfer:
Healthier Choice carpet is great on radiant heating systems due to the low R-Value. They also contain no plasticizers like rubber that can make the pads dry out over time. Drying out is an issue for Rebond and Fiber padding with plasticizers like rubber. The elimination of the plasticizers ensures they will not dry out.
Friendly to Environment:
Using soybean oil reduces the need for fossil fuels in manufacturing. The Healthier Choice carpet underlay is 100% recyclable which means you get a zero-landfill manufacturing process making the material a great option for owners, builders, and designers seeking LEED compliance. It also does not contain PBDE or Polybrominated Diphenyl Ethers, which can harm health and are a fire hazard.
No staining. Hydraskin Moisture Barrier:
Keeping liquid spills from penetrating deep into the cushion while letting vapors escape is a revolutionary method named the Breathable Moisture Barrier skin. This is perfect for anyone who doesn't want to invite the growth of molds, bacteria, or any other harmful elements in their home!
Allows for deeper cleaning:
With carpet installed over Healthier Choice Cushion, you'll find it much easier to clean up dirt and stains. In fact, your rug will be cleaner than ever in both vacuuming and hot water extraction tests!
Extends carpet warranty:
The Appearance Retention Warranty for any residential carpet brand is instantly doubled when installed over Healthier Choice Carpet Cushion. This saves you money by allowing your carpets to last longer.
Lifetime residential or 10-year commercial warranty.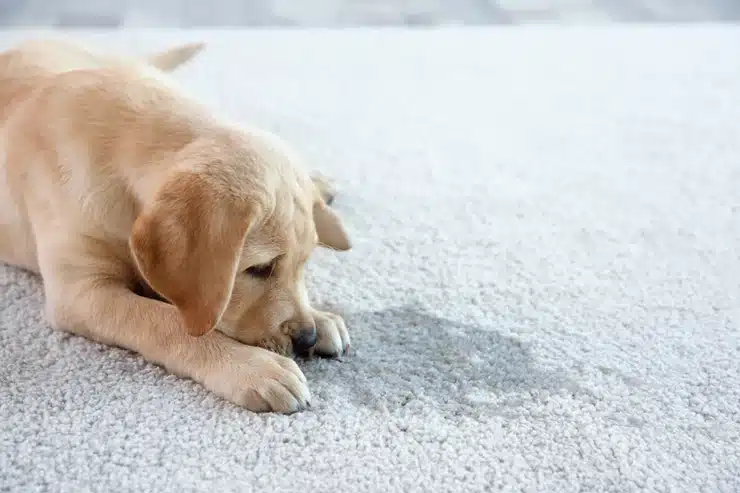 Carpet with Healthier Choice Carpet Underlay
The healthier choice makes their carpet underlay in 5 different thicknesses: green, blue, gold, beige and white. We stock the three most used options at Canadian Home Style for your convenience. We'll give you a quick guide below on how to pick yours based on your application.
Gold HealthierChoice® – 3/8″
Ideal Thickness. If you're looking for the best balance between softness and durability, use this 3/8″ thick carpet underlay. You get both of these features in one product!
Green – HealthierChoice® – 7/16″
Best Soundproofing. Among the three, the Green 7/16" has the highest Impact Insulation Class rating at 87 IIC. For rooms that require silence, like recording booths, music rooms, and libraries. This is the best carpet for reducing foot traffic noise to virtually zero.
Blue – HealthierChoice® – 5/16″
Excellent Heat Transfer. This is the thinnest pad on our list; therefore, it would be our choice of carpet underlay for radiant heated floors.
Here at Canadian Home Style, we believe in promoting and supporting products that are good for the environment. We're passionate about sustainability and healthy practices! We wouldn't display or sell you any products we wouldn't put in our homes. Come see our North Vancouver flooring showroom today and feel our comprehensive philosophy of making any space into an oasis. Book Now!