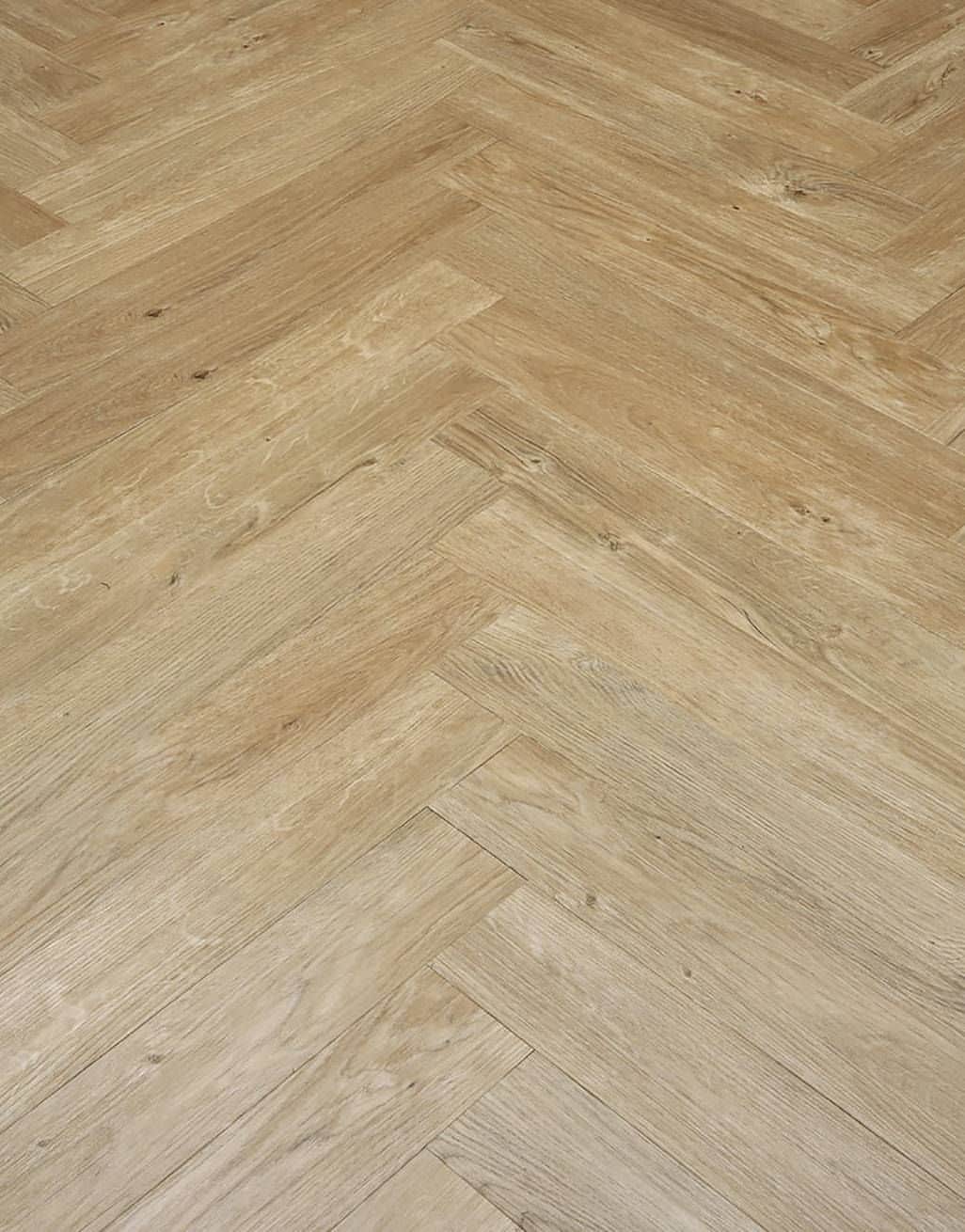 Considerations when Installing Luxury Vinyl
Luxury Vinyl Flooring:
Luxury vinyl flooring has several benefits. In addition to its durability and ease of installation, it is easy to clean and maintain. You can lay luxury vinyl flooring in patterns or box designs to create a unique look. When choosing your pattern layout, choose a design that does not repeat. In addition, the design of your new luxury vinyl flooring should match the surrounding flooring or the existing floor. This is, of course, for traditional vinyl flooring that gets glued down. The new hybrid WPC and SPC lock products have to be locked into one another similar to laminate flooring.
Glue-down Luxury Vinyl Flooring
You can use heat to cut the LVT, but you shouldn't use it unless the edges are perfectly straight. A heat gun can be helpful for straight cuts. Another tip is to use an upside-down tile or cardboard to make a cutting station. Once you've cut the LVT, use a 100-pound roller to help set it. This roller will provide consistent pressure on the tile. Make sure to use a level, preferably rubber, surface.
Easy to install Luxury Vinyl Tile
You might be wondering how to install floating vinyl. In the past, the only options were glue-down tiles or planks that had to be glued directly to a concrete sub-floor or a layer of plywood. Today, many types of luxury vinyl are floating floors that can be installed on existing flooring; you might need a tapping block and knee pads for a quality installation. Like other floating floor options, you must leave your standard expansion gaps and re/re your baseboards when installing vinyl. Unlike old-fashioned tiles, these don't swell or warp, even in high-heat environments. Installing these luxury vinyl tiles is easier than ever, just like other floating floor options, and they come in various styles and colors.
Another great option for installing luxury vinyl is a plank. Planks are much easier to install and can be done by anyone with some do-it-yourself experience. These luxury vinyl planks come in various colors, styles, and sizes. You can find them at your local home improvement store or online.
The drop-and-done vinyl plank or tile installation is surprisingly simple and can be done by the average DIY'er. After ensuring a level subfloor, you can start the installation. Make sure to use double-sided vinyl tape to line the edges of the planks. Once leveling is done, you can lay down the first tile on the subfloor. You should then lay down the next tiles around the door and repeat the process until you're happy with the results.
When you are ready to install luxury vinyl tile, you will find it easy to use a few simple tricks. First, you need to clean the area thoroughly. Use a vacuum cleaner or a broom to clean the floor, especially under cabinetry. You will also want to make sure that the area is completely dry. Next, you should sand the surface to remove any scratches. Start by using medium P320 sandpaper in the direction of the scratch. Be sure to use light strokes to avoid damaging the vinyl. Next, you can follow up with P500 and P800 paper to touch up any scratches and ensure a perfect finish.
Easy to remove
When ready to replace a tile, vinyl tile is much easier to remove and clean than ceramic and has a much higher environmental impact. Ceramic tile is difficult to recycle and leaves behind broken bits and toxic dust clouds. This can cause great damage to the environment and can also be difficult to prevent. However, you can easily remove luxury vinyl tile with a little help from a friend.
Once you know the subfloor, removing luxury vinyl tiles is easy. You can use a putty knife to pry them up, or you can use a chisel. When removing the tile, it is important to take your time and be careful not to damage the subfloor. After removing the tile
Durable
Vinyl is durable, especially against moisture, depending on your foot traffic. They are not indestructible, and a little care is required to keep them looking their best. Here are three of the most important considerations to make when choosing luxury vinyl for your flooring:
Considered an eco-friendly flooring option, luxury vinyl tiles can be scratch-resistant, making them a perfect alternative to stone or wooden floors. Luxury vinyl tiles are easy to clean and install and come in various colors and patterns. They are also water-resistant, making them the perfect choice for rooms prone to spills or moisture. When it comes to durability, luxury vinyl tiles can last for many years if they are properly cared for.
Another consideration is the maintenance required. Luxury vinyl flooring requires minimal upkeep, but it may require more care. Regular sweeping and mopping will keep your floor looking great and protect it from stains. It will also benefit from a protective wear layer and stylish prints, making it a practical choice for homeowners who don't want to spend much time caring for their flooring. And unlike other flooring materials, luxury vinyl tiles can be easily replaced if damaged planks fall.
Luxury vinyl flooring is also low-maintenance, as the protective wear layer prevents the need for waxing and polishing. You can simply sweep the floor and mop to clean it, and the luxury vinyl tiles will last for up to 10 years before needing a new wear layer. Then, you'll have the luxury of looking at the same beautiful flooring every day for the rest of your life! But be sure to keep your flooring clean and healthy if you are concerned about the environment!
Easy to clean
You may be wondering how to clean luxury vinyl tiles. Luckily, there are a few simple steps to keep your floors looking as good as new. In addition to being easy to clean, luxury vinyl tiles are durable and require little maintenance. Whether you have a luxury vinyl tile floor in your living room or your kitchen, you will find the cleaning process easy and stress-free. You can always wet mop your vinyl without worrying about damaging the floor.
Regular sweeping and vacuuming are two great ways to keep vinyl floors looking new. You can also try some scratch-removal methods if you notice any scratches. However, remember that the right products and cleaning techniques are required to keep the floor clean and pristine. For instance, you may not want to use aggressive cleaning products, such as abrasives, since they can damage the surface. Besides regular sweeping, you should avoid rubbing your luxury vinyl tiles with furniture or a beater bar.
Regular sweeping is a good way to keep your floors looking sparkling. Ideally, you should clean your floors at least twice daily, and the kitchen should be cleaned after each meal. This is because hairspray and cosmetics can get on your luxury vinyl flooring. These stains can be easily removed with vinegar, plain water, or even hair shampoo. After cleaning, dry the floors thoroughly with a microfiber cloth.
While luxury vinyl plank flooring is resistant to staining and fading, it is still prone to scratching and scuff marks. While small scratches are easily removed with a melamine pad, larger scuff marks are harder to remove and will require a replacement plank. You should also avoid harsh cleaning techniques unless you have the knowledge and skills to properly clean luxury vinyl floors. You must also use a soft cloth or a gentle rag when cleaning.
Cost
There are several factors to consider before purchasing vinyl for your home. Whether you're looking to cover a single room or an entire floor, you may need to figure out the total cost before committing. Luxury Vinyl Tiles are available in a wide range of price ranges. While some tiles are priced as low as $3 per square foot, others can run as high as $ per square foot. Here's a guide to luxury vinyl tile prices.
Hybrid vinyl such as WPC and SPC is more expensive than standard sheet vinyl. These tiles offer a beautiful wood-like look and feel; they are also better with direct sunlight. Although these tiles are expensive, they are cheaper to install since you don't need any adhesives, and less subfloor preparation is needed. You also don't need to worry about seams; they can be uninstalled and reinstalled. Although the cost of luxury vinyl tiles is higher than that of standard vinyl sheets, you may want to consider their benefits.
Canadian Home Style is your family-owned and operated flooring retailer with a showroom in North Vancouver, BC. We provide full-service commercial and residential flooring solutions across the Lower Mainland with an extended warranty. We are proud members of the BC Floor Covering Association (BCFCA) and the National Wood Flooring Association (NWFA). In addition, we have won the Consumer's Choice Awards back-to-back in 2021 and 2022 for our commitment to business excellence. We are considered the highest-rated flooring experts in Metro Vancouver. We pride ourselves on holding the highest standards in the flooring industry. To uphold our high standards, we have a strict policy of "not selling or displaying any products that we wouldn't want in our own homes." Before we select a product to feature, we carefully assess product quality, off-gassing, warranties, and responsible sourcing. Book now to visit our North Vancouver showroom; we can help you choose the perfect floor for your home or business.
Services We Offer:
Main Areas of Service in British Columbia:
North Vancouver
West Vancouver
Burnaby
Coquitlam
Squamish
Whistler
Always check our latest articles at…
https://canadianhomestyle.com/category/flooring