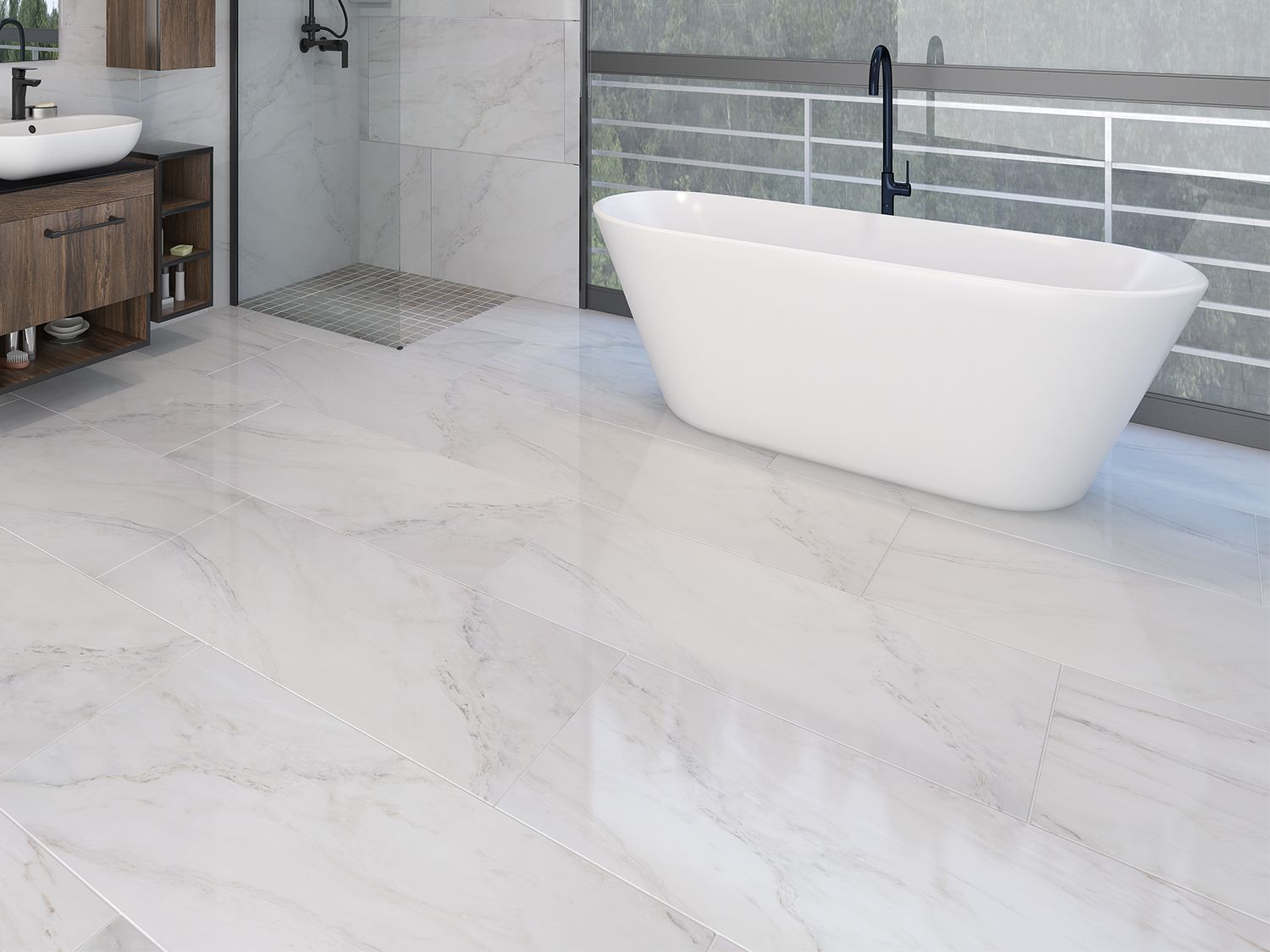 If you are planning on tiling your home or renovating your kitchen, you will need to know the characteristics of porcelain tiles and the commonly used terms when referring to porcelain tiles. The different types of porcelain are Color body, Unglazed, and Through body. This article will discuss all of these different types and help you choose the best one for your home. We will also cover the importance of proper grouting and sealing. To make sure you get the perfect porcelain tile, follow the steps below:
Colour body porcelain
If you're in the market for new flooring for your home, a colour body porcelain tile might be the right choice. These tiles are pigmented through, minimizing the visual impact of chipping and scratching. They're a great choice for residential and light-to-medium commercial environments and are available in various sizes, shapes, and colours. Here are some of the benefits of choosing this type of tile:
Through-body porcelain tile. Unlike glazed tiles, through-body tiles are designed to hide chips and scratches. Because the colour is completely within the tile's body, it blends seamlessly with the surface. It's especially suitable for kitchens, living rooms, and commercial spaces. Porcelanosa Urbatek is one of the most popular colour body porcelain tile commercial brands. These tiles require a regular protective sealant to maintain their appearance.
Durability: Porcelain tile's density makes it an ideal material for high-traffic areas. Unlike granite, which tends to scratch easily and has limited durability, porcelain is extremely durable. Even if a tile is not bonded, it won't be likely to show signs of wear or abrasion. However, it's generally easier to clean because it's more difficult to cut and bond.
Unlike glazed porcelain tile, colour body porcelain is a more advanced version. Unlike glazed porcelain, colour body tiles are created by colouring the body of the tile with the predominant pigment of the surface glaze. The result is a tile with a pattern on the surface and a solid colour underneath. Chymia Mix 2 White, for example, is mostly white with black decorative patterns. Unlike glazed porcelain tiles, through-body tile is consistent in colour and pattern.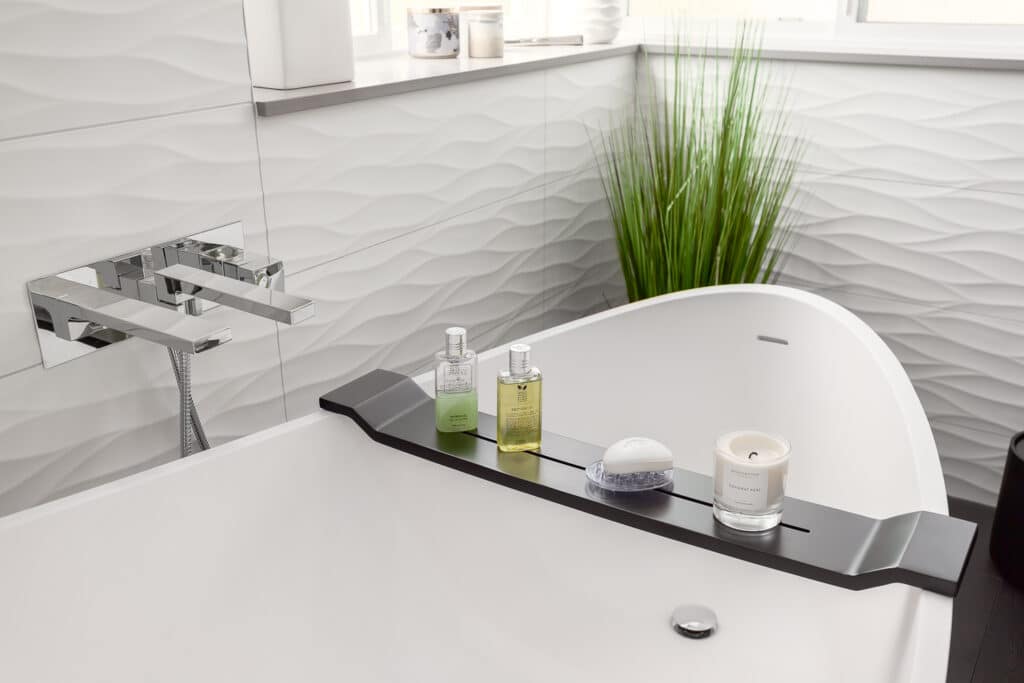 Glazed porcelain
A glazed porcelain tile is a great option when choosing tiles for your home. These tiles are stain-resistant and colour-fast, but they are also slippery. There are several benefits of glazed porcelain tiles, including their versatility and ease of cleaning. You can choose from a wide variety of styles and colours. Check out the porcelain tile collection to see if glazed porcelain is the right choice for you. The most important thing to know before you buy glazed porcelain tiles is that they may break or chip during installation.
If you're planning to install porcelain floor tiles, check the tiles for chipping and pitting. These are the two most common issues with glazed porcelain tiles during installation. Lippage means the tiles are offset higher or lower from their adjacent tiles. Chipping at the lippage indicates that the tiles have been installed incorrectly.
The quality of glazed porcelain tile varies depending on the design and function of the room. A glazed porcelain tile is a great option for interior spaces, while an unglazed porcelain tile is a great choice for exterior spaces. These tiles also have a matte finish, making them suitable for outdoor areas. However, if you're planning to use porcelain tile for flooring in areas that are heavily used, you should opt for unglazed tiles.
While there are two types of glazed porcelain, some have the body colour of the tile matching the glaze. If the glaze is slightly darker than the body colour, it will show through on the surface. Because of this, it's important to choose these types of tiles with caution. They might appear on a tile's surface, but they're still attractive in most places. The body colour and the glaze's colour will blend to make a seamless transition.
Another difference between glazed and unglazed porcelain tiles is how they are decorated. Glazed porcelain tile is most commonly used for walls in bathrooms. On the other hand, Unglazed porcelain tiles are predominantly used for flooring when slippage is a concern.
Unglazed porcelain
The colour of an unglazed porcelain tile is derived from mineral deposits within the clay body. This type of tile is generally abrasion-resistant and durable. About 5% of all porcelain tiles are unglazed. The downside to unglazed porcelain is that it may require frequent scrubbing and cleaning. For this reason, checking for colour variations is best before purchasing any unglazed tiles.
Often, it's hard to tell the difference between a glazed and an unglazed tile when tiles were installed long ago. However, when the tile is freshly cleaned, it can be a simple matter of determining the type of tile. In general, unglazed tiles are lighter and more subtle than glazed ones.
Through body porcelain
Through body porcelain tiles are the most popular choice in today's market. Its textured finish makes it suitable for paving applications and comes in various sizes. Through body, tile is a great choice if you're trying to hide scratched or chipped tiles. This material blends in perfectly with the surrounding area. This tile is perfect for use in the living room and kitchen and is also suitable for use in commercial settings.
Through body porcelain tile is different from coloured body porcelain, as the colour is mixed throughout the entire tile. Its surface normally does not have a glaze, making it incredibly durable. Besides its durability and resistance to abrasion, through body tile offers an elegant, commercial appearance. The through-body tiles are the same colour and texture throughout while the color-body has a glazed surface and colour-matched bisque.
Canadian Home Style is your family-owned and operated flooring and custom cabinetry retailer with a showroom in North Vancouver, BC. We provide complete kitchen and bathroom renovations across the Lower Mainland with an extended warranty. We are proud members of the NKBA, National Kitchen and Bath Association.  In addition, we have won the Consumer's Choice Awards back-to-back in 2021 and 2022 for our commitment to business excellence. We are considered one of the highest-rated kitchen and bath design and renovation experts in Metro Vancouver. Book now to visit our North Vancouver showroom, where you can get expert advice from one of our kitchen and bath designers. We're happy to be a part of your journey to help you with your next home renovation project in Metro Vancouver.
Services We Offer:
Main Areas of Service in British Columbia:
North Vancouver
West Vancouver
Burnaby
Coquitlam
Squamish
Whistler