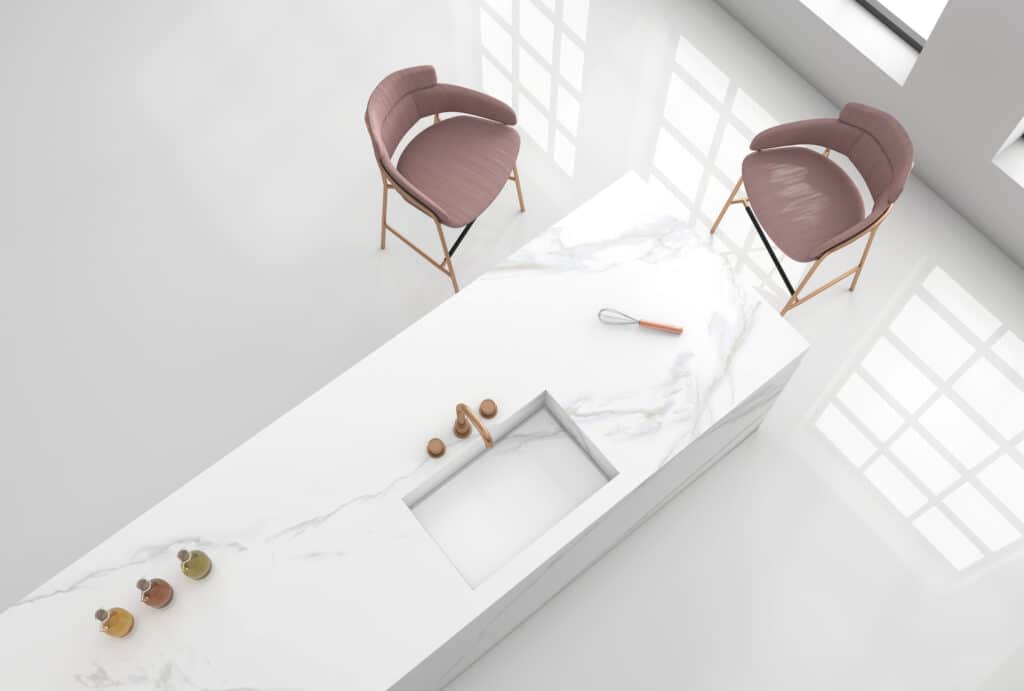 You've decided to install marble countertops in your kitchen, but how do you maintain them? Here are some tips to make them look their best. Marble countertops are durable, easy to clean, and naturally beautiful. Read on to learn how to care for them properly. But before you start cleaning, consider the maintenance options available. Here are some important tips to help you get started. After all, you'll need to use your countertop every single day. Below are a few tips to help you care for your marble countertop.
Consider Quartz countertops as an alternative to natural stone countertops.
Not only is quartz a beautiful countertop finish, but it's also low-maintenance. Since it's so durable, you don't have to worry about spills or damage, and it won't require special cleaners or sealers like other natural stone materials. We always recommend quartz countertops over natural stone due to the low maintenance required.
LG, Silestone, and Cambria produce quartz with subtle gray vein patterns that look like real marble.
The Calacatta Nuvo quartz, for example, mimics Calacatta marble. The Calacatta Gold quartz from Silestone is another option that mimics Calacatta marble with golden gray marble lines.
If you're not happy with an engineered stone like quartz countertops and must have a natural stone countertop, here are your options:
Natural stone
Granite
The most common natural material used for countertop applications is granite. While granite and marble are hard to beat in beauty and style, marble is more expensive and requires professional installation. Although they share some characteristics, granite and marble are very different in appearance and function.
Granite is an igneous rock, which means it was once molten lava. The lava slowly cooled and solidified into a mass of interlocking crystals. This process can take millions of years. Granite is one of the hardest materials on earth and is resistant to scratching and chipping. It's also heat-resistant, making it a good choice for kitchen countertops. Granite needs sealing every few years to protect it from staining, but it's otherwise a low-maintenance material compared to other natural stones.
Soapstone
Soapstone is another attractive material. It is a neutral gray colour that becomes charcoal when treated with mineral oil. Soapstone is one of the most popular countertop materials due to its dense, nonporous nature and durability. It can also withstand high temperatures and daily use. The material can be easily buffed and sanded to achieve the desired look. Although it isn't as beautiful as marble, soapstone can still add elegance to any design.
Marble
Marble is a metamorphic rock that was once limestone. Over time, the limestone changed form due to the heat and pressure of the earth. This process can take millions of years. Marble is a softer material than granite, making it more susceptible to damage. It's also a porous material, so it needs to be sealed regularly to prevent staining. Marble is a beautiful material that can add a luxurious look to any space. However, it's important to note that marble requires more care than other materials.
If you're set on marble, choose a honed finish. A honed finish is less likely to show scratches and fingerprints, and it's easier to clean. Plus, it won't etch like a polished finish when exposed to acidic liquids like citrus juice or red wine.
How to clean marble countertops
Understanding how to clean marble countertops properly is important to keep them looking their best. While marble is naturally stain-resistant, certain types of stains can ruin their shine. To remove stains, use a paste-like cleaning agent or an appropriate chemical. To prevent staining, deal with stains as soon as possible. Then, dry your marble countertop and buff it to regain its lustre. Alternatively, you can use a soft cloth to wipe away spills.
A paste-like cleaning solution will remove grease and other food particles from your marble counters. If you don't want to mix your paste, you can purchase a pre-made one from a stone maintenance supply company. This paste should be the consistency of thick peanut butter and applied as thinly as possible. According to the Marble Institute, you should apply one-quarter to one-half-inch thick poultices. To apply the paste evenly, use a wooden spatula.
You should always apply a sealant to your marble countertops to protect them from spills and stains. We recommend re-sealing every three to six months. Quality sealants are available from home improvement retailers. A quality product is easy to apply. After applying the sealant, it is time to clean. Once you've completed your marble cleaning, you can wipe it dry with a clean cloth. Use a plastic scraper or single-edged razor blade to remove the stain for stubborn spots.
Use warm soapy water and a good dish detergent to clean your marble countertop. This is easier on the environment and is less abrasive on the stone than harsh chemical cleaners. Antibacterial soaps are a great place to start. Rubbing alcohol is also a great disinfectant that won't harm your marble countertop.
As with any stone surface, marble can get stained if it absorbs moisture. Therefore, it is crucial to wipe up spills immediately or risk having the stains become permanent. This will also prevent staining because acidic liquids will cause the stone to become dull over time. Also, you should avoid acidic substances, such as lemon juice, as they can cause etching.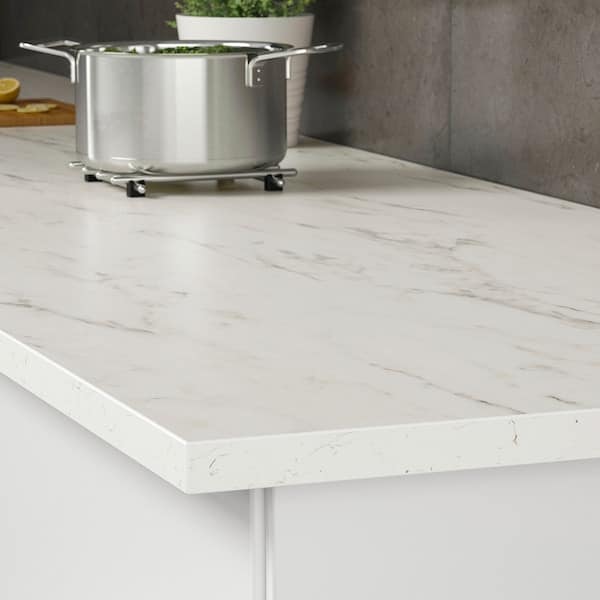 Long-lasting Beauty
Marble will never go out of style. One of the benefits of marble countertops is their timeless beauty and durability. They can fit in with almost any decor and be found in dazzling white and darker shades. Marble countertops can give any room in your home a classic look and feel. They are smooth, making them perfect for your kitchen and bathroom.
Cost
Adding a marble countertop to your kitchen, bathroom, or even refurbished side tables can dramatically enhance the style of your home. This elegant material is relatively soft so it can be custom-cut to the desired thickness and edge design. The average cost for a real marble countertop is about $150 to $500 per linear foot.
The price of marble countertops is largely determined by the quality and finish of the stone. The price of marble countertops varies greatly, as a slab can be quite rare. Unique features of marble may drive up the price, but most homeowners can afford a moderately priced marble countertop. The more expensive marble slabs, the more labour and transportation costs. The more unique the stone, the higher the price.
Marble countertop installation isn't cheap, and choosing the right contractor is important. Professionals with experience in the installation process are better equipped to handle this project safely. An average 30-square-foot slab of marble weighs about 200 pounds. Also, marble is soft and fragile, so that it can chip easily.
If you're set on marble, choose a honed finish. A honed finish is less likely to show scratches and fingerprints, and it's easier to clean. Plus, it won't etch like a polished finish when exposed to acidic liquids like citrus juice or red wine. If
it would be our suggestion over natural stone.
Canadian Home Style is your family-owned and operated custom cabinetry retailer with a showroom in North Vancouver, BC. We provide complete kitchen and bathroom renovations across the Lower Mainland with an extended warranty. We are proud members of the NKBA, National Kitchen and Bath Association.  In addition, we have won the Consumer's Choice Awards back-to-back in 2021 and 2022 for our commitment to business excellence. We are considered one of the highest-rated kitchen and bath design and renovation experts in Metro Vancouver. Book now to visit our North Vancouver showroom, where you can get expert advice from one of our kitchen and bath designers. We're happy to be a part of your journey to help you with your next home renovation project in Metro Vancouver.
Services We Offer:
Main Areas of Service in British Columbia:
North Vancouver
West Vancouver
Burnaby
Coquitlam
Squamish
Whistler