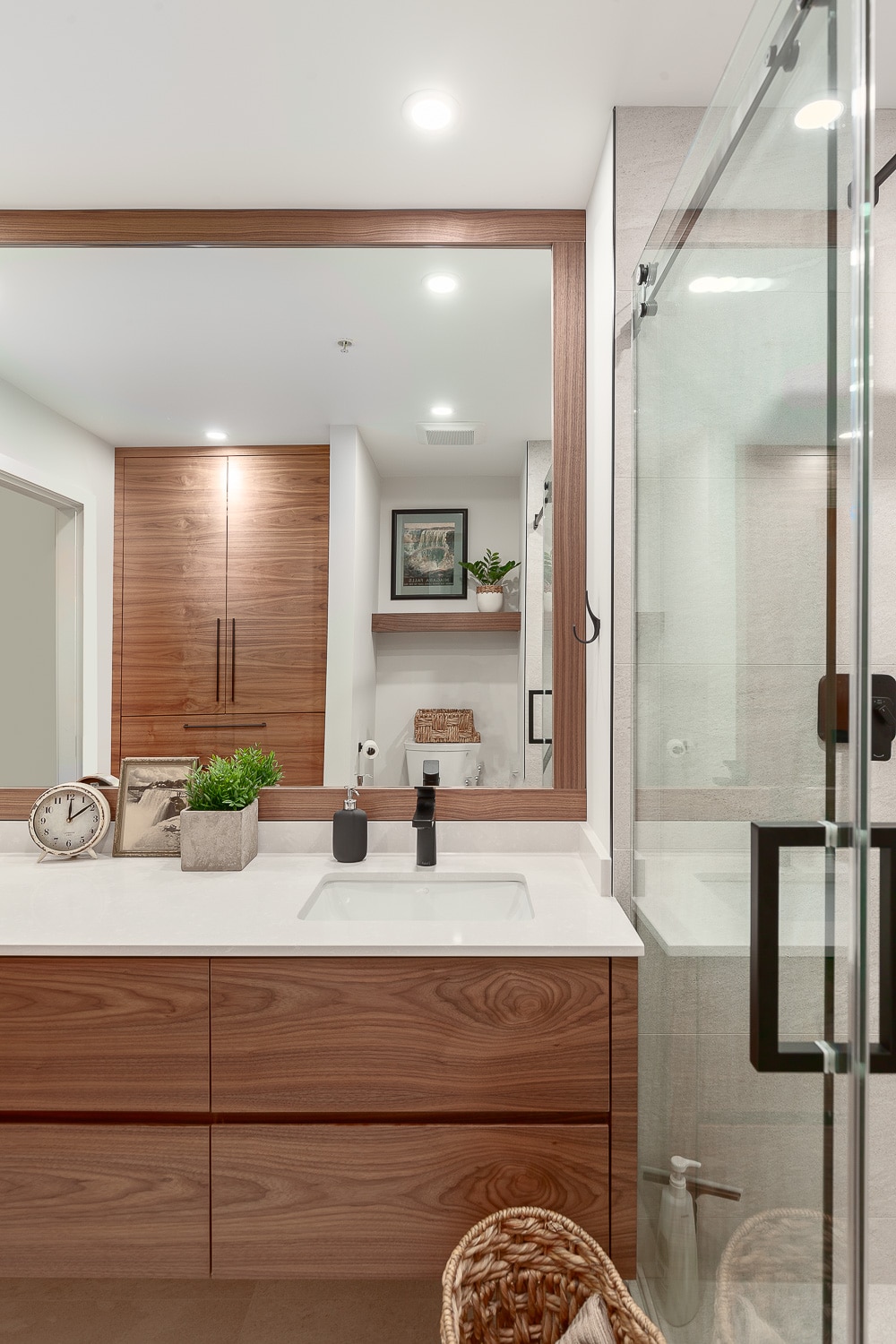 Bathroom Cabinet Options for Bathroom Storage
Are you planning a bathroom renovation in Metro Vancouver? There are several styles and types to choose from if you're looking for a bathroom cabinet. You may be interested in a freestanding over-the-toilet shelf unit, a wall-mounted medicine cabinet, or a corner mirror cabinet. Read on to discover more options. Regardless of your budget, you'll be able to find the perfect bathroom cabinet for your needs. Here are a few of our favorites.
Freestanding over-the-toilet shelf unit
The over-the-toilet storage unit is a useful piece of bathroom furniture that offers plenty of storage space for your toiletries. Unlike other bathroom furniture, the unit does not take up valuable space. Its sturdy design allows you to easily fit it over your toilet, as there is no need to worry about bending it. It is made of a high-quality MDF board, which ensures durability. It is reinforced with a crossbar for extra support. This bathroom storage unit features a two-door cabinet and a large open shelf. It won't take up a lot of space and can also serve as a decorative piece.
If you don't have the room for a freestanding over-the-toilet shelf, you can always mount one on another wall in the bathroom. You can also purchase a freestanding over-the-toilet shelf unit from your local store, which is both stylish and affordable. In addition to the freestanding design, this unit comes with protective feet that won't scratch the bathroom floor.
A freestanding over-the-toilet shelf is a great way to save space in your bathroom. You can choose between a single or two-tier design. You can choose between a classic or industrial-style unit. Whether you opt for a shabby-chic style or a contemporary industrial design, you can be sure that your bathroom will look great. This would give you more space for everyday essentials.

Wall-mounted medicine cabinet
Mirrored medicine cabinets look classy and add depth to a bathroom. These units can be mounted indoors or outdoors and include mounting hardware. They are easy to assemble and feature detailed instructions. Some are even able to be installed by a DIYer. A wall-mounted medicine cabinet 24 inches long and 22 inches wide is a great option for a small bathroom. You can opt for a 36-inch long cabinet with a larger bathroom. Be sure to get one with adjustable shelf assembly. The product must be sturdy with at least a 100-pound weight capacity.
A mirrored wall-mounted medicine cabinet should be built with quality materials, and its design should have a secure latch. Choose a unit that meets your needs and complements the rest of your bathroom decor. Some models come with a mirror and are recessed for easy cleaning. Others feature two or three shelves.
When choosing a wall-mounted medicine cabinet, consider your vanity and sink size. While you don't want a large cabinet to take up space, a small cabinet can be attractive. If the vanity is wide enough, consider a narrower unit, and if you'd like sconce lights on either side, go for a slimmer medicine cabinet. Most medicine cabinets are between twenty-four to thirty inches tall. Be sure to have enough space to install the unit. Also, consider how deep you need the cabinet to be. If you are planning to store larger bottles, consider the depth.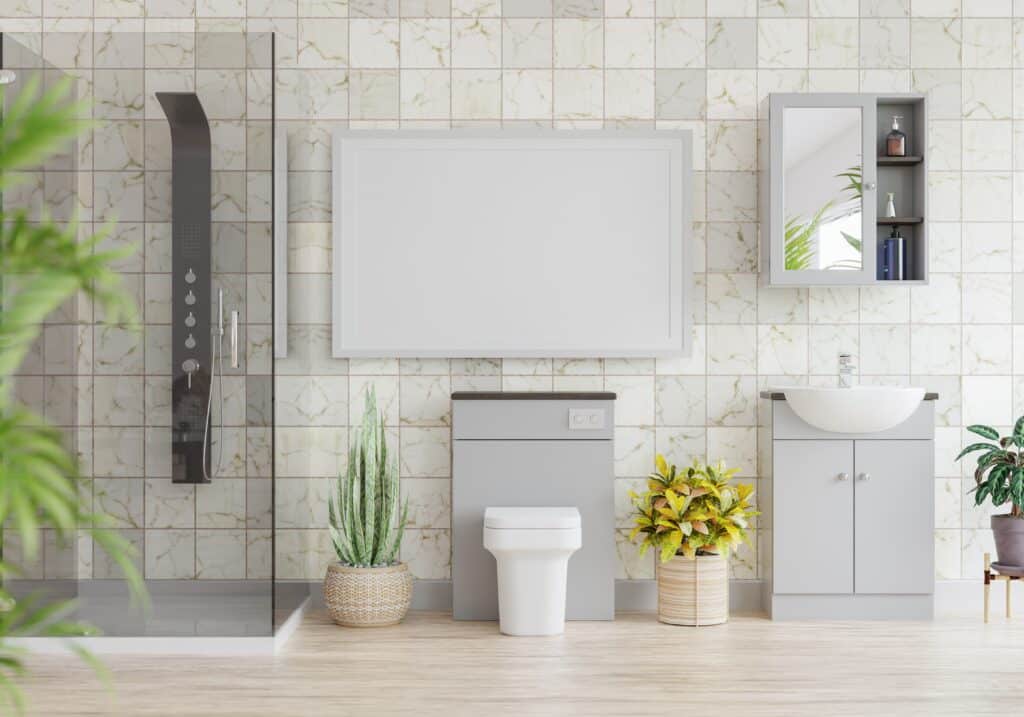 Corner mirror cabinet
Regarding the design of your bathroom, a corner mirror cabinet is a great option. These storage units can be customized to fit awkward spaces and store everything you need in the bathroom. They may be designed to coexist with open shelves or have a glass door paired with a corner washbasin. Regardless of how you decide to use your new bathroom storage unit, you can rest assured that it will be attractive and highly functional.
Some bathroom cabinets include a defogger and an electric toothbrush socket so that you can save time getting ready in the morning. In addition, you can also look into steam-free options, which are perfect for wet bathrooms. A dehumidifying demister pad can prevent condensation from forming on the mirror. You can also choose a premium cabinet with built-in defoggers, which will help keep the mirror free of dust.
Another great option is a medicine cabinet, which can be easily adjusted for maximum convenience. Many medicine cabinets also feature mirrors on the inside doors, making it easy to align them for clearer vision or body makeup application. A medicine cabinet can also make your bathroom appear larger; mirrors tend to do that to any room. Consider a frameless medicine cabinet if you want an elegant look for your bathroom. These units will seamlessly blend in with the rest of the room.
Bathroom Vanities:
Last but not least, bathroom vanities are the king of bathroom cabinets, available in various styles, colors, and sizes. You can find one that is perfect for your bathroom. If you have a small bathroom, you might want to consider a corner vanity. These are great for saving space. If you have a larger bathroom, you might want to choose a double sink vanity. These are perfect for couples who want to share a bathroom. You can also find vanities that come with storage space. This is perfect for those who need extra space for towels, toiletries, or other items.
When choosing a bathroom vanity, you need to consider your bathroom style. If you have a modern bathroom, you might want to choose a sleek, white vanity. If you have a traditional bathroom, you might want to choose a wood grain or antique-style vanity. You can also find vanities that come in different colors. You can choose a color that matches your bathroom walls or flooring. The organization is key when it comes to small bathrooms. A good way to keep your bathroom organized is to choose a vanity that comes with storage space. You can find vanities that come with shelves, drawers, or cabinets. This will help you keep your bathroom tidy and free of clutter.
Canadian Home Style is your family-owned and operated custom cabinetry retailer with a showroom in North Vancouver, BC. We provide complete kitchen and bathroom renovations across the Lower Mainland with an extended warranty. We are proud members of the NKBA, National Kitchen and Bath Association.  In addition, we have won the Consumer's Choice Awards back-to-back in 2021 and 2022 for our commitment to business excellence. We are considered one of the highest-rated kitchen and bath design and renovation experts in Metro Vancouver. Book now to visit our North Vancouver showroom, where you can get expert advice from one of our kitchen and bath designers. We're happy to be a part of your journey to help you with your next home renovation project in Metro Vancouver.
Services We Offer:
Main Areas of Service in British Columbia:
North Vancouver
West Vancouver
Burnaby
Coquitlam
Squamish
Whistler
Did you miss our previous article…
https://canadianhomestyle.com/bathroom-renovation/choosing-tiles-for-your-walls/