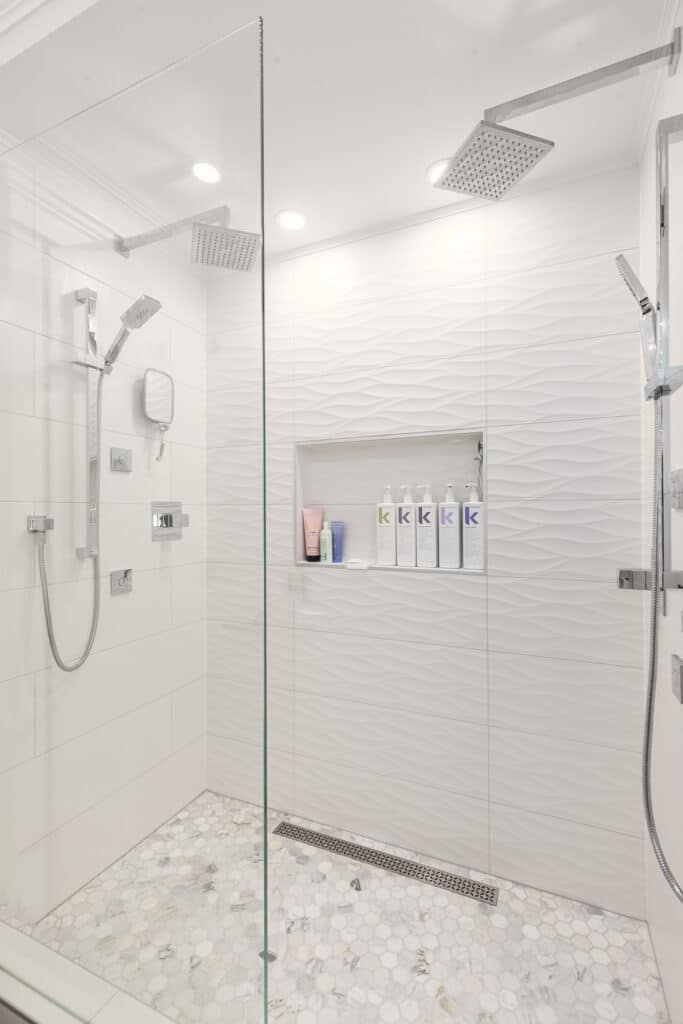 Your shower pipe may be dripping, but you don't have to replace it if you're looking for a quick and simple solution. Identifying the source of the leak and repairing it can save you money and time in the long run. It may take some time and research, but it's possible to stop the leak temporarily with some pipe patching. Here's what to do when you encounter a leaky shower pipe in your bathroom:
Fixing a leaky shower pipe
You may wonder how to repair a leaky shower pipe. You will need a wrench and channel locks to fix a leaky shower pipe. You can also purchase a new section of pipe and splice it into the old one. These steps are similar to those for repairing a leaky shower hose.
The level of danger from a leaky shower pipe depends on the damage it has caused to your home. A light-dripping leak may cause no immediate damage to your home, but a hidden one can pose a greater problem. Water will seep into the wall, rotting and attracting pests. Water-damaged building structures may collapse. If you are unsure how to repair a leaky shower pipe, you can ask a licensed plumber for assistance.
To check the shower pipes, you can remove the shower panel. However, you may need to remove a small drywall patch if the leak occurs behind a wall. A 10 x 8-inch square should be sufficient, to begin with. To check the pipe connection, use a flashlight and a small mirror. A professional plumber can help you with this. The repair process will take some time, but you will save much money in the long run.
Identifying a leaky shower pipe
A small water leak may not be noticeable, but over time, it can add up to a significant amount of water waste. Water leaks can also cause damage to your house. Look for signs of water damage, such as stains on the walls, chipping plaster, and paint flakes in the bathroom. Overhead pipes can also leak and damage ceilings. Here are some ways to identify a leaky shower pipe.
If you are confident that you've located a leak, cut an inspection hole in the wall. You'll want to feel the area to determine whether it's the faucet or a pipe. To avoid drywall dust, cover the inspection hole with masking tape. If the leak is behind a wall, you'll have to tear off a part of the wall. Once you've located the wet area, use a mirror or torch to examine the pipe connections. Loose pipe connections are one of the most common causes of leaks. To tighten them, use a pipe wrench.
If you don't see any visible signs of a leak, it's probably a hidden leak. You'll have to do some detective work to find the spot where the leak is. You may notice water dripping from the ceiling or a stain on the wall near the shower. You may also notice a musty odour coming from the bathroom. You may need to call a plumber if the leak continues to affect your bathroom; a licensed plumber has tools and leak detection cameras that can make things much easier.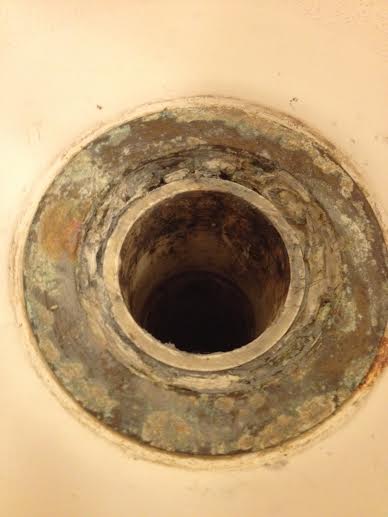 Preventing a leaky shower pipe
One of the best ways to prevent a leaky shower pipe is to watch for signs of trouble before it becomes a major problem. Fortunately, this problem is relatively easy to prevent. You can install an access panel behind the shower valve to inspect it easily. However, most houses require you to cut a window through the drywall to access the pipes. To prevent this, you can purchase a pipe wrench and use it to tighten the fitting.
Next, you should look for water stains around the shower head. Usually, the leak comes from the internal ear elbow. To fix the problem, you need to cut a new piece of piping with the correct size and shape. Make sure you apply pipe compound around the threads of the pipe. If it is corroded, you must replace it. To do so, remove the shower head and the elbow of the pipe behind the shower wall. Then, attach a new shower arm using pipe compound or Teflon tape.
Another way to check for a leak is by opening the shower valve and observing the piping around it while the water runs. In many homes, the shower valve is not accessible from the backside. This is a common problem; you can check leaks by watching the water trickling down the pipe. Sometimes, however, you will need a mirror or a flashlight to check for leaks.
Canadian Home Style is your family-owned and operated custom cabinetry retailer with a showroom in North Vancouver, BC. We provide complete kitchen and bathroom renovations across the Lower Mainland with an extended warranty. We are proud members of the NKBA National Kitchen and Bath Association.  In addition, we have won the Consumer's Choice Awards back-to-back in 2021 and 2022 for our commitment to business excellence. We are considered one of the highest-rated kitchen and bath design and renovation experts in Metro Vancouver. Book now to visit our North Vancouver showroom, where you can get expert advice from one of our kitchen and bath designers. We're happy to be a part of your journey to help you with your next home renovation project in Metro Vancouver.
Services We Offer:
Main Areas of Service in British Columbia:
North Vancouver
West Vancouver
Burnaby
Coquitlam
Squamish
Whistler
Did you miss our previous article…
https://canadianhomestyle.com/bathroom-renovation/types-of-tiling-membrane/