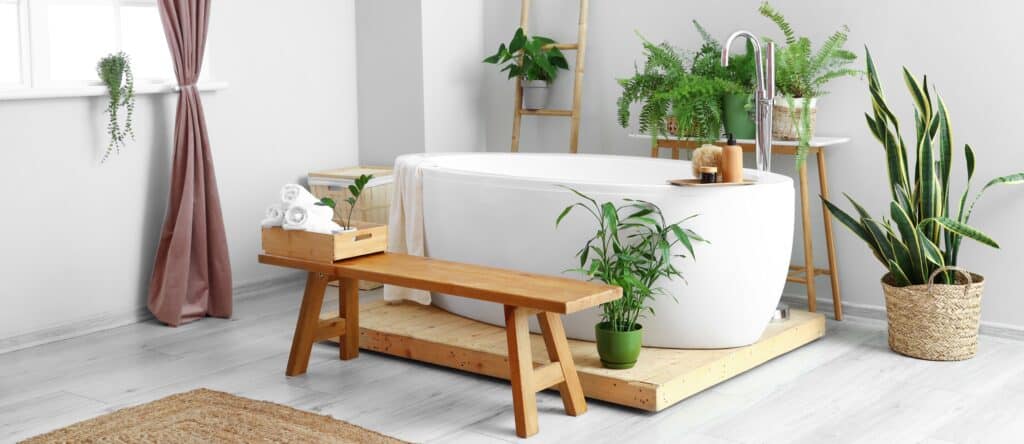 Oil coating is a great option if you're looking for a water-resistant finish for your wooden bathroom furniture. Several oil-based varnishes, including Linseed oil, Walnut oil, and Spar, are available. Each has its benefits and drawbacks, so it's important to choose the right one for your needs. Generally speaking, oil coatings are more durable and longer lasting than other types of finishes. However, they can take longer to cure, so patience is key. Once you've applied the coating, you can add multiple layers for even better results. Read on for more information. This article will review three common types of oil coating and their benefits and drawbacks. Once you've chosen an oil coating, you can apply several layers for better results.
Oil-based varnishes
When it comes to water resistance, oil-based varnishes are often the best option. Oil-based varnishes contain a mixture of natural oils, resin, and metal driers to accelerate the drying process. While the composition of oil-based varnishes may vary between brands, they work the same way as synthetic finishes. The oil penetrates the pores in the wood while the resin hardens to form a protective layer. While oil-based varnishes cure much faster than other synthetic finishes, some manufacturers have reduced the percentage of thinners to meet government regulations. As a result, some consumers may experience brush strokes or drips while applying this type of finish.
Oil-based varnishes are a good choice for outdoor projects. They are more flexible than polyurethane, which tends to set up in a thick film and become rigid once dry. Oil-based varnishes are generally better for outdoor applications, but some people like the look of a more natural wood finish. Oil-based varnishes usually require fewer coats, which can be a good option for a DIY project.

Linseed oil
If you are looking for a way to waterproof wood and refresh your furniture, linseed oil is an excellent choice. It is also an excellent way to restore a sideboard and protect wall panelling. However, knowing the right way to use and store it is important. Read on for some tips. You can buy raw or boiled linseed oil. Be sure to follow product instructions carefully.
When applying boiled linseed oil, use a buffering cloth or rag to rub into the wood. Wear gloves and always test a small area before applying it to the whole surface. It may take anywhere from six to twenty-four hours to completely dry. If the first coat doesn't seem to do the job, simply reapply it. It is also important to wait a few hours before using it to avoid causing damage to the surface.
Walnut oil
Walnut oil is an excellent choice for wood waterproofing. This nut-derived oil is readily available and won't cost you much. Walnut oil has its own set of advantages and disadvantages. Its non-drying nature makes it suitable for various kinds of wood, including soft and brittle woods. You shouldn't use walnut oil on wood if you have nut allergies. Also, walnut oil is lighter than Tung oil, which will sink into the wood grain faster. Therefore, you'll need to apply more coats of this thinner oil.
While walnut oil can be used as a stand-alone treatment for wood waterproofing, it's best to mix it with linseed oil, turpentine oil, and apple cider vinegar. This way, the oil can last longer and won't get sticky over time. You can also mix oil with turpentine oil or half-and-half apple cider vinegar. Usually, you'll need about three days for the oil to work.
Spar varnish
Spar varnish is a thin, oil-based coating that protects moderately against liquids and moisture. The downside is that spar varnishes are not UV-resistant. The best spar varnish for wood waterproofing is designed for interior applications and does not offer UV protection. If you are looking for a high-quality outdoor varnish, consider investing in an oil-based product made for outdoor use. It is more expensive, but it will offer a higher level of protection.
There are some pros and cons to both types of varnishes. Polyurethane is much less flexible and holds up better to water-based cleaning products. However, it is less flexible than its oil-based counterpart, so it may not be suitable for projects where moisture or movement will be a factor. But if you're looking for a waterproof finish on a wood surface, polyurethane may be your best choice.
Stain-sealant combo
A stain-sealant combination for wood waterproofing is an effective way to seal and colour large surfaces. This combination is formulated with binders and pigments to provide excellent waterproofing properties while providing colour. The type of sealer used will determine the degree of opacity and the amount of time it will last, and the level of abrasion resistance will depend on the type.
The duration of the drying time for a wood sealant depends on several factors, including surrounding temperature and humidity. The type of wood and the stain product you choose will also affect the time required for it to dry. Generally speaking, the faster the wood sealant dries, the better the results. However, there are some exceptions to this rule. In some cases, the sealant will take several weeks to dry.
Now, you can confidently waterproof that beautiful bench you've been thinking about for your next bathroom renovation.
Canadian Home Style is your family-owned and operated custom cabinetry retailer with a showroom in North Vancouver, BC. We provide complete kitchen and bathroom renovations across the Lower Mainland with an extended warranty. We are proud members of the NKBA, National Kitchen and Bath Association.  In addition, we have won the Consumer's Choice Awards back-to-back in 2021 and 2022 for our commitment to business excellence. We are considered one of the highest-rated kitchen and bath design and renovation experts in Metro Vancouver. Book now to visit our North Vancouver showroom, where you can get expert advice from one of our kitchen and bath designers. We're happy to be a part of your journey to help you with your next home renovation project in Metro Vancouver.
Services We Offer:
Main Areas of Service in British Columbia:
North Vancouver
West Vancouver
Burnaby
Coquitlam
Squamish
Whistler
Did you miss our previous article…
https://canadianhomestyle.com/bathroom-renovation/what-to-do-when-your-shower-pipe-is-dripping/