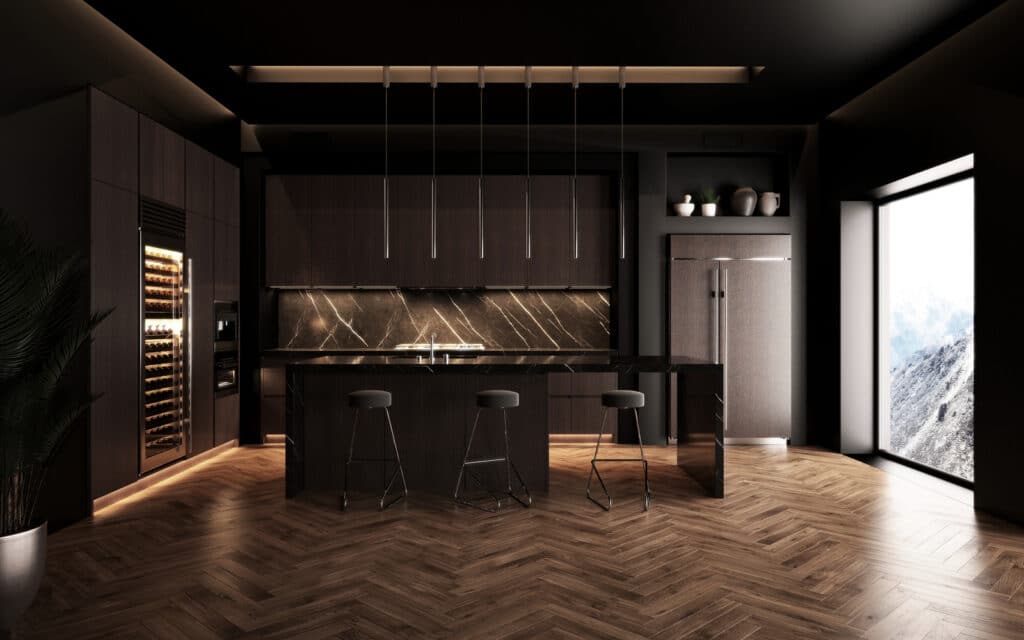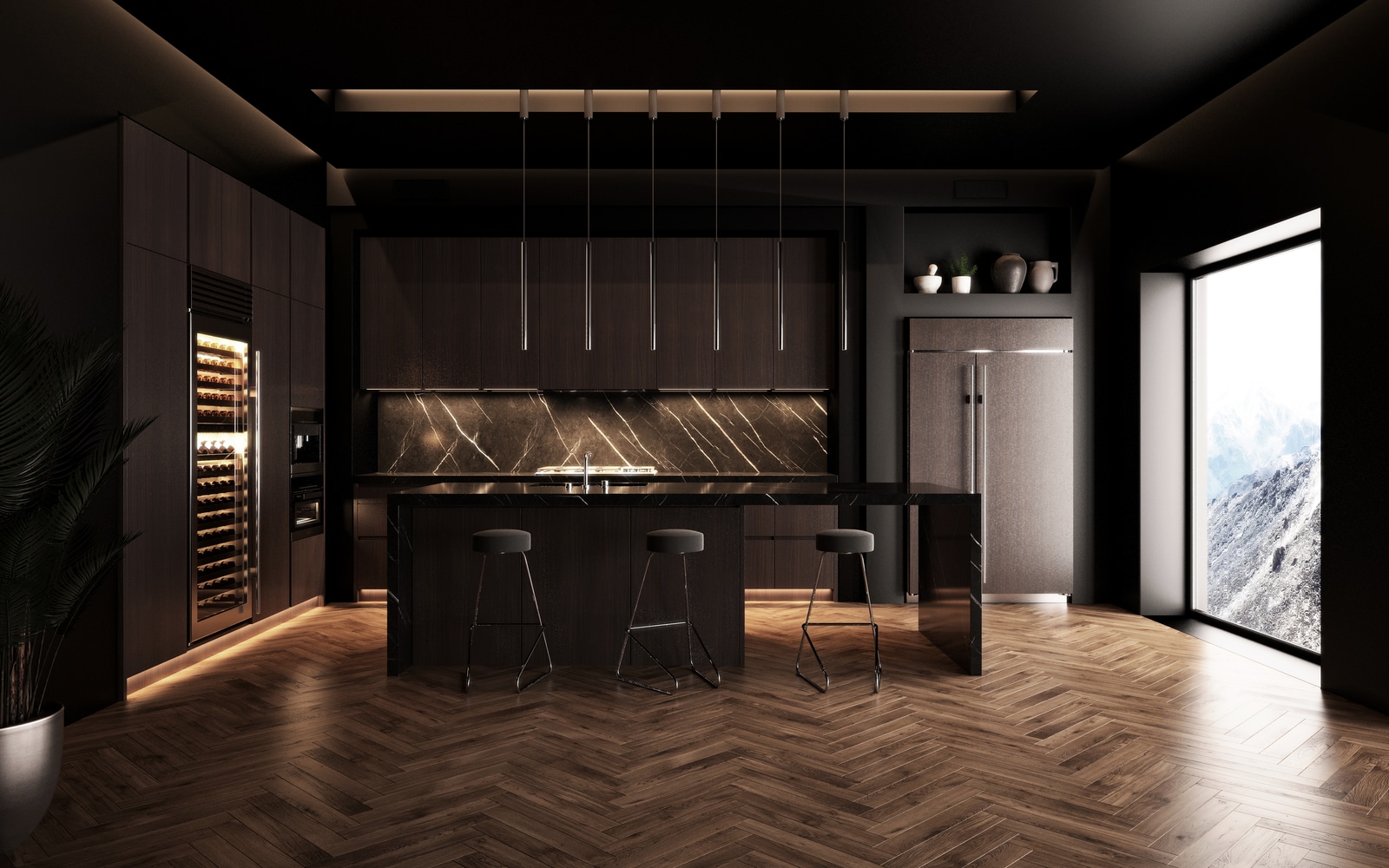 A question recently asked by one of our kitchen designers regarding the space between a refrigerator and a side wall inspired us to create this article for you. The space needed varies by manufacturer. The most important factor when determining the space required is the door swing. The doors on a refrigerator open in one of two ways; a french door or side-by-side.
French door refrigerators have two doors that open outward from the unit's center. Side-by-side refrigerators have one door on each side of the unit, with the freezer compartment located on the top or bottom.
The amount of space needed for a french door refrigerator depends on the door size. The larger the doors, the more space they need to open properly. In this article, we're going to talk about the minimum space needed more in terms of the energy efficiency of your unit as opposed to door opening clearance.
The general rule to gaps when it comes to your refrigerator
The refrigerator will need to be installed with enough space for air circulation. This is important because it helps the machine run more efficiently, avoid overheating and last its full life span!  Avoid overloading your fridge by using as little room as possible; 2 inches from the back wall, 1 inch from the top cabinet, and 1/4 inch on either side are recommended minimum clearances. This is more just a general rule of thumb. Each manufacturer has its specific recommendations that should be followed.
Always refer to the user manual or contact the manufacturer directly when in doubt. They will be able to provide you with the specific measurements needed for your model.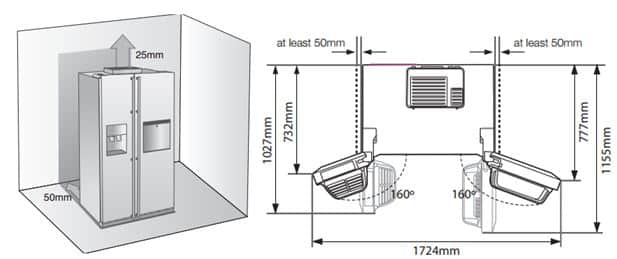 GE Appliances recommendations:
A 2″ gap should exist between the sides of the side walls and the refrigerator's side for optimum energy efficiency. This is necessary for proper ventilation. If the space is too small, the refrigerator will work harder to cool itself, costing you more money on your energy bill.
Top: 1″ Minimum
Back: 2″ Minimum
Side: 2″ Minimum
Samsung recommendations:
The recommended distance between a refrigerator and the side wall should be a minimum of 2″ on either side. You should also leave 4″ of space between the top cabinet and the top of the refrigerator. When replacing an existing refrigerator, make sure to take several measurements. Measure from top to bottom, left to right, and front to back.
Top: 4″ Minimum
Back: 2″ Minimum
Side: 2″ Minimum
LG recommendations:
LG also recommends a minimum of 0.5″ space between the side walls and the refrigerator. The company also suggests a minimum of 1″ of space around the top and back of the fridge.
Top: 1″ Minimum
Back: 1″ Minimum
Side: 0.5″ Minimum
It is important to leave a gap between your refrigerator and the wall so the machine can run more efficiently. If there is too little space, the refrigerator will have to work harder to cool itself, costing you more money on your energy bill. The specific amount of space needed will vary by manufacturer, so always refer to the user manual or contact the company directly for more information.
If you're designing a kitchen from scratch, consult your kitchen designer before committing to an appliance package. Your kitchen designer can guide you through the process.
Canadian Home Style is your family-owned and operated custom cabinetry retailer with a showroom in North Vancouver, BC. We provide complete kitchen and bathroom renovations across the Lower Mainland with an extended warranty. We are proud members of the NKBA, National Kitchen and Bath Association.  In addition, we have won the Consumer's Choice Awards back-to-back in 2021 and 2022 for our commitment to business excellence. We are considered one of the highest-rated kitchen and bath design and renovation experts in Metro Vancouver. Book now to visit our North Vancouver showroom, where you can get expert advice from one of our kitchen and bath designers. We're happy to be a part of your journey to help you with your next home renovation project in Metro Vancouver.
Services We Offer:
Main Areas of Service in British Columbia:
North Vancouver
West Vancouver
Burnaby
Coquitlam
Squamish
Whistler
Did you miss our previous article…
https://canadianhomestyle.com/kitchen-renovation/how-to-care-for-your-marble-countertops/