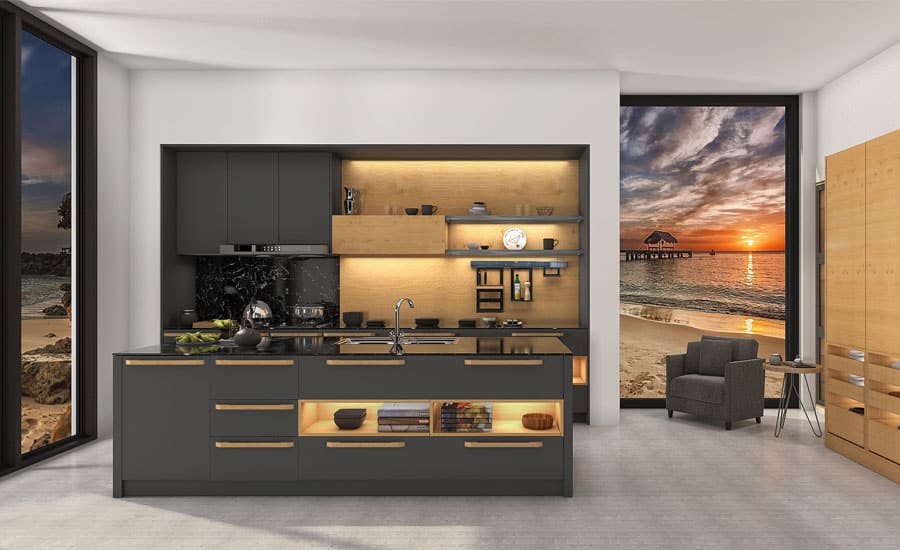 How to choose the right finish for your kitchen cabinets
When building cabinets, choosing finishes is important. It's not just about how pretty the cabinet looks; it's also about protecting the wood from moisture damage and staining. Many types of finish are available, including oil-based stains, water-based stains, clear coats, and even polyurethane coatings. Each type has pros and cons, and you should choose wisely depending on your needs.
Stain is best for solid wood cabinets.
Cabinet stain is an excellent option to give your cabinets a fresh look without spending much money. You can apply it yourself or hire a professional to do it for you. Either way, it's a low-cost option that gives your cabinets a beautiful new look.
When applying stain finishes to cabinets, you have several options. Some stain finishes combine pigment with a polyurethane finish. Combo products allow you to stain the wood and apply a finish coat simultaneously. Pros do not commonly use these products because you can't control the exact amount of stain and finish. It's best to use a test sample first to ensure you get the correct colour and level of finish.
Wood stain finishes enhance the natural beauty of wood. Certain types of wood are porous and absorb stains more than others. This can cause blotchiness or discoloration. To combat these problems, you may want to use a sanding sealer.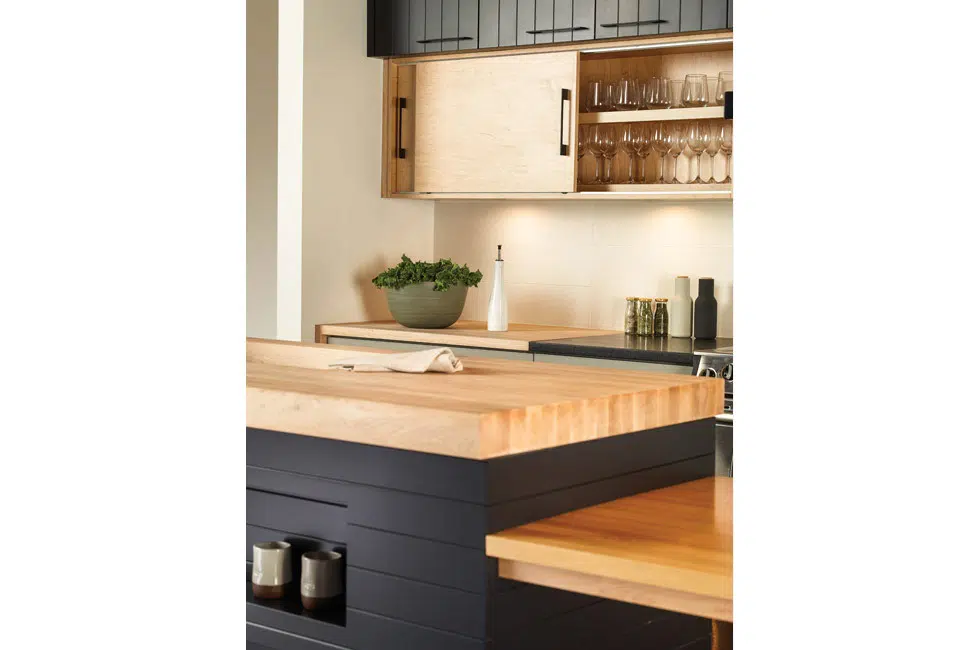 Painting your kitchen cabinets can make a huge impact
When painting cabinets, the first step is choosing the right paint finish. There are many types and colours of paint to choose from, but there are some basic rules to follow when choosing a new colour. First, we need to discuss the difference between oil-based versus latex versus Alkyd paint to go any further regarding choosing the right point.
Oil-based Paint for Cabinets
If you want to give your kitchen cabinets a deep, rich look, oil-based paint might be the way to go. But there are drawbacks to consider before you buy gallons of the stuff.
For starters, oil-based paint requires a lot of work to apply. You'll need to mix the paint yourself, and even though you can buy premixed cans, you still need to stir the mixture well before each coat. Then, you'll need to wait several hours for the final layer to dry completely before applying another coat. And because oil-based paint doesn't cure as water-based paint does, you won't be able to touch up any mistakes.
However, the biggest drawback to oil-based paint isn't just how much effort it takes to use; it's also what happens once you start painting. Because oil-based paint is thicker than water-based paint, it tends to pool around imperfections in the wood, making cleanup difficult. Plus, oil-based paint is harder to wipe off surfaces, meaning you're likely to have trouble getting rid of grease stains.
Oil-based paints release volatile organics in higher amounts than water-based alternatives. These chemicals are called Volatile Organic Compounds, or VOCs. They include formaldehyde, benzene, xylene, trichloroethylene, tetrachloroethane, and many others. These chemicals can cause serious health problems, including cancer, birth defects, asthma, and skin allergies.
Latex Paint for Cabinets
Oil-based paints make an excellent case for themselves with their long-lasting finishes that can withstand frequent cleanings. But latex paint is the better option for many kitchens because it provides lower volatile organic compounds (VOC) levels, making it safer for children and pets. Plus, it dries faster than oil-based paints, meaning less downtime during the project.
But there are some things you need to know about latex paint before applying it to your kitchen cabinets. First, it's essential to understand what makes latex paint different from regular paint. Oil-based paint is thicker and heavier than latex paint and takes longer to apply. Latex paint is thinner and lighter, allowing you to cover larger areas quickly. And while oil-based paints go on smoothly, latex paint tends to show variations in the grain or texture of the wood. So, if you're looking for a high gloss finish, choose an oil-based paint. If you want something smoother, try latex.
Alkyd Paint for Cabinets
There are two types of finishes available for kitchen cabinets: alkyd and hybrid. Both types of finishes are great options for painting kitchen cabinets. However, there are pros and cons associated with each type of finish.
Alkyd paint is tough and durable, making it ideal for cabinet surfaces. It requires little preparation and does not need sanding. However, alkyd paint emits toxic fumes during application and needs to be applied in a well-ventilated area. It is also difficult to remove once dry.
Hybrid enamel paint is a combination of alkyd and acrylic paint. It is strong and durable and comes in a variety of colours. It is easy to apply and removes easily with soap and water. However, it is still somewhat toxic and should only be applied in a well-ventilated area.
Both types of finishes are suitable for painting kitchen cabinets. Choose the right finish for your project based on your budget, time frame, and personal preference.
Tips for Painting Cabinets
Use a sprayer if possible.
For flat doors, use a roller.
Choose a synthetic bristle brush.
Dried paint will stick to the glass if you don't scrape it off immediately.
Scraping off the paint is an effective way to remove it.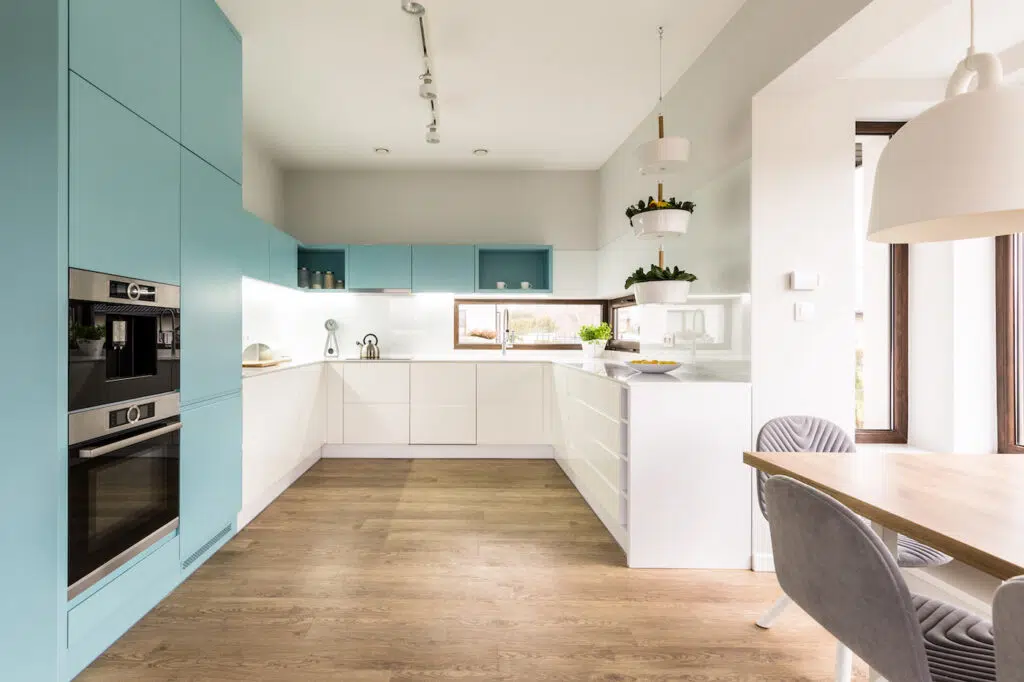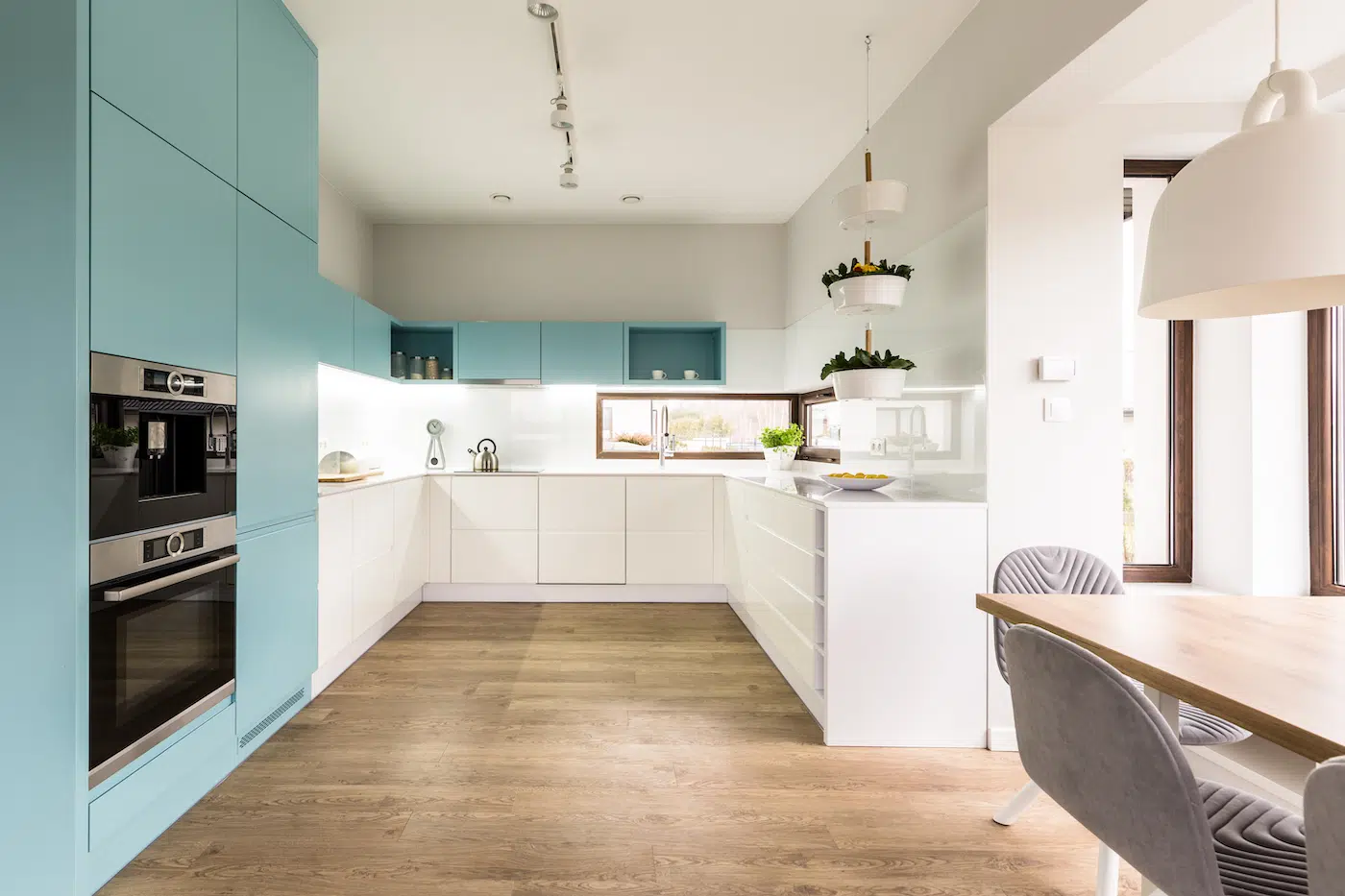 Glazing can alter the colour and texture of your cabinets.
A glazed cabinet finish can change the appearance of your cabinetry. This type of finish can alter the colour of the wood and give it a unique look. You can apply a glaze over a stained or painted surface to enhance the natural beauty of the wood.
Choosing a glaze finish for your cabinetry is a great way to give them a unique appearance. Glaze finishes are made of a semi-transparent coating darker than the paint colour. These finishes are best applied over freshly painted surfaces to avoid leaving an ugly outline. There are many different glaze colours, including shades of black and brown.
When you glaze your cabinets, you should use several thin coats of the glaze. Make sure to follow a consistent pattern of strokes to get a uniform finish. If possible, use a test panel to check for proper coverage. Once the glaze is applied to your cabinets, you should wait at least 24 hours before using them again.
Conversion varnish can protect your cabinets.
Conversion varnish is a special type of varnish that protects wood from damage caused by water, UV rays, and other environmental factors. It's made up of multiple layers of varnish applied to the wood to seal it and prevent it from absorbing moisture. Conversion varnish provides excellent protection for your wood surfaces.
Since it's a specialty product, it's usually more expensive than regular varnishes. But if you want to keep your wood cabinets looking great for longer, it's definitely worth the cost.
The application of conversion varnish to cabinets can help protect them from scratches. It also protects against UV rays, which can affect clear finishes. This type of varnish dries quickly, creating a protective barrier between water vapour and the underlying material. In addition, the varnish is resistant to water and mould.
Because conversion varnish is post-catalyzed, the application process is critical. It's vital to ensure the right proportion of chemicals and follow the application and curing instructions, or you may end up with a poor finish. If you're unsure how to mix the chemicals, consider contacting a professional.
The application process for conversion varnish requires that the surface is thoroughly cleaned of dust and debris. Using a spray gun to apply the varnish is ideal because it allows the conversion varnish to cure more quickly than other methods. The conversion varnish needs a minimum of three coats to be effective. Using more than three coats may cause cracking. You should also ensure that you add the catalyst to the conversion varnish mixture before spraying. This is because too much time between mixing and spraying can cause the varnish to separate from the spray gun and deteriorate the finish.
Canadian Home Style is your family-owned and operated custom cabinetry retailer with a showroom in North Vancouver, BC. We are the official dealer of Cabico custom cabinetry in the Lower Mainland, providing complete kitchen renovations with an extended lifetime warranty. We always keep up to date with the latest trends and are proud members of the NKBA National Kitchen and Bath Association.  In addition, we have won the Consumer's Choice Awards back-to-back in 2021, 2022 and 2023 for our commitment to business excellence. We are considered one of the highest-rated kitchen and bath design and renovation experts in Metro Vancouver. Book now to visit our North Vancouver showroom, where you can get expert advice from one of our kitchen and bath designers. We're happy to be a part of your journey with your next kitchen renovation project in Metro Vancouver.
Our mission is to help homeowners create beautiful homes that reflect their lifestyles while reducing energy consumption and conserving resources. We do this by providing our clients with innovative products, services and education. Our vision is to become Canada's leading sustainable kitchen design and custom cabinetry solutions provider. Our values include integrity, respect, honesty and transparency. These principles guide us as we strive to provide outstanding customer service.
We believe that our success depends on the success of our clients and their customers. We work hard to ensure our clients get the most out of their investments. Our team consists of highly skilled professionals who are experts in their field. They have years of experience working together and know what works and what doesn't. They understand how to solve problems quickly and efficiently. We are committed to providing excellent customer service. We listen carefully to our client's concerns and suggestions. We take these into account when planning and executing projects. We always strive to exceed expectations.
Services We Offer:
Main Areas of Service in British Columbia:
Frequently Asked Questions
What is the most functional layout for a kitchen?
A functional kitchen layout includes an island that has a sink, stove top, microwave, refrigerator, dishwasher and stove. An L-shaped kitchen layout that includes an island is considered the best in kitchen design.
What's the best way to renovate a kitchen?
Electric and plumbing rough-ins
Drywalling
Painting
Kitchen cabinet installation
Flooring installation
Countertop installation
Backsplash installation
Appliances
How do I figure out my budget for a kitchen renovation?
Here are some tips to help you decide on a budget.
You should first estimate the cost to complete your remodel. These include countertops, tiles, countertops, cabinetry and paint.
Check out the average cost of labour in your area. Add this number to the total budget.
Add the total value of all the labour and materials required to complete your job. Divide that number and multiply it by the square footage in your kitchen. The cost per square feet is then calculated.
Add any savings you expect from doing work yourself or purchasing materials at a discounted price.
Consider adding a 10 to 20% contingency rate to cover unforeseen costs.
These are just estimates. A professional contractor can give you a better idea of the budget for your kitchen remodel.
With these guidelines, you can create a budget to renovate your kitchen. It would be best if you kept in mind that the cost of your kitchen renovation will depend on your project's materials and scope.
Statistics
External Links
How To
How to design a kitchen you'll love cooking in for years to come
Kitchen designs should be designed with functionalities, aesthetics, and practicality. It is essential to plan your space carefully so you feel at home and can prepare delicious food, entertain friends, or relax after a hard day.
Here are some tips that will help you plan your dream home.
Choose the layout that suits your needs best. L-shaped kitchens, U-shaped kitchens, and galley are three of the most popular. L-shaped kitchens make it easy to entertain and can hold multiple cooks. U-shaped Kitchens are ideal for families who spend a lot in the kitchen. They provide plenty of counter space and storage. Galley kitchens make small spaces more manageable and efficient.
Compare the various types of cabinetry available and select quality products. There are many options to choose from, depending on your budget. High-end cabinets are a significant investment. They will last longer, look great, and provide better protection against humidity, heat, and other temperature variations.
Pick a colour scheme to make you happy. Whether it's your favourite shade of green or pink, find a colour palette that will bring colour and life to your kitchen. You could use bright colours or soft pastels. Just make sure it matches the rest of the room.
It is essential to find the right balance between function & beauty. Your kitchen doesn't have to be all-encompassingly beautiful. Sometimes it is more important to think about functionality than appearance. However, you don't need to forget about decorative elements. For a striking focal point, use a mixture of glass and metals like chrome, brass or ceramic.
Create a comfortable environment. When designing your kitchen, remember that comfort should always come first. This is where you will spend most of your time. It should be welcoming and comfortable. You can relax after a long day by adding seating and lighting fixtures.
Make sure to store everything. You need plenty of storage space in your kitchen for all your cooking equipment, utensils and dishes. It would be best to consider adding extra cabinets when remodelling your kitchen.
Include a pantry. A dedicated pantry will allow you to organize and store food items efficiently. Plus, having a separate area where you can stockpile extra supplies will prevent clutter from building up around the rest of your kitchen.
Look into new flooring options. The look and feel of your kitchen will significantly depend on the flooring you choose. There are many choices. Consider using one flooring material throughout your house, even if you only have a limited space. This will eliminate the need to use transition pieces.
Expansion plan. The biggest mistake people make when remodelling their kitchens is not allowing enough room for future growth. You can add a walk-in closet or sliding doors to your existing countertop space if you are thinking of expanding.
You should ensure that there is enough light. It's the best way to appreciate your kitchen. Your kitchen should be used as a place to gather with family members.
Energy-efficient appliances are recommended. Energy efficiency is one of the most important considerations when remodelling your kitchen. This means you need to replace older appliances with more energy-efficient models.
Be realistic about your budget. Analyze your financial situation before you start shopping for kitchen appliances and cabinets. This will allow you to narrow your options and help you save money in the long term.
Designate a space for entertaining. Whether you enjoy hosting dinner parties or entertaining friends over drinks, a designated area for dining will allow your guests to socialize and gather.
Consider adding an island to your kitchen. An island is an excellent addition to your kitchen. It provides additional prep and eating space and serves as a place to store beverages, snacks and other small items.