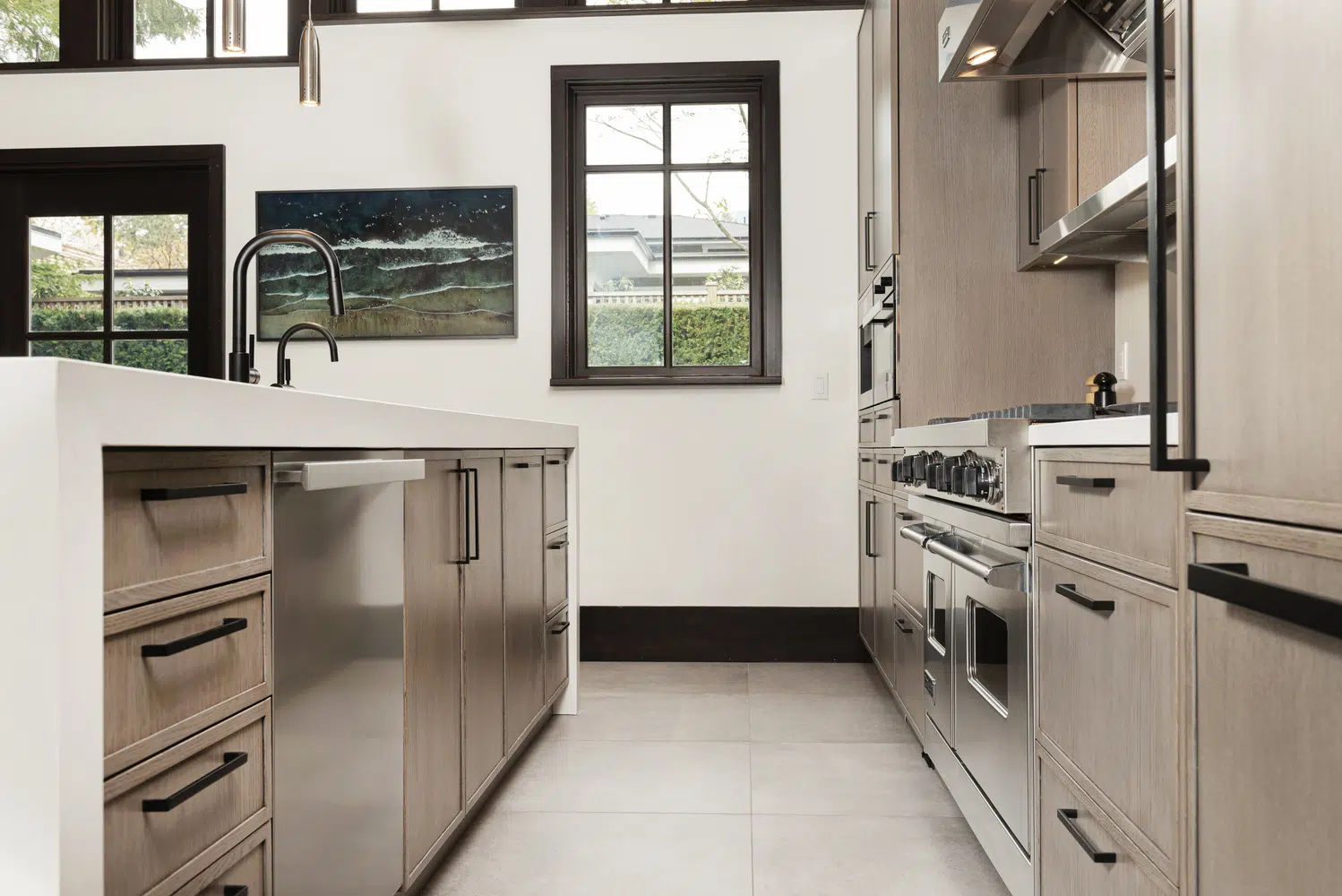 The cost of kitchen Renovations in Metro Vancouver, British Columbia
kitchen remodel will completely transform the look and feel of your house. But before you take on this big project, can you afford it?
Well, you're in luck. Because today I'll answer that very question. I'll take a deep dive into the costs associated with remodelling a kitchen in Vancouver so you can plan, budget, and make all the necessary changes to ensure that your dream kitchen becomes a reality. So let's get started!
Unlock the secrets of keeping costs low and getting the kitchen of your dreams in Vancouver.
Uncovering the secrets to keep costs low while getting the kitchen of your dreams in Vancouver requires a unique perspective. It takes careful planning and strategy to design a kitchen that is both aesthetically pleasing and does not break the bank.
Contemplating innovative ideas, discovering creative cost-saving opportunities, and honing your designs with utmost precision are critical components of any successful kitchen project in Vancouver, British Columbia. The most significant way to ensure long-term success is by conducting extensive research on available materials, services, and home renovation contractors who understand the city's needs.
An essential part of making sound decisions around budgeting is quantifying all potential options early on. Understanding your options and having access to accurate estimates upfront will give you greater control while ensuring that prices do not creep up along the way. Make sure your kitchen project in Vancouver succeeds with the right research into materials.
Having a trusted team of experts with intimate knowledge of the city helps; they can provide helpful tips for getting great discounts from local vendors and connect you with experienced tradespeople in Vancouver's competitive housing market – keeping quote requests and negotiation efforts to a minimum.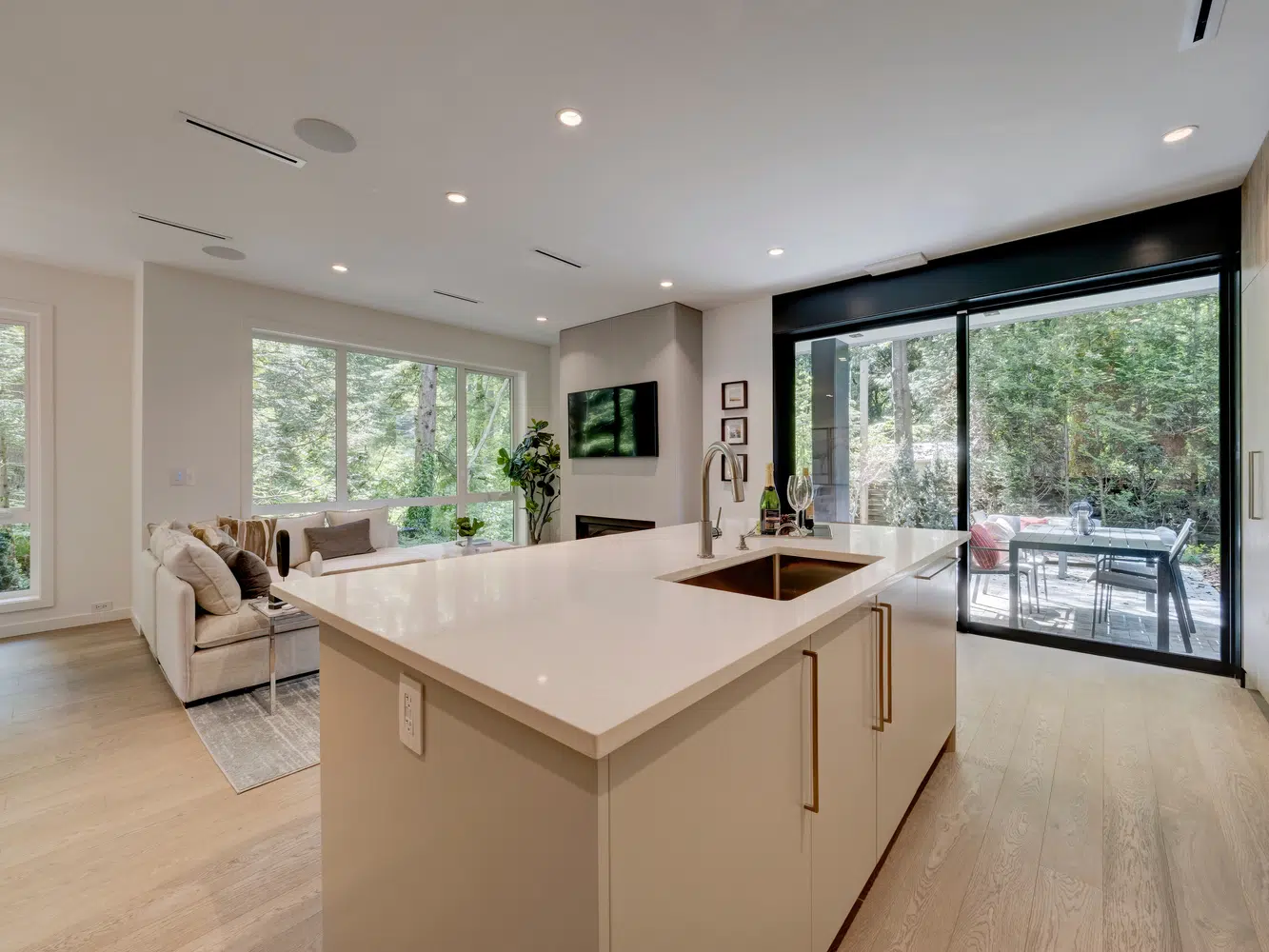 Discover what it takes to remodel your kitchen for maximum value in Vancouver.
Reliability is crucial. Navigating the complexities of a kitchen remodel can be overwhelming, and having a trusted team by your side can make all the difference in the world. With an intimate knowledge of the city and its suppliers, the right experts can provide invaluable tips on getting great discounts that would otherwise be hard to find and connect you with experienced tradespeople who understand Vancouver's highly competitive housing market. Utilizing their experience and contacts in this niche area gives you an edge in controlling costs, reducing quote requests and streamlining negotiations. This is how you can save time, money and hassle in navigating a kitchen renovation project in Vancouver.
The best teams create a stress-free pathway to navigating another culture while simultaneously taking advantage of fabulous deals only experts know about, creating positive results without all the added hassle. So lean into their expertise if you want to move quickly through purchasing decisions securely and confidently. You can conquer purchasing decisions quickly, securely, and confidently with the help of expert teams.
Assembling the right team is the first step to ensuring cost-effectiveness and success in a kitchen remodel in Vancouver. This team should consist of experienced project managers, reliable suppliers, and an innovative design team to ensure that you are always aware of what's happening and have access to accurate estimates upfront.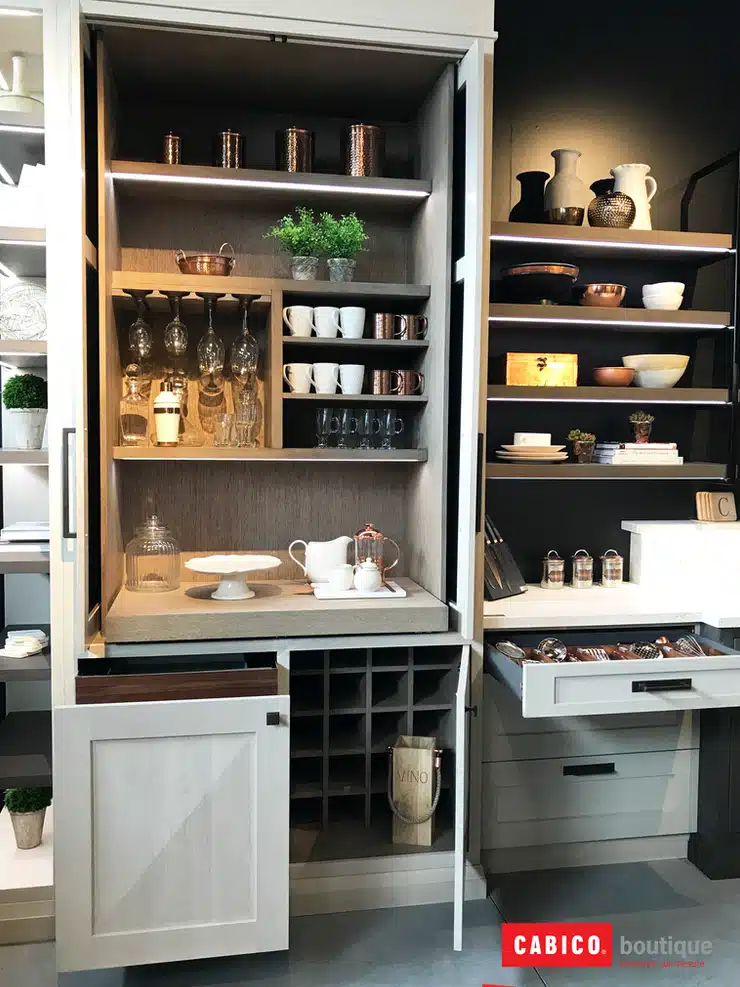 Uncovering the actual cost of a kitchen remodel in Vancouver: what to expect and how to stay on budget.
Exploring renovating your kitchen can be daunting, especially if you're in Vancouver. Putting together a plan, budgeting correctly and navigating permitting regulations can seem like a second job. But fear not! You can quickly work on your dream kitchen with the right tools and resources. Get your dream kitchen up and running fast in Vancouver with the right tools and resources.
First, it's essential to familiarize yourself with the various permits and regulations associated with any major renovation project in the area. Complying with the proper standards early on will save time and headaches down the road – so take the time necessary to get up to speed quickly.
Next, establish your design goals for the space. What kind of aesthetic would you like? What relative footprint should your kitchen have compared to other rooms in your house? Visualizing what you hope to achieve makes it easier to start making decisions that achieve that desired outcome. Achieve an explosion of design potential in your kitchen; visualize, decide and make your space come alive.
While designing is often fun and exciting, budget is just as important. Setting aside money for materials and labour costs ensures you stay on target throughout your project timeline. Helpful tips include setting silly-savings goals during each phase of purchasing, such as finding discounted appliances or asking for deals on bulk orders from suppliers or contractors alike. This is how to stay on budget while designing your dream project.
How much budget do I need to renovate my kitchen in Vancouver?
When renovating a home, budgeting is essential. Allocating an appropriate amount of money for the project will help ensure that it's completed successfully and chances of future repairs can be minimized. However, having too little in the budget can invite just as much risk as having no budget — and if you're planning to resell, under-budgeting can reduce your value. How to navigate the budgeting process when renovating a home without sacrificing your desired outcome, quality or value?
So, where do you start? Everyone's situation is different, and there are many factors to consider, but you can begin with a few simple questions: Are you updating for yourself or selling? Consider how long you intend to stay in the house — if it's for yourself, a good range is spending upwards of 25% of your total house cost on renovations over the years you stay in your home. This will improve and update the space and add serious resale value when that time comes around by unlocking the potential of your home.
If you plan to put your home on the market soon, limit renovation costs to around 10-15% of the final selling price. If certain features or materials can increase the curb appeal and make it stand out compared to similar homes in the vicinity, it might be worth investing some extra money. This is how you maximize your home's potential with minimal investment and make it stand out from the pack.
First, you need to figure out what you need in your complete kitchen remodel:
Once you have a list of what's included in your project, you can start researching the cost for each item. Calculate materials and labour costs and any additional fees like permits or subcontractors. Knowing exactly how much each element costs can help you better budget for the project, and you can always adjust if the price is too high. SAVE money with the ultimate budgeting checklist for your project.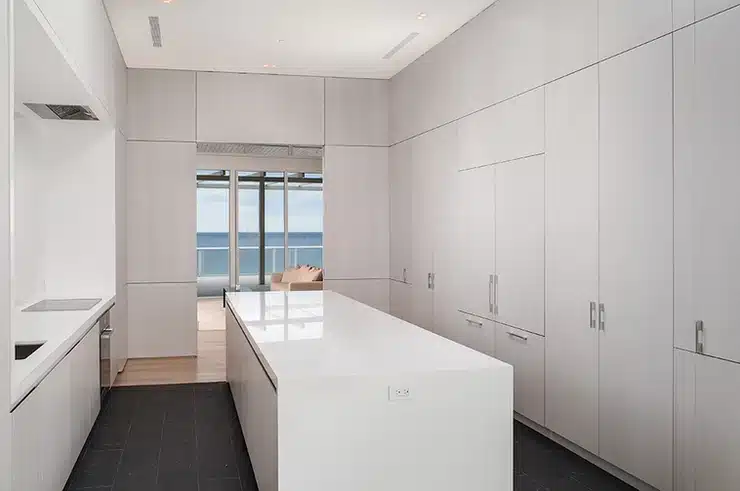 How do I budget for a kitchen remodel in Vancouver?
Regardless of your reasons for remodelling your kitchen, you need to create a budget. Even though this seems obvious, many people neglect the budget for the project. It helps to know the average kitchen remodel cost before you begin the project. Remodelling magazine offers national data on remodelling costs and regional and country-specific data. The more you know about the costs, the more likely you will have a successful remodel. This is how you accurately create a budget for your remodelling project and uncover hidden costs.
Before you begin, decide whether to go all out or keep it simple. Budgeting for a kitchen remodel is essential to the renovation process, so you should factor in at least ten percent of your cost for unexpected costs. This is how you prepare a remodel budget that covers all eventualities and keeps the surprise expenses to a minimum.
One of the biggest challenges when budgeting for a kitchen remodel is sticking to your budget. An average kitchen renovation cost is around $50,000 in metro Vancouver. However, this amount will vary depending on your home's location, the product you choose, and the scope of your project. If you are gutting the kitchen, you will probably have to spend more than that, so it's essential to set a higher budget to compensate for unexpected expenses.
The price of cabinetry and appliances makes up a significant portion of a kitchen remodel budget. Depending on the style and material, this part of the project can cost as much as 45% of your total budget.
Make sure to keep your spending within this limit for complete kitchen renovation: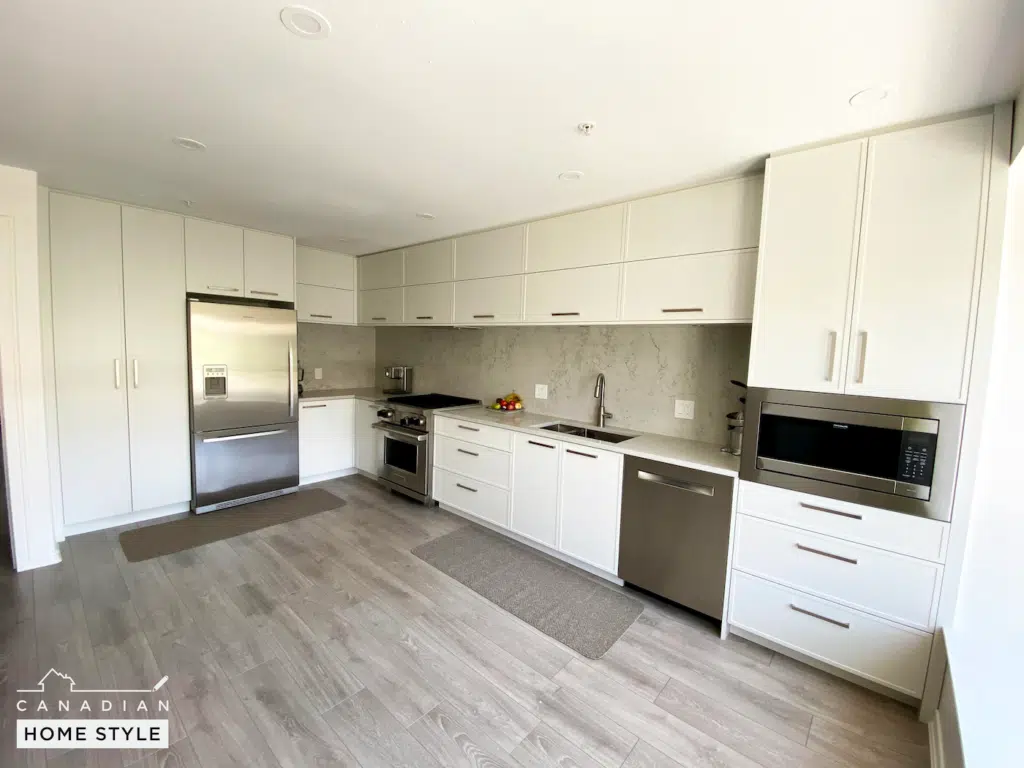 Designing a timeless kitchen is essential for living in Vancouver, BC!
With the increasing labour and materials costs, homeowners should consider their kitchen renovation projects as investments. Investing in quality materials and appliances will pay off in the long run as they are more durable and timeless. Make the best investments with your kitchen renovation projects. Quality materials and appliances are worth the extra money in the long run.
To make a timeless kitchen, there are a few things you need to consider. The first step is to begin with a neutral colour palette. A classic all-white kitchen will never go out of style, and it can be effectively paired with natural wood accents and select furniture pieces to create a beautiful backdrop, design a timeless kitchen and create cool vibes that last.
The details in the kitchen are what give it character. To create a timeless kitchen, your fixtures and accessories must complement one another. You can enhance your cabinets with hand-painted designs and metallic fixtures. Also, you can opt for a vintage look by incorporating warm brass finishes to the cabinets. This will make your kitchen look both timeless and elegant. You should also be aware of your budget and your family's needs because these can make or break the look of your kitchen. Get your kitchen the timeless elegance it deserves without compromising on your budget and personal requirements.
A professional kitchen designer will help you determine a realistic budget. Most kitchen designers can come up with a budget for you within one or two meetings. Whether or not a designer is in your price range is up to you. Whether or not you should involve a designer in your kitchen remodelling process is dependent on the type of work you need to be done. Maximize the potential of your kitchen remodelling project with an experienced professional kitchen designer who will help you create a realistic budget.
Factors that affect kitchen renovation costs:
When remodelling your kitchen, there are many different factors to consider. The kitchen layout can be one of the most significant factors that can increase or decrease the overall cost of kitchen remodels. If you're comfortable with your kitchen's current layout, there's no need to change it. This can save you quite a bit of money. Changing the layout may need structural changes like moving walls or relocating plumbing and electrical connections, which can add to the cost.
Another factor to consider is the size of the kitchen. Obviously, the larger the kitchen, the higher the cost per square foot. Other factors to consider include the complexity of the materials' quality and the remodelling process. Some kitchen renovations can run into roadblocks, including old structural issues, outdated electrical wiring, and poor plumbing. The best way to avoid problems like these is to hire a professional design company. This will save you time and energy without going over budget or running into costly delays.
Other factors that affect the cost of a kitchen remodel include the cost of materials, the labour for the installation, and any permits that may be necessary. The cost of materials will be higher if you choose more expensive materials. If you choose more advanced technology, it will require more advanced installation skills and labour. Your chosen materials can significantly increase or decrease costs depending on the kitchen style.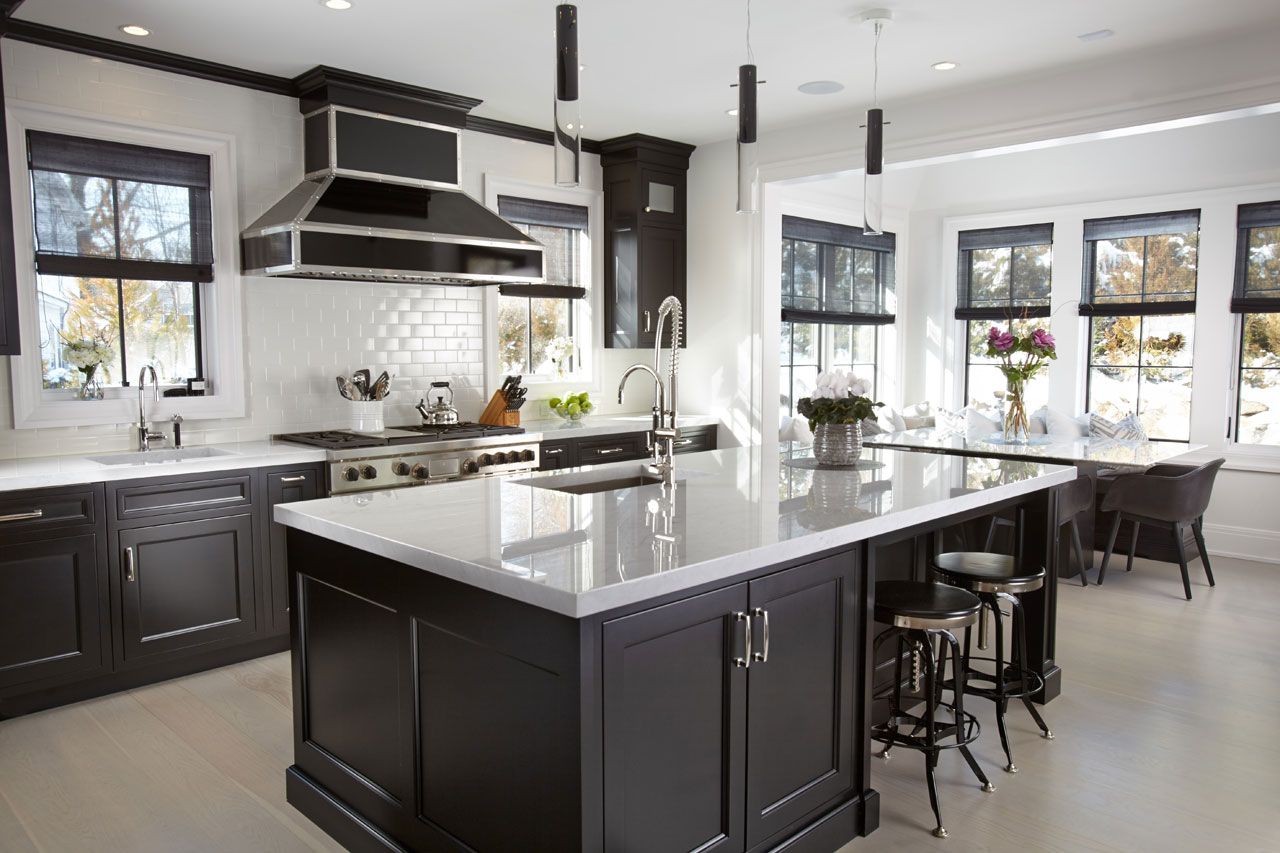 There are always unforeseen costs with a kitchen remodel!
When remodelling your kitchen, it's essential to be aware of unexpected costs and budget accordingly. If you have a hiccup, you'll want to set aside at least 10% of your total budget for these costs. How to anticipate unexpected costs when remodelling your kitchen and budget accordingly?
Identifying these potential complications before they arise can be difficult but not impossible. For starters, survey your current infrastructure to see what services and features may need fixing or replacing. Next, similar research projects to better understand how much things cost in similar cases. Finally, speak with Professionals about what likely scenarios could mandate expenditure for hardware and resources that weren't initially estimated in the budget.
Investing upfront time and resources towards these processes can help reduce total incurred expenses should unseen incidents arise during the development phase of your project. Having solid estimates on how much every aspect of it might cost you allows for better budget preparations. It gives you greater control when making critical decisions regarding finances related to your project.
Choose Canadian Home Style for your Vancouver kitchen renovation projects.
Canadian Home Style is your family-owned and operated custom cabinetry retailer with a showroom in North Vancouver, BC. We are the official dealer of Cabico custom cabinetry in the Lower Mainland, providing complete kitchen renovations with an extended lifetime warranty. We always keep up to date with the latest trends and are proud members of the NKBA, National Kitchen and Bath Association. In addition, we have won the Consumer's Choice Awards back-to-back in 2021, 2022 and 2023 for our commitment to business excellence. We are considered one of the highest-rated kitchen and bath design and renovation experts in Metro Vancouver. Book now to visit our North Vancouver showroom, where you can get expert advice from one of our kitchen and bath designers. We're happy to be a part of your journey with your next kitchen renovation project in Metro Vancouver.
Our mission is to help homeowners create beautiful homes that reflect their lifestyles while reducing energy consumption and conserving resources. We do this by providing our clients with innovative products, services and education. Our vision is to become Canada's leading sustainable kitchen design and custom cabinetry solutions provider. Our values include integrity, respect, honesty and transparency. These principles guide us as we strive to provide outstanding customer service.
We believe that our success depends on the success of our clients and their customers. We work hard to ensure our clients get the most out of their investments. Our team consists of highly skilled professionals who are experts in their field. They have years of experience working together and know what works and what doesn't. They understand how to solve problems quickly and efficiently. We are committed to providing excellent customer service. We listen carefully to our client's concerns and suggestions. We take these into account when planning and executing projects. We always strive to exceed expectations.
Services We Offer:
Main Areas of Service in British Columbia:
Frequently asked questions:
How much does a kitchen reno cost in Vancouver, BC?
The average cost of a kitchen remodel in British Columbia can range from $30,000 to $60,000. This number is based on a 200 sq. ft. kitchen remodel, including materials and labour costs. This price range can vary depending on the size of the kitchen, the materials chosen, and the complexity of the design.
What is a realistic budget for a kitchen remodel in Vancouver?
$40,000 is a reasonable budget for a kitchen remodel in Metro Vancouver.
Do I need a permit to renovate my kitchen in BC?
That will depend on if there are any structural changes, such as moving walls or relocating plumbing or electrical connections. If so, then you will need a permit from your local municipality. It's always best to check with your local building department before beginning any construction project.
Statistics
Read our last kitchen renovation article here: