How To Shop For Kitchen Appliances the right way!
Did you know that the right kitchen appliances can boost your home's resale value by up to 15%? That's just one reason why it's essential to make smart choices when outfitting your kitchen. You're not just buying appliances; you're investing in your lifestyle and the future value of your home. Whether you're a master chef or a microwave maestro, there are key factors to consider, from budgeting and assessing needs to understanding energy efficiency and safety features. It might seem daunting, but don't worry! This guide will walk you through everything you need to know about shopping for kitchen appliances, ensuring that every purchase serves your needs perfectly while enhancing your kitchen's overall appeal. So let's delve into this together: learn how to identify quality products, discover potential savings opportunities, and equip a kitchen that truly reflects who you are as both a cook and homeowner.
Key Takeaways
Evaluate your lifestyle and cooking preferences to determine the most beneficial appliances.
Consider your kitchen layout and select appliances that will optimize efficiency and flow.
Allocate a portion of your budget to appliances, prioritizing stand-out features and saving on other items if necessary.
Research and compare appliances, considering quality, functions, and price points before deciding.
How to Choose Appliances
Choosing the right kitchen appliances can feel like navigating a maze, but remember it's about finding those that fit your lifestyle, budget and space constraints, much like choosing the perfect pair of shoes – they need to be stylish, comfortable and within your price range. Start by comparing brands; each has unique design, quality, and innovation strengths. Some offer advanced technological features, while others focus on eco-friendliness or durability.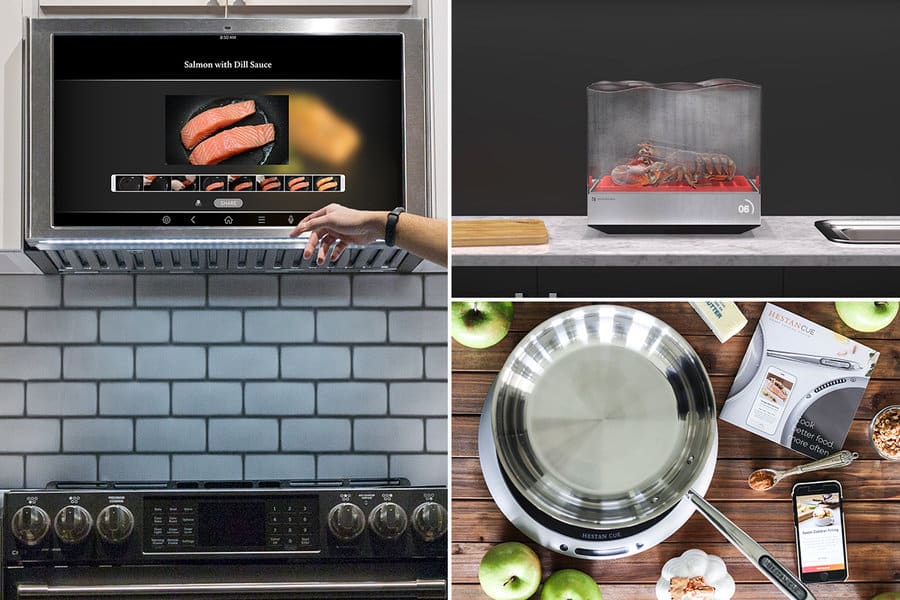 Considering features is another key aspect of tackling this task. Modern appliances come with various functionalities tailored to different needs — from smart sensors in refrigerators to self-cleaning ovens. These additional benefits often make life easier but could also add to the cost.
Ensure you spend ample time researching customer reviews as well. This gives you real-life insights into the longevity of products and their performance under varying conditions. It will also help gauge how effective a brand's customer service and after-sales care are – crucial when investing in long-term appliances.
Don't forget about exploring pricing options too: discounts, seasonal sales, and package deals – these can significantly reduce your expenditure without compromising on quality or functionality.
Assessing compatibility with existing kitchen fixtures and layouts is vital as well. Will that double-door fridge fit into your allotted space? Does the colour of the dishwasher match your cabinetry? Answers to such questions ensure a harmonious blend between old and new elements in your kitchen.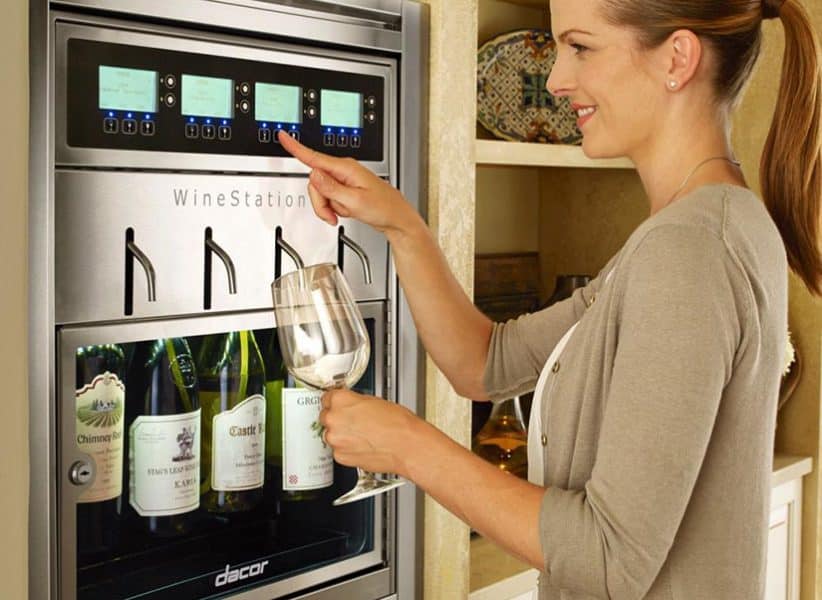 Remember, this journey isn't just about filling spaces with shiny new gadgets; it's about creating an efficient workspace where you can effortlessly serve love through meals made for family and friends!
Setting a Budget
Don't let your wallet take a hit; crafting a sensible budget for your new culinary tools can be an exciting step in creating the heart of your home. The trick is to strike a balance between quality and affordability. Therefore, choosing the right price range is critical. Consider all factors, from initial purchase cost to long-term operating expenses.
Begin by assessing your needs and wants. Do you need just the basics, or do you crave high-tech gadgets? Your answer will help determine how much you should allocate toward appliances. You also need to understand the long-term cost of ownership, including maintenance costs, energy consumption, and potential repairs down the line.
Next, once you've determined what kind of appliances suit your lifestyle best, it's time to compare prices across different brands and stores. This could mean visiting several showrooms or scouring online retailers for deals. Remember that sometimes spending more upfront can save money in the long run when considering efficiency and durability.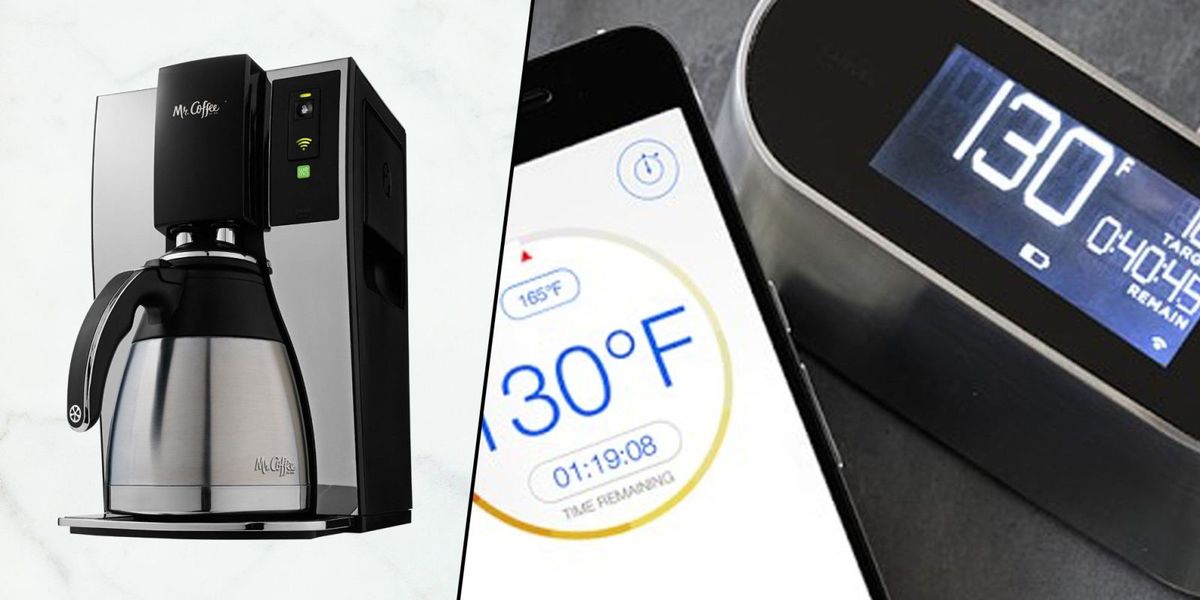 Don't overlook looking for discounts either! Retailers often offer sales during holidays or at season's end, allowing savvy shoppers like yourself to snag high-quality items at reduced prices. Additionally, keep an eye out for package deals when buying multiple appliances.
Another aspect worth considering is financing options if necessary; many retailers provide flexible payment terms, which could ease any immediate financial strain without compromising on quality.
Your kitchen is where you'll serve meals full of love and nourishment for years to come – it deserves appliances that reflect this commitment while fitting within a sensible budget plan.
Assessing Your Needs
Sure, you could flip a coin and let fate decide your future culinary journey, but wouldn't it make more sense to assess your needs first? Before embarking on your quest for the perfect kitchen appliances, consider where they will live. Assessing kitchen size is paramount; there's no point in falling in love with that six-burner cooker if it won't fit in your space. Take note of measurements and remember that some appliances need extra room for ventilation.
Next up: evaluating cooking habits. Do you enjoy gourmet cooking, or are microwave meals more your speed? If you're an aspiring chef, a top-of-the-line oven and induction hob might be worth investing in. But if you prefer convenience to cuisine artistry, prioritize practical appliances like slow cookers or multi-cookers.
Now consider compatibility with existing appliances. It's not just about whether they'll physically fit together – although this is essential – but also how their functions complement each other. A double oven may seem excessive until Thanksgiving rolls around.
Energy consumption comparison should also be part of your assessment process. Look for Energy Star-rated products which can save money over time through reduced power bills.
Finally, don't overlook aesthetic appeal assessment when shopping for kitchen appliances. Your kitchen is where functionality meets style, so choose appliances that match your decor and reflect your personality – from sleek stainless steel to retro-inspired designs.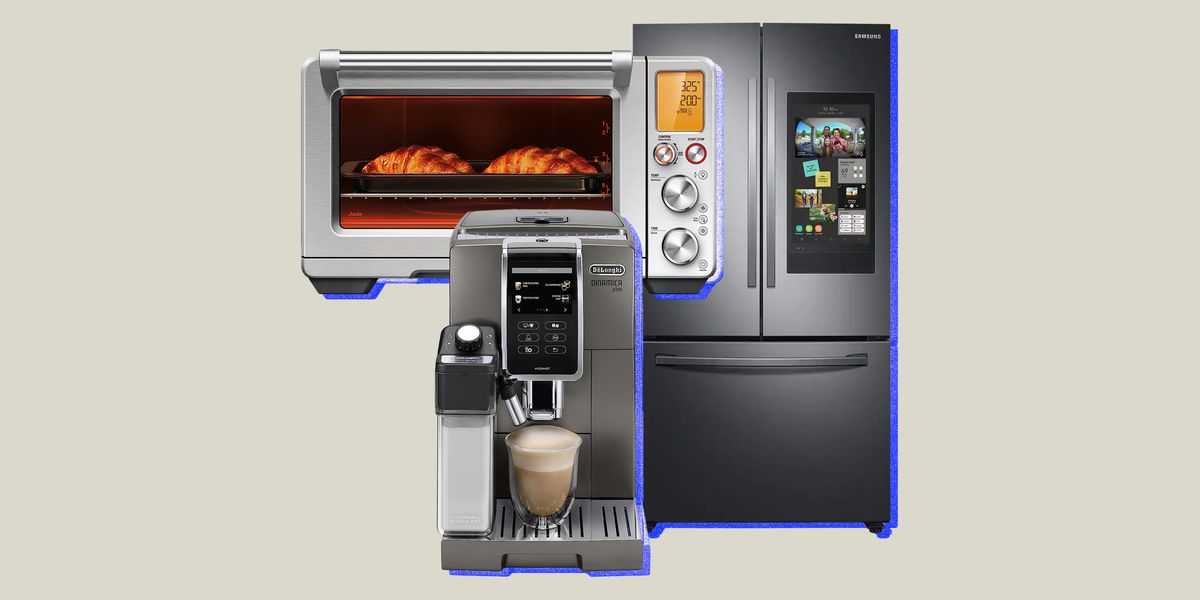 Remember – buying new kitchen appliances isn't just about making a purchase; it's about making choices that serve the needs of you and those you love to feed.
Understanding Energy Efficiency
So, are you keen on reducing your carbon footprint and saving cash simultaneously? Understanding energy efficiency in the gadgets you use daily can make a difference. Kitchen appliances are no exception. They're some of the biggest energy consumers in a home. When shopping for these essentials, knowing what to look for regarding energy efficiency can help cut costs and better serve our planet.
Here's what you need to know:
Energy Star rating: Appliances with this certification meet strict Environmental Protection Agency (EPA) standards. They use less energy and water than standard models, making them more eco-friendly.
Energy-efficient models: These are designed to use less power while delivering top performance. For example, refrigerators with high-efficiency compressors adjust their running times based on your usage patterns.
Energy saving features: Many appliances have settings that reduce power consumption. Look out for dishwashers with eco-wash cycles or ovens with convection heat technology.
Calculating savings: By comparing an appliance's EnergyGuide label with others, you can estimate annual operating costs and potential savings over its lifespan.
Reducing energy consumption: Simple habits like using lids on pots when cooking or air drying dishes can further decrease your kitchen's energy usage.
Remember: investing in high-efficiency appliances might mean paying a bit more upfront. However, think about it as serving your wallet and our environment in the long run. The true cost isn't just the purchase price—it also includes operational costs over time. And those costs matter—to both us and Mother Earth!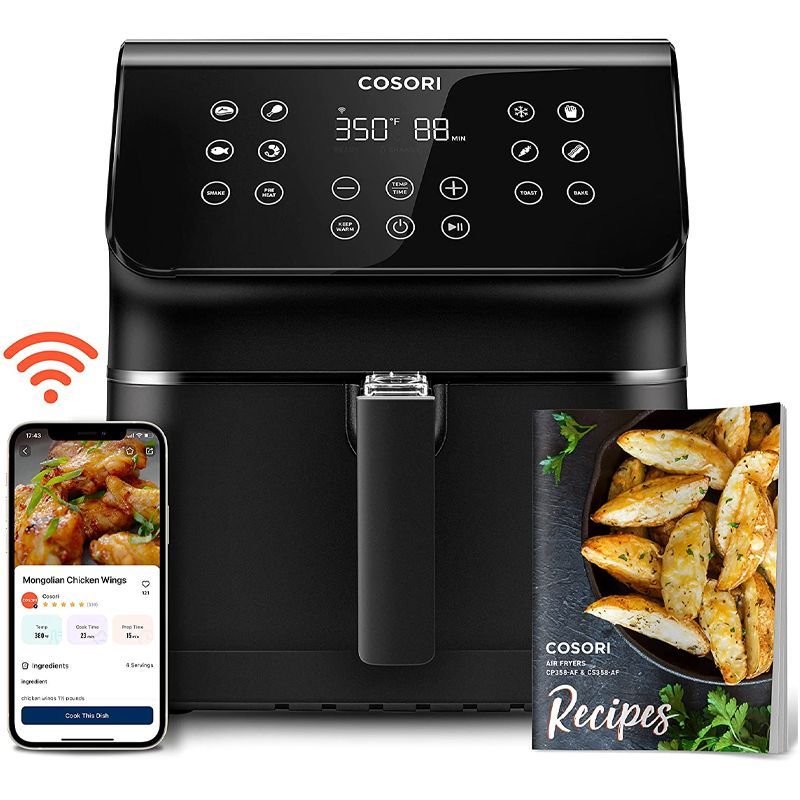 Evaluating Durability and Quality
Regarding durability and quality, getting your money's worth is as important as finding the pot of gold at the end of a rainbow. To ensure longevity in your kitchen appliances, comparing brands should be on your list. Each brand has its strengths and weaknesses, and understanding these can guide you toward an appliance that ticks all your boxes.
Materials research also plays a significant role in determining the lifespan of an appliance. High-quality materials not only guarantee sturdiness but also enhance performance and efficiency. Whether stainless steel for its resistance to rust or ceramic glass for easy cleaning on cooktops, knowing what each material offers helps make informed decisions.
Warranty considerations are equally critical when evaluating durability and quality. A solid warranty can give you peace of mind knowing that if something goes wrong with the appliance within a specific period, the manufacturer will cover repairs or replacements. Be sure to examine what each warranty covers – some may include parts only, while others cover labour.
Customer support evaluation can't be overlooked either; prompt and helpful service after purchase indicates how much a company values its customers. Online customer reviews are excellent sources of firsthand experiences about a brand's customer service.
Lastly, reliability assessment involves checking performance reviews online or asking people who' 've used the model you're considering buying. This provides insight into any recurring issues other users have encountered.
So remember, investing time in exploring these areas ensures you'll choose appliances built to last – worthy additions to your kitchen that will serve others beautifully for many years.
Considering Maintenance and Cleaning
Keeping your new purchase pristine and functioning optimally should be a key consideration in your selection process. When purchasing appliances, you need to check out the longevity of consumables such as filters, lights, and knobs. Here are some appliance maintenance tips to ensure your investment lasts long while maintaining its efficiency.
Know Your Appliances: It's essential to understand how each appliance works, what it needs for regular upkeep, and the signs that might indicate a problem. This knowledge helps you catch minor issues before they become significant problems.
Regular Cleaning is probably the most underrated yet crucial aspect of appliance care. Find easy-to-clean surfaces or those with self-cleaning features whenever possible. For instance, an induction cooktop has a smooth surface that's easier to clean than conventional gas stoves.
Timely Replacements: Keep track of the lifespan of consumable parts like water filters in refrigerators or dishwasher spray arms and replace them as the manufacturer recommends.
Indeed, these cleaning hacks can save you time and money while ensuring optimal appliance performance.
Replacement parts availability is another critical factor to consider before making any purchase decision—having access to readily available replacement parts makes maintenance less stressful and more manageable.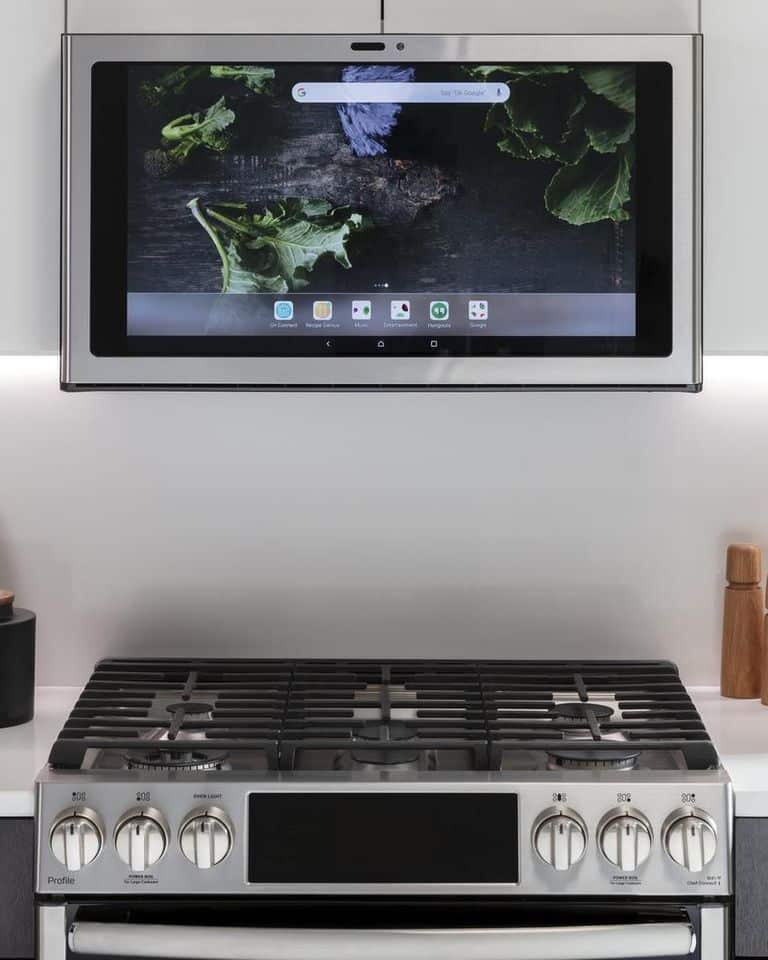 As someone who desires to serve others, ensuring that your kitchen appliances are well-maintained preserves their function and enhances their safety features—a well-maintained oven minimizes fire risks; a regularly cleaned fridge prevents food contamination. So keep these tips in mind because good maintenance practices lead to long-lasting appliances which ultimately serve us better.
Exploring Design and Style
You'll be amazed at how the right design and style of your new oven or dishwasher can transform your space's overall look and feel. In kitchen design, Appliance aesthetics play a crucial role in setting the tone for your kitchen, making it a space where you will love to cook and serve. Consider colour options that blend seamlessly with your existing decor, creating an inviting atmosphere for family gatherings and dinner parties.
When exploring designs, pay attention to user interface design. A well-designed interface enhances convenience and allows you to operate the appliance effortlessly. Additionally, consider appliances that offer intuitive controls, ensuring ease of use even when trying out complex recipes.
Here's how you might compare two popular styles:
| Traditional Kitchen Appliances | Modern Kitchen Appliances |
| --- | --- |
| Classic colours like white or black | Trending colours like stainless steel or bold hues |
| Standard knobs and buttons | Touchscreens or digital displays |
| Complement the rustic or vintage decor | Suit contemporary or minimalistic decor |
The convenience of appliance layout is another aspect worth considering. This involves considering where each appliance best fits your kitchen layout so cooking processes flow smoothly. For instance, placing the refrigerator beside your countertop could make food preparation more efficient.
Remember that while aesthetic appeal is essential, so too is functionality. Ensure that you don't compromise on their performance or durability while choosing stylish appliances. Striking a balance between form and function will help you enjoy serving delicious meals from a beautiful yet practical kitchen without any hiccups! Remember: investing time now in selecting the perfect appliances will pay off abundantly as you create wonderful memories around delightful dishes served with love.
Checking Safety Features
Sure, style and efficiency are important, but don't overlook safety features when choosing new gadgets for your home. The kitchen, a hub of activity, harbours potential hazards like heat, gas, electricity and sharp objects. Therefore it is crucial to prioritize safety features in kitchen appliances to ensure your household's well-being.
Understanding the importance of safety certifications is the first step. Certifications such as UL (Underwriters Laboratories) or ETL (Electrical Testing Labs) indicate that an appliance has been tested rigorously for safety standards. Don't compromise; always choose appliances with established safety certifications.
For homes with children, childproofing appliances are a must-have feature. Many modern appliances have child lock systems that prevent unsupervised access to potentially dangerous functions. For instance, induction hobs often have lockable control panels preventing accidental activation by curious little fingers.
Look out for fire prevention mechanisms too. Appliances should have automatic shut-off features in case of overheating or prolonged operation without supervision. Some fridges even have alarms that alert you if the door has been left open for too long.
Secure installation also plays an integral role in overall safety. An improperly installed oven or dishwasher can lead to inefficient operation and pose significant risks like gas leaks or electrical issues.
Incorporating these precautions may seem overwhelming at first glance but remember: your loved ones" security is invaluable compared to any aesthetic appeal or advanced functionality an appliance might offer. Make sure you ask about all the available safety features when shopping for your next kitchen gadget – it's worth every penny and peace of mind!
Evaluating Noise Levels
Imagine this: you're trying to enjoy a peaceful dinner with your family, but the constant hum of your dishwasher in the background makes conversation difficult. This is why evaluating noise levels before purchasing kitchen appliances is critical. You can compare noise levels specified in product descriptions and customer reviews. Pay close attention to any comments about excessive or disruptive sounds during the operation.
Noise reduction features are another key aspect when shopping for kitchen appliances. These could include insulation, sound buffering designs, smart sensor technology that adjusts operations based on load size or contents, or even specific quiet modes designed when quiet is most desired.
The impact on daily activities shouldn't be underestimated either. Constant noise from appliances disrupts conversations, disturbs relaxation time, and can even affect your sleep if your bedroom is near the kitchen. Noise can be especially bothersome in open-plan homes with less barrier between living spaces.
Sound buffering installations such as cabinets around dishwashers may help reduce noise pollution within your home environment. Additionally, consider the placement of your appliance – farther away from frequently used areas might be ideal for louder models.
Incorporating smart sensor technology into your choice of appliance could also prove beneficial in reducing excess noise. Some refrigerators, for instance, have sensors that adjust cooling operations depending on how full it is or how often it's opened, leading to quieter functioning.
So remember – while style and functionality are important factors in choosing an appliance, don't forget about the potential sound effects! Your ears will thank you later.
Considering Future Resale Value
It's no coincidence that the savviest of home buyers often consider the future resale value of their homes, and believe it or not, this also extends to your choice in household gadgets. Kitchen appliances are no exception to this rule. They can be a significant investment, so you want to ensure they add value to your home now and in the future.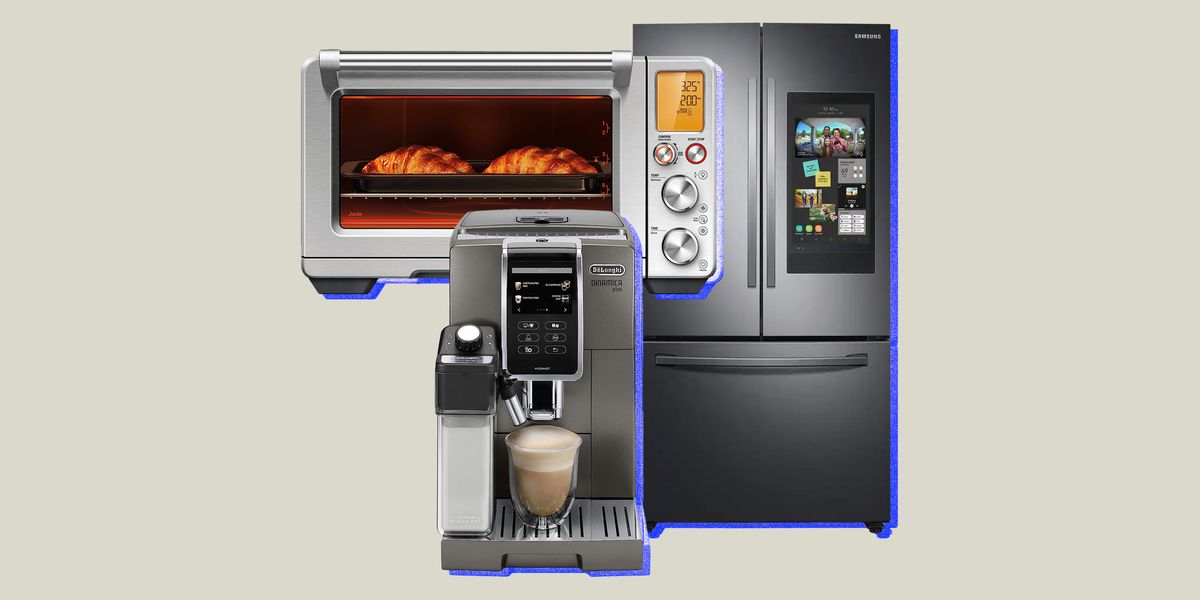 When considering potential resale value while shopping for kitchen appliances, several factors come into play:
Long-term investment: High-quality kitchen appliances may cost more upfront but can pay off in the long run with higher durability and efficiency. These features can boost your home's overall value.
Brand reputation: Choosing well-known brands with a reliable track record can make a difference when it comes time to sell. Not only do these brands tend to offer better quality products, but they also often provide excellent customer service and warranties.
Technological advancements: Future-proof your kitchen by investing in smart appliances. Features such as wifi-enabled controls or energy-saving technology make life easier and appeal greatly to potential buyers.
Resale market trends should also influence your buying decisions. Trends change over time; however, stainless steel appliances have remained popular for years due to their sleek look and ease of cleaning.
So before you go on a shopping spree for new kitchen gadgets, take some time to think about how your choices will impact both your lifestyle now and potential resale opportunities later. Remember that the best appliance fits perfectly with your needs today while serving as an attractive feature for tomorrow's buyer.
Factors to Consider
Before you embark on your next home improvement project, remember that selecting the right gadgets for your household needs involves more than just aesthetics and price tags. It's crucial to consider factors such as durability, energy efficiency, maintenance requirements, and compatibility with your lifestyle and kitchen decor.
Start by comparing brands. Look into different manufacturers' reputations in the market. Read customer reviews to gauge real-life experiences with these appliances. This will help you get a sense of their performance and longevity. Furthermore, don't forget to compare prices across various outlets before purchasing.
Energy efficiency is another vital aspect to inspect while shopping for kitchen appliances. Appliances with an Energy Star rating typically consume less power, which can save on utility bills in the long run. Besides being eco-friendly, these appliances also tend to have better performance ratings.
It's equally important that you research warranties provided by different brands. A good warranty shows a manufacturer's confidence in their product and safeguards your investment against unforeseen breakdowns or damages.
Maintenance should ideally be hassle-free when it comes to kitchen appliances. Opt for models with easy-to-clean surfaces and minimal upkeep requirements. Remember that well-maintained appliances often outlast neglected ones.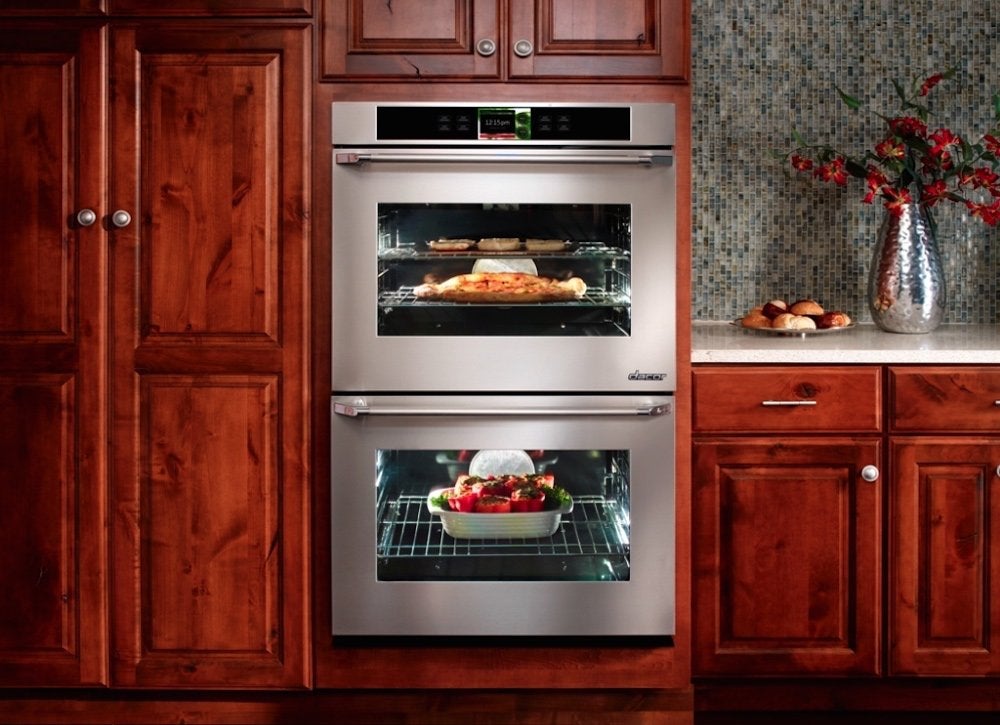 Lastly, never underestimate the importance of aesthetic appeal when choosing kitchen appliances. The right pieces can enhance your kitchen decor while matching seamlessly with other fixtures or fittings in the space.
So go ahead! Make informed decisions based on diligent research and careful consideration of your specific needs and preferences – this way you'll upgrade your cooking experience and add value to your home's overall look and feel.
Canadian Home Style is your family-owned and operated custom cabinetry retailer with a showroom in North Vancouver, BC. We are the official dealer of Cabico custom cabinetry in the Lower Mainland, providing complete kitchen renovations with an extended lifetime warranty. We always keep up to date with the latest trends and are proud members of the NKBA, National Kitchen and Bath Association.  In addition, we have won the Consumer's Choice Awards back-to-back in 2021, 2022 and 2023 for our commitment to business excellence. We are considered one of Metro Vancouver's highest-rated kitchen and bath design and renovation experts. Book now to visit our North Vancouver showroom, where you can get expert advice from one of our kitchen and bath designers. We're happy to be a part of your journey with your next kitchen renovation project in Metro Vancouver.
Our mission is to help homeowners create beautiful homes that reflect their lifestyles while reducing energy consumption and conserving resources. We do this by providing our clients with innovative products, services and education. We aim to become Canada's leading sustainable kitchen design and custom cabinetry solutions provider. Our values include integrity, respect, honesty and transparency. These principles guide us as we strive to provide outstanding customer service.
We believe that our success depends on the success of our clients and their customers. We work hard to ensure our clients get the most out of their investments. Our team consists of highly skilled professionals who are experts in their field. They have years of experience working together and know what works and what doesn't. They understand how to solve problems quickly and efficiently. We are committed to providing excellent customer service. We listen carefully to our client's concerns and suggestions. We take these into account when planning and executing projects. We always strive to exceed expectations.
Services We Offer:
Main Areas of Service in British Columbia:
Frequently Asked Questions
How to Save Money on Kitchen Remodels
Here are some ways to save money on your kitchen remodel.

Do your research.

You must first do your research before you start any kitchen renovation project. This will help you get a clear picture of the final outcome you are looking for in your kitchen remodel. In addition, doing your research will also help you identify potential cost-saving opportunities.

Create your budget.

Once you have a clear picture of your kitchen remodel goals, it is time for you to create a budget. This will help you decide how much money to spend on the job. To avoid spending too much, it is important to stick to your budget.

Shop around for deals and discounts.

When shopping for materials and appliances, always look for deals and discounts. This will help you save money on your kitchen remodel costs.

Get a trustworthy contractor.

If you are looking for a contractor to remodel your kitchen, make sure they have a great track record and are reputable. Reputable contractors can deliver quality work at a fair price.

Do the job yourself.

You might be able do the work yourself, if you have the skills. This will save you money and give you satisfaction knowing you did it yourself.
These tips will save you money on kitchen remodels.
What are the top mistakes when renovating a kitchen?
It is possible to install a kitchen in an unsuitable location.
It is possible for the dishwasher to be too far from the sink, which could lead to wet floors.
Placing the fridge next to the oven can make it hard to open the fridge door.
It can be difficult to have enough counter space.
Another common error is not having enough storage. Make sure you have enough storage for all your kitchen gadgets.
A new kitchen can be as simple as choosing the right appliances.
They should be able to fit in the space and efficient on energy.
It's a mistake not to hire a professional designer to help you with your design. They can make sure everything is scaled correctly and fits in the space.
Doing too much is a common mistake when renovating a kitchen. For a successful kitchen remodeling project, it is crucial to understand your limits and when you should call in the professionals.
This is a mistake. Kitchens can be costly, so ensure you have the funds to cover the entire project.
This is a mistake. You should know the style, layout, and finishes you want before starting the renovation.
These are some of the most common mistakes made when renovating a kitchen. For these types of mistakes to be avoided, it is important that you consult a professional first before beginning your project. You can have a successful kitchen remodel by planning well and executing the plan correctly.
Is it better to put a backsplash or countertop on the first floor?
Before installing countertops or backsplashes, it is important to install the countertop. This will allow for you to measure and cut your backsplash to match the countertop. Not only is the countertop a necessary component for proper backsplash installation, but it also must be installed before any appliances or plumbing fixtures.
Statistics
External Links
How To
How to choose a kitchen remodelling contractor?
The following tips will help guide you in your decision-making process when it comes to hiring a Kitchen Remodeling contractor.
Ask around to find out what friends have to say about their experiences dealing with different contractors. This is a great opportunity to get honest feedback from those who are familiar with the contractors. Ask them about the work quality, professionalism, cleanliness, punctuality, etc. Ask them if they have had any issues with the contractor. If so, how did they resolve those issues?
Get quotes from multiple companies. Be prepared to provide a detailed description of your project and explain why you want to hire someone else. Tell them you're looking for someone who specializes in kitchen remodels. You can also provide details about the area, including the type of material used and its size. Tell them exactly what type of finish (i.e. countertops, cabinets and backsplash, flooring). Do not forget to tell them any special requests you have for the project. For example, do you want new appliances installed? Are you looking for a specific style of cabinetry? Do you want a particular feature, such as a built-in microwave oven or wine fridge?
Make sure to verify that the company is covered by worker's compensation and insurance. You can check online to find out if the contractor is a member of any trade associations. It is best to work with a company who is a part of a well-respected organization.
Meet with the contractor to discuss your specific project. Ask questions about their qualifications and experience. Ask them how they would approach your project, and what timeline they envisage.
Ask previous clients for references. Hire a contractor and don't just rely on him. Ask for referrals. Call the recommended people from his reference list. Ask them if you can speak with them about their positive experiences working for this contractor.
Review past customers on sites like Yelp or Angie's List. These websites are used by many homeowners to leave reviews once they have completed projects. Positive reviews will assure you that you get a good job.
For a detailed plan of your kitchen remodel, consider hiring a designer. A skilled designer will be able to tell you what your kitchen should look like. He/she will also be familiar with the latest trends in kitchens.

Helpful Resources: